Kanye West - Complex Magazine (Cover Story)
Kanye West – Complex Magazine (Cover Story)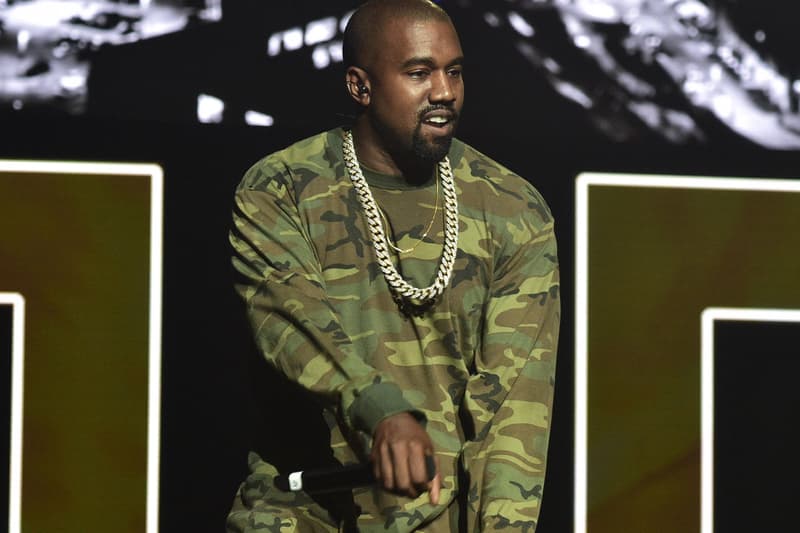 Celebrating the eventual release of his much anticipated new opus My Beautiful Dark Twisted Fantasy in an adequate manner, Kanye West graces the cover of the December/January issue of Complex Magazine. For the accompanying cover story, the magazines Editor-In-Chief Noah Callahan-Bever was granted exclusive Behind-The-Look-impressions of the lifes and times of Kanye West following the Taylor Swift-incident and the recording processof the album. Here are some excerpts of the piece.
Kanye Added To Jay-Z and Jack White's Collaboration?

"While I encouraged his pursuit since he was so obviously enthused, I confessed that it'd be a bummer if he abandoned music altogether. In response, he shared rhymes from a still-never-released song he'd done with Jay-Z and Jack White and talked at length about trying to master the physicality of rap. He also admitted that he had beats in his head—ones that sounded like 808s melodies over Mobb Deep drums, no less—that he had to get out. But he was over it. Riiiiiiiight."
Recording Routine

The sun sets, and Q-Tip and Consequence arrive, straight from the plane. Kanye asks RZA if he'd voice the hook—"Champagne wishes and 30 white bitches/You know the shit is, fuckin' ridic'lous"—and the Abbott steps into the booth and obliges, immediately transforming from sedate and stoned to amped and aggressive. It's enough to make us all chuckle on his first take; wrapped around those words, his thick and bizarre drawl just sounds so perfectly…RZA. But Kanye notices something off in the delivery, and he presses the intercom button to talk to RZA: "Um, fam, it's actually 'thirty white bitches,' not 'dirty white bitches.'" RZA laughs. "I'll do it again," he says, "but to be real, the way I be saying words, you ain't gon' be able to tell the difference." Ha! At Rap Camp, the shit is fuckin' ridiculous.

The rest of the trip settles into a fairly routine pattern, if by "fairly routine" you mean "a succession of both magical and mundane moments starring the musicians who defined your adolescence alongside the most exciting artists of today." Each morning begins with a 10 a.m. breakfast at Kanye's Diamondhead residence. Pusha, Tip, RZA, Cudi, Cons, and Kanye's crew slowly assemble to enjoy the absurdly tasty cooking of Kanye's in-house chefs. If you're smart, you order the French toast with the flambéed banana. An hour later, Kanye pulls up in his Porsche Panamera, fresh from the studio. That's right, from the studio. During my five days in Hawaii, Kanye never slept at his house, or even in a bed. He would, er, power-nap in a studio chair or couch here and there in 90-minute intervals, working through the night. Engineers remained behind the boards 24 hours a day.

With everyone assembled and enjoying their leisurely multi- course breakfast, music is the only thing discussed at the kitchen table—or anywhere else. Despite the heavyweights assembled, the egos rarely clash; talks are sprawling, enlightening, and productive. Topics range from the future (whether "Live Fast" should be gifted to Rick Ross, who ended up with the track) to the present (reactions to Drake's single "Over") to the past (RZA describing the exact frequency to which he would tune Ghostface's voice in order to regulate its whininess). But mostly we talk about Kanye's album: what it has to mean, and what it has to accomplish.
The story in its entirety can be read here. There is also a photo gallery that illustrates 40 images of the narration. Find it here.