Diamond Foundry Set To Auction a Ring That's Completely Made of Diamond
Designed by Jony Ive and Marc Newson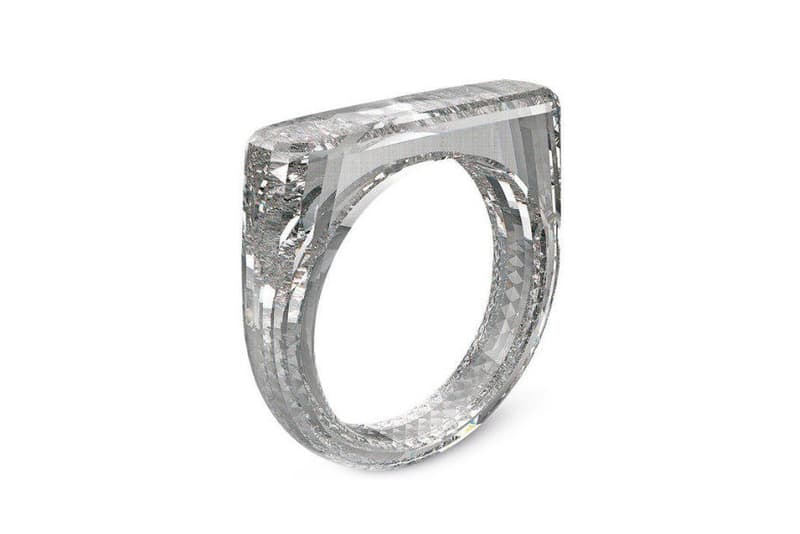 The Diamond Foundry have teamed up with Sir Jonathan Ive and Marc Newson for a one-of-a-kind diamond ring. Using Diamond Foundry's plasma reactor technology, the team was able to create diamond blocks, atom-by-atom, until a large enough chunk of material was available to be stripped away into a ring. The biggest challenge in making the diamond ring was in the cutting. With the help of an Antwerp-based master cutter, approximately 3000 facets were cut using both a micrometer-thick water jet and laser cutter.
As part of the (RED) initiative in the fight against AIDS, this special ring will be on public display on World AIDS Day, December 1, and later auctioned off by Sotheby's during Art Basel Miami. Sotheby's estimates the ring will close out close to $250,000 USD.
In other Jewelry news, Slick Rick flexes his famous jewelry collection.