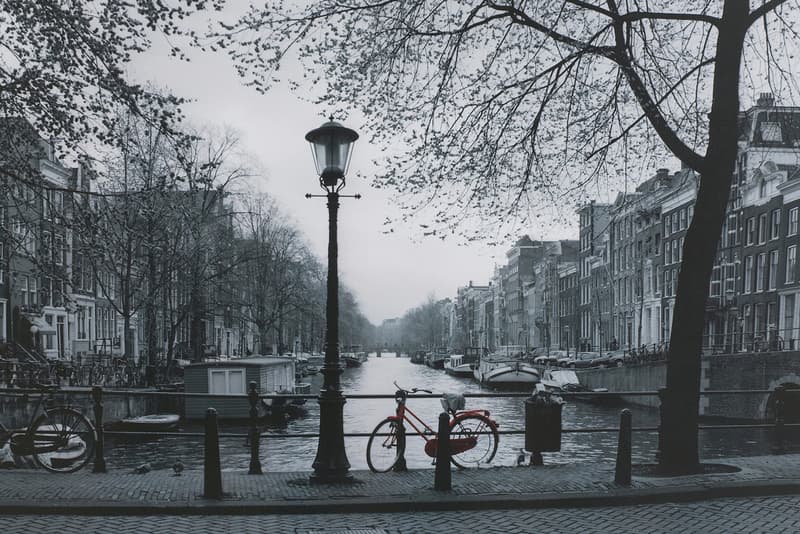 This Seemingly Average IKEA Photo Has a Deep, Dark Story Behind It
The lonely red bicycle has a melancholy meaning.
---
When consumers go to IKEA, they expect modern, high-quality, affordable furnishings for the common homeowner, but most don't expect much story-telling behind the clever Swedish designs and offerings. The VILSHULT photo sold by IKEA however does actually have a quite rich story behind it, one beset with sadness and death.
PetaPixel uncovered that the VILSHULT photo was taken by photographer Fernando Bengoechea, who according to his brother Marcelo was once one of the biggest photographers in New York City during his career. Fernando was commissioned by magazines such as Vogue, Architectural Digest and brands such as Tommy Hilfiger, before his untimely death in 2004 from a raging tsunami caused by the devastating earthquake in the Indian Ocean.
When the tsunami hit in 2004, Fernando was vacationing with his partner at the time Nate Berkus, who survived and had appeared on shows such as The Oprah Winfrey Show to retell the tale. Thanks to Nate, it's uncovered that Fernando's photograph of a lone red bicycle atop a canal in Amsterdam was in fact an apology to his ex-boyfriend Ahmad Sardar Afkami, of whom he had a fight with back in 1999. The story behind VILSHULT however does have a rather lackluster ending, as the photo was picked by IKEA simply because of its cheap price of licensing, rather than the involving story behind it.
A 14-minute short documentary was made about the IKEA VILSHULT photo, which can be yours from ikea.com for $49.99 USD.