Blue Point Brewing's "Voters' Day Off" IPA Seeks to Increase Voting Participation
Midterms are around the corner.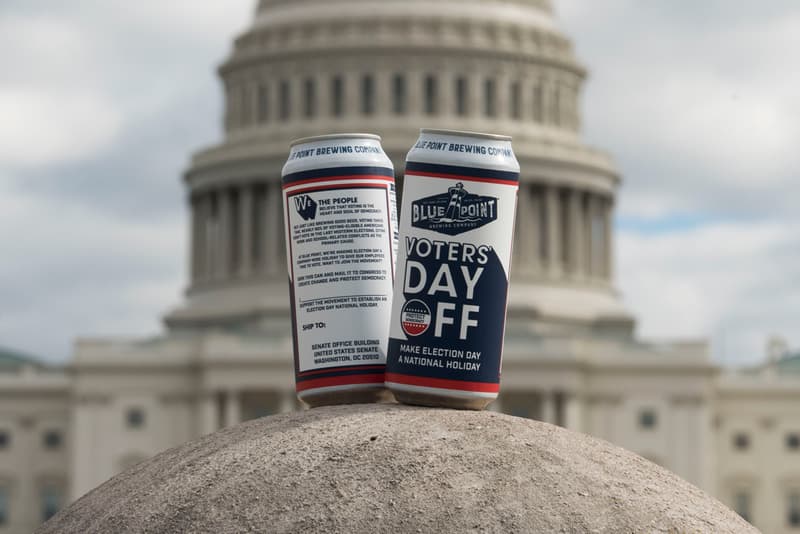 1 of 2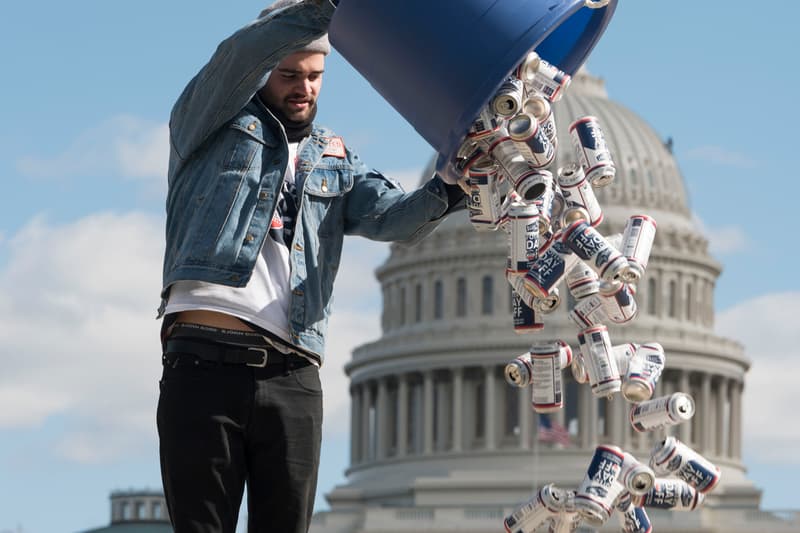 2 of 2
As the time to exercise your right to vote in the midterm elections approaches, Blue Point Brewing Company's latest beer, "Voters' Day Off IPA,"  seeks to encourage voting-eligible Americans to cast ballots and to urge Congress to make the Election Day a federal holiday. 
According to the Pew Research Center, there was a 56% surge in voter participation for the House primaries from the previous term this year, alongside a rise of 4.4% of ballots cast in for Senate races, as well. Sadly, a sagging typically appears in turnout for the midterms.  This problem is realized as reports have shown that "60% of voting-eligible Americans did not vote in the last midterm election, citing work and school-related conflicts as the primary reason." However, Blue Point seeks to remedy this regardless of anyone's political affiliation; the need to participate is paramount.
In a novel undertaking, the New York-based brewery is using the manifesto-emblazoned can as a vessel to be sent to our collective legislative body. Selling at its Patchogue, New York tasting room, you can pick up the offering, enjoy the beer and then sign the can and send it to your local representatives. On its own accord, the brewery drove 2,500 signed cans to our nation's Capital. While petitions can be an important part of change, the imprint believes actions speak louder than words.  Although Blue Point's doors will be closed to give its employees the time necessary to cast their own votes, they believe this must be a national movement so that everyone is able to perform their civic duty.
If you're not in New York, you can sign the brewery's Change.org petition. Visit Blue Point Brewing Company's website to learn more about its other endeavors.