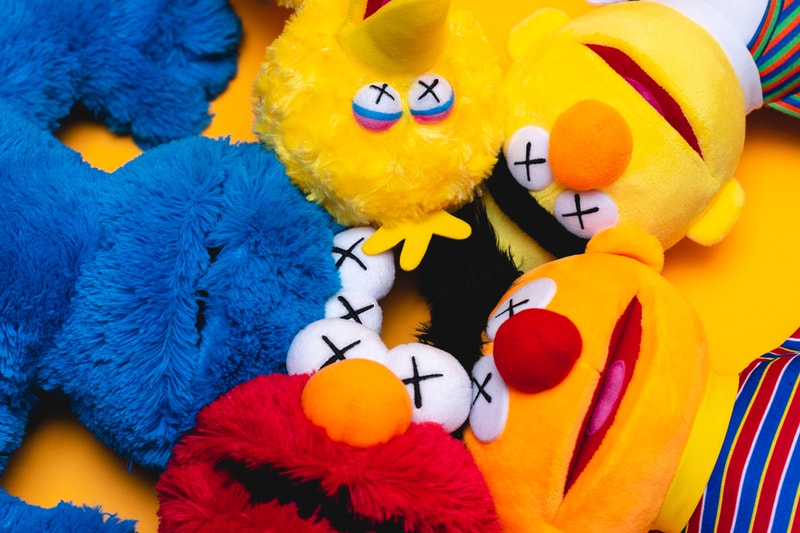 Best Art Drops: KAWS & UNIQLO's 'Sesame Street' Capsule, Josh Sperling Sculptural Vase & More
Including new Medicom Toy x XLARGE BE@RBRICKS by Hajime Sorayama.
---
Every week we spotlight the best art drops by leading artists, galleries, museums and contemporary art platforms across the globe. Listed items normally encompass original artworks, prints, collectible figures, collaborative merchandise and more.
For our latest installment: KAWS and UNIQLO release their highly-anticipated Sesame Street capsule, Josh Sperling and Case Studyo unveil their second sculptural collaboration, and Medicom Toy and XLARGE enlist Hajime Sorayama for limited BE@RBRICKS to name a few.
Learn more about the art releases below and let us know your favorites. Elsewhere in art, KRINK debuts new hand-pressurized sprayer.
KAWS & UNIQLO Release Second Sesame Street Capsule
Release Date: Available Now
Release Price: $10-$40 USD
Following weeks of teasers, KAWS and UNIQLO have recently dispatched their second special range of Sesame Street goods. The new installment boasts hoodies, sweatshirts and tees. The highlight of the capsule is the five plush set of Elmo, Cookie Monster, Big Bird, Bert, and Ernie, sold separately or as a box set. All plushes don the artist's signature X's for eyes. Head over to UNIQLO's official website to purchase the full collection.
Josh Sperling & Case Studyo Launch We all make the flowers grow III Vase
Release Date: Available now
Release Price: Available at select stockists
Celebrated contemporary artist Josh Sperling once again joins forces with Case Studyo for the duo's third sculptural vase entitled We all make the flowers grow III. For this limited edition, the artist "further explores the potential functionality of his signature shapes," said the art purveyor in a statement. "Inspired by the cycle of life that dictates the pace of growth and decay, Sperling turns to the circle to celebrate the interaction of mankind and nature." Although sold out on Case Studyo's website, the sculpture is now available for purchase at select stockists.
Medicom Toy & XLARGE Collab With Hajime Sorayama for Robot-Inspired BE@RBRICKs
Release Date: Available at official Medicom Toy stores November 24 or online November 25.
Release Price: Running upwards of $1,500 USD
Medicom Toy recently linked up with California label XLARGE and Japanese artist Hajime Sorayama for robot-inspired BE@RBRICKs. These 100%, 400%, 1000% sizes are embellished with XLARGE branding across the front portion, showcasing its trademark ape insignia. The chrome vinyl wrap is a signature aesthetic of Sorayama and his affinity for futuristic designs.
Love Watts Kicks off New Print Platform
Release Date: Available now on Love Watts' website
Release Price: $45 USD
Popular Instagram account Love Watts just announced a new online initiative that sees the sale of limited edition prints from both emerging and renowned artists across the globe. The latest print is by artist Adrian Landon Brooks entitled Bird and Bowl. This numbered and authenticated piece alongside future works will be made available for purchase at $45 USD each at Love Watts' online shop. Furthermore, each print will only be available for a 24 hour period, printing only the amount ordered, and will never be re-released.
Ai Weiwei & Marciano Art Foundation Purvey Limited "Life Cycle" Merchandise
Release Date: Available now exclusively at Marciano Art Foundation
Release Price: TBC
Ai Weiwei is currently displaying large-scale works at the Marciano Art Foundation as part of his solo exhibition entitled "Life Cycle." Now MAF gives us an exclusive look at an accompanying T-shirt capsule for the momentous presentation. His Seeds and Study of Perspective artworks are featured graphics across the range. Another tee is also embellished with one of his most famous pieces called Dropping a Han Dynasty Urn (1995). Purchase the tees exclusively at the Marciano Art Foundation.