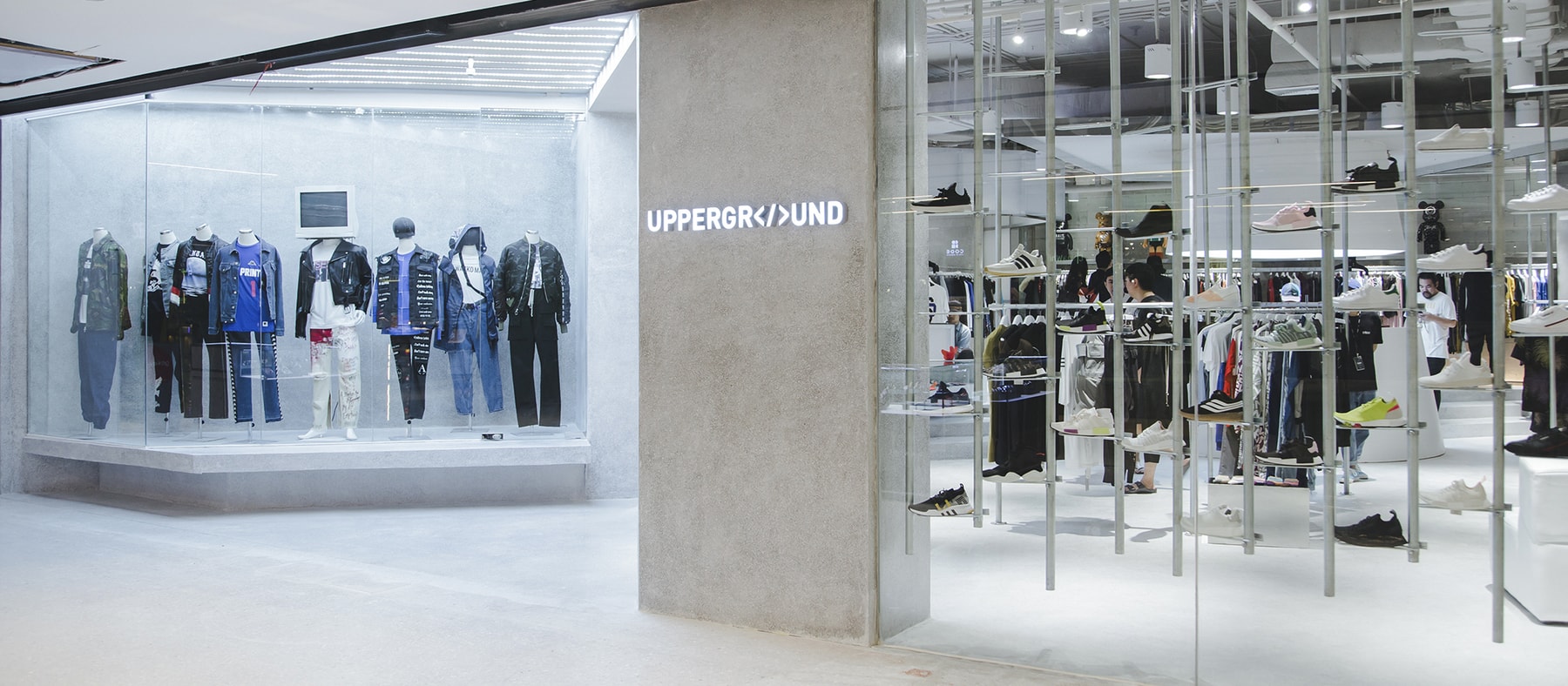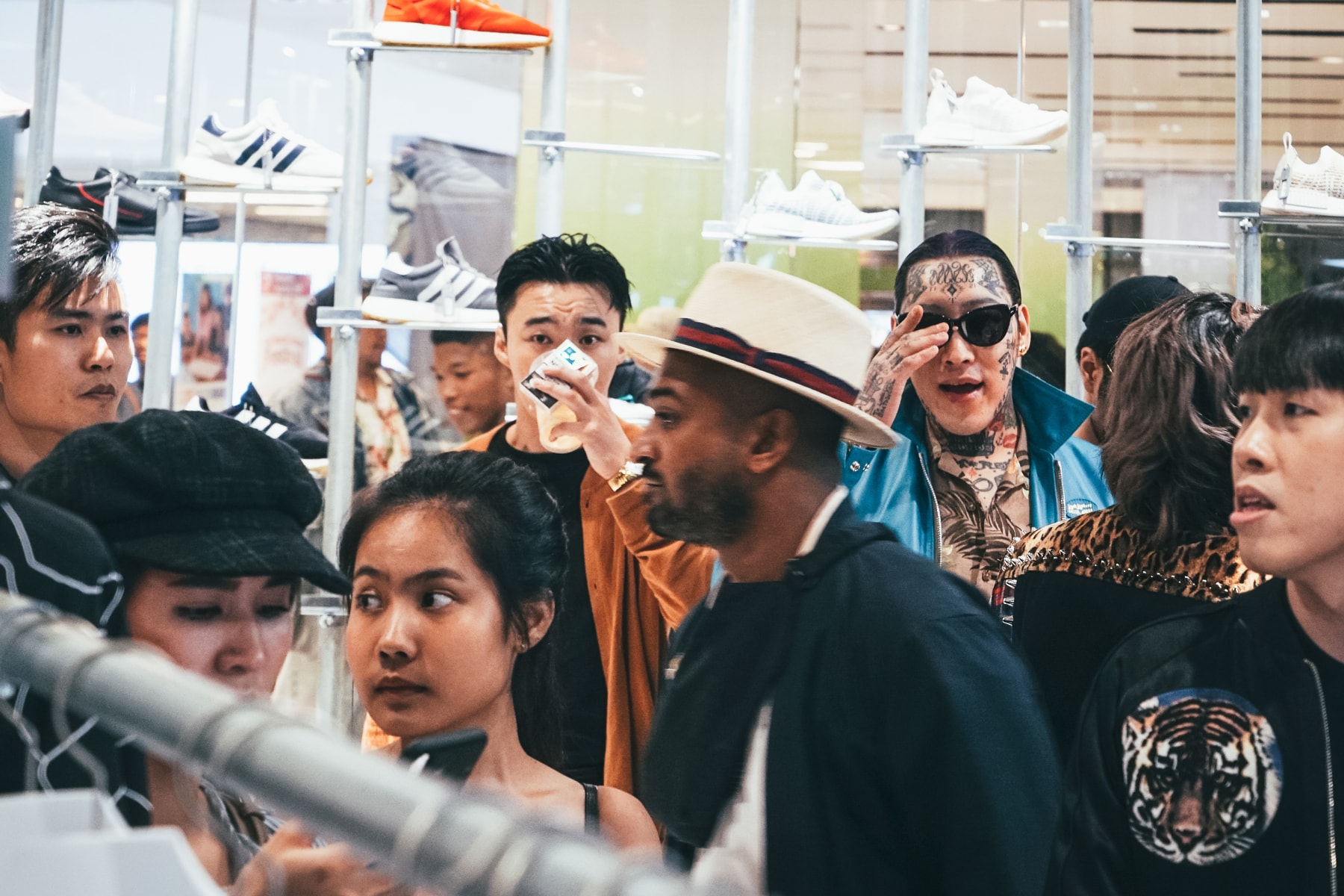 Meet the Retailer Pushing Streetwear in Bangkok
As CARNIVAL opens its latest fashion-focused venture — UPPERGROUND
Since its inception eight years ago, CARNIVAL has served as a focal point for streetwear in Thailand. Already established as a leading destination for sneakers and accompanying gear, the fledgling retailer is now setting its sites on further fine-tuning its fashion offerings.
Looking to expand its reach in Bangkok, the multi-location retail project recently rebranded its garment focused expansion with a new shop space. UPPERGROUND stands as a natural progression of the CARNIVAL brand that began as a humble local sneaker boutique. Located inside CentralWorld, Thailand's premier shopping destination, UPPERGROUND serves to reinvigorate the longstanding mega-mall opened in 1990.
To celebrate the rebranding, UPPERGROUND teamed up with a host of collaborators on a special commemorative range of releases that dropped as part of the store's grand opening celebrations. #FR2, BLACKBARRETT, POLIQUANT, Surf Is Dead and Magic Stick stand out to offer a global collaborative air. While a spotlight on Thai brands and other South East Asia label's like WVS, SSAP, Chaotic, Indigoskin, Youths in Balaclava and Takara Wong centered the release in the region.
We spoke to CARNIVAL/UPPERGROUND founder Pint Anupong and Buying Director Thian Pillay to learn more about the rebranding and the city of Bangkok in relation to the South East Asian market.
Why is the South East Asian market so important now?
Pint: I think brands are beginning to catch on to the region. The opportunities here along with the potential for sales are just becoming too big to ignore. Also, there is a positive feedback loop between the youth and the influx of brands making their move into SEA.
What was the major goal of rebranding UPPERGROUND?
Thian: The rebranding was to create a new destination for top-tier sneaker releases that are becoming "fashion pieces." The releases at the location will also serve as an entry point for our loyal customers to learn about the names that make up our diverse brand list.
Why did you choose to open UPPERGROUND at CentralWorld?
P: Although CentralWorld is one of the oldest malls in Thailand it is undeniably a part of Bangkok's youth culture. Honestly, the mall is still a big part of my high school memories, so I jumped at the opportunity to be part of the reinvigoration of the location. Additionally, with so much foot traffic, it just makes sense for CentralWorld to be where we begin to share the UPPERGROUND experience.
What pushed you to expand beyond your CARNIVAL locations?
P: We want to offer customers more. We also want to use UPPERGROUND to bring more brands to Thailand. In a way we are proving to the world that Thailand is ready to lead the South East Asia fashion market… Which is why we are calling the rebranding the "Third World Movement."
"Consumers now have more disposable income to experiment with new brands and new experiences."
How has Thailand's fashion market changed in recent years?
T: Personally, I think there is a youthful energy to the emerging market now. I have noticed a shift from the consumers in how they buy that has ousted the multi-brand experiences that were in place. With the economic boom seen in recent years, consumers now have a more disposable income to experiment with new brands and new experiences. This is why set forth to create UPPERGROUND.
As the world continues to move towards online retail experiences, why is UPPERGROUND important for Thailand?
T: To be honest, Thailand is still a ways away from being an online sales driven market. The youthful nature of Thailand means that it is vital to convey the philosophy behind brands accurately. It is exciting because I am witnessing similarities to what I saw in Tokyo ten years ago in terms of this hunger to learn more about brands, and things outside of just the local boundaries. UPPERGROUND serves as a place where we can introduce a wide spectrum of clothing; offering consumers an experience where they can learn a little more than just the product, but also the people behind them.