Sony Announces Full PlayStation Classic Preloaded Games List
Featuring 20 of the PlayStation 1's best loved titles.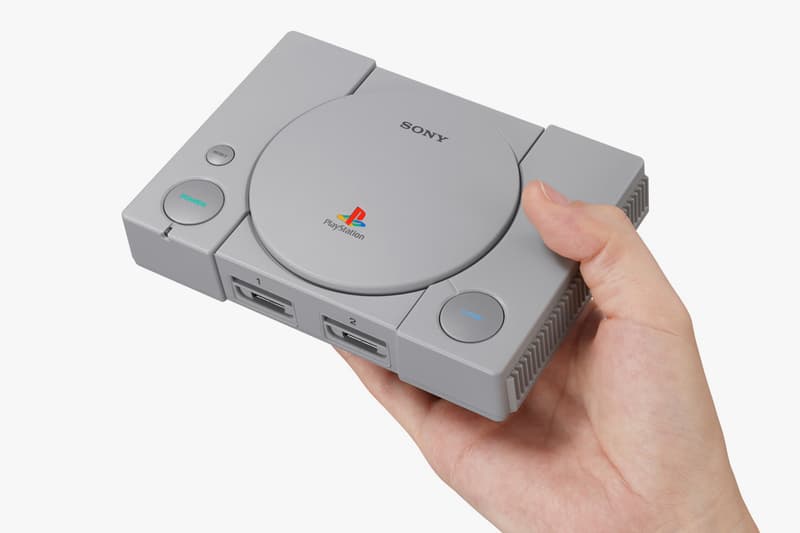 When announcing its new PlayStation Classic console — a miniaturized PlayStation 1 — Sony revealed five of the classic games that would be releasing with the console. As well as Final Fantasy VII, Jumping Flash, Ridge Racer Type 4, Tekken 3 and Wild Arms, Sony has now announced the full list of 20 games.
The list features a range of different titles, with classics such as Grand Theft Auto, Metal Gear Solid and Resident Evil Director's Cut all set to be preloaded on the console. The PlayStation Classic is set to release on December 3 and will feature all 20 of the games as well as a digital memory card. Take a look at the full game list below.
In other entertainment news, the makers of Fortnite are valued at almost $15 billion USD.
Battle Arena Toshinden
Cool Boarders 2
Destruction Derby
Final Fantasy VII
Grand Theft Auto
Intelligent Qube
Jumping Flash!
Metal Gear Solid
Mr. Driller
Odd world: Abe's Oddysee
Rayman
Resident Evil Director's Cut
Revelations Persona
Ridge Racer Type 4
Super Puzzle Fighter II Turbo
Syphon Filter
Tekken 3
Tom Clancy's Rainbow Six
Twisted Metal
Wild Arms