Post Malone Lands His Very First Acting Gig
He will star alongside Mark Wahlberg in a new Netflix film.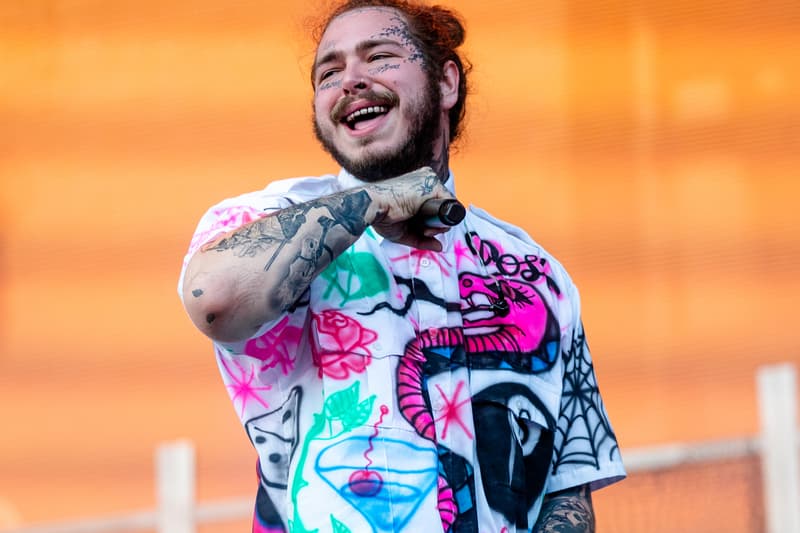 Fresh off the release of video for "Better Now," Post Malone has landed his very first acting gig. Specifically, the record-breaking superstar's cinematic debut will come in the form of a role on the forthcoming Netflix film Wonderland.
Helmed by Peter Berg, Wonderland stars Mark Wahlberg as the lead character, and is based on Ace Atkins' detective novel Robert B. Parker's Wonderland.
"Wonderland is Spencer for Hire, based on the book series that led to Spencer for Hire, which was a pretty good TV series a long time ago and if you're a fan of Spencer for Hire, we're gonna do something much darker, kind of more along the lines of like a modern Chinatown," Peter Berg explained to Collider back in August, breaking down his latest cinematic venture for Netflix. "A detective story set in a Boston that isn't the Whitey Bulger Boston but it's something equally dark, but probably feels a bit more modern and is more inclusive than just Southie Boston."
Besides Wahlberg and Post Malone, Wonderland will also star Winston Duke, Bookem Woodbine, Iliza Shlesinger, James DuMont and Hope Wilson. Stay tuned for more information concerning Wonderland's release and promotional campaign.
For more, check out Post Malone's most recent merch collection.