NEPENTHES Announces New London Store Opening Next Year
In a joint interview with Keizo Shimizu and Daiki Suzuki.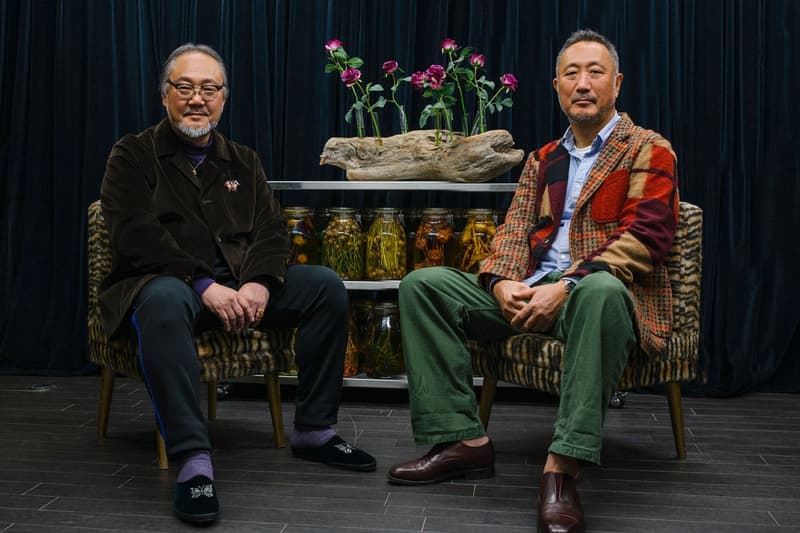 To celebrate the 30th anniversary of NEPENTHES — the company behind labels including NEEDLES and Engineered Garments — the company's founder Keizo Shimizu, who also heads up NEEDLES, sat down with Engineered Garments' Daiki Suzuki. In the commemorative interview, Shimizu confirmed plans for a NEPENTHES outpost in London, joining stores in Tokyo, New York, Osaka and Hakata.
The store is set to open in 2019 and will be located "on an old shopping street in Euston." Discussing the store, Shimizu went on to describe the new location as "a mixture of all other NEPENTHES stores. I'm planning to add some Japanese elements to the traditional English interior, while leaving the original exterior decorations. Clothes from all the NEPENTHES brands will be mixed and showcased at the store."
Suzuki also shared his thoughts on the store, adding that "this project is going to be fantastic. Though it had to be started from New York, when it comes to our next destination, it's definitely going to be London. Such mobility is one of the advantages of NEPENTHES, I think. Shimizu is a fun-loving man who dares to try things only few people do. I love that he always takes up those things ahead of the times." Keep an eye out for more details about NEPENTHES London ahead of its 2019 launch date.
In related news, check out pieces from the NEPENTHES family in HAVEN's latest editorial.