Ford Unveils Its Special Edition Race-Ready 2019 GT Carbon Series
The lightest iteration of the American supercar.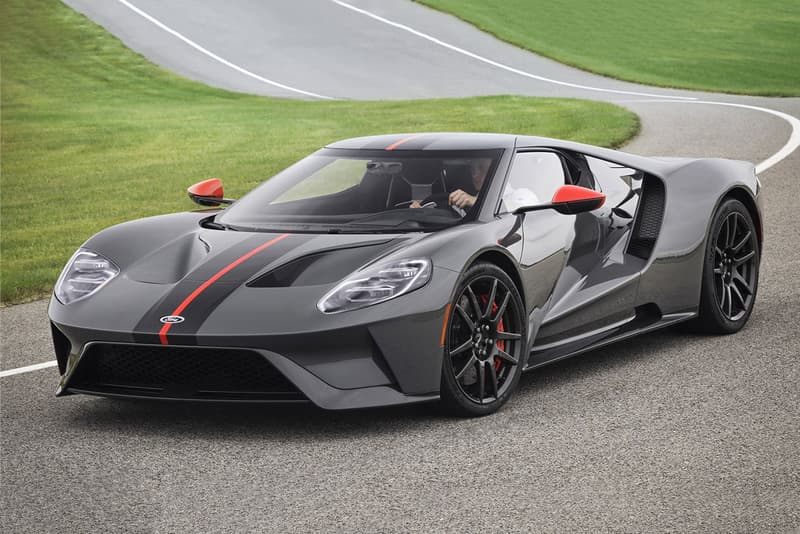 1 of 10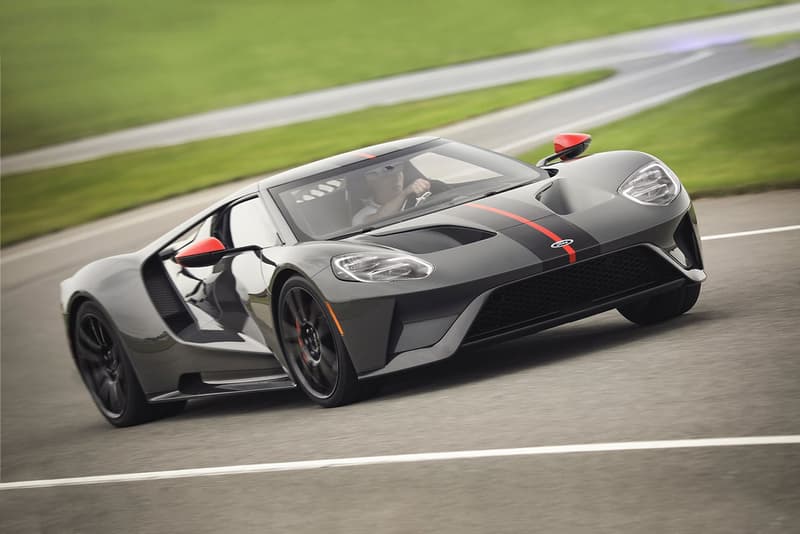 2 of 10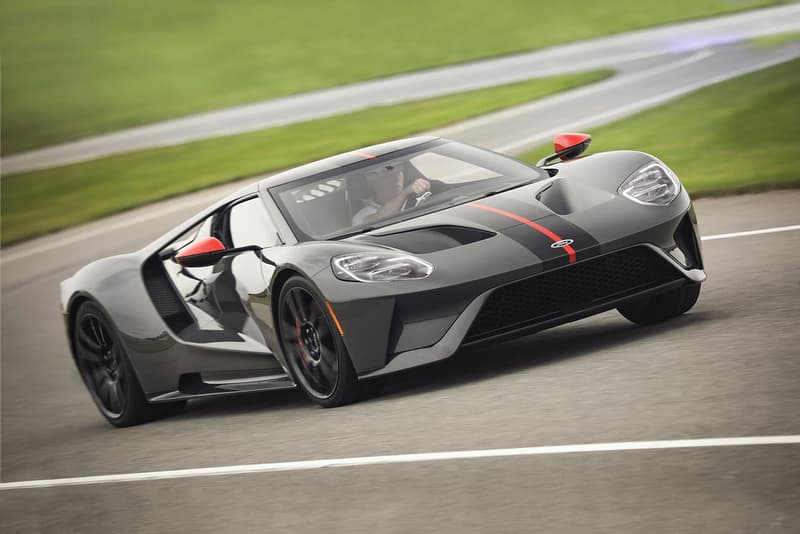 3 of 10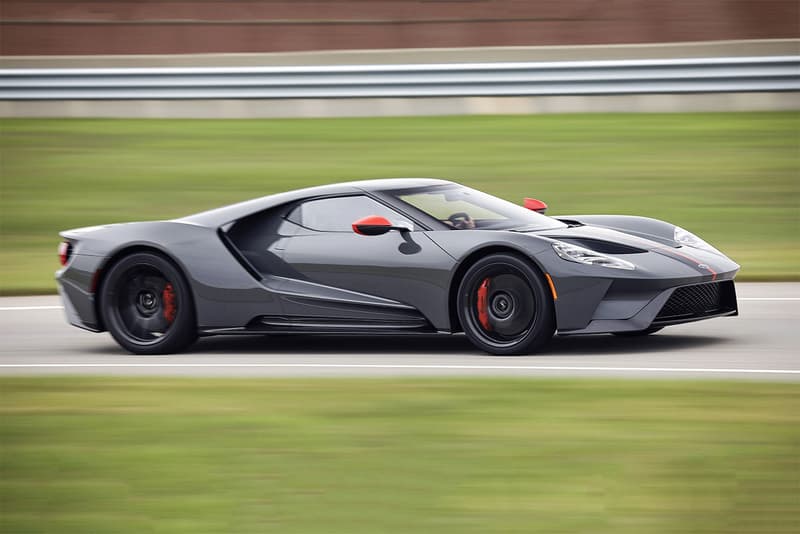 4 of 10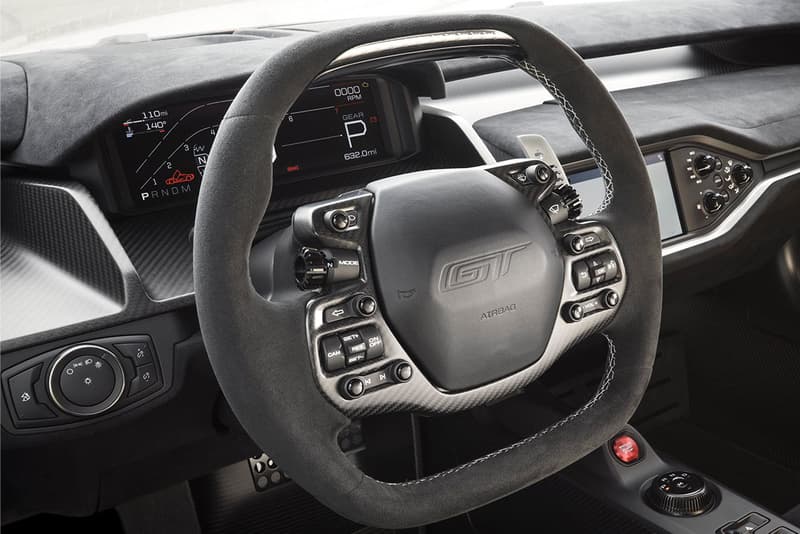 5 of 10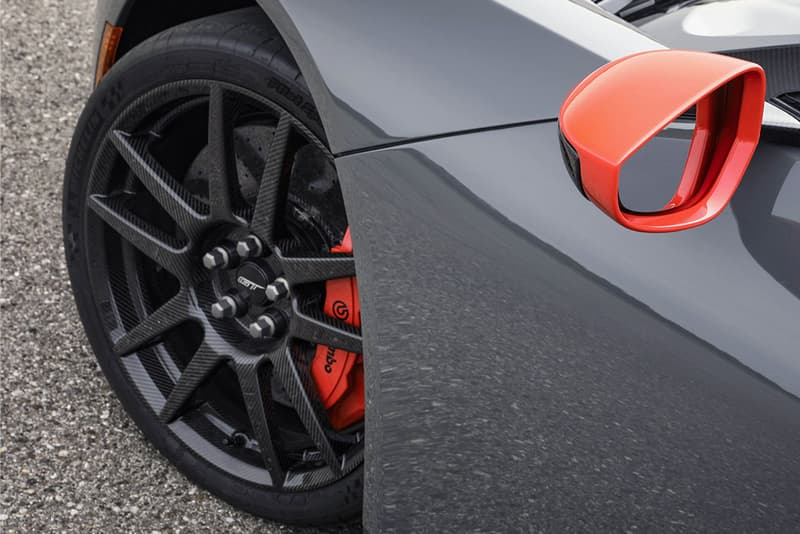 6 of 10
7 of 10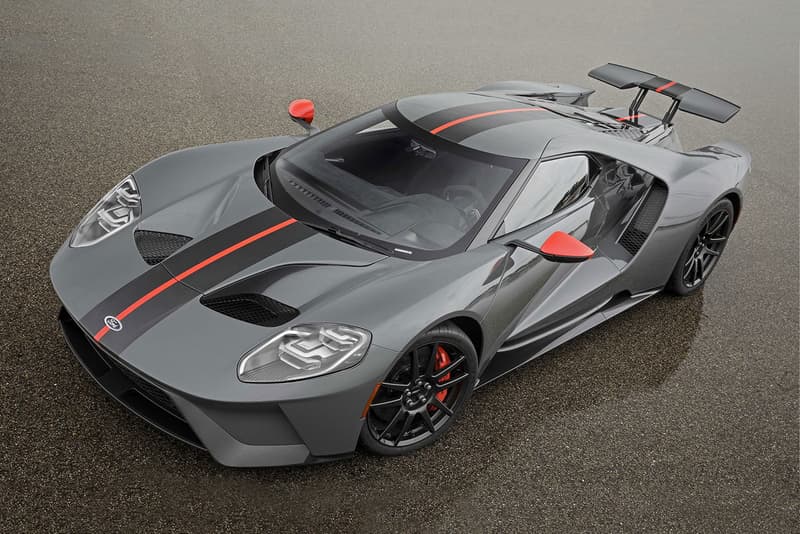 8 of 10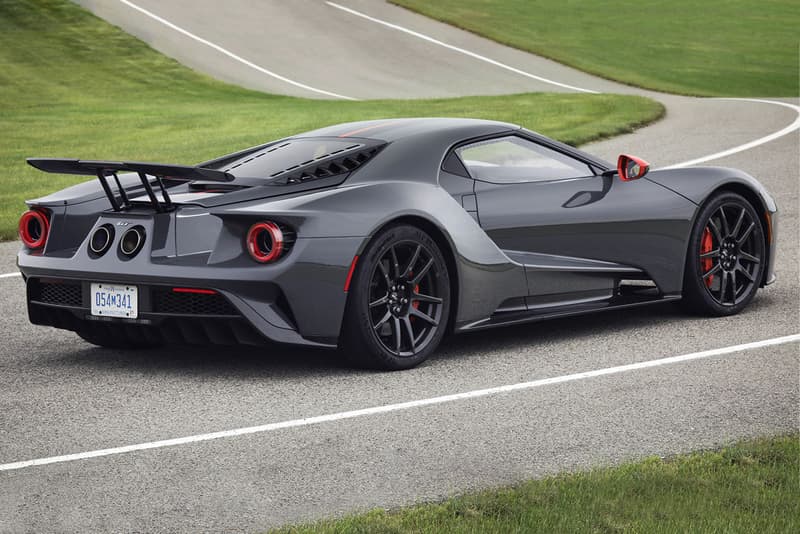 9 of 10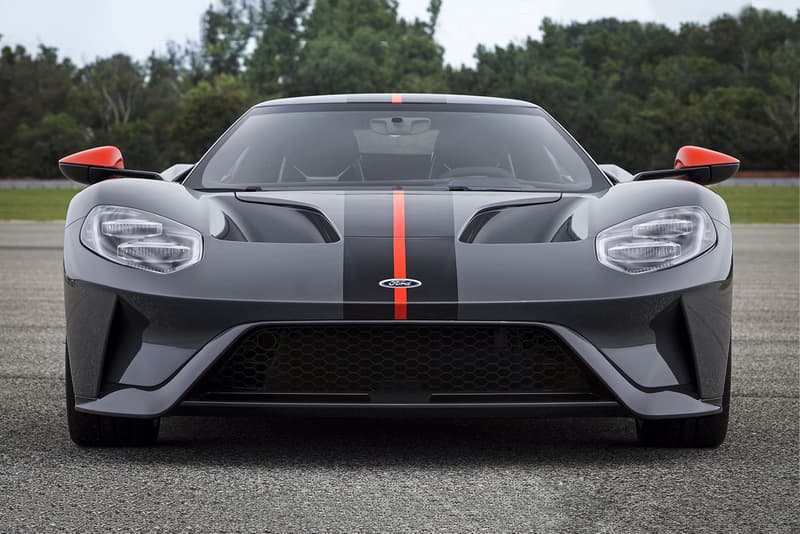 10 of 10
Continuing to bring its flagship supercar to new heights, Ford unveils its latest limited edition GT model.
Dubbed the Carbon Series, the rework sees the car drop nearly 40 pounds thanks to an array of weight-reducing parts such as carbon fiber wheels, a titanium exhaust, titanium lug nuts and a venting-focused polycarbonate rear hatch. The exterior of the 2019 GT Carbon Series displays striking hits of exposed carbon fiber along the middle stripe, lower body panels and glossed wheels. The special edition also features a choice of four accents colors – silver, orange, red or blue – which frame the center stripe, mirror caps and calipers. The interior echoes the exterior's raw, exposed look with matte carbon fiber sills, air register pods and a center console. Despite weighing in as the lightest special edition model, the 2019 GT Carbon Series, unfortunately, does not feature any real performance upgrades.
The special edition race-ready 2019 GT Carbon Series is available to approved Ford customers now, with an application process open for other prospective owners.
For more automotive news, Porsche Classic's "Project Gold" was recently sold for a staggering $3 million USD.