Reese's Made a Vending Machine That Trades Unwanted Halloween Candy
For Reese's Peanut Butter Cups.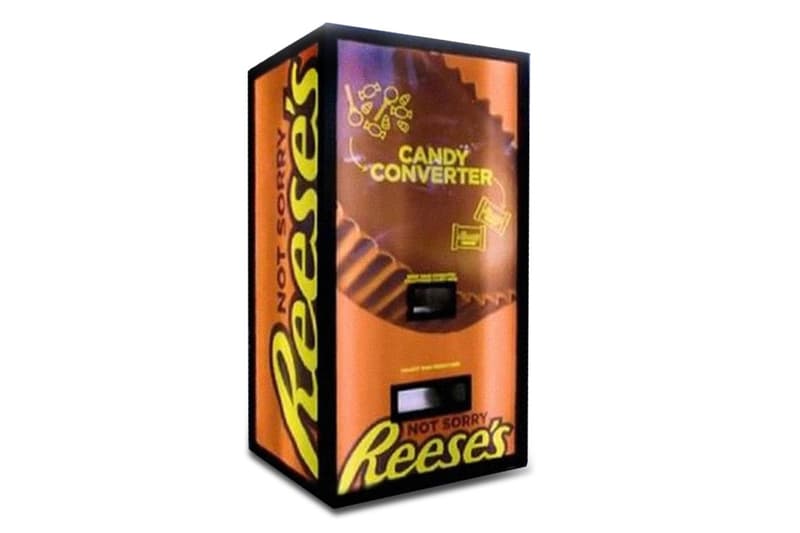 Reese's is set to make every trick-or-treater's Halloween even sweeter by unveiling a vending machine that lets you trade unwanted, low-ranking candy for Reese's Peanut Butter Cups.
First unveiled on October 28 during a Halloween parade in Tarrytown, New York, the Reese's Candy Converter will return on Halloween night (October 31) at NYC's Washington Square Park on 5th Avenue. The machine will be available from 4:00 p.m. to 9:00 p.m., or until its 10,000 Reese's cups are all given out. Trick-or-treaters can simply put their Halloween "disappointment" into the machine to receive Reese's Cups for free.
"As the #1 Halloween candy (with over half of candy buyers purchasing Reese's), Reese's has come up with a solution — give us your unwanted candy, and we'll give you what you actually want — Reese's Peanut Butter Cups," Hershey spokeswoman Anna Lingeris told CNN.
See the Reese's Candy Converter vending machine in action below and let us know which Halloween candy is your favorite in the comments.
For some last-minute Halloween inspiration, check out Takashi Murakami's take on Kanye and Lil Pump's "I Love It" costume.
No tricks here. Trade in your Halloween candy for Reese's candy. What'd you expect from the GOAT of Halloween?! #ReesesCandyConverter #NotSorry pic.twitter.com/bTrjF2IFay

— REESE'S (@reeses) October 30, 2018