15 New "Bedroom Pop" Artists You Should Check Out
A "post-Internet" generation influenced by the likes of Mac DeMarco, Toro Y Moi, Steve Lacy and King Krule.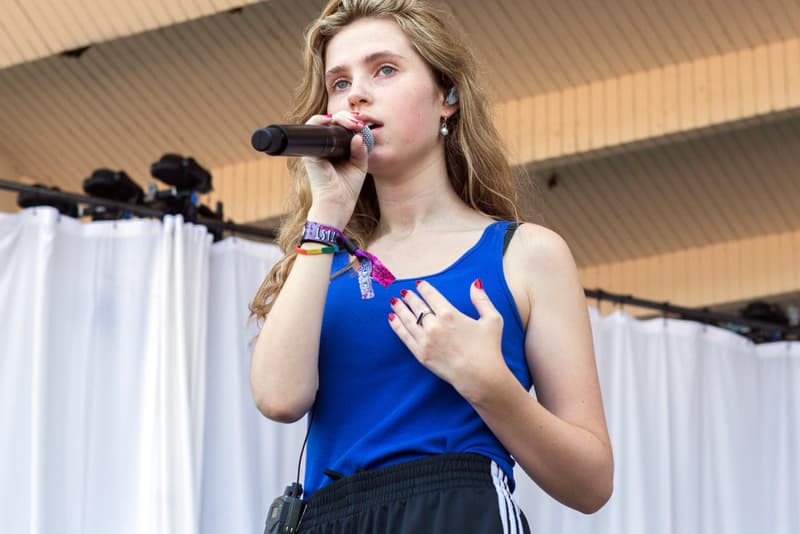 "My TV ain't HD, that's too real," sang Frank Ocean in his Channel Orange standout, "Sweet Life." This motif did not only describe Frank's preference for low-definition videos, but was also characterized in his music. Ocean was one of the few popular artists to make music that was minimal and contained low-bitrate samples; this subdued approach gave his music its distinct vibe and an overall "Lo-Fi" effect. Rather than spotlighting the technicalities, those like Frank fully embrace their imperfections and put emphasis on raw artistry and vibes.
Although Ocean is not the first artist to come up with this idea, he (along with Toro Y Moi, Mac DeMarco, King Krule, Jaden Smith, Ariel Pink, Lil B, Clams Casino and a few others) is one of the key figures in popularizing "low-fidelity" in today's music. The art form has likely existed since the beginnings of recorded music, and even became an underground movement in the American rock scene in the '80s and '90s. Over the last few years, a Lo-Fi strain of hip-hop production influenced by the likes of J Dilla, Madlib, Nujabes, Onra and The Avalanches became popular throughout music-sharing sites like SoundCloud and Bandcamp, giving birth to genres like cloud rap, vaporwave and other associated subgenres.
In our post-Internet world of today, "bedroom" musicians are no longer just beatmakers; recording music in the bedroom has become the norm nearly all aspiring artists. For some, the aesthetic is intentionally sought for; for others, it's mainly due to a lack of resources or knowledge to make the music sound high-fidelity. "It was never my intention to make 'bedroom pop' sounding music," Clairo, one of the most popular figures of the new generation of "bedroom pop" artists, revealed in an interview. "I just used the resources I had available to me and they weren't very high quality. I do plan on expanding my sound from lo-fi into something cleaner with better materials."
The autumn season is in full-effect, so what better time than now discover some new records? Lo-Fi/bedroom/downtempo/post-Internet/Chillwave pop — whatever the Internet has been calling it — is the wave right now and we've handpicked 15 relatively new artists and songs you should be listening to if you're new to the genre.
Clairo
For fans of: Abra, Kali Uchis, SZA
Clairo aka DJ baby benz — real name Claire Cottrill — is a 19-year-old singer-songwriter from Boston, MA. Her sound is simple, relatable and nostalgic at the same time, and she is best known for her viral video for "Pretty Girl" as well as her track "Flaming Hot Cheetos." The video of "Pretty Girl" is captured by a webcam in her bedroom, and upon release she had never expected the video to blow up the way it did.
Cosmo Pyke
For fans of: Hiatus Kaiyote, King Krule, Steve Lacy
Cosmo Pyke (which is actually his real name) writes jazzy, soulful Lo-Fi tracks that he describes to be "spacey, beautiful and lazy." He is a 19-year-old singer-songwriter and multi-instrumentalist from Peckham, UK. In addition to making music, Pyke is also a spray paint artist and a model.
CUCO
For fans of: Kali Uchis, Mac DeMarco, South Park Mexican
Like Clairo and Cosmo Pyke, CUCO — real name Omar Banos — is also 19 years old. Although the Chicano singer-songwriter only started dropping music last year, he's already had sold out shows and co-signs from Kevin Abstract and The Internet's Steve Lacey. He described his music as "alternative dream pop" and got his name because his mom would call him "cuco" — Spanish for "cuckoo" — when he was a kid.
Gus
Dapperton
For fans of: Foster the People, King Krule, Mac DeMarco
Gus Dapperton is only 20 years old but he has been making music since junior high. The six-foot-three-inches tall Warwick, NY singer-songwriter describes his music as "'80s-influenced and kind of dreamy." His look is just as unique as his music, rocking vintage tops, flood pants and a signature bowl cut.
Jon Bap
For fans of: D'Angelo, Sampha, Thundercat
Out of all the artists on this list, Jon Bap is the most "experimental soul" of them all. Raised in a musical family and having his beginnings in a church choir, the Buffalo, NY-based singer-songwriter and producer also incorporates a lot of funk, soul and R&B in his music, highly reminiscent of other experimental artists before him like Thundercat and D'Angelo.
Mellow Fellow
For fans of: Beach Boys, Julian Casablancas, The Strokes
Mellow Fellow, real name Polo Reyes, lives in the Philippines. The 21-year-old singer-songwriter picked up the guitar at age 13 and starting writing songs at "17 or 18 just for fun." His dreamy, vibey songs are jazzy, warm and have just the right amount of an indie and Lo-Fi touch. He has collaborated with Clairo on the song "How Was Your Day?"
mxmtoon
For fans of: Colbie Caillat, Noname, Nujabes
mxmtoon, real name Maia, is best known as the singer on peachy's jazz-hip-hop-influenced song "falling for you." Most of mxmtoon's solo material finds her singing over a ukulele. Several of her own songs, like "Feelings are Fatal" have accumulated a considerable amount of plays on SoundCloud and YouTube.
Peach Pit
For fans of: The Beatles, Homeshake, Mac DeMarco
North Vancouver, BC band Peach Pit was only conceived last year, and consists of members Peter Wilton, Chris Vanderkooy, Mikey Pascuzzi and Neil Smith. Their music self-described as "chewed bubblegum pop," busing "teenage angst with bummer summer vibes," as explained in their bio. Peach Pit self-titled track, "Peach Pit," went viral after YouTube channel TheLazylazyme uploaded the band's music on their channel.
Rex Orange County
For fans of: Frank Ocean, Jamie T, Weezer
Rex Orange County is one of the few featured artists on Tyler, the Creator's latest album Flower Boy. Real name Alex O'Connor, the 19-year-old is not from Orange County, CA as his name might suggest but Grayshott, UK. He has a varied taste in music, citing some of his his favorite artists to be Lil Uzi Vert and Bon Iver.
Shiloh Dynasty
For fans of: Childish Gambino, Sampha, Sondor
By far the most enigmatic artist on this list, you will only know of Shiloh Dynasty if you are looking for her. She first appeared on Vine in 2014 with short, raw black-and-white recordings of herself singing over an acoustic guitar. Although there are only a handful of recordings released, she had quickly garnered a cult following due to her distinct voice. Many beatmakers soon sampled her recordings in their work; the most notable of these is potsu's track "im closing my eyes."
Superorganism
For fans of: The Avalanches, MGMT, Tame Impala
"Meet the eight-person pop group that operates like a DIY version of a big-budget hit factory," reads Superorganism's About section on their Facebook page. Their single "Something For Your M.I.N.D" captured the attention of artists like Frank Ocean and Vampire Weekend's Ezra Koenig, the members actually all live in a four-bedroom house in east London. Superorganism currently has signed a deal with Domino Records.
Temporex
For fans of: Jerry Paper, joji, Tyler, the Creator
Temporex (pronounced temp-er-ex) is an 18-year-old artist from San Diego. Originally wanting to name himself Dream Boat, he decided to go with Temporex because he "f*ckin' hate[s] boats" and is "not dreamy at all." He dropped an album titled Care in late 2016, which was recorded in "both of [his] bedrooms under [his] blanket."
The
Marías
For fans of: Fleetwood Mac, Lana Del Rey, The Neighbourhood
The Marías is a duo formed in 2016 by LA native, Josh Conway and Puerto Rican-bred, Atlanta-raised María. Their sound is a "dreamlike fusion" of memorable guitar riffs, jazzy percussion and smooth vocals. The band often writes, records and produces within their home, with Josh taking the lead as producer and architect to the band's sonic direction.
Yellow Days
For fans of: James Blake, King Krule, Mac DeMarco
Yellow Days is the solo project of 18-year-old Haslemere, UK resident George van den Broek. Broek picked up his first guitar at 11 and started writing his own music at 13. Late last year, George dropped his debut 8-track EP Harmless Melodies. His music is inspired by a few German and Spanish producers he follows on SoundCloud, and he releases his music via Good Years, home of Mick Jenkins, Lil Silva and early BANKS.
Yung
Heazy
For fans of: The Beatles, Mac DeMarco, Tame Impala
Yung Heazy, real name Jordan Heaney, is a 22-year-old Dream Pop artist based in Vancouver, BC. His track "Cuz You're My Girl" is the most popular song on dream/Lo-Fi pop channel alona chemerys at nearly two million plays. While his music is not the most conventionally arranged, it's nonetheless extremely catchy. In addition to his solo project, Heaney is the frontman of a four-piece progressive rock band frogpile.
Zack
Villere
For fans of: Jerry Paper, joji, Tyler, the Creator
22-year-old singer-songwriter and producer Zack Villere is from Covington, LA. Formerly known as Froyo Ma, he has collaborated with prolific artists like Nick Hakim and Charlotte Day Wilson. As Villere started using more vocals in his music, he abandoned the Froyo Ma moniker. His first track and video as a solo artist, "Cool," has over a million plays on YouTube.