André 3000 on Regrets, Media Pressure & Why Big Boi Is the Better Rapper
Alongside hard drives of unreleased music.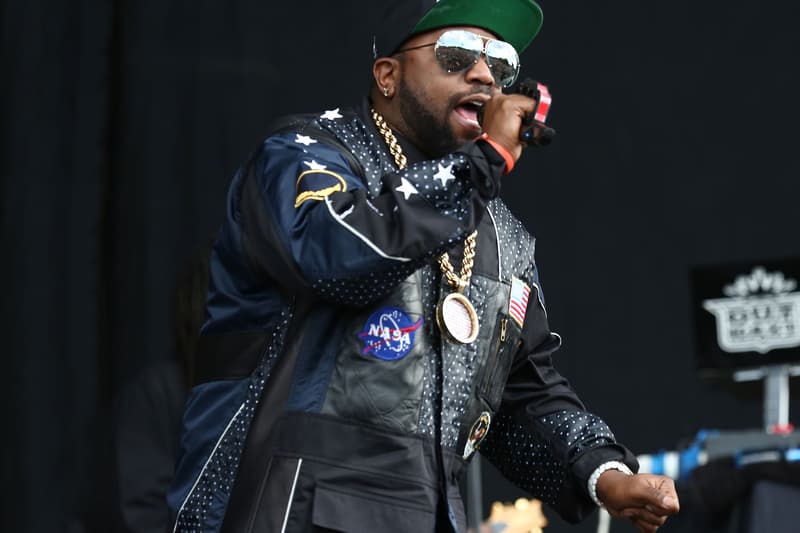 André 3000 may be a recluse in the eyes of many, so whenever the legendary OutKast member garners media attention it's a rare treat not to be taken lightly.
From the comfort of his SoHo basement, the sagacious lyricist recently sat down with GQ's Editor-in-Chief, Will Welch, to discuss his rich musical career, media pressure, upcoming projects, and why Big Boi is a better rapper than him. Additionally, Three Stacks shined a light on why he moved to NYC, his partnership with Tretorn, and the biggest regret if he were to pass away: "Here's the only thing that I would regret: Man, you know, there is still that album that you wanted to do."
View key excerpts below and head over to GQ Style to learn more.
On success and media pressure:
All of it. I was in all three holes. I was in a creative hole, a personal hole, and I was still not dealing with my mom's and my father's deaths. And really, I don't know if I have still. You know: Just push that away. The problem with being successful is you can do whatever you do times ten. And no one to stop you. You can easily go down the wrong path and you get into that place. And the thing that brings you out is other people.
On nearing the end of his music career:
It's Mayweather. He knows. He's like, Yeah, I can fight maybe three more of 'em. But I'm slowing down, and I see these young kids coming up and I was them. And at a certain point, no matter how Mayweather you are, I think it's classy to be like, You know what? [brushes off hands]
On why Big Boi is the better rapper:
When you watch early Outkast videos, Big Boi's the leader. He always had the confidence, where I was kind of like the shy one. Big Boi can rap better than me—I always said that. If somebody said, "Pick who you want from Outkast to go to battle with you," it wouldn't be me. 'Cause like, what I'ma do? Say some mind shit? You can't have thoughts in a battle—nobody gives a shit about that.
On his unreleased music:
When I pass away, people will find hours and hours of files…hard drives and shit. It's hard drives of me just in the house alone playing horrible guitar. Me playing piano. Me playing a little sax. I was trying to find out: What can I be excited about? Because I never was, to me, a great producer or a great writer or a great rapper. I always felt that I was less than everybody else, so I fought harder.