EXCLUSIVE: Introducing "Traphouse Jodeci" Y.E. Ali & His New Single "Cash Out"
We premiere the latest single from R&B's next major talent and speak to him about Atlanta strip clubs, the definition of "Traphouse Jodeci" & more.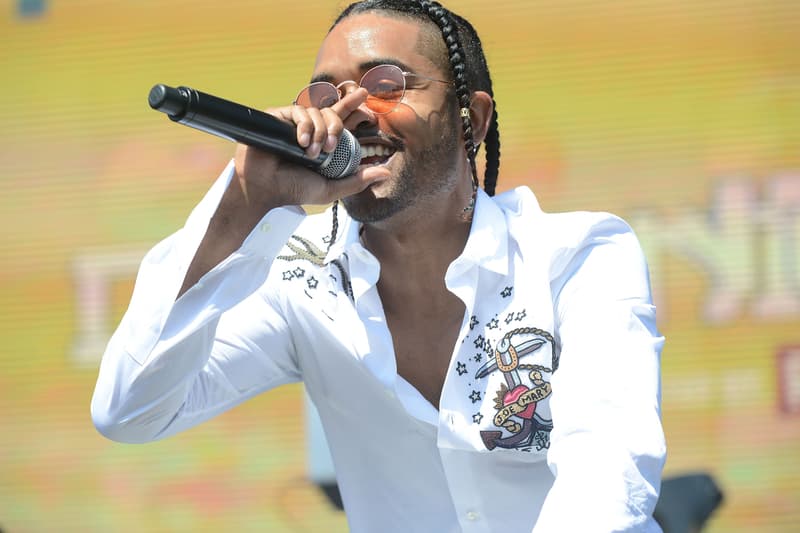 Midwest-raised, Los Angeles-based singer-songwriter Y.E. Ali will emerge this year as one of modern R&B's first-round draft picks. Although his public output in recent months can probably be viewed as more "conservative" by today's standards, the handful of songs he's uploaded to Soundcloud showcase an up-and-coming, young artist who is already closing in on reaching his potential to master his craft like one of its most respected, decades-deep veterans. PARTYNEXTDOOR has even appeared in his video for the syrupy, silky "Late Night Flex," even though there's only a few singles attached to his name. That's a huge co-sign to have in the cut, but it's one we should probably get used to. Right out the gate, Y.E. Ali sounds like someone on the level of his better-recognized peers. His current mission is to "get all his songs stuck inside your head," and he's doing an exceptional job turning that mission statement into a reality.
With a major movement being brewed on his side, we connected with Y.E. Ali to premiere his latest single, "Cash Out" and pull back the curtain on the individual behind the "Traphouse Jodeci." His new effort –produced by Sxlo and OG Parker — is the smoothest of strip club anthems created by someone who had to document his first experience with one. Y.E. Ali always aims to deliver "snapshots" of experiences and provide a musical vehicle for moments in time that stick out in his mind, and the vivid tale on  "Cash Out" should conjure up the song's strip club in your head.
Regarding "Cash Out," how does that record fit in with the rest of your music out right now?
With "Cash Out," that record is really fun for me. I think it's a bit more aggressive and forward than a lot of my other records. It's from a real-life experience — I went to my first strip club in Atlanta couple months ago. It's my honest interpretation of what that experience was like. I could never make a song about strippers before because I never went to a strip club, so it felt like I could just be more honest and forthright about what happened and my response. I was also able to hook up with some great producers and really express myself and tell that experience while I was in Atlanta — it was perfect timing. I just had a lot of fun on here, it was crazy, I never felt like this with a record but I've always wanted to do something like this. It was perfect timing.
How was it in Atlanta?
Being in Atlanta was amazing. I've been there before, but never as a musician — this time I was studio sessions. The food was great, the people were great — being in the south makes you feel at home even though you're not from there. Atlanta was a close inspiration for me: I was able to write songs in the studio, on a plane, back and forth in the Uber. Everything about there was inspiring, so I miss that landscape and how Atlanta is. Where I'm from you see trees and beautiful scenery and people who are honest, so it's good to go back to Atlanta and be around regular people who are just fun to be around.
Does being in different cities inspire different sounds in your music?
I would say it does. I haven't traveled much until the past year or so, and being able to draw from different surroundings, different people, different cities. It's just like going to a different studio. If I record somewhere else other than my home, the songs will be a little different because I'm outside of my comfort zone. Sometimes, that's what you need. Every city is just memorable because I do something when I go there — whether it's an event or seeing friends — that's memorable. I went to Atlanta and I went to a club and that was a different experience because I don't really go out much. Every city is different and it's great to be able to capture that song in a moment when you can.
With this forthcoming project, are you intending to make it the release that defines and introduces your sound or do you feel like you're still trying to define your personal sound as an artist?
That's a great question. Private Suite is like what you would give to someone on a first date: you want to impress someone on a first date and tell them some things about you, but you don't want to give too much to where they run away. You want to give them just enough to draw them in. When you're dating someone the first few times, it's like magic, it's the "honeymoon" phase. I just wanted to capture the "honeymoon" phase of where I was going. It's going to get more in-depth, a bit more personal, so I at least wanted to capture how I am right now before I release my next project or whatever is after Private Suite. This is like a beautiful snapshot of where I am and the things that have been happening over the last few months. It's me just explaining to people — during the calm of everything right now — before everything gets too crazy.
So you're not about to give some grand introduction right now?
We'll see (laughs). We'll see. I put my best into everything, so I can say tomorrow I'll probably make "the best song I've ever make" tomorrow. That's just how things are going right now. It's definitely going to be like "oh sh*t, he's here," it's going to be one of those where you can't deny it.
Lastly, where did that "Traphouse Jodeci" name come from?
I used to attend college in Atlanta and I lived in a frathouse. I used to do DJ sets where I would only play 20 minutes and I would play slow jams. In the midst of them playing Gucci Mane or 2 Chainz or somebody like that, I would play Jodeci and Silk and H-Town, so this DJ called me "Traphouse Jodeci" because we called the frathouse the "traphouse" and I always played Jodeci at the end of the night. It kind of stuck as a cool name before I got into music, but then I just carried it for four or five years as this thing in my backpocket. I never knew what it really was until I felt like that was what my sound was: "Traphouse Jodeci." It's as much a part of me as Ye Ali is.
It's a way to explain to people when they say, "what kind of music do you make?" As much as I love that question, I hate it. So, now I have the perfect way to answer it. And, when they listen, they're like, "oh, that makes sense! I never even heard of Traphouse Jodeci!" I talked to A-Trak and he told me that, so I knew I was doing something right.