Lil Uzi Vert & Playboi Carti Take Time off to Sell Jewelry
The rappers go retail.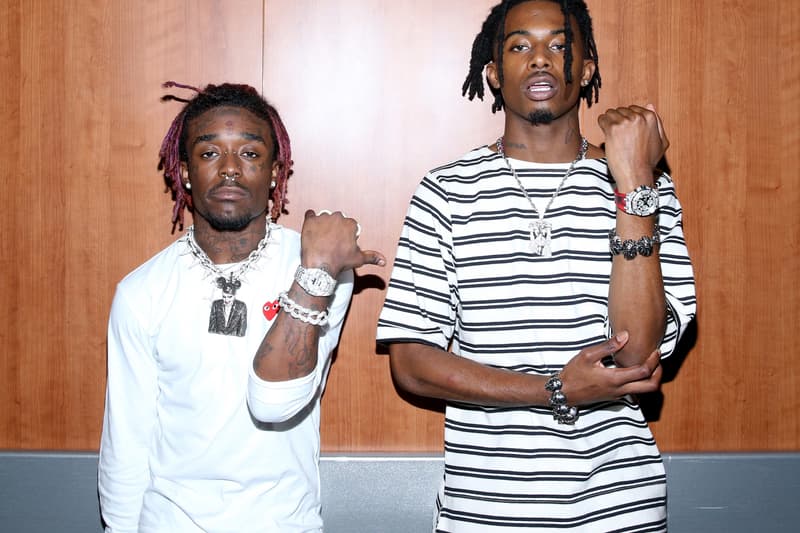 Taking a break from rap, Lil Uzi Vert and Playboi Carti recently showed off their retail skills in a jewelry store.
Captured in two clips, the "Magnolia" and "XO Tour Llif3" rappers used their combined knowledge to sell some diamond-encrusted pieces to a few excited customers. Going through some shining watches and necklaces, Uzi even takes out a calculator to go through figures while Carti laughs in the background. Although Carti and Uzi are most known for rapping about jewelry, it seems that they aren't too bad at selling jewelry too.
Watch Lil Uzi Vert and Playboi Carti try to make some jewelry sales below.
Also, make sure to check out Playboi Carti and Lil Uzi Vert's video for "Lookin" off of the AWGE DVD Vol. 2.