A$AP Rocky on Ian Connor: "That's My Little Brother. F*ck What the World Gotta Say"
Listen to the two-hour interview with Rocky and Ferg here.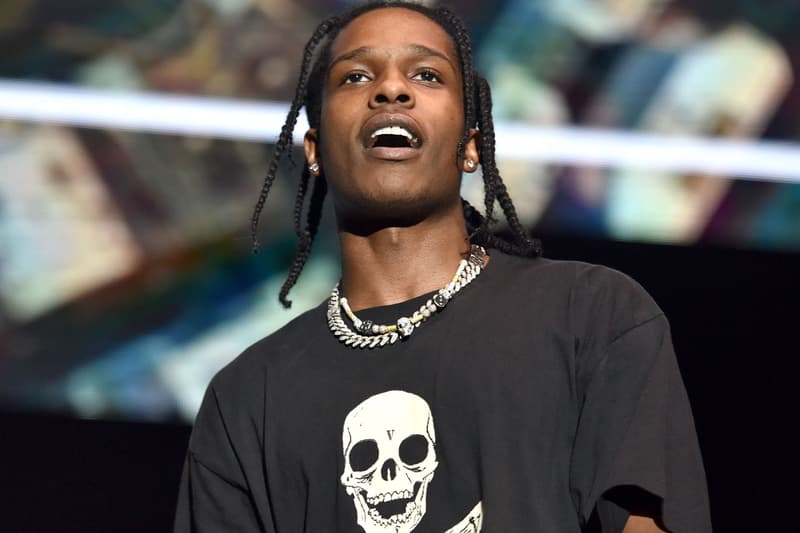 In promotion of the second annual Yams Day at Madison Square Garden on January 18, A$AP Rocky and A$AP Ferg linked up with the Rap Radar Podcast. The event featured performances by A$AP Mob, Danny Brown, TDE, Joey Badass, Kirk Knight, Lil Uzi Vert, Flatbush Zombies, Playboi Carti, Cam'ron, Retch, T-Pain and Sha Hef. In the two-hour interview, Rocky and Ferg addressed a slew of topics, talking about their creative vision and forthcoming projects. Rocky shared that there will be new music with Young Thug, Playboi Carti, Harry Fraud and more.
Rocky also talked about his relationship with Ian Connor. He shares:
"That's my little brother. F*ck what the world gotta say. You feel what I'm saying? He's a young visionary."

"I thought it was really f*cked up. But one thing I will say is, you know, not to get on that topic too much because that's a touchy situation that I would rather not talk about. We talking about what we talking about—you can't justify it. Anything I say in the situation right now it's not going to sound good so I guess it'd be best to skip it. Like, I'm not his lawyer like I said before. [...] On top of all that, I feel like when you treat people mean and you do things like f*ck girls and you never call them back, you give 'em a reason to be like, 'Man, f*ck this n*gga. I hate this n*gga.' If you realize, he never went to jail for that. Never been arrested. Never been charged. It's all word of mouth sh*t. There's evidence of girls talking about a week before they did this, talking about, 'Oh, I'm not f*cking n*ggas for free no more. I'm about my business this year.' Pull the tweets up. Y'all know what it is. And this can happen to any of y'all. Be careful and treat women nice."
Rocky adds that Bari and Connor fighting is out of brotherly love for each other. "It's just brothers, y'all just happened to see it. I just think like at the end of the day, they young men. When they figure when they want to get it together, they gonna figure it out," he explains.
Listen to the full interview below.