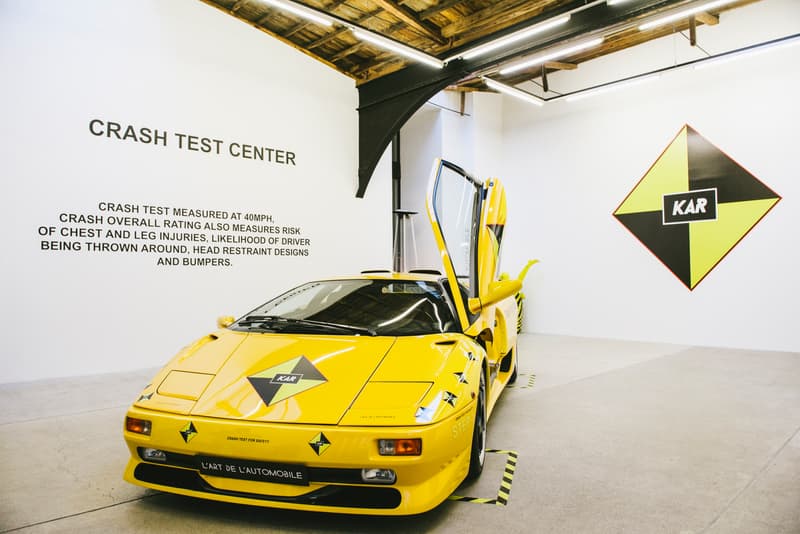 1 of 10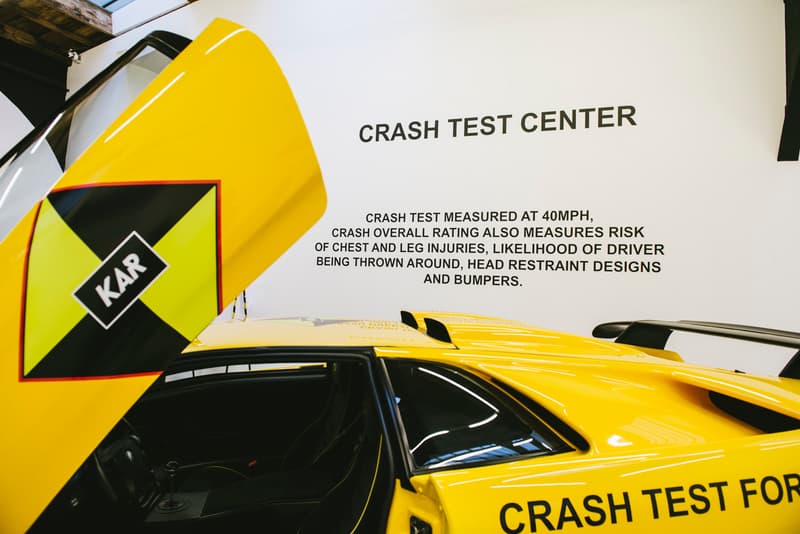 2 of 10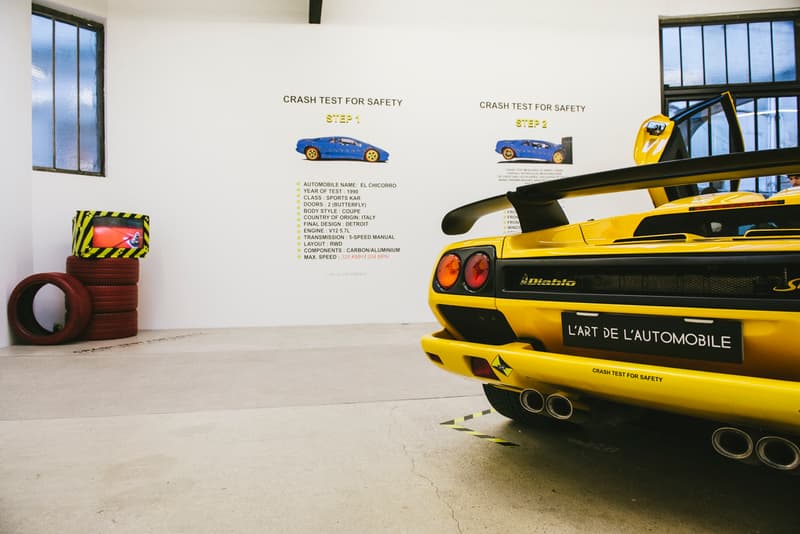 3 of 10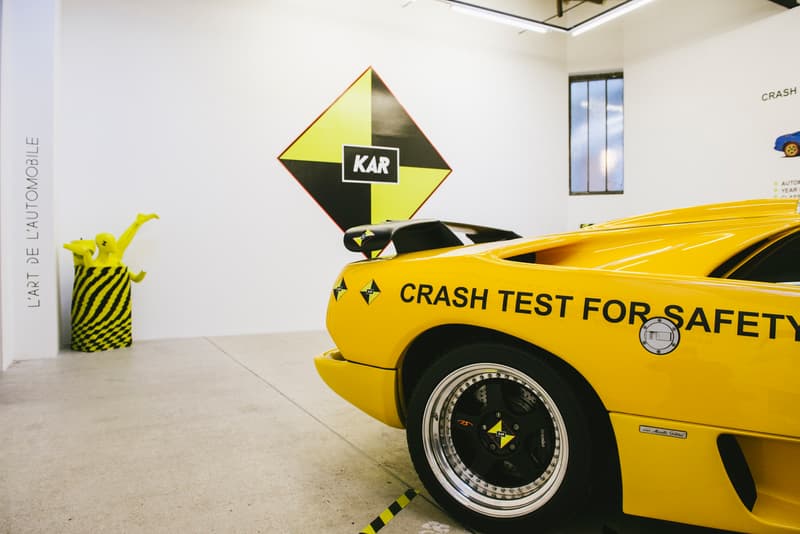 4 of 10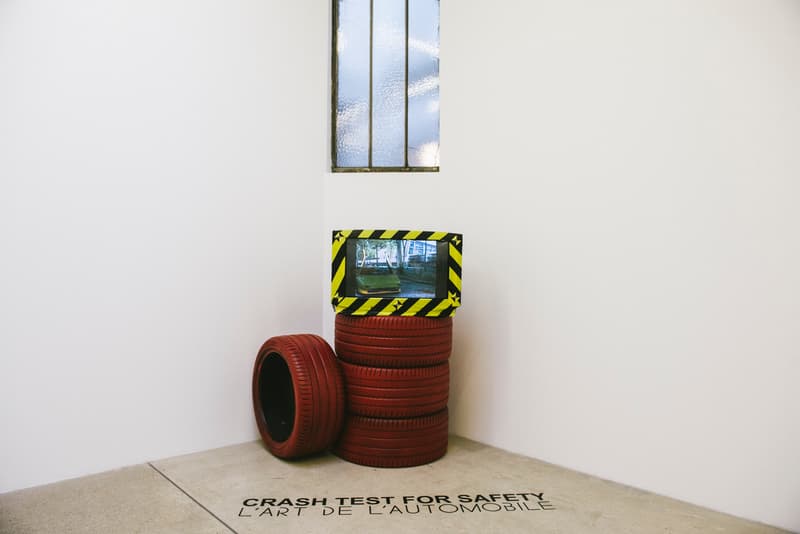 5 of 10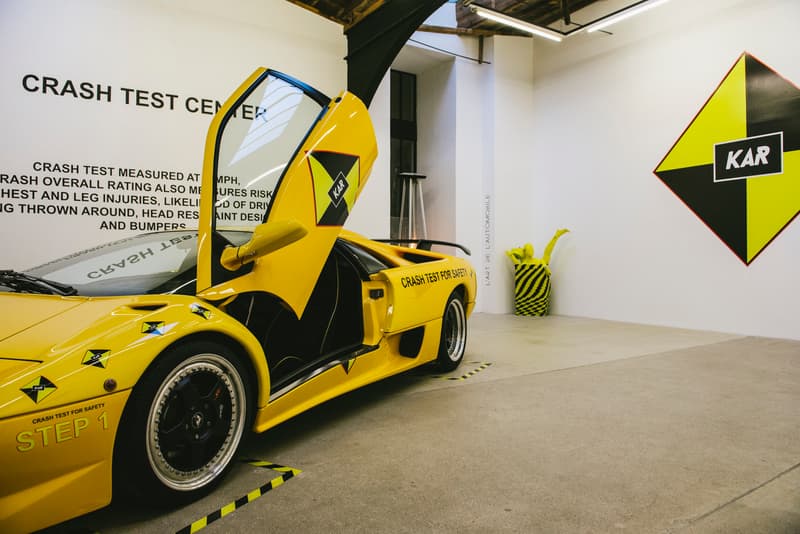 6 of 10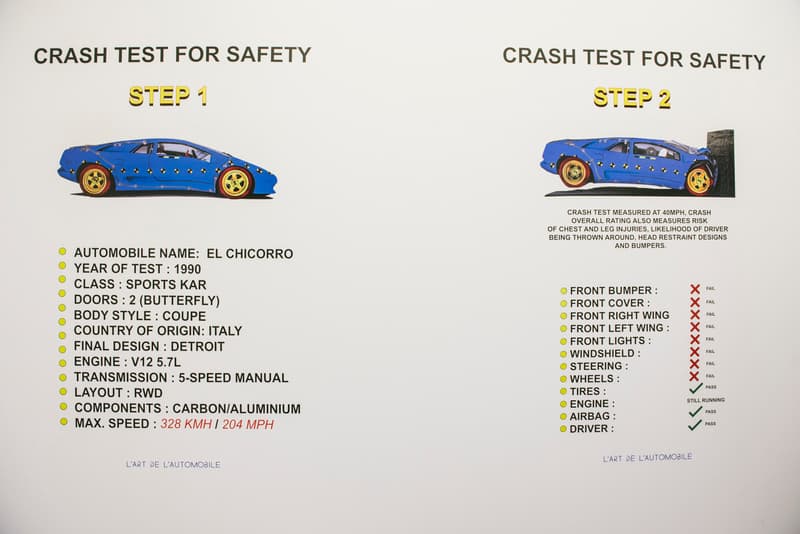 7 of 10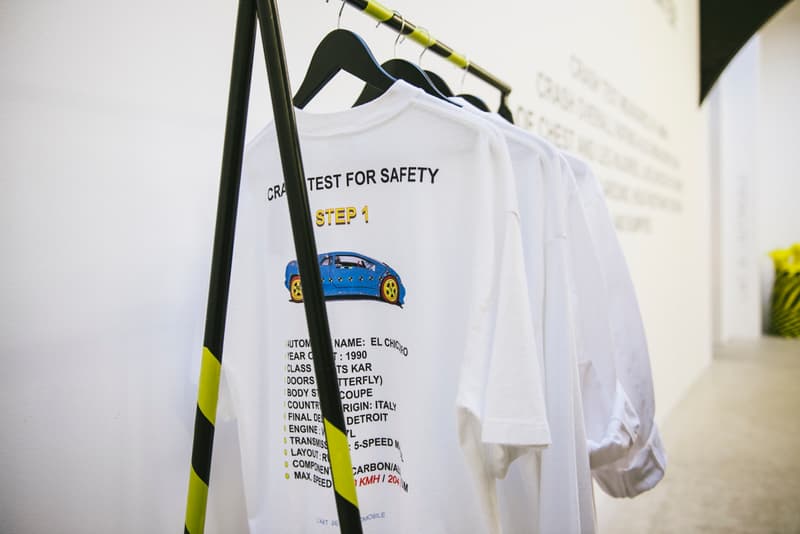 8 of 10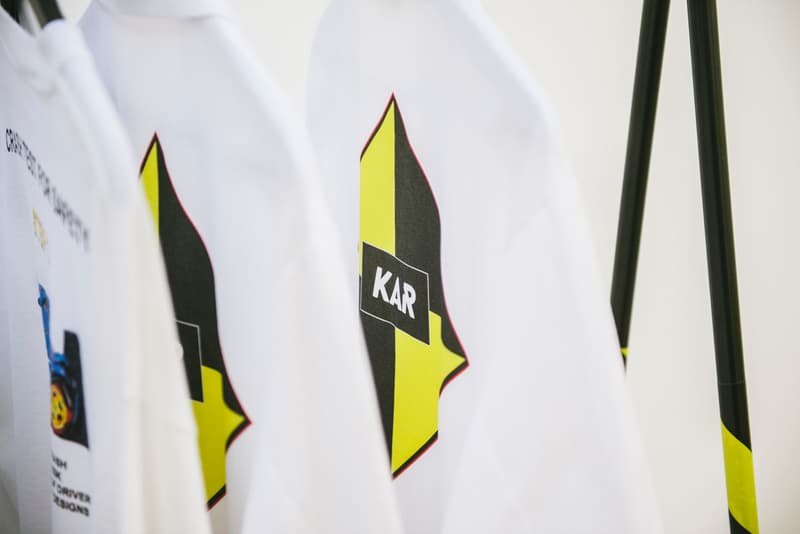 9 of 10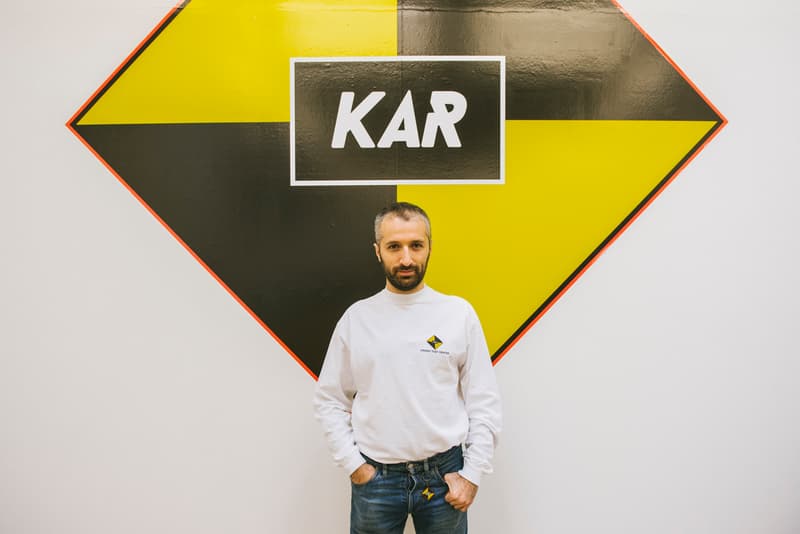 10 of 10
A Look Inside Arthur Kar's L'art de l'automobile "Crash Test" Exhibition
Whips, merch and art.
---
Vintage car collector, fashion designer, and fledgling artist Arthur Kar of L'Art De L'Automobile recently launched his "Crash Test" exhibit in Paris, France.
The centerpiece of the presentation is a '90s Lamborghini Diablo draped in one of the more iconic "Superfly Yellow" paint jobs alongside "Kar" decals. Additionally, crash test signage, dummies, and limited edition merchandise spanning long- and short-sleeve T-shirt, keychains, as well as stickers are purveyed at the Parisian space.
Tour the "Crash Test" exhibit above.
L'Art De L'Automobile "Crash Test" Exhibition
January 16-17, 2018
66 rue de Turenne
75003, Paris