B.o.B Shares His Thoughts on the Solar Eclipse & Still Believes Earth Is Flat
"The moon generates it's own light."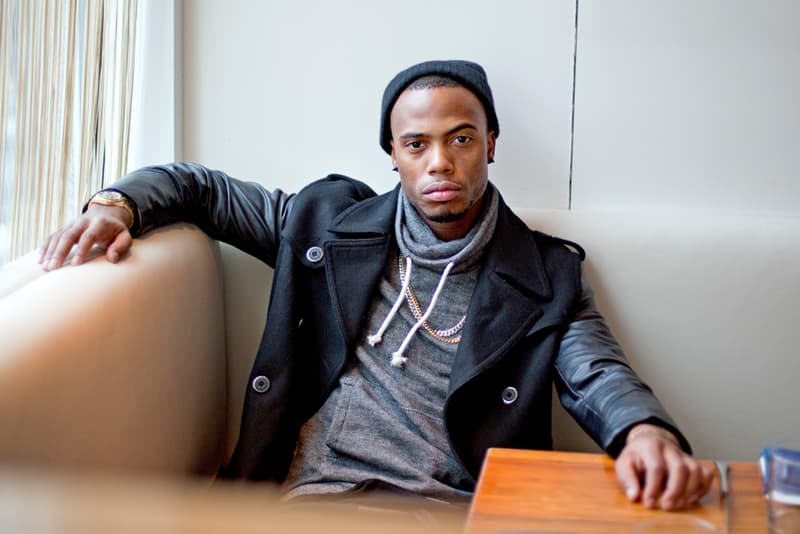 Early last year, B.o.B made waves on the Internet by making claims that the world is flat, despite being aware that traditional scientific evidence proves otherwise. Throughout the months other flat-Earth theorists — including basketball star Kyrie Irving and Tila Tequila — started speaking up, revealing that they too are convinced that the Earth is not spherical.
When the solar eclipse hit yesterday, the rapper took to Twitter to make another unconventional claim. The rapper says that the solar eclipse does not debunk his flat Earth theory because the moon does not reflect the light of the sun but rather, generates its own light. "So you're telling me there are light bulbs in the moon?," unconvinced Twitter user @BoMonster asked. "How the hell does it generate light? It's a rock. Is it flat to you too?"
"A spherical object doesn't reflect or refract light evenly across its surface," B.o.B replied. Check out his tweets below and let us know if you think Neil Degrassi Tyson should drop another diss at B.o.B.
it's so amazingly beautiful how the moon can pass in front of the sun multiple times in one day ?? #FknScienceBro

— B.o.B (@bobatl) August 21, 2017
It's so amazingly beautiful how the moon isn't visible before and after a total solar eclipse #SolarEclipse17 ?? #FknScienceBro

— B.o.B (@bobatl) August 21, 2017
It's so amazingly beautiful how the moon isn't visible before and after a total solar eclipse #SolarEclipse17 ?? #FknScienceBro

— B.o.B (@bobatl) August 21, 2017
have u seen the moon ? ? https://t.co/4BriO8Dago

— B.o.B (@bobatl) August 21, 2017
a spherical object doesn't reflect/refract light evenly across its surface https://t.co/q8wYLhapqF

— B.o.B (@bobatl) August 21, 2017
spoken like a true text book https://t.co/8kM68DX3FJ

— B.o.B (@bobatl) August 21, 2017
you forgot about Slender Man ? https://t.co/JU4NDzWsN4

— B.o.B (@bobatl) August 21, 2017
tell me the authors and publishers of all your physics books and I'll consider https://t.co/B37XIk6LAZ

— B.o.B (@bobatl) August 21, 2017
Density https://t.co/wzAhVpI4ge

— B.o.B (@bobatl) August 21, 2017
prove Columbus discovered America . I'll wait https://t.co/4aLvfqhsye

— B.o.B (@bobatl) August 22, 2017