RIPNDIP Posts up Next to Supreme on Fairfax Once Again for a Unique Pop-Up Installation
A whimsical shopping experience indeed.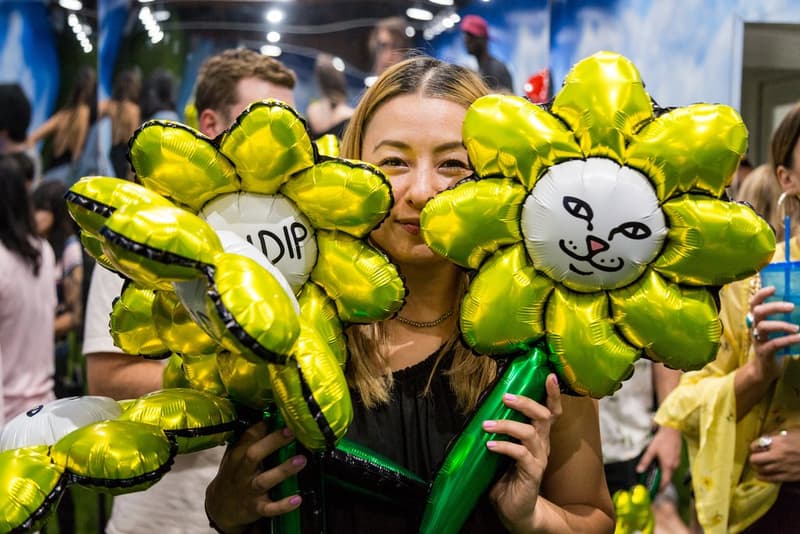 1 of 22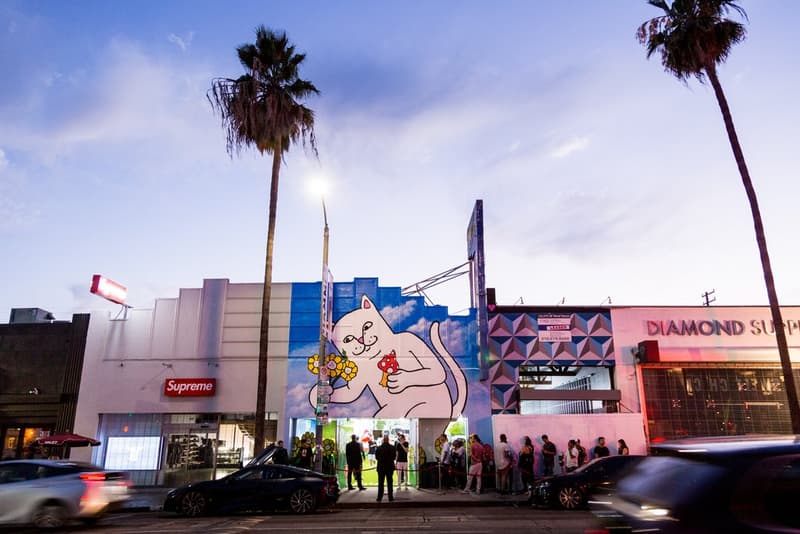 2 of 22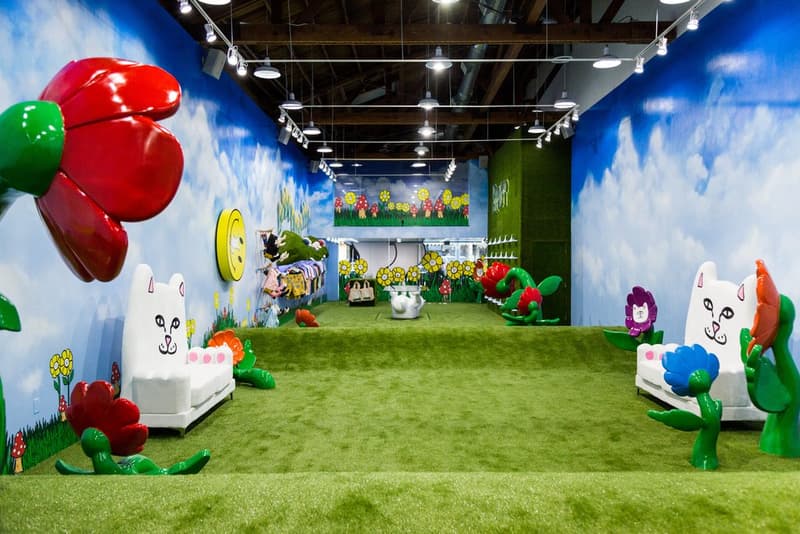 3 of 22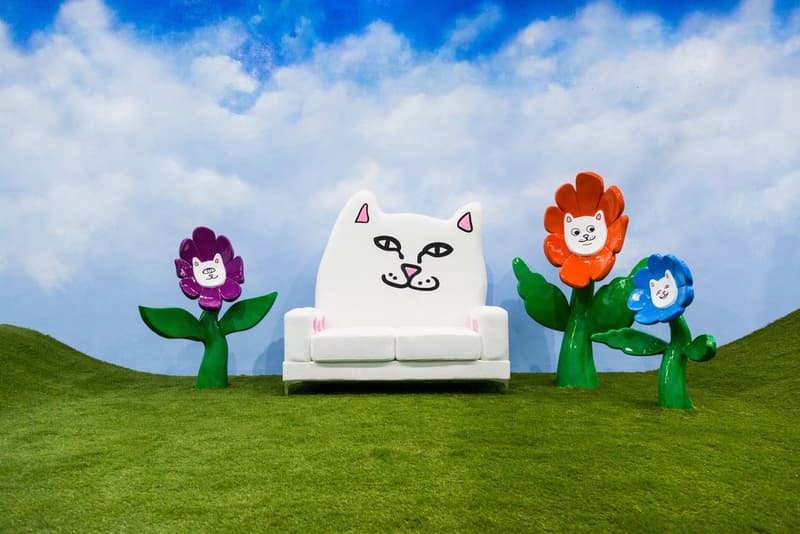 4 of 22
5 of 22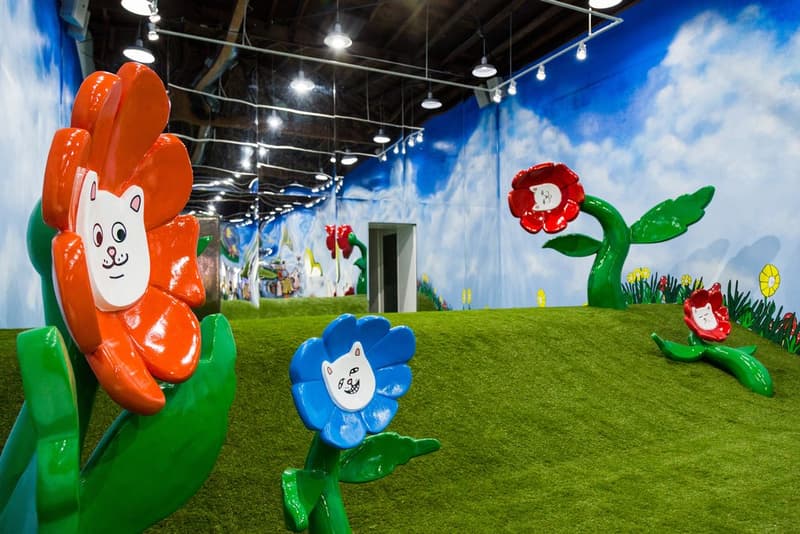 6 of 22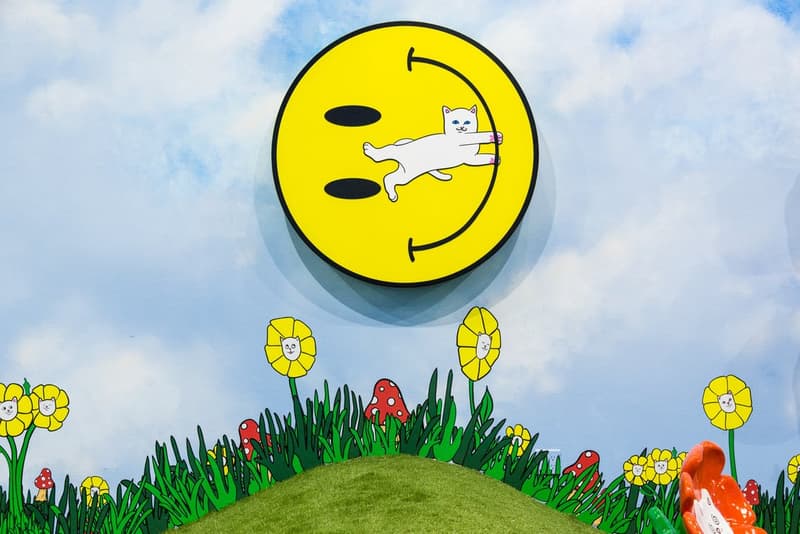 7 of 22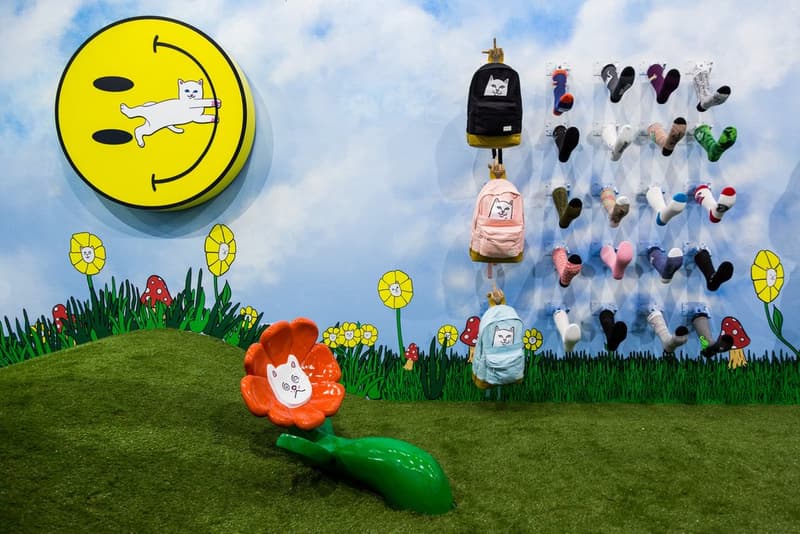 8 of 22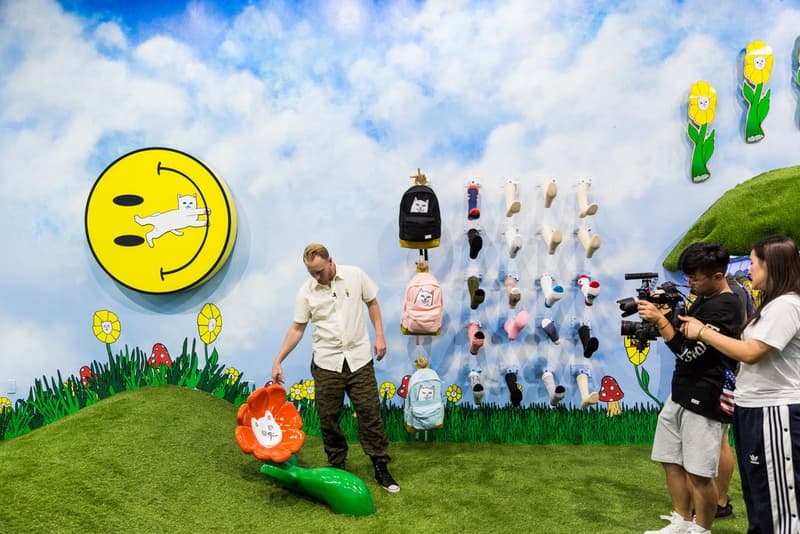 9 of 22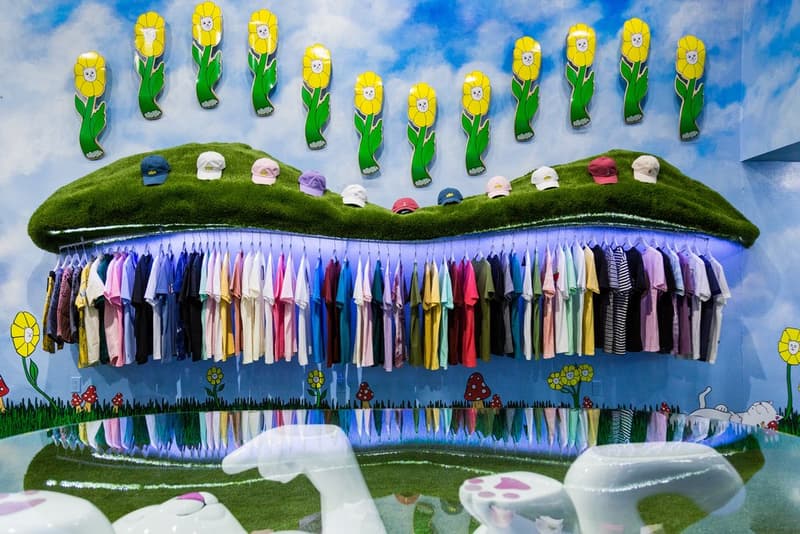 10 of 22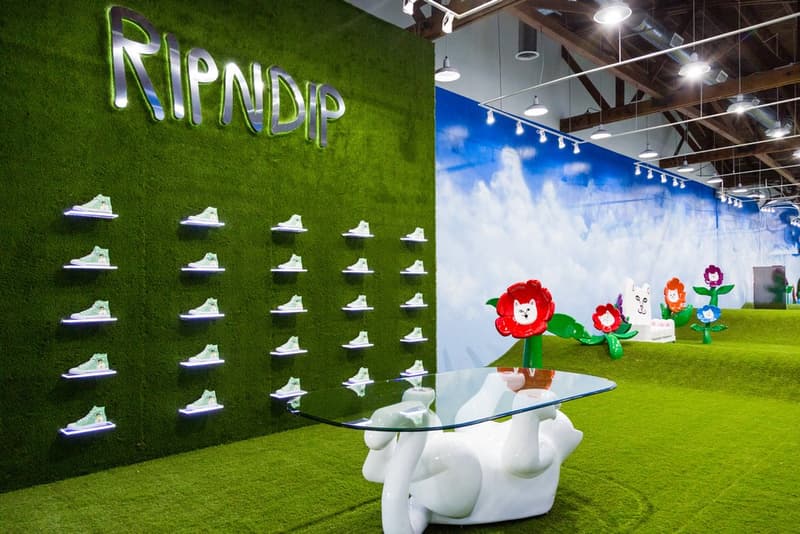 11 of 22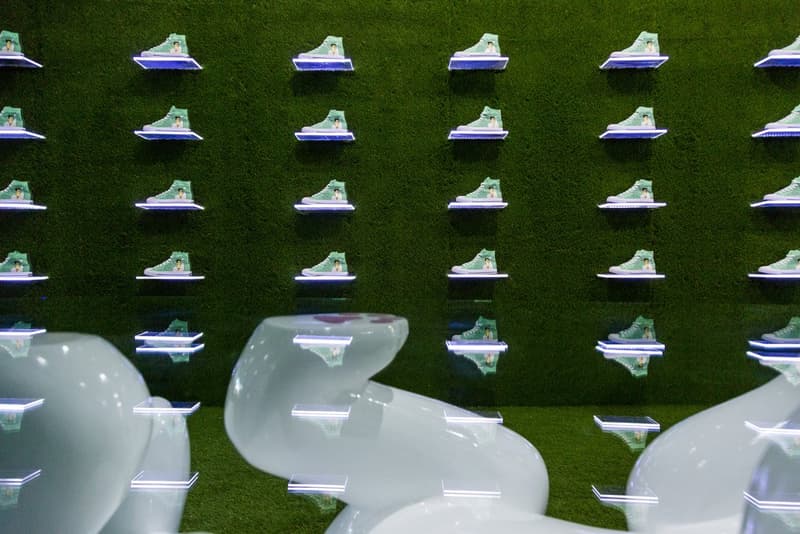 12 of 22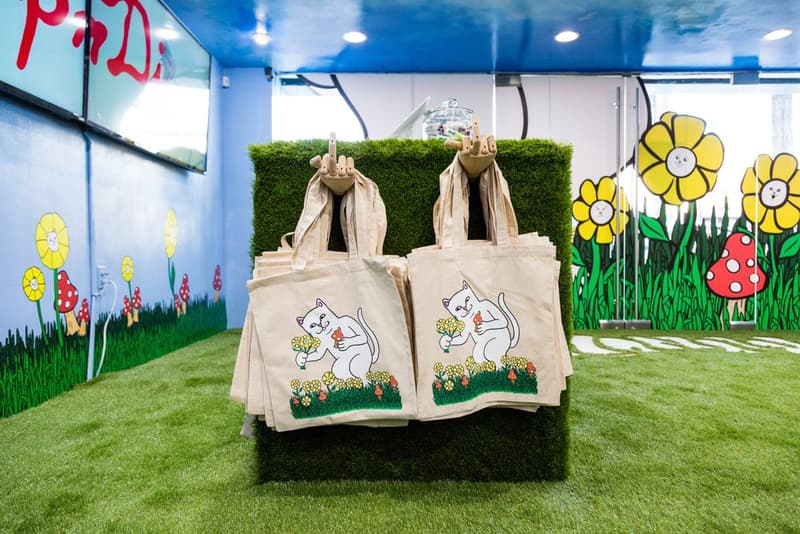 13 of 22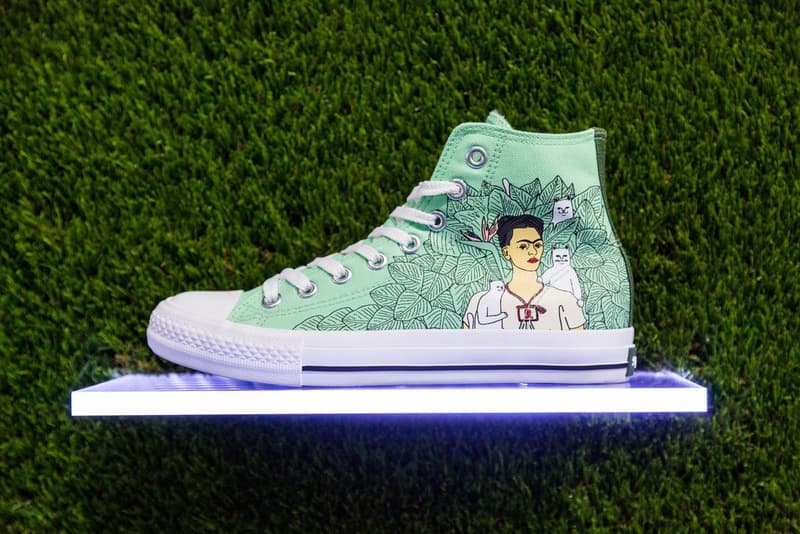 14 of 22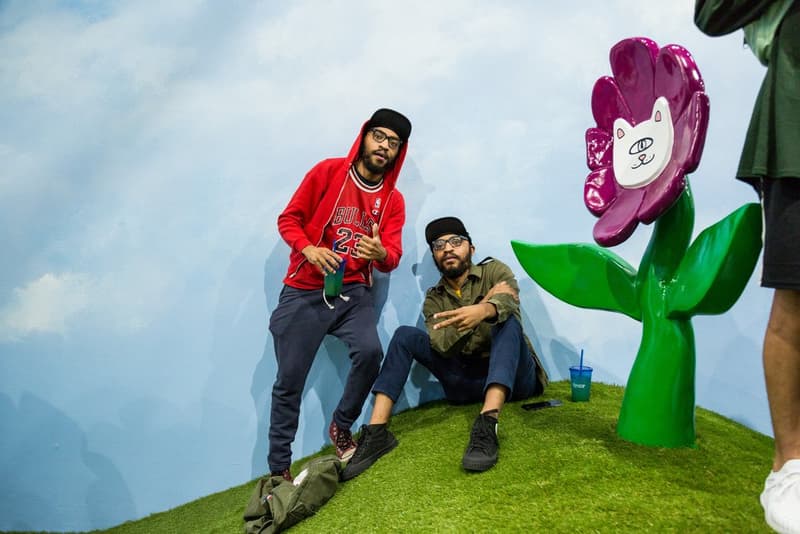 15 of 22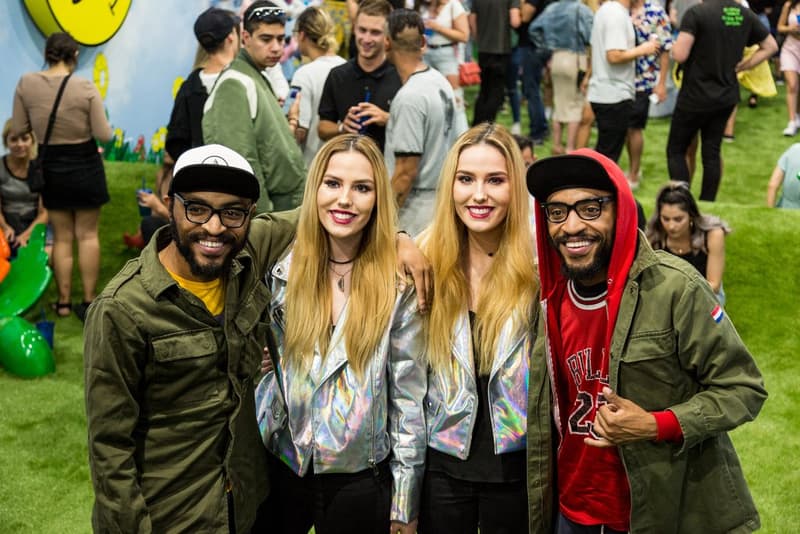 16 of 22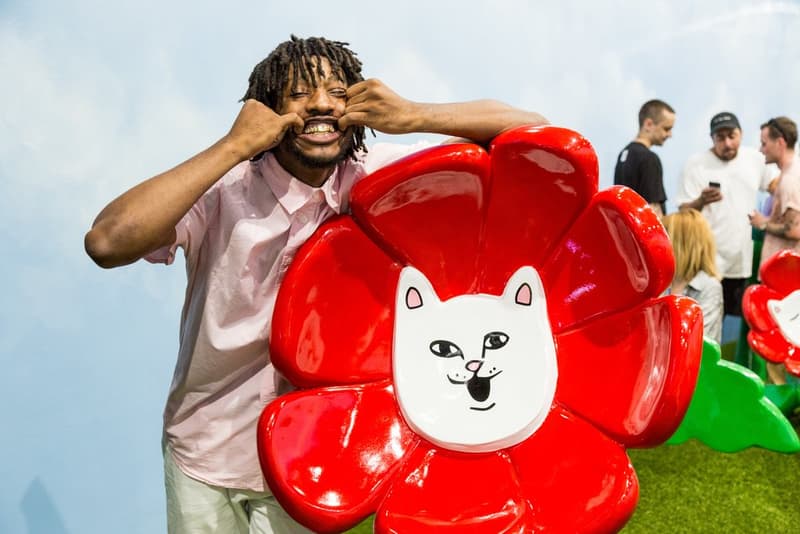 17 of 22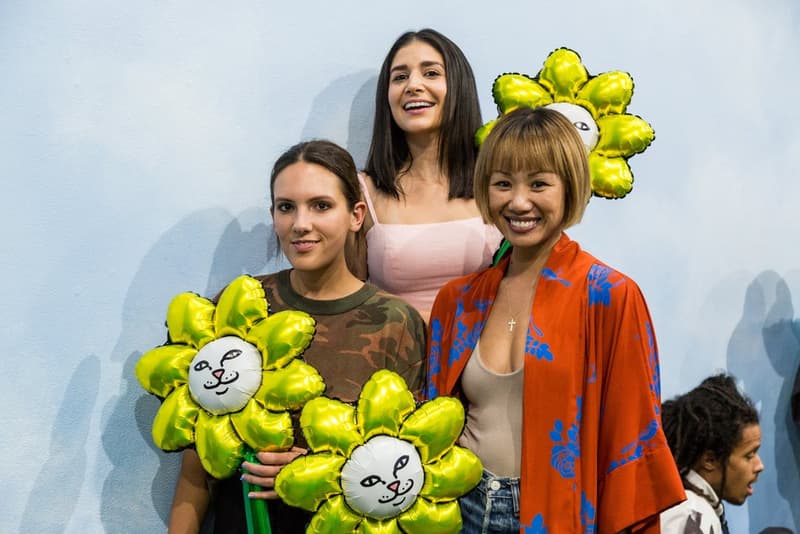 18 of 22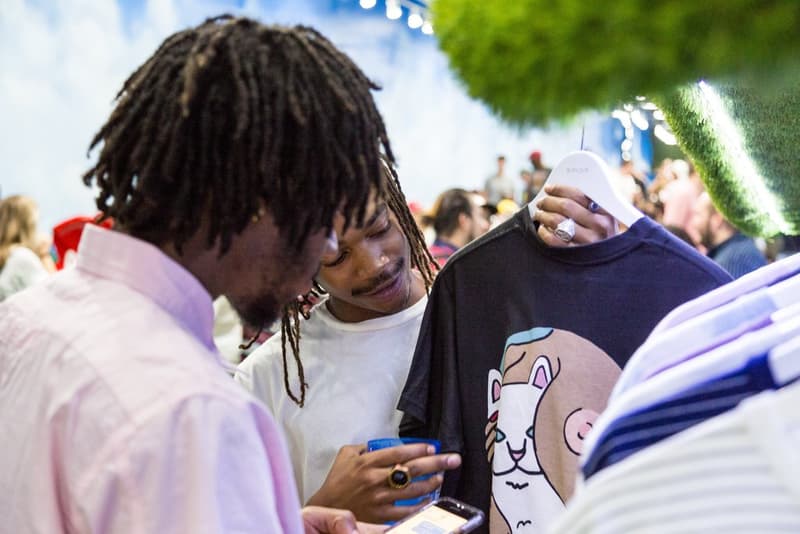 19 of 22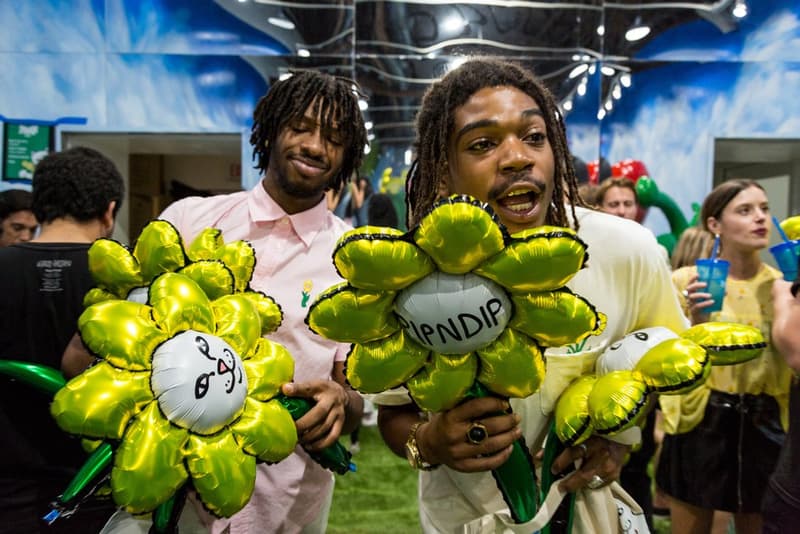 20 of 22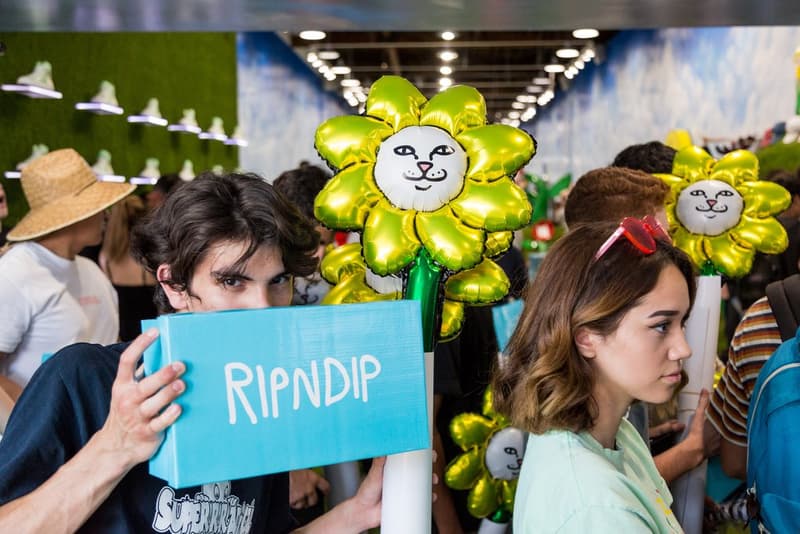 21 of 22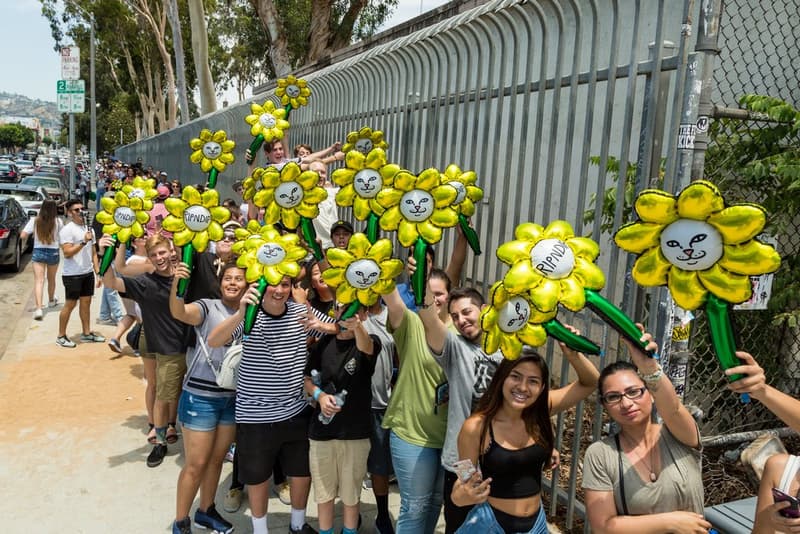 22 of 22
Renowned far and wide for its elaborate pop-up installations, RIPNDIP once again set up temporary residency next to Supreme in the iconic Fairfax shopping district. Dubbed A Walk in the Park with RIPNDIP, the multidisciplinary skate brand aimed to intersect fashion, art, satire and athletics with a sensory-stuffing exhibit. Brimming with colors, figurines, rolling grass hills and imaginative product arrangements, RIPNDIP thought to reimagine a space where stationary objects take human form and are brought to life. As event goers socially mingled amongst themselves, brand merchandise including socks, backpacks, graphic T-shirts and the signature Frida-printed high tops lined the walls, fixtures and other imaginative displays. A unique shopping experience that pushed the commonplace retail setting to its outer most limits, the L.A.-based label continues to set itself apart by creating a moment outside of the mundane commerce setting.
In other retail news, sacai and colette will join forces on a pop-up shop.