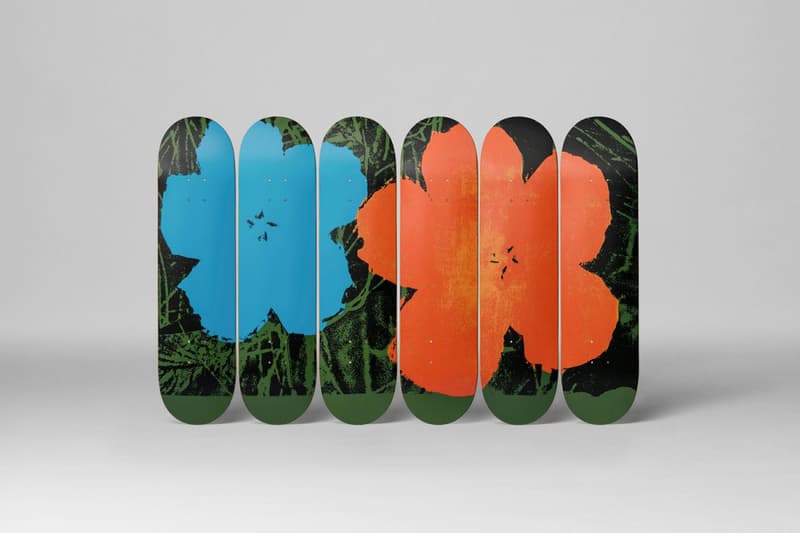 The Skateroom & The Andy Warhol Foundation Team up on Another Limited Series of Decks
Featuring Warhol's mid '60s "Flowers" artwork.
---
The Skateroom and The Andy Warhol Foundation for Visual Arts recently teamed up once again on a range of limited edition skate decks. This time the collaboration is built around Warhol's mid '60s "Flowers" artwork which was inspired by a photograph of seven hibiscus flowers by Patricia Caulfield. The print is hand screen printed across six decks and is limited to 500 units. Proceeds from The Skateroom's sales will be donated to non-profit organization Skateistan to build skateparks and offer education in Afganistan, South Africa, and Cambodia. For more information on the limited edition skate deck range head over to The Skateroom.
Also, make sure to check out The Skateroom's recent skate deck collaborations with Ai Weiwei and Shepard Fairey.