The Airbus x Pagani Infinito Jet Cabin Combines Comfort & Class
The luxury car manufacturer takes to the skies.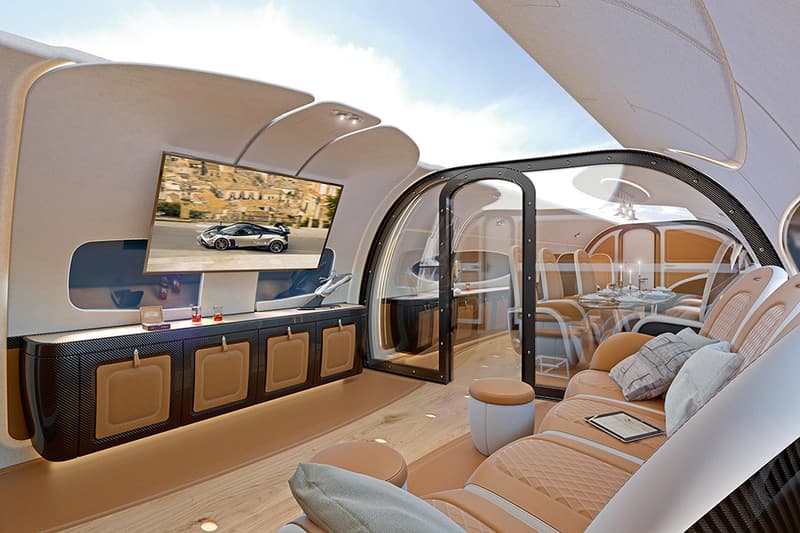 1 of 2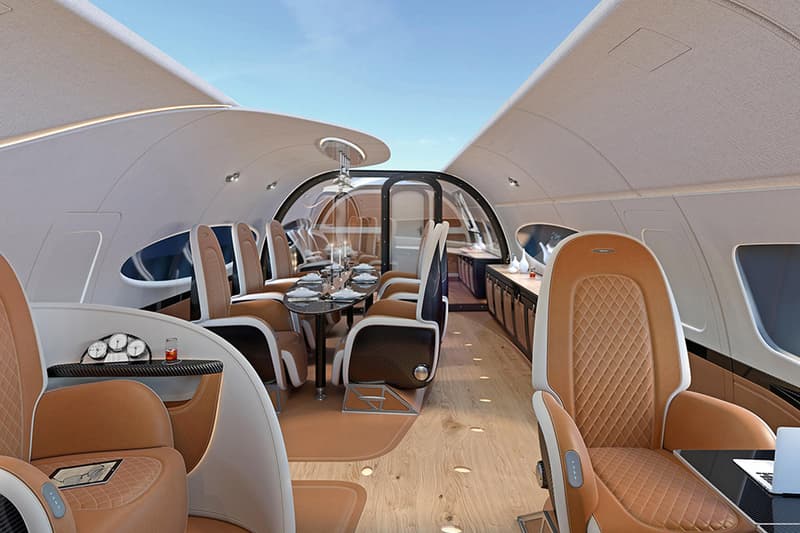 2 of 2
Best known for its ultra-luxury line of cars, Pagani has revealed its intentions to expand into the skies with the announcement of the Airbus x Pagani Infinito Jet Cabin. Taking inspiration from the Airbus ACJ319neo, the aircraft combines spacious and comfortable flying with all the fine amenities one could imagine in an aircraft. Glass walls separate the different sections of the plane, with the option of tinting them for more privacy. Glass also makes up the cabin's ceiling, creating a sky view for those on board. Drawing from the influence of Pagani's past with super car design, the aircraft's interior is constructed with carbon fiber furniture finished with leather, making the airplane lighter without having to sacrifice anything stylistic wise.
"Art and Science can walk together hand in hand: this is the Pagani philosophy. The combination of state-of-the-art composite materials never used before in an aircraft, such as CarboTitanium, with the typical design language of Pagani Automobili, has always represented our signature. Applying our Reinassance touch into the wider spaces of Airbus corporate jet cabins is the beginning of an exciting new venture for us," said Horacio Pagani, founder & Chief Designer of Pagani Automobili SpA in a written statement.
Between the new Airbus x Pagani Infinito Jet Cabin and all of the brand's super cars, like the well designed Pagani Huarya Roadster, it will be interesting to see what the creative minds from Pagani will come up with next.