LeBron James Tops Michael Jordan as All-Time Playoffs Scoring Leader
The King reigns supreme.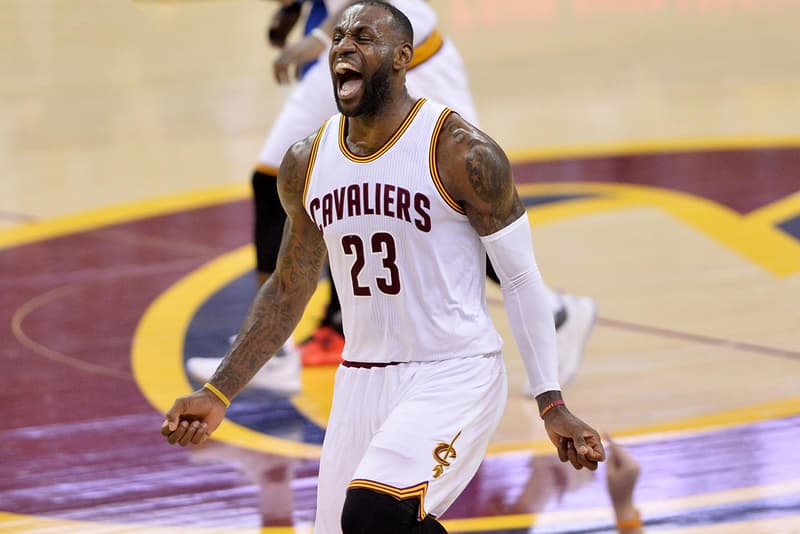 Tonight's NBA playoff game saw the Cleveland Cavaliers star LeBron James surpass Michael Jordan for first place on the all-time playoff scoring list with a 3-pointer. The shot gave him 29 points for the game and 5,989 points for his postseason career to edge him past Jordan's mark of 5,987, which Jordan held for 20 years before LeBron took it over. However, James reached the scoring mark in his 212th game while Jordan set the score in 179 games.
James finished with 35 points in the Cavaliers' 135-102 Game 5 win over the Boston Celtics, which clinched the third straight conference title for the Cavs and James' seventh straight trip to the NBA Finals. Before reaching the milestone, James stated, "I've always told you guys, any time I'm linked to any of the greats and even the greatest in Mike, it's an honor. It's a tribute to what I've been able to do with this game."
Top scoring leaders during the NBA Playoffs:
1. LeBron James, 5,989
2. Michael Jordan, 5,987
3. Kareem Abdul-Jabbar, 5,762
4. Kobe Bryant, 5,640
5. Shaquille O'Neal, 5,250
6. Tim Duncan, 5,172
7. Karl Malone, 4,761
8. Jerry West, 4,457
9. Tony Parker, 4,012
10. Larry Bird, 3,897