Take a Tour Through James Lavelle's Treasure Chest of OG Supreme and BAPE
The artist walks us through his neverending collection of the holiest of holy grail products.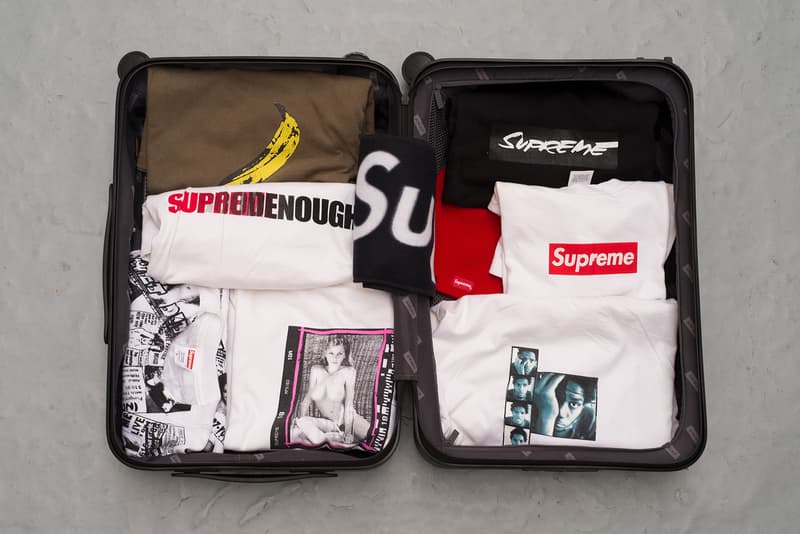 James Lavelle is an OG. This much is obvious. But just how much of an OG is evident when you're trawling through his clothing collection of the most grail-worthy pieces we've seen. Tucked away in a spare room in his North London abode is a collection of the rarest BAPE and Supreme you've ever seen, including that Sopranos-inspired Supreme T-shirt which is selling for $4,500 on Grailed.
The Mo' Wax founder was responsible for several seminal musical moments, but was also far ahead of its time when it came to the cross-pollination of music, fashion and art. After all, it was Lavelle who arranged KAWS first ever UK exhibition, which took place in Elms Lester Painting Rooms, and it was him who made collaborations with Nike and Converse, as well as creating toys for Mo' Wax at a time when this was not a done thing.
We took the rarest of the BAPE and Supreme, including pieces from each brand's earliest days to the aforementioned Elms Lester Painting Rooms to shoot it in a location that's worthy of the pieces we had in our possession. Afterwards we spoke to Lavelle about his beginnings with Nigo, why he thinks James Jebbia is the smartest businessman in the world and much more.
How He First Met
NIGO
1 of 7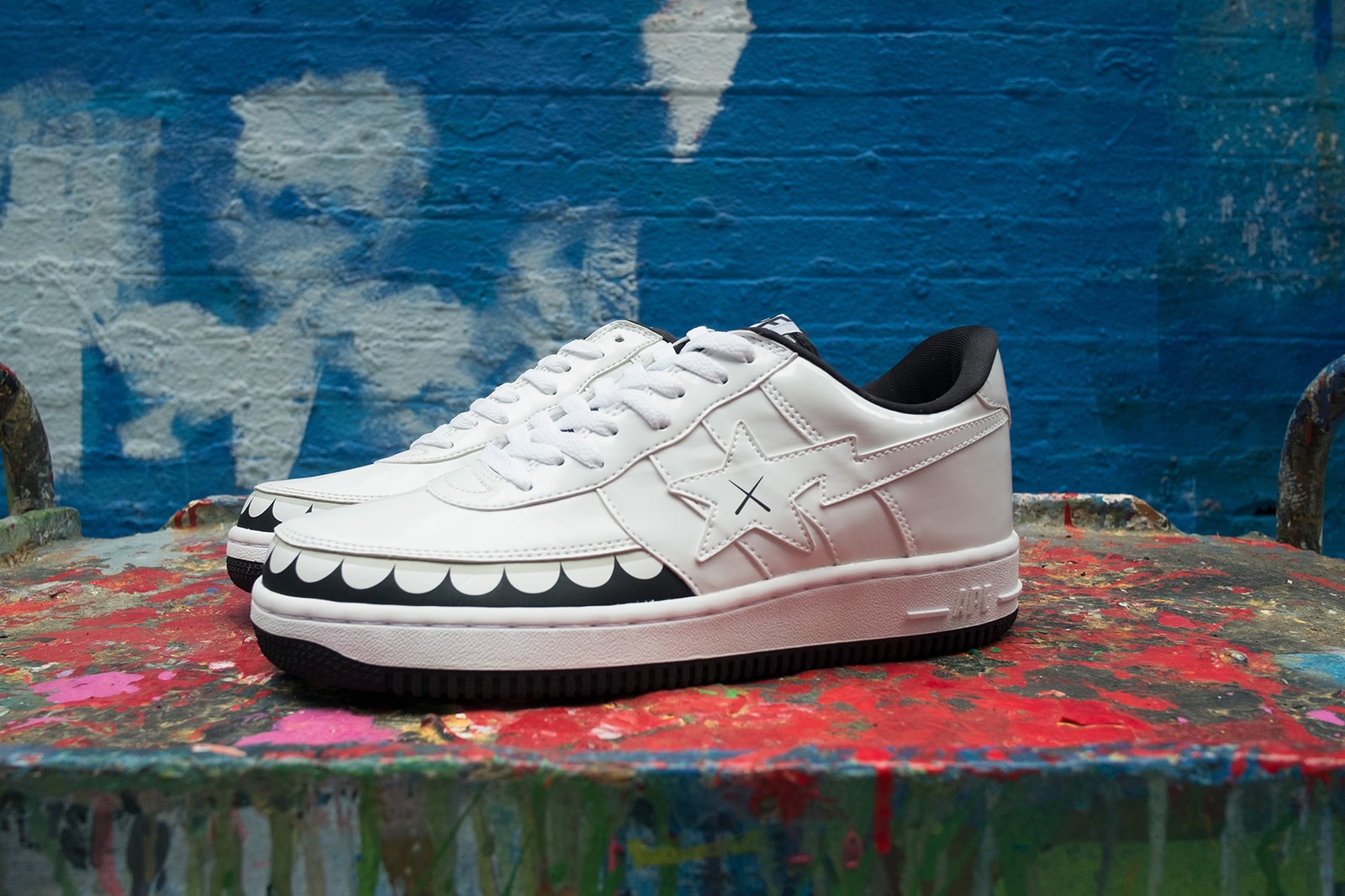 2 of 7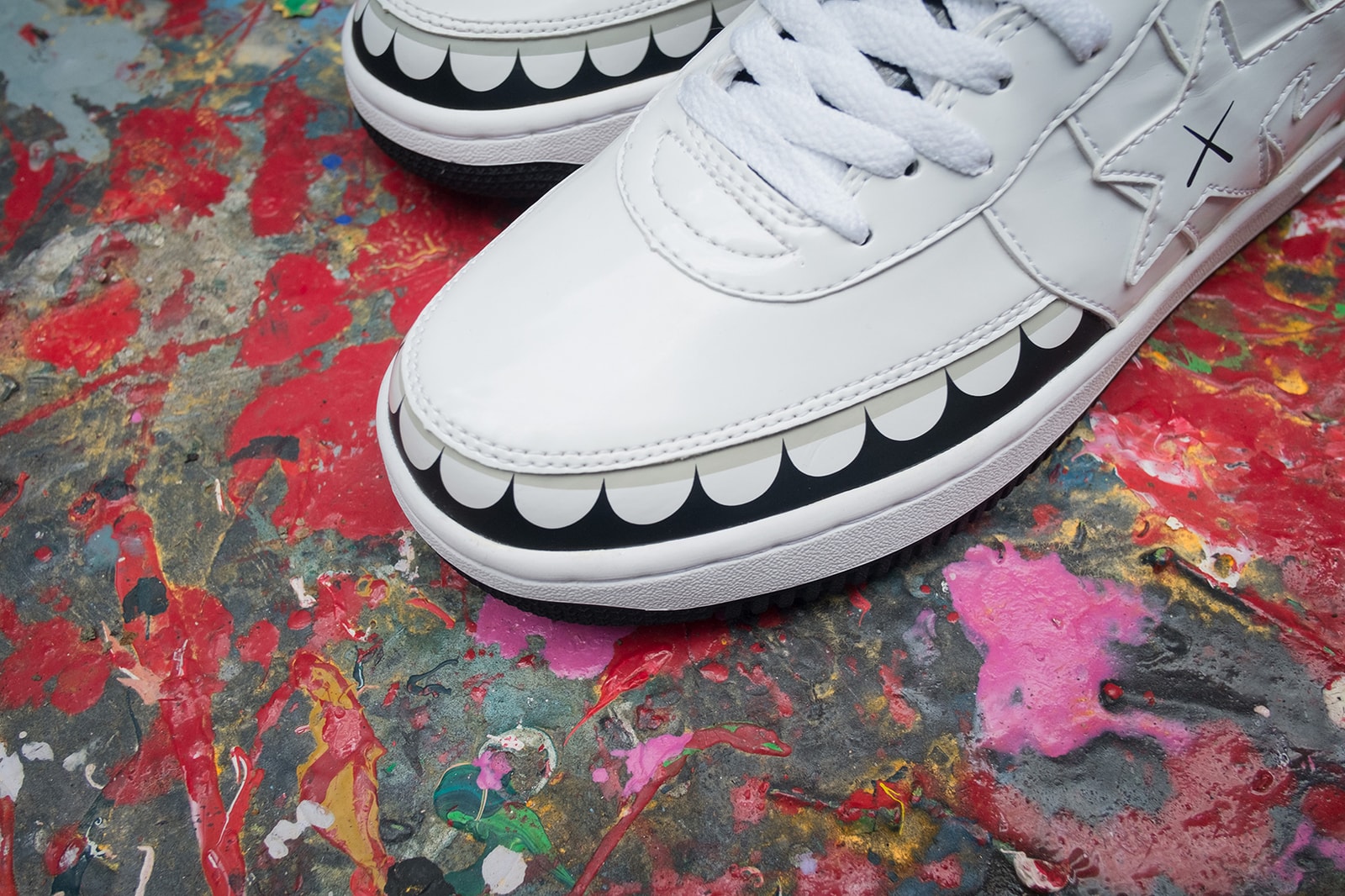 3 of 7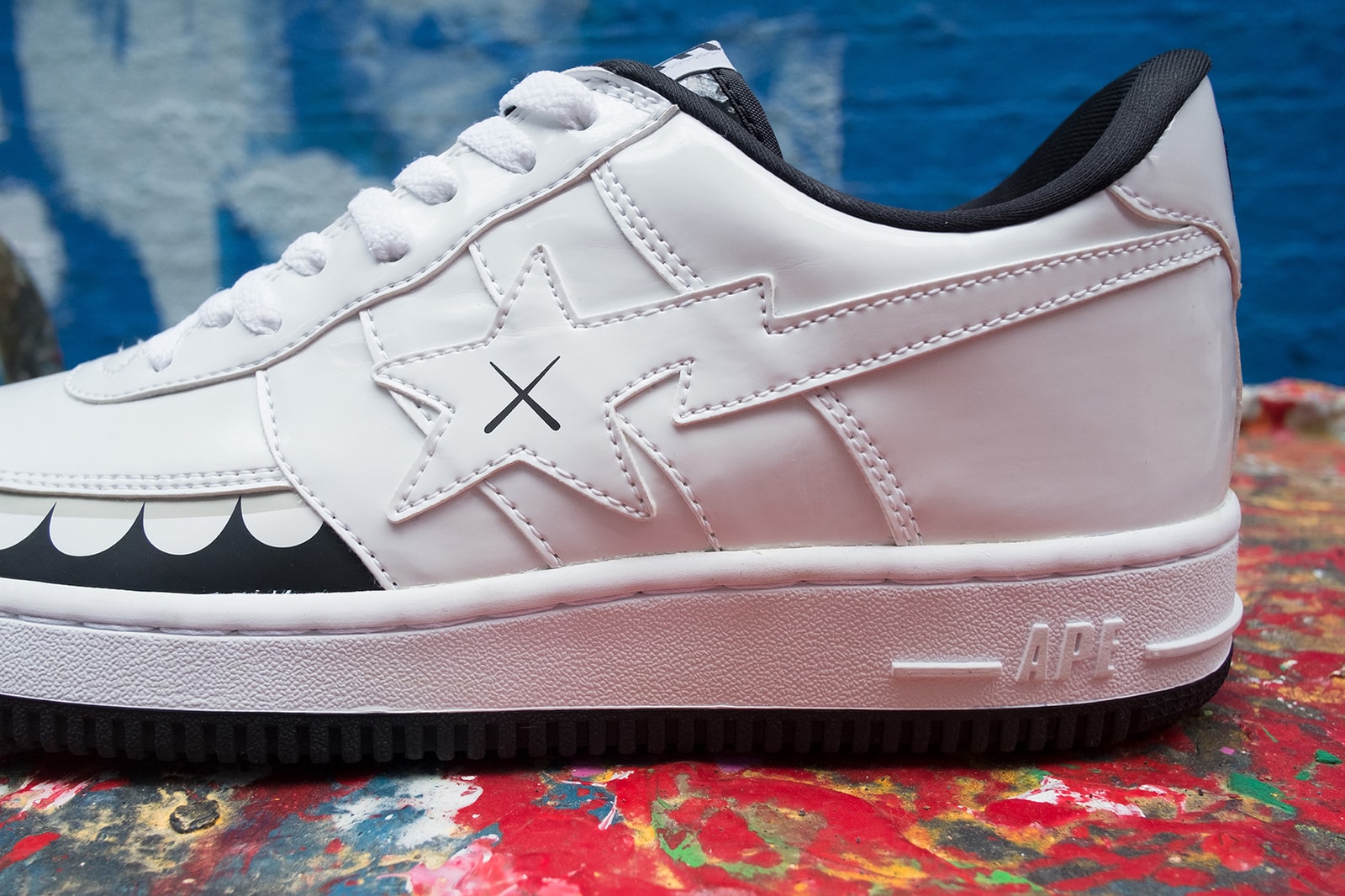 4 of 7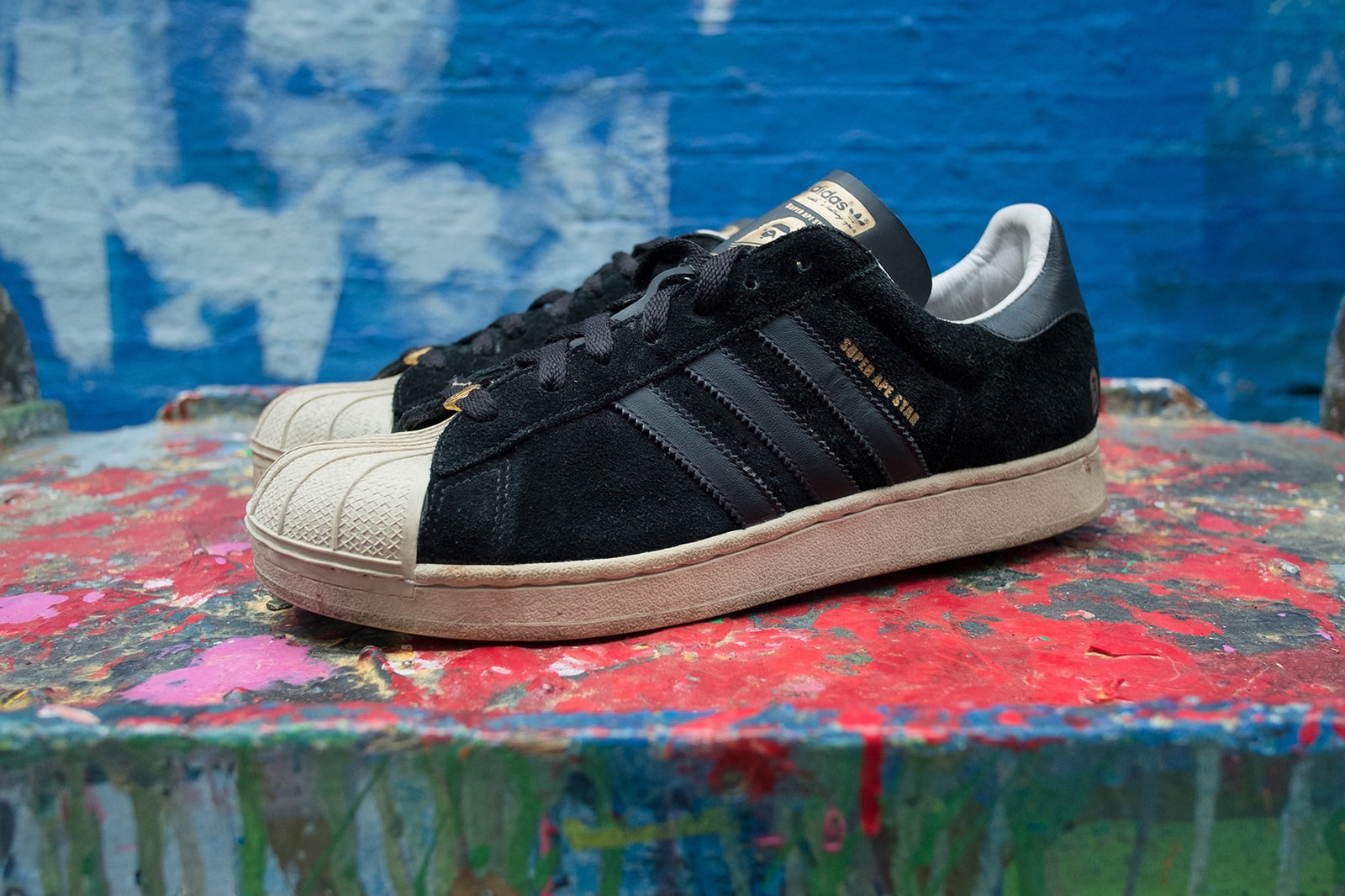 5 of 7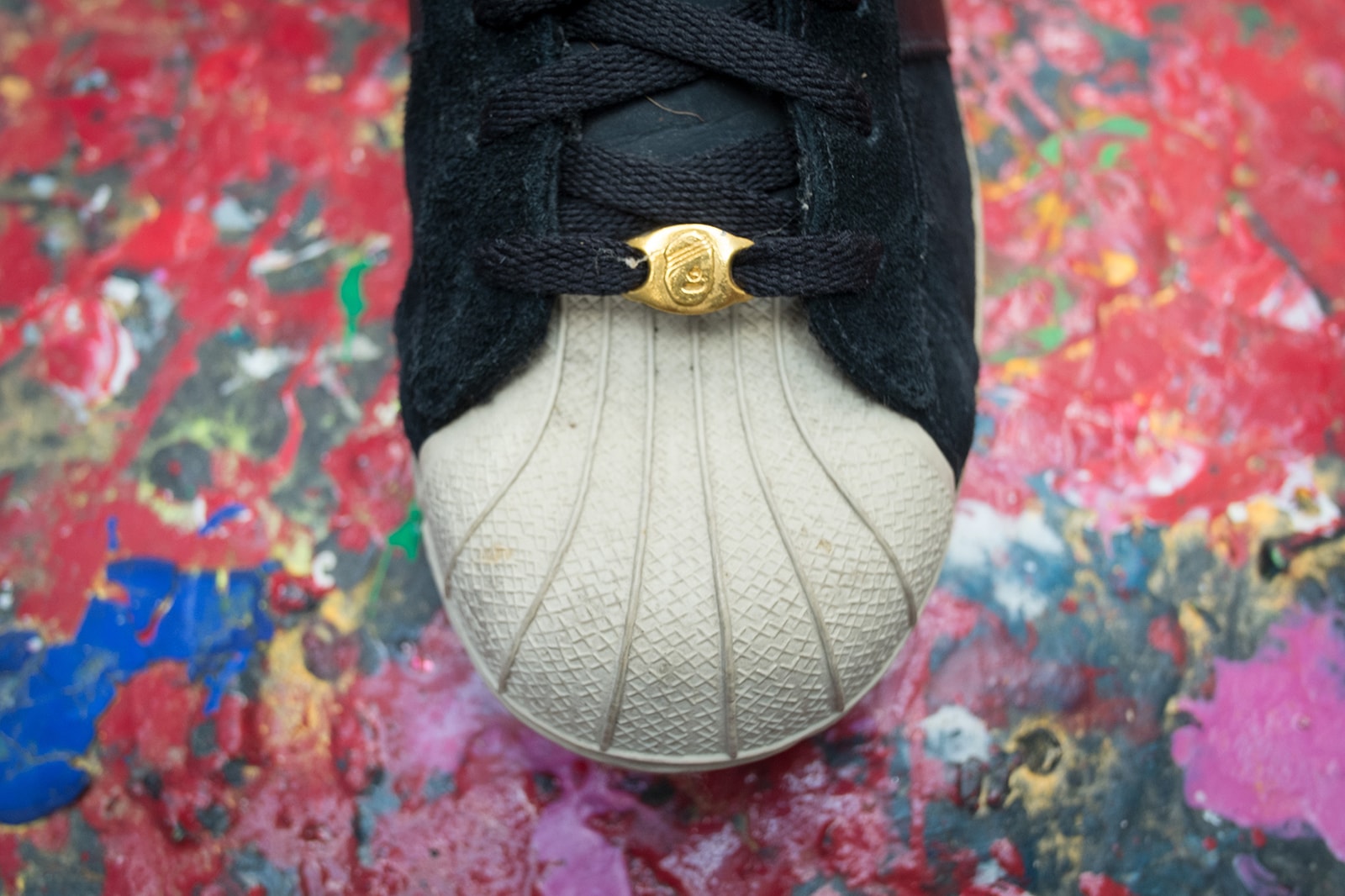 6 of 7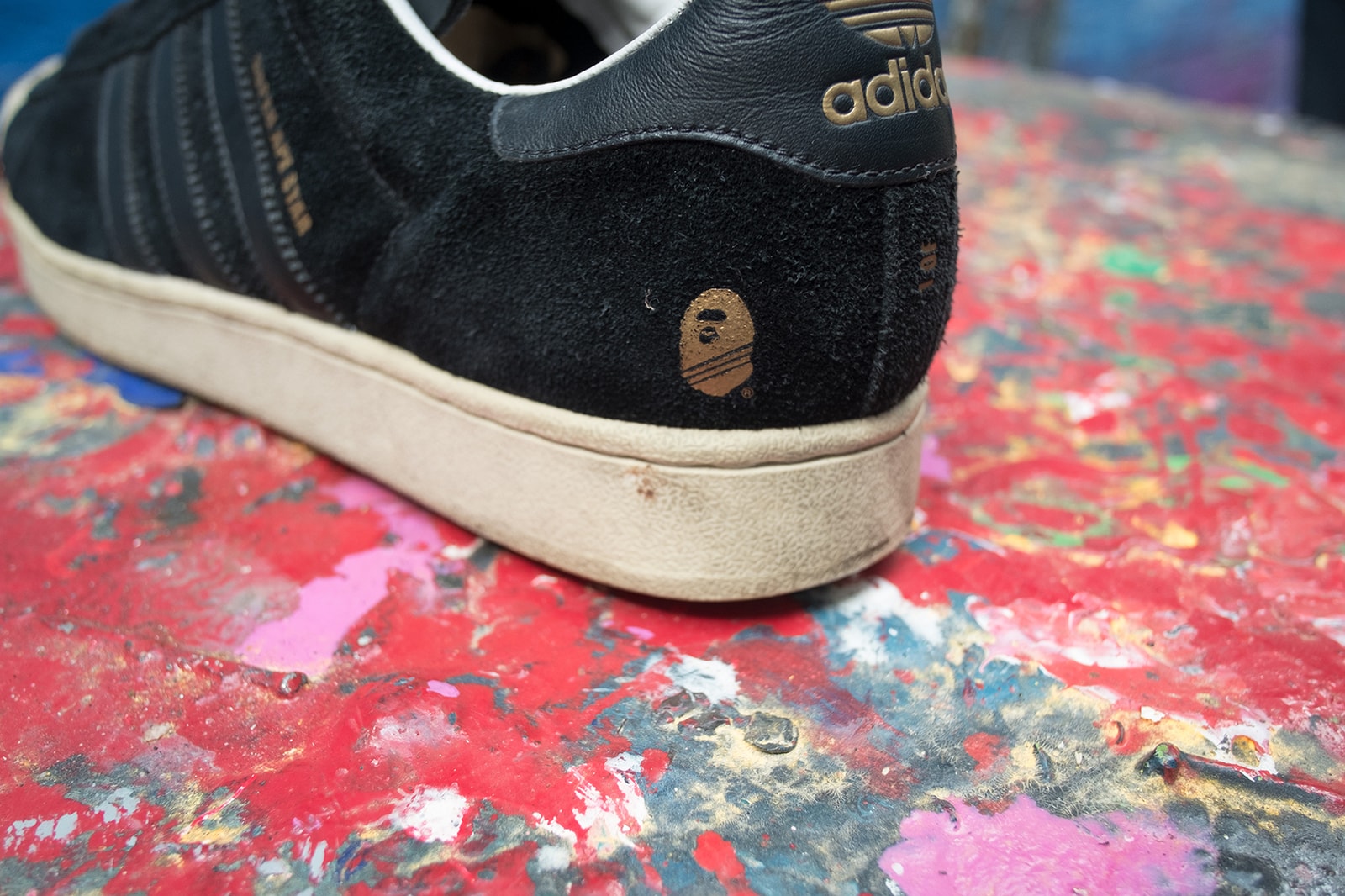 7 of 7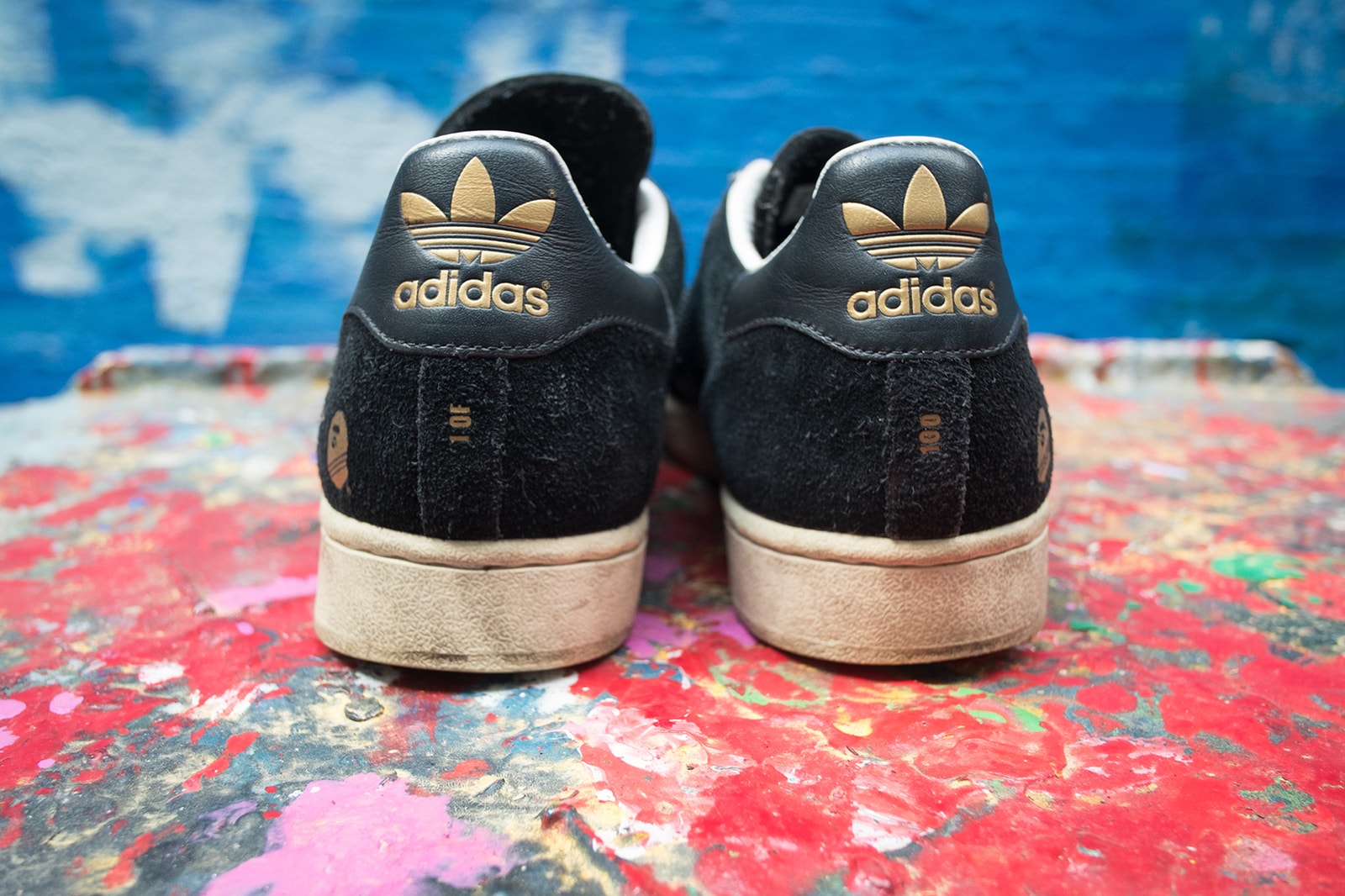 Talking to Lavelle about his beginnings with NIGO quickly turns into a who's who of streetwear. "I first met NIGO because I had a studio in London and Major Force were a part of that, along with Toshi and Kudo," he says. "So when anybody came from Japan from that world, whether it be Hiroshi or Nobu from Hysteric, they'd always pass through and say hello." He came into contact with another OG of streetwear by chance, "I was friends with Michael Kopelman because I'd been selling records to him since I was 14 and worked at Bluebird records." This job functioned as Lavelle's introduction into the streetwear world. "That's how I discovered Japanese clothing culture. I would go to their offices and he'd hook me up with Stüssy and Wild Bunch T-Shirts."
His first work with NIGO was a musical one, stating that he "first collaborated on a Nowhere four year anniversary box set and we did Mo' Wax mix CD." The first time Lavelle went to Japan, he had to meet NIGO in Harajuku. "I remember I had to go Wendy's, he picked me up from there and we went to their offices when they first started." At the time it was a much smaller operation "The office was literally about the size of a regular sized living room, there was a screen print machine in the corner and they were just screen printing T-shirts in the room."
The Bond With
NIGO
1 of 12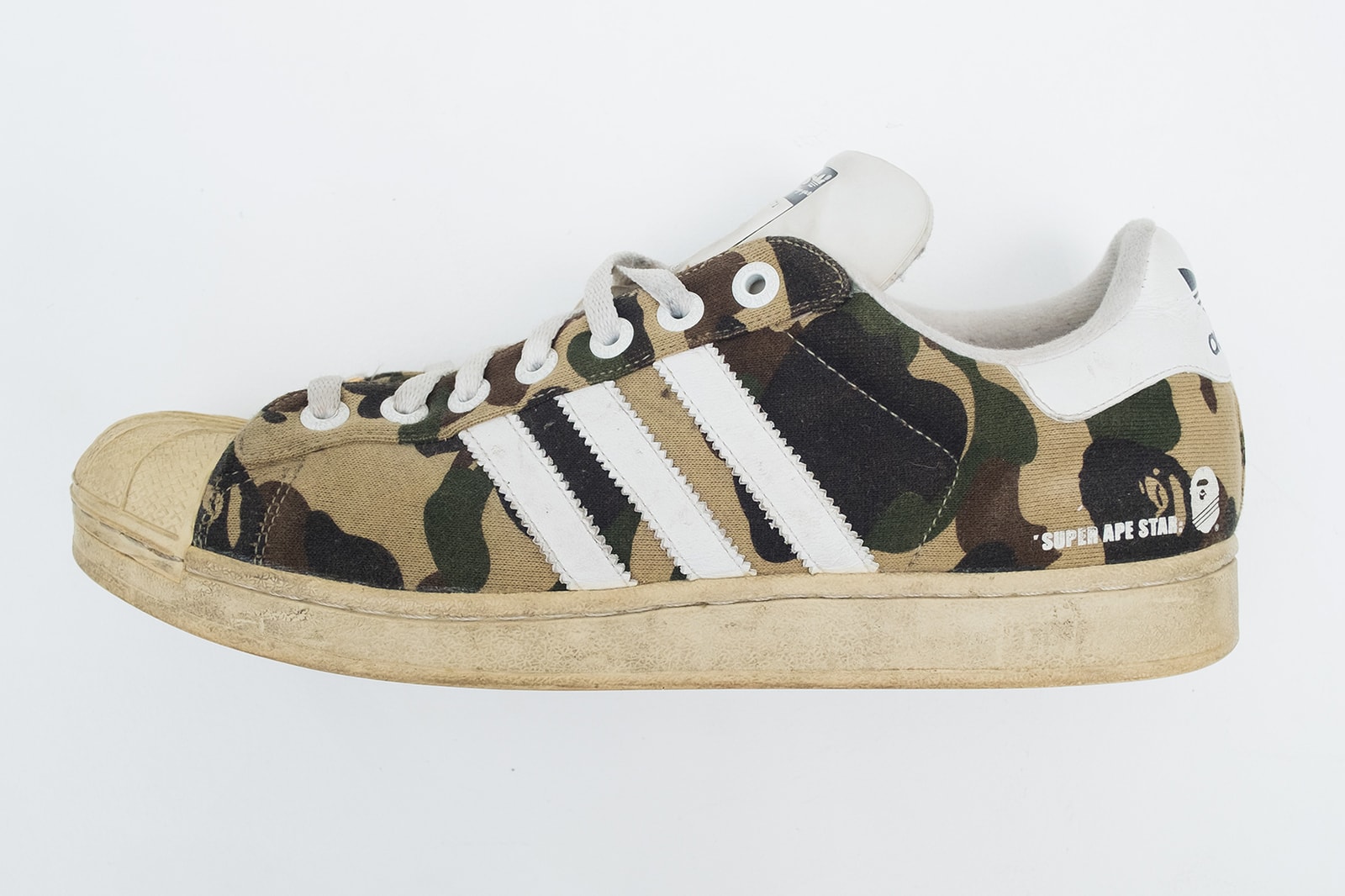 2 of 12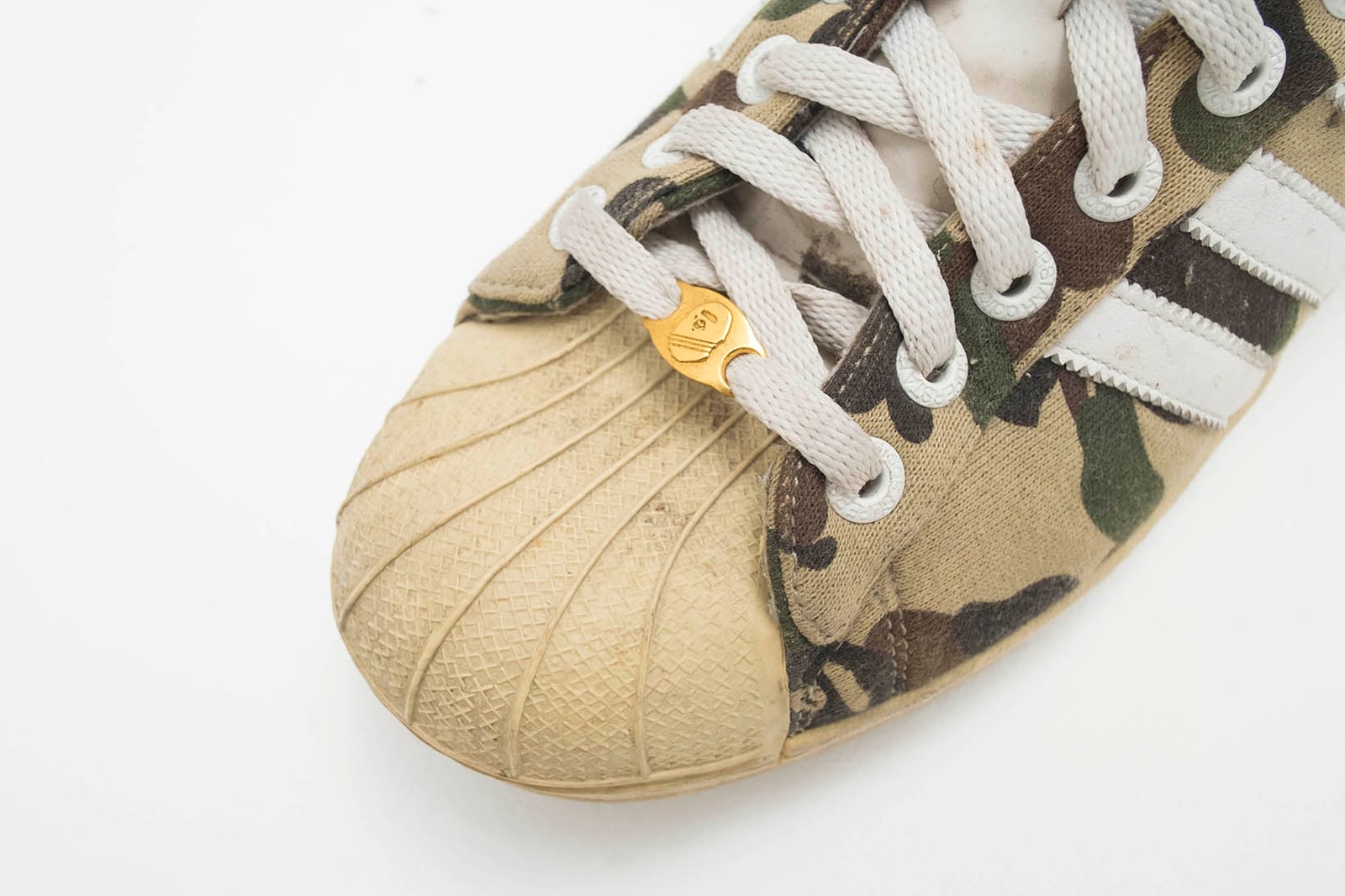 3 of 12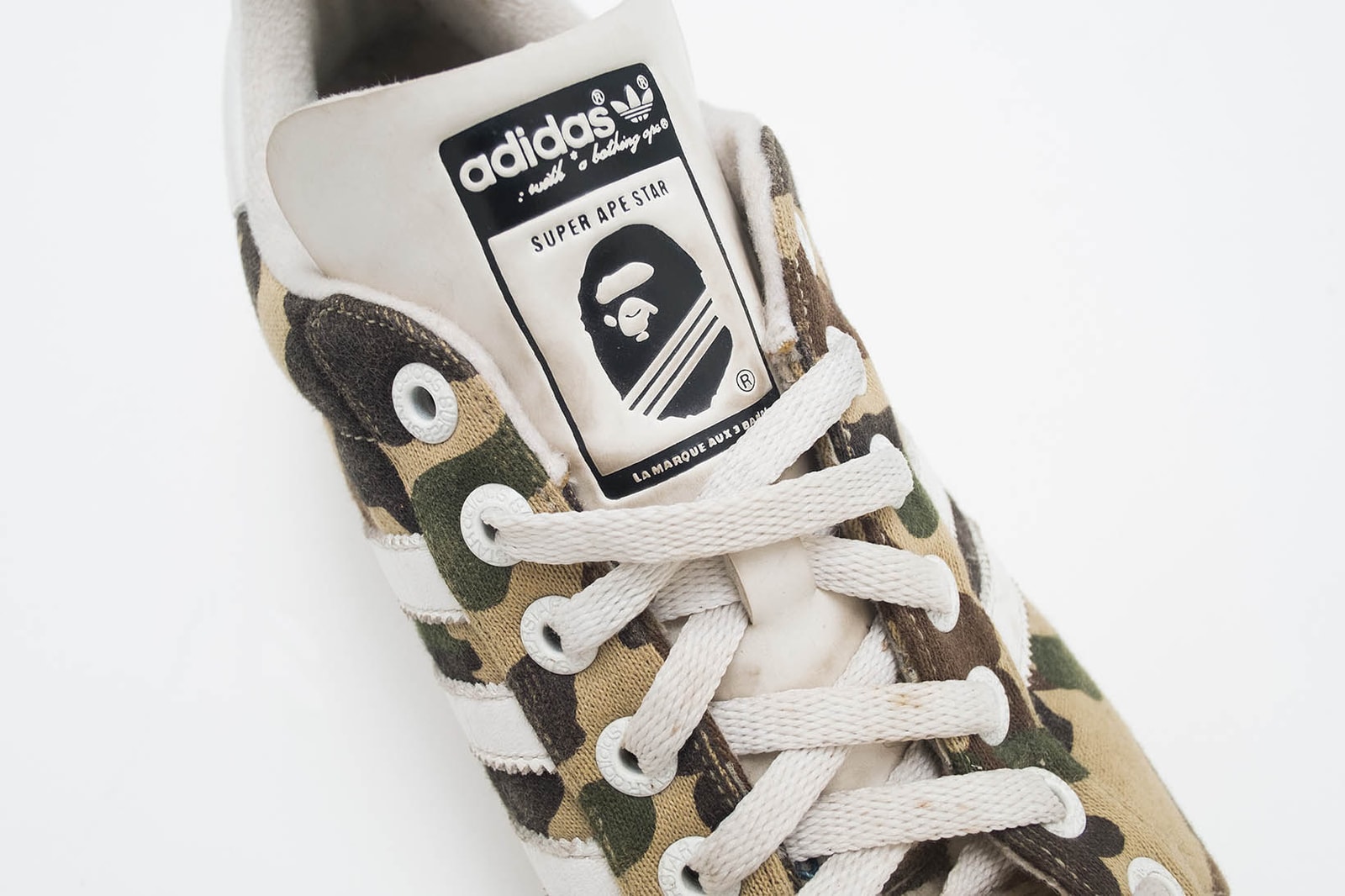 4 of 12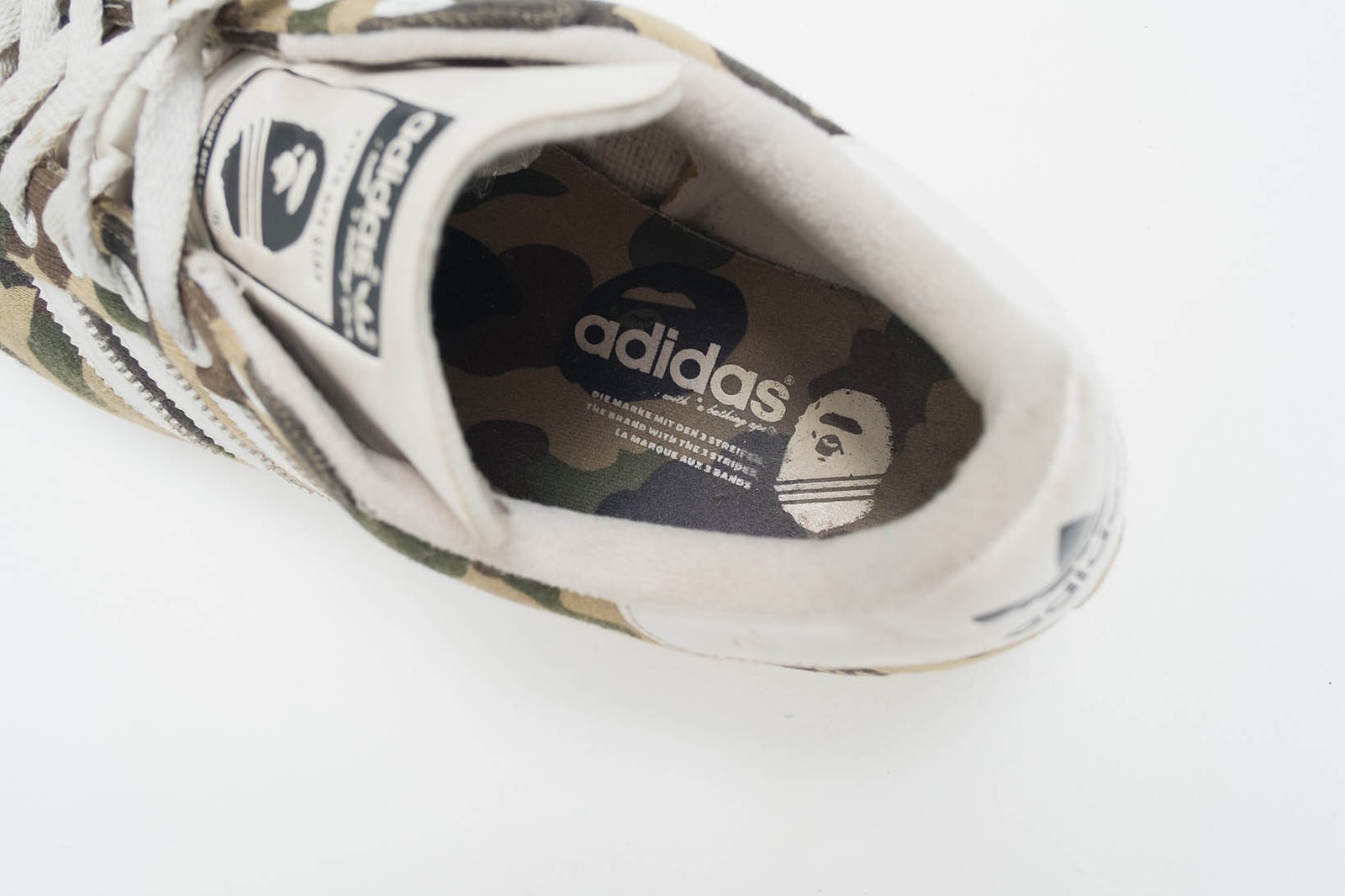 5 of 12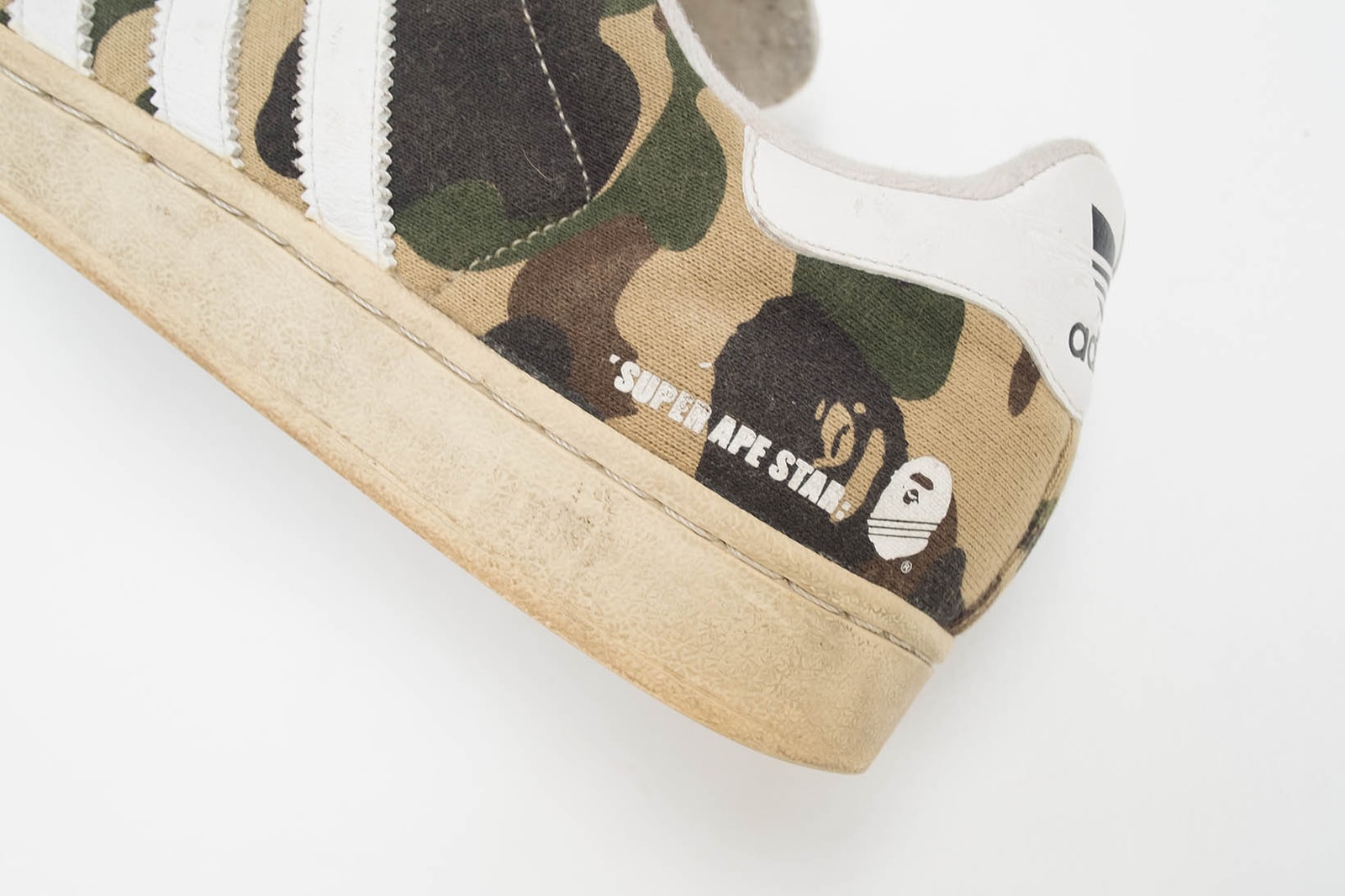 6 of 12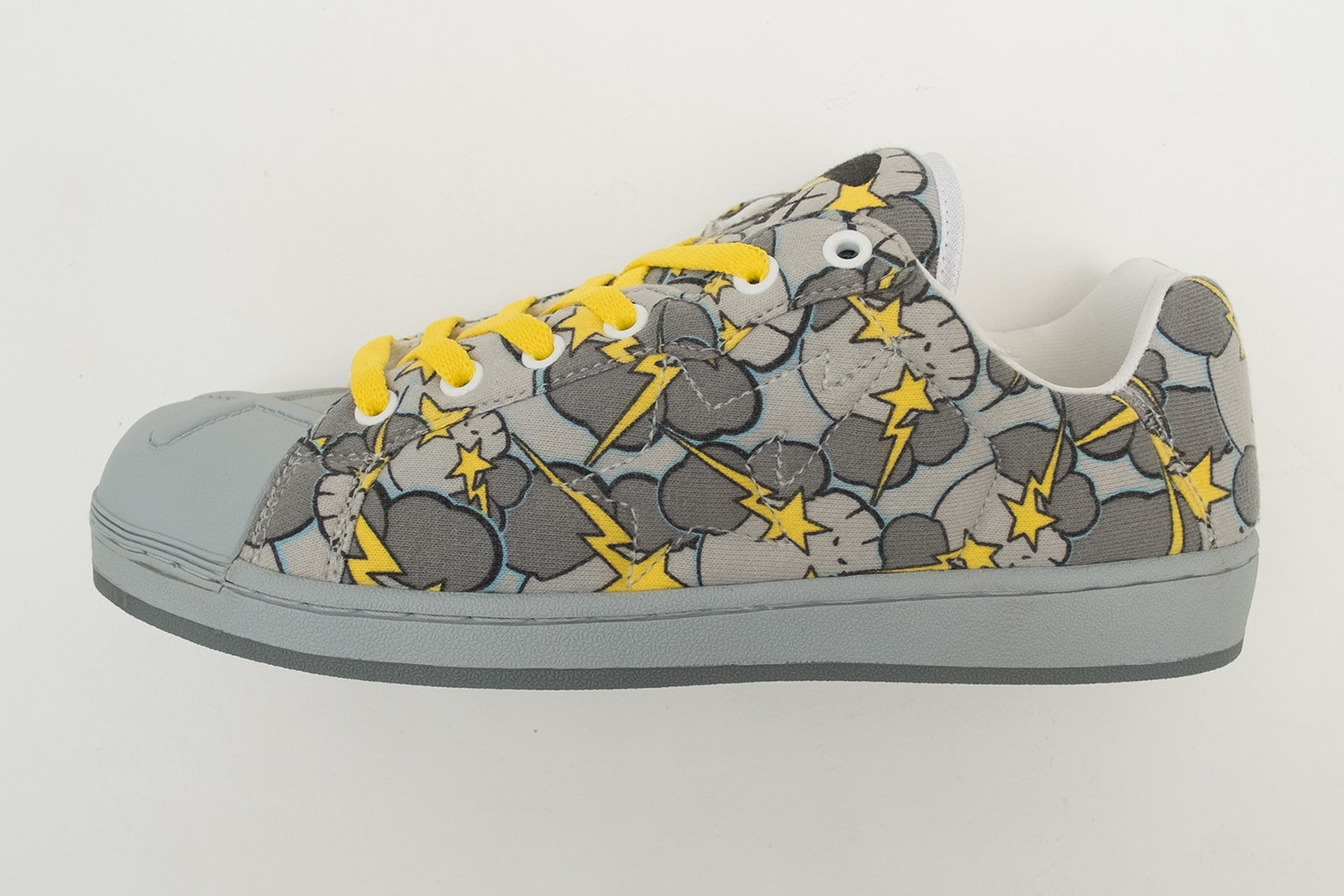 7 of 12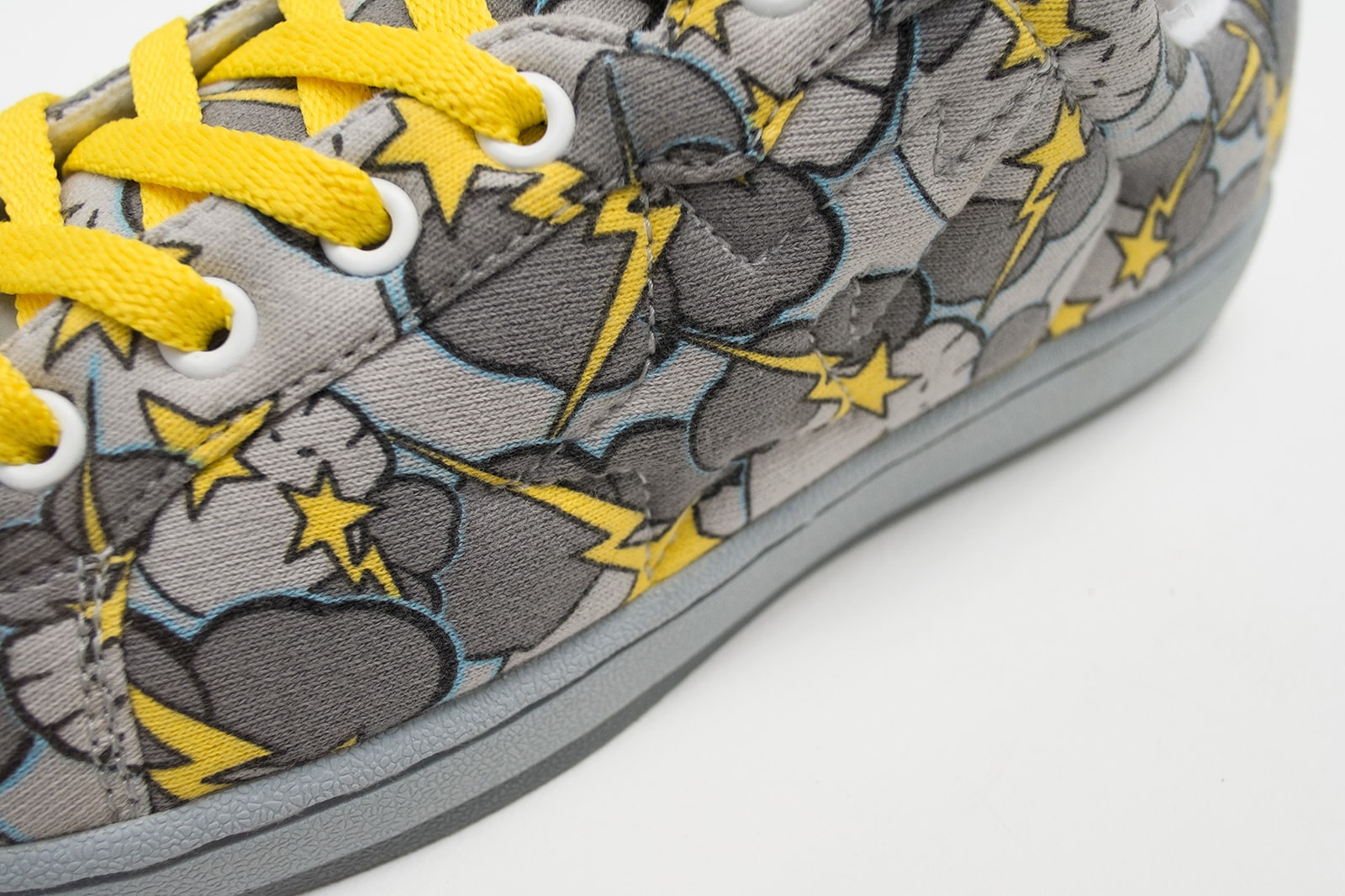 8 of 12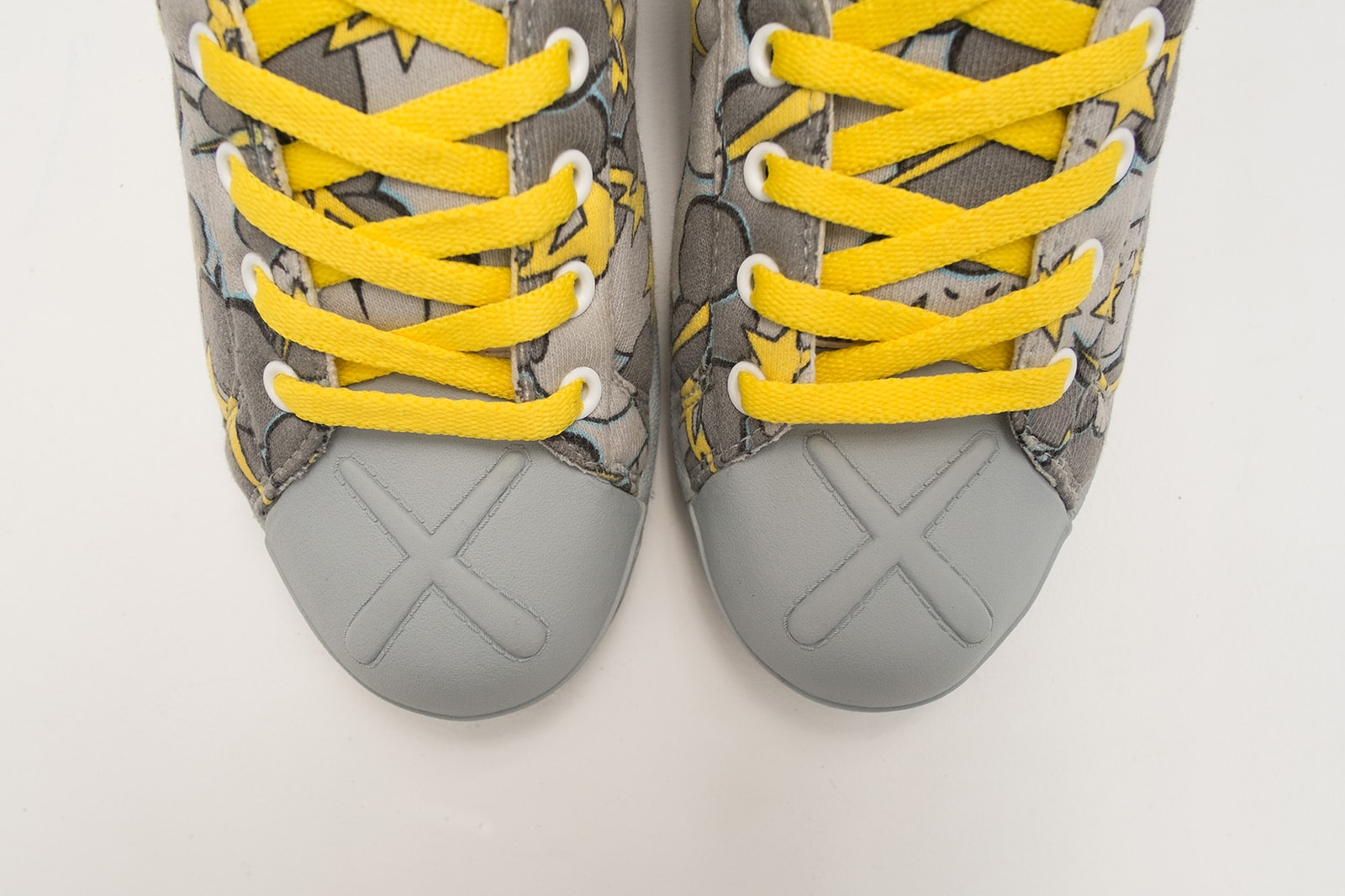 9 of 12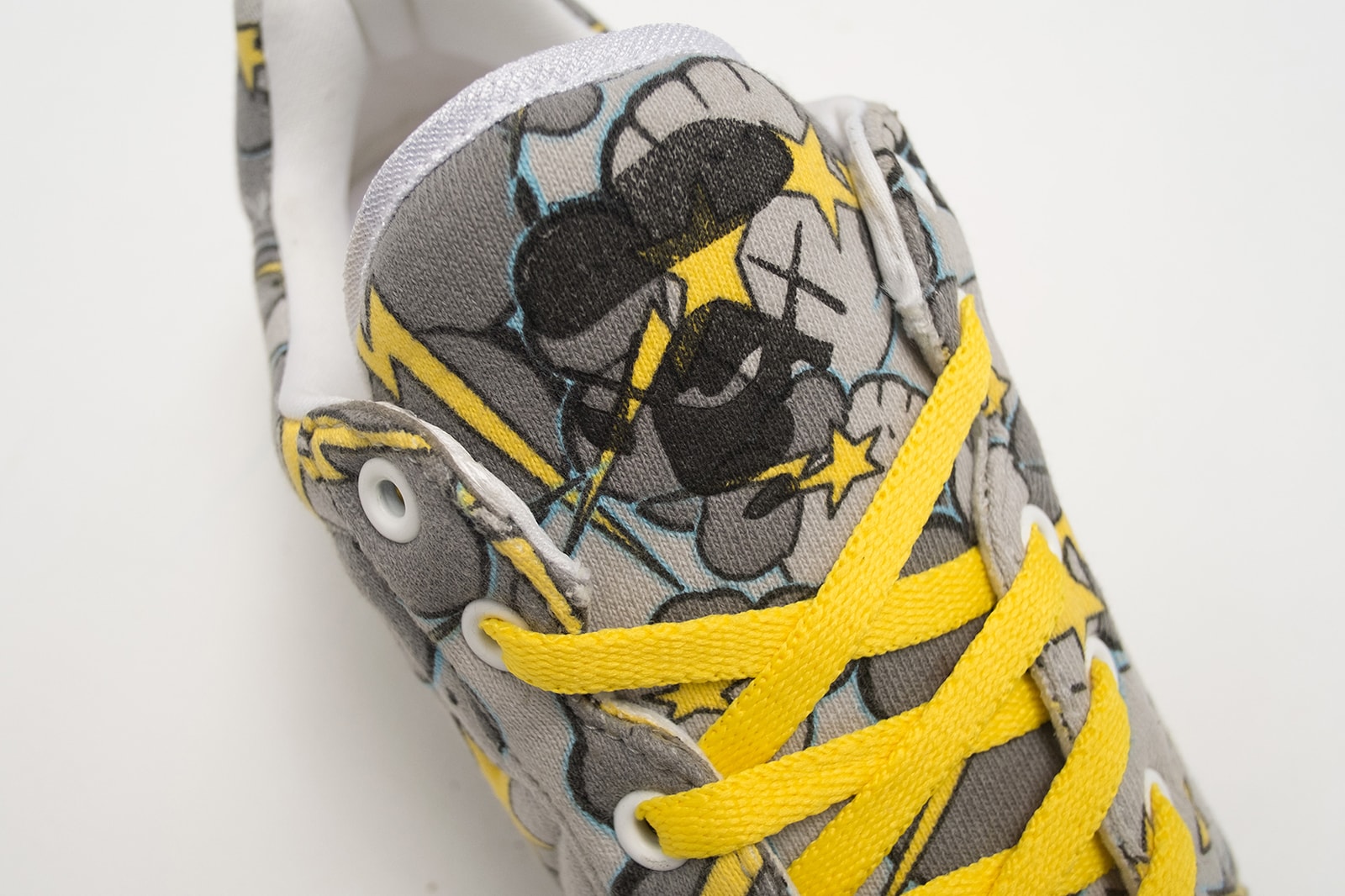 10 of 12
11 of 12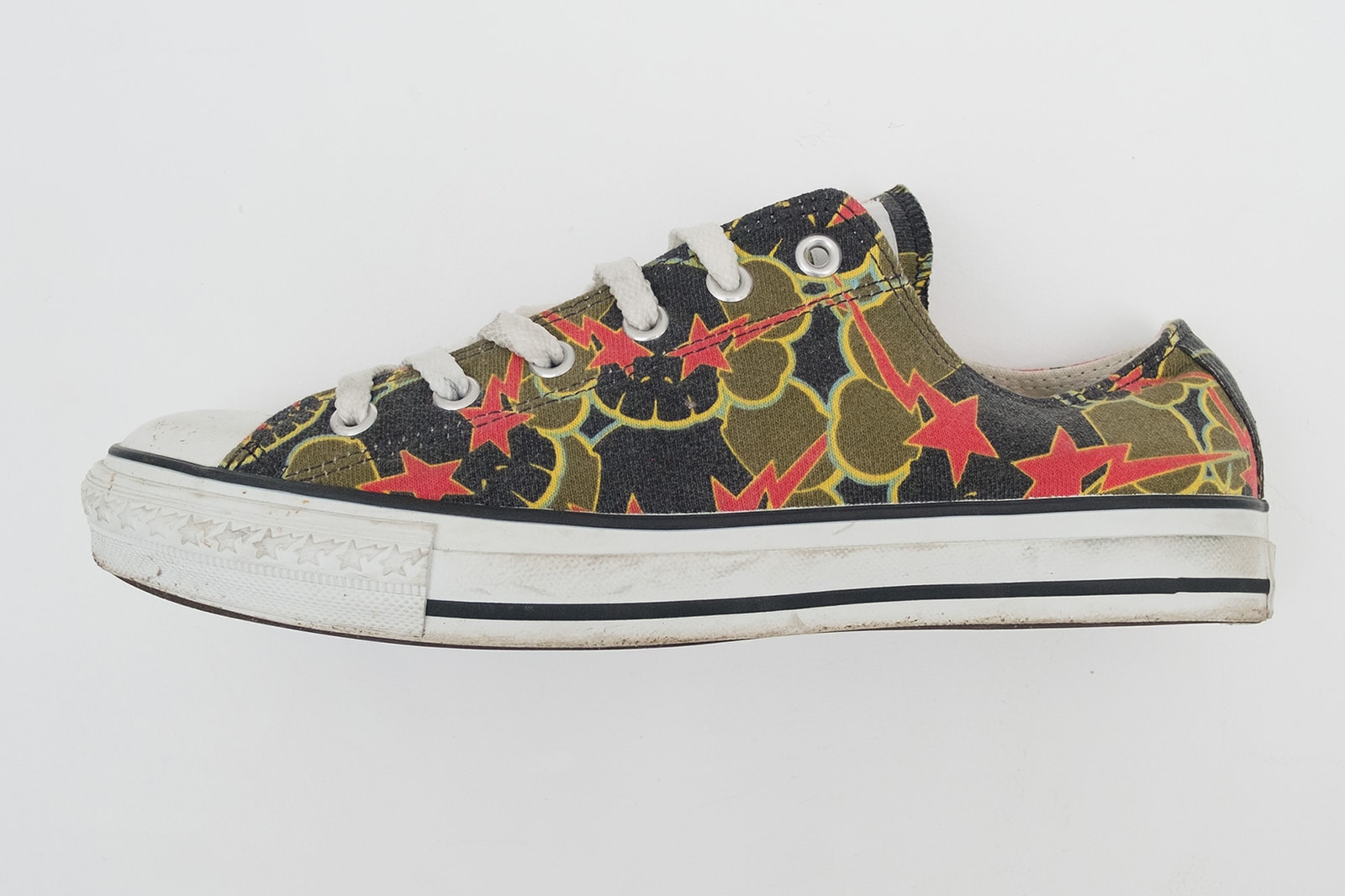 12 of 12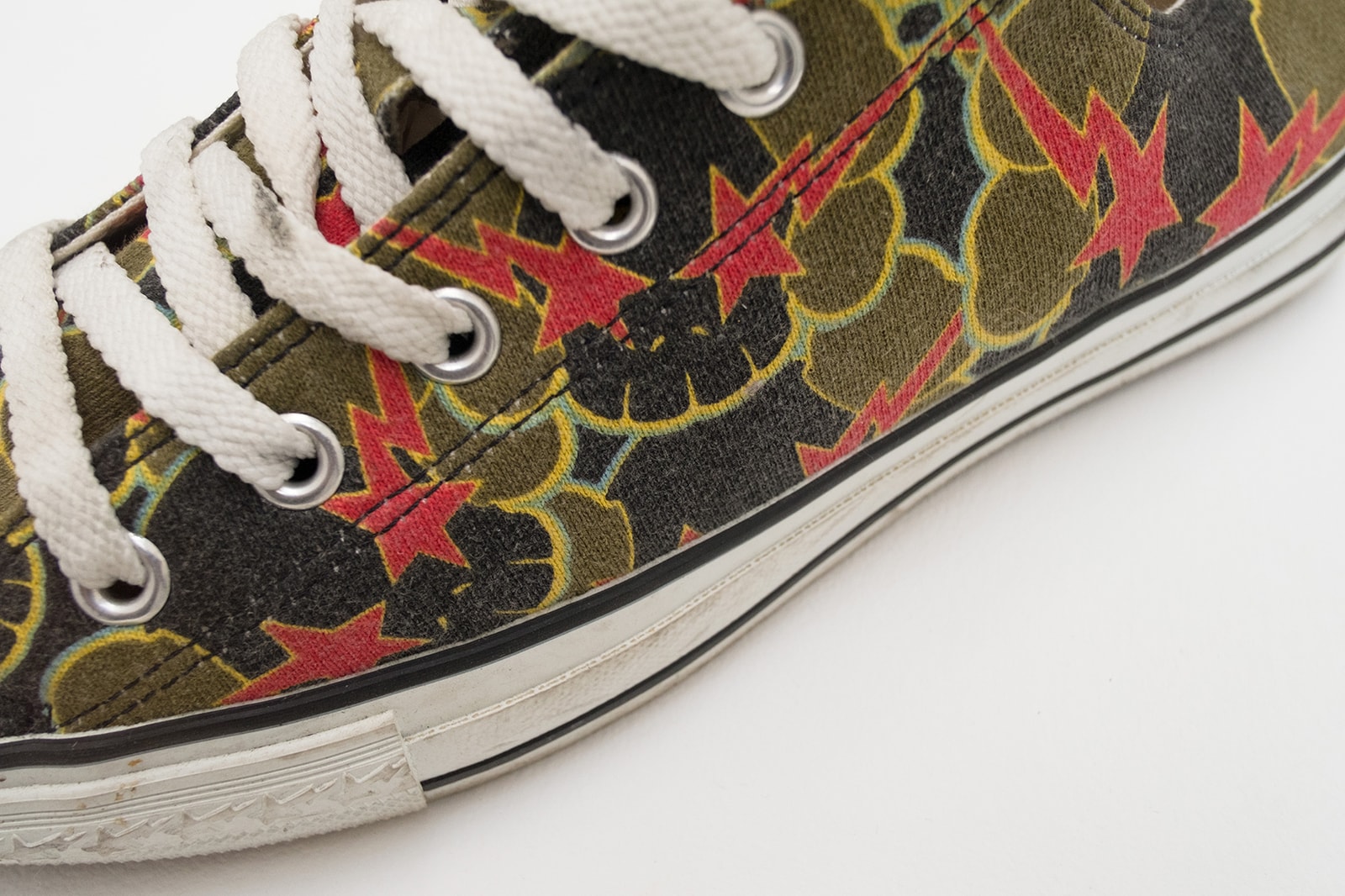 NIGO and James Lavelle became friends because of mutual interests and mutual places on the streetwear hierarchy. "If you imagine the hierarchy of the streetwear thing then, Hiroshi and Michael are OG and then it would be me and NIGO, so we kinda identified with each other a lot. NIGO means number two because Hiroshi's number one."
And it helped that the two had similar interests. "We were just similar age, very into toy collecting, really into Star Wars, really into contemporary modern art, especially street art and clothes. So we just started to build a relationship," says Lavelle. "We just used to go around Tokyo buying records, sneakers and toys. He'd come to London and we'd hang out, I'd take him poster shopping. I got him all the original Planet of the Apes posters from all the real poster galleries."
At the time Lavelle was a frequent visitor to Japan, "I was going to Japan about six times a year because I had Mo' Wax Japan, I also was resident at a club there, so we just spent a lot of time hanging out and through that I met that whole era of streetwear people from Japan." He goes on to explain how he met a pre-NEIGHBORHOOD Shinsuke Takizawa, along with "the BOUNTY HUNTER guys, Sokaru, Oka at Medicom as well as Yopi and the Hectic guys. I met them all just as they had set up their companies."
BAPE's

Early Days

1 of 3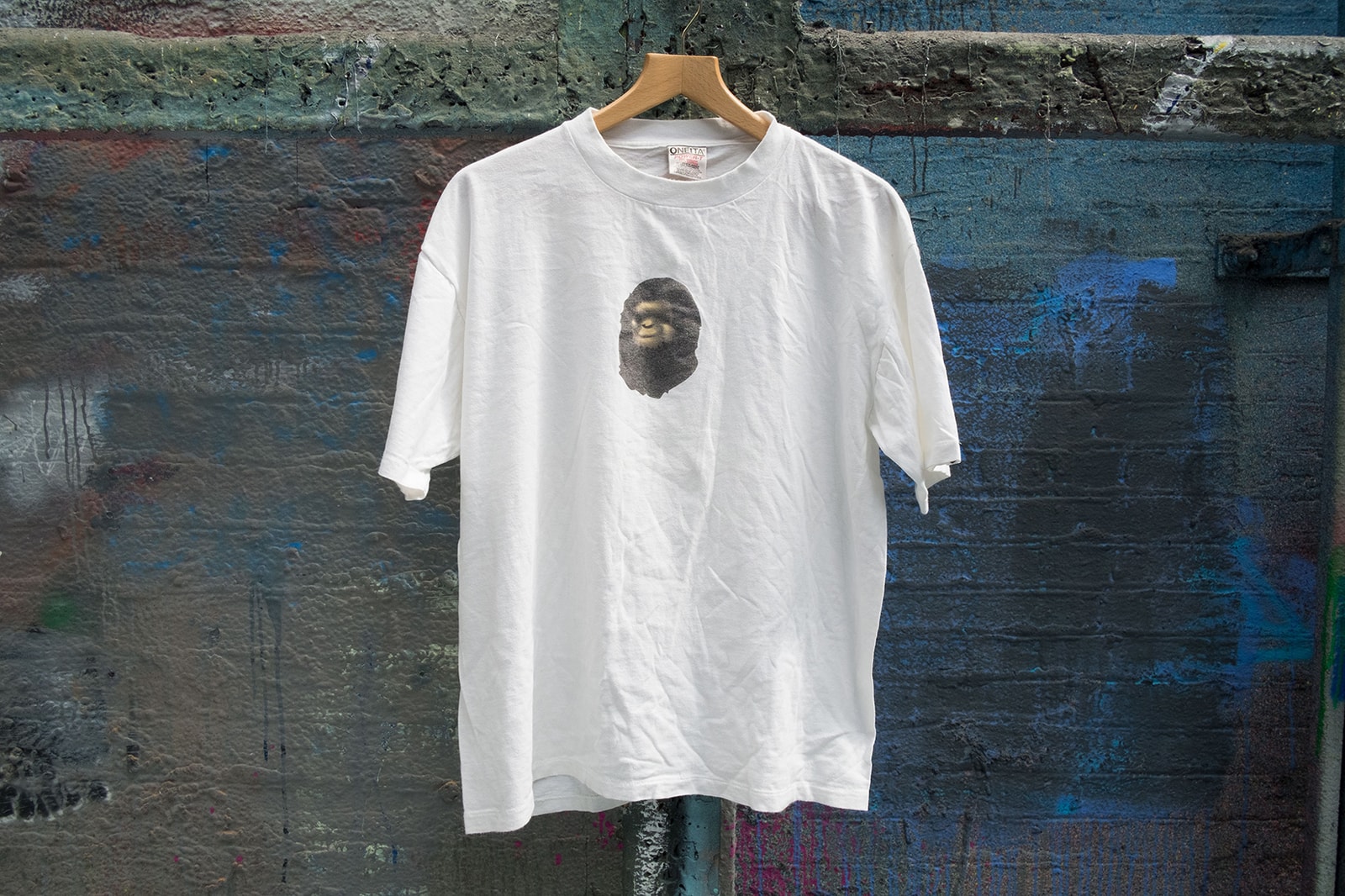 2 of 3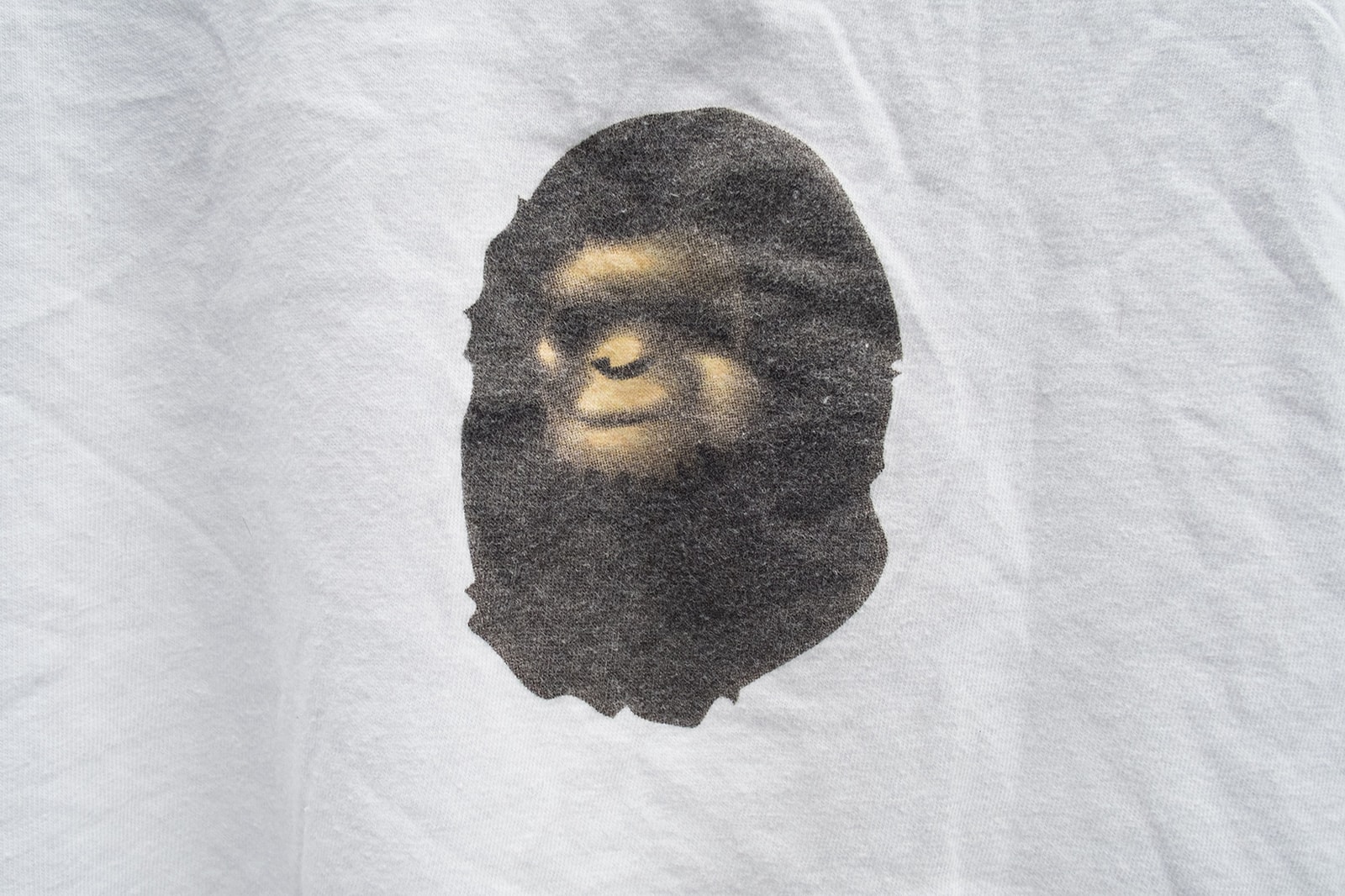 3 of 3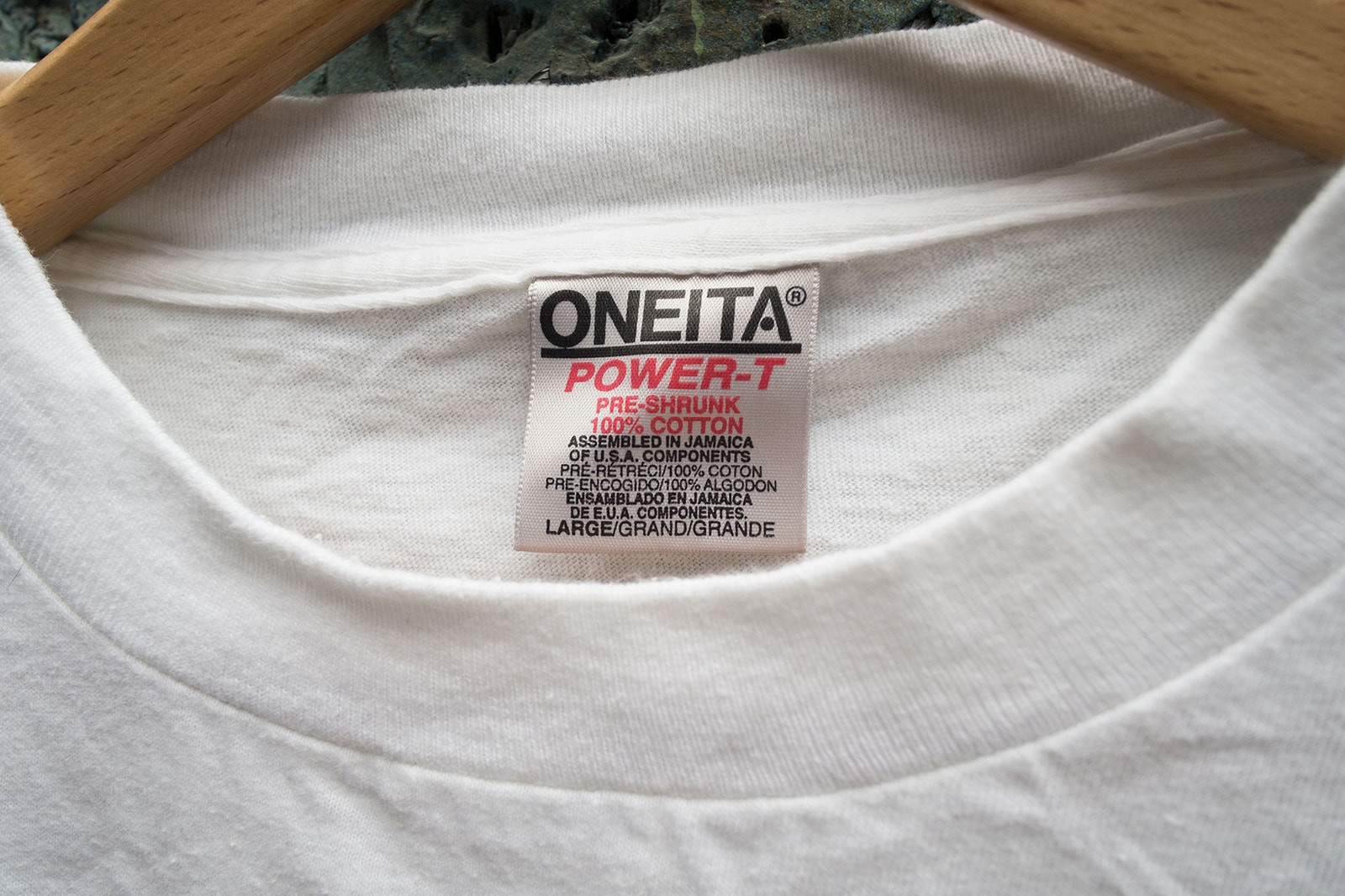 While James Lavelle has a veritable treasure trove of BAPE goods, what really caught our eye was this T-shirt, which was so old, it was printed on a made in Jamaica Oneita T-shirt. Lavelle talked us through this tee. "This is when they started getting more interesting with the design of the logo. Originally it was a pretty basic logo and this is when Monkey came in and he started doing stuff. But this is pre-Bathing Ape having their own labels. At that time, just printing something on a tee was mental."
Streetwear

in the Pre-Internet Era

While talking us through some that early BAPE T-shirt, he shed some light on how BAPE used to distribute its clothes. "You've gotta remember that back then there was no internet – nobody could get this stuff. It was only me, Michael, the Beastie Boys and Futura that had it. That was the only way to get it." Lavelle ended up being a seeder, in a sense, giving the brand to popular personalities that NIGO was a fan of. "I introduced pretty much everybody in the UK to it, from Robbie Williams to Ian Brown to Noel Gallagher to Fraser to everybody. Basically NIGO would send me a collection and then he would get me to distribute it to people that he thought was appropriate and I'd contact them and hook them up."

1 of 3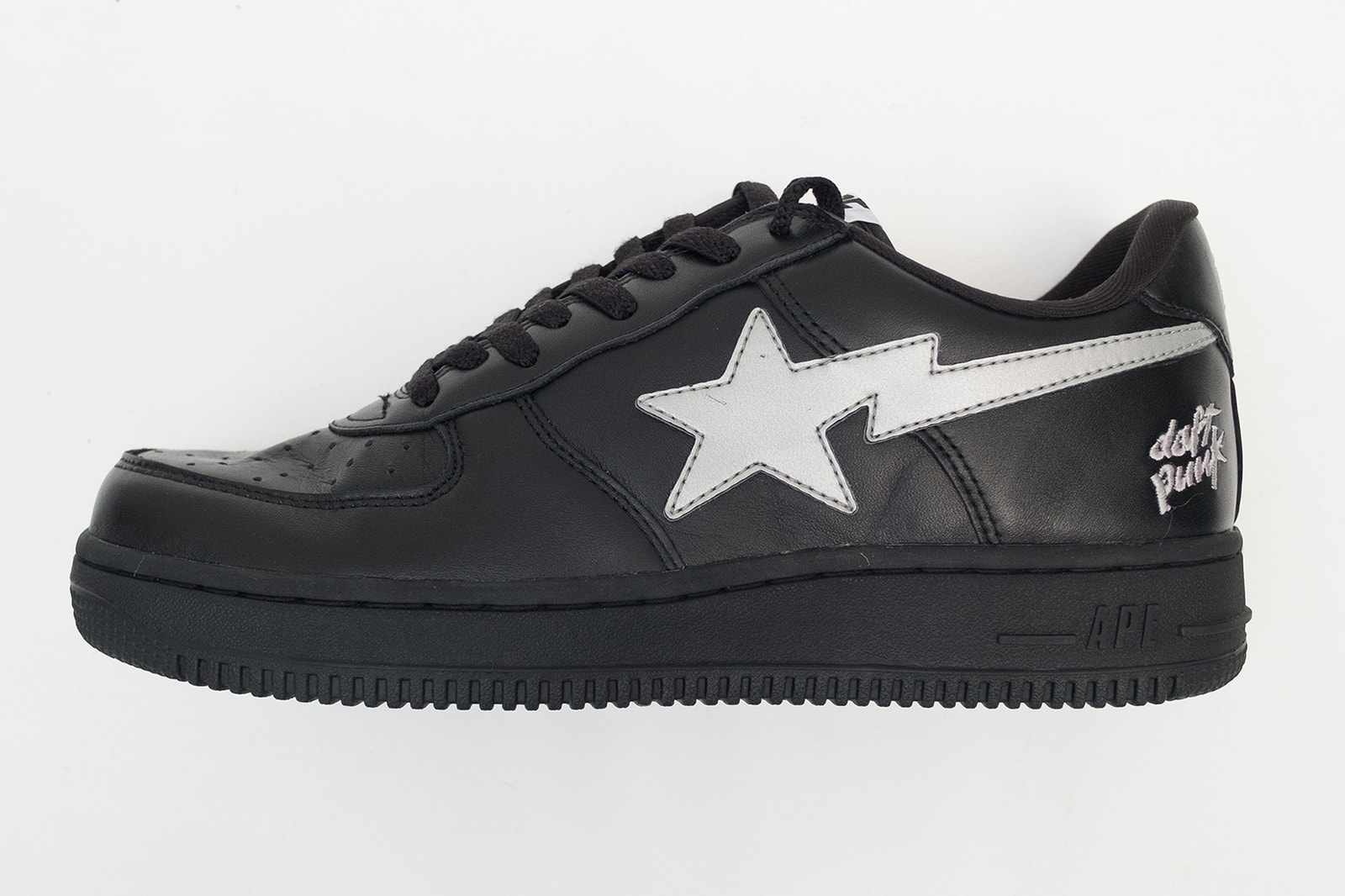 2 of 3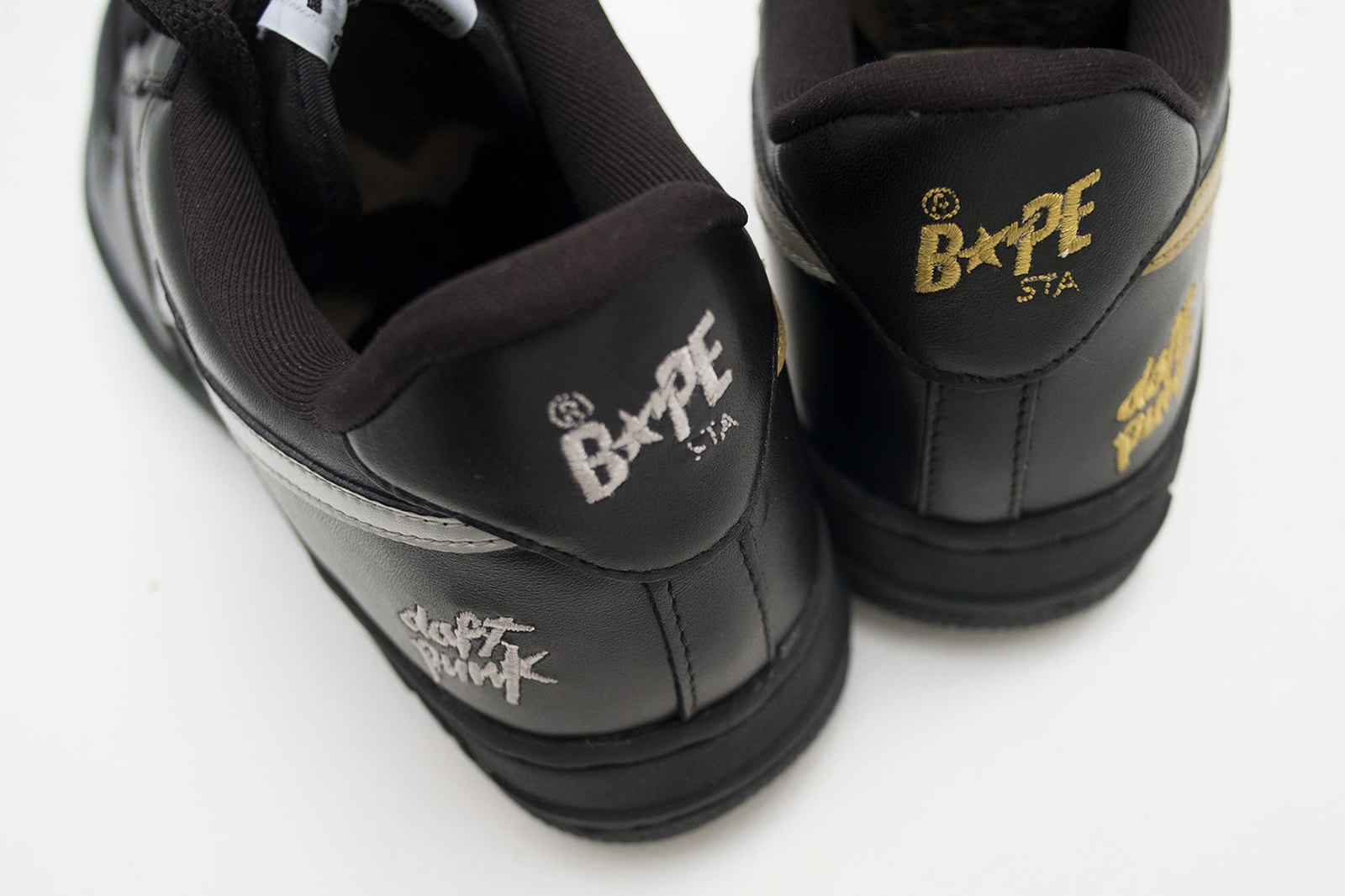 3 of 3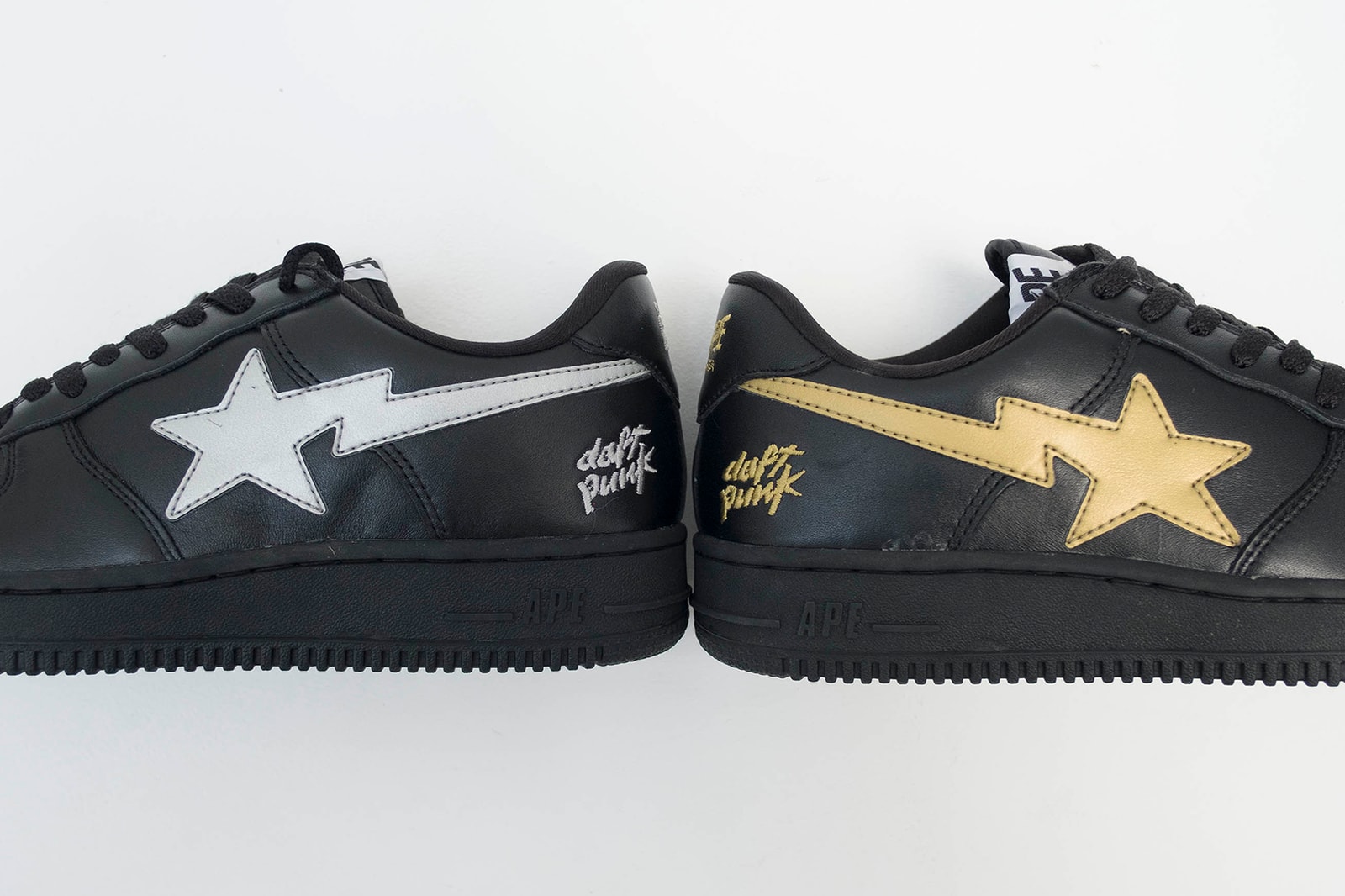 Lavelle went on to explain how NIGO has different seeders for each city. "LA was the Beastie Boys, NY was Futura and Stash, London was me and Michael, Tokyo was NIGO for me and lots of other people. Also for NY it was Supreme and Gio [Estevez] and James [Jebbia]. It was a pre-internet connection between music and street culture."
BAPE

Was More Than a Brand

1 of 7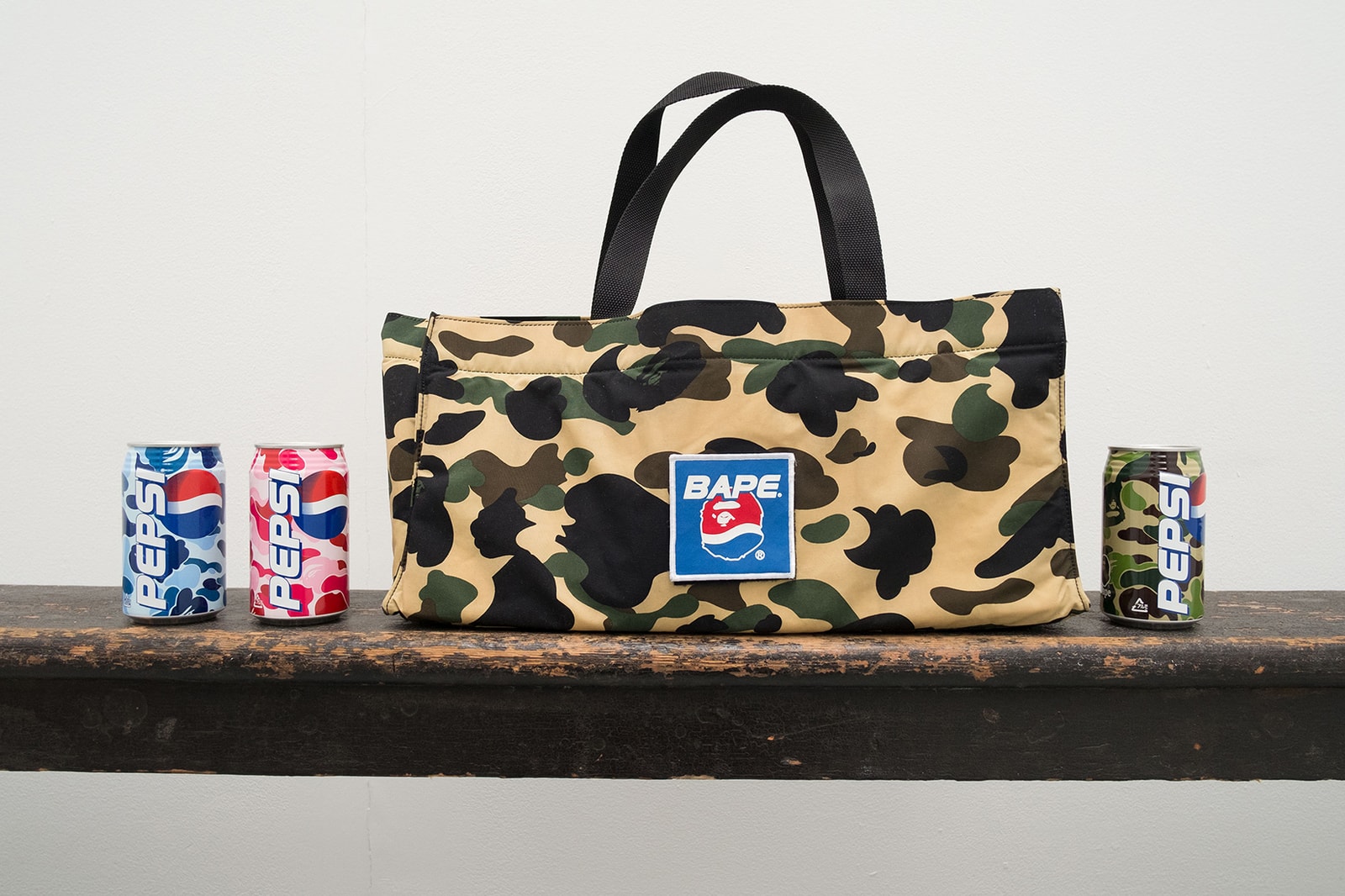 2 of 7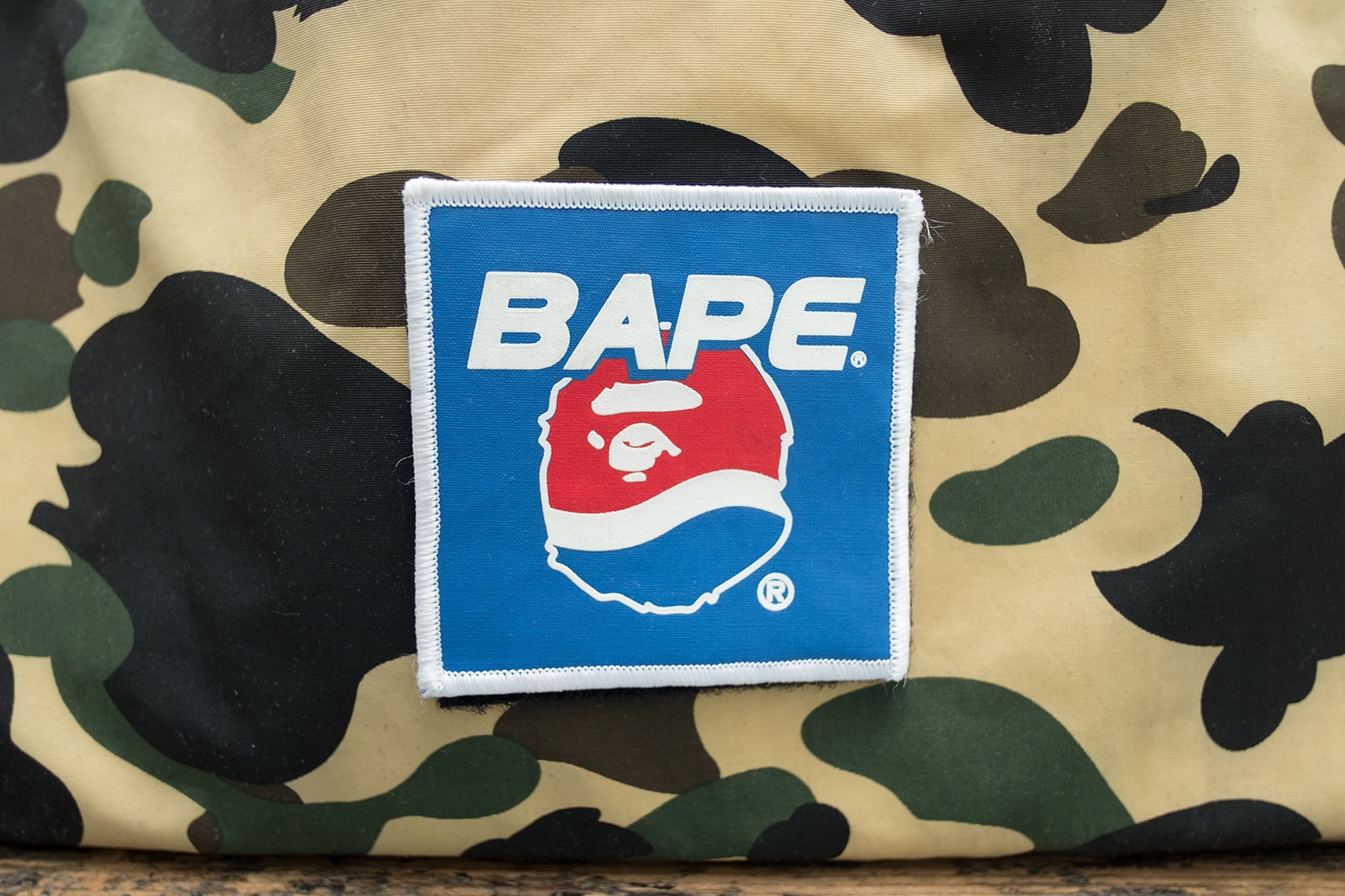 3 of 7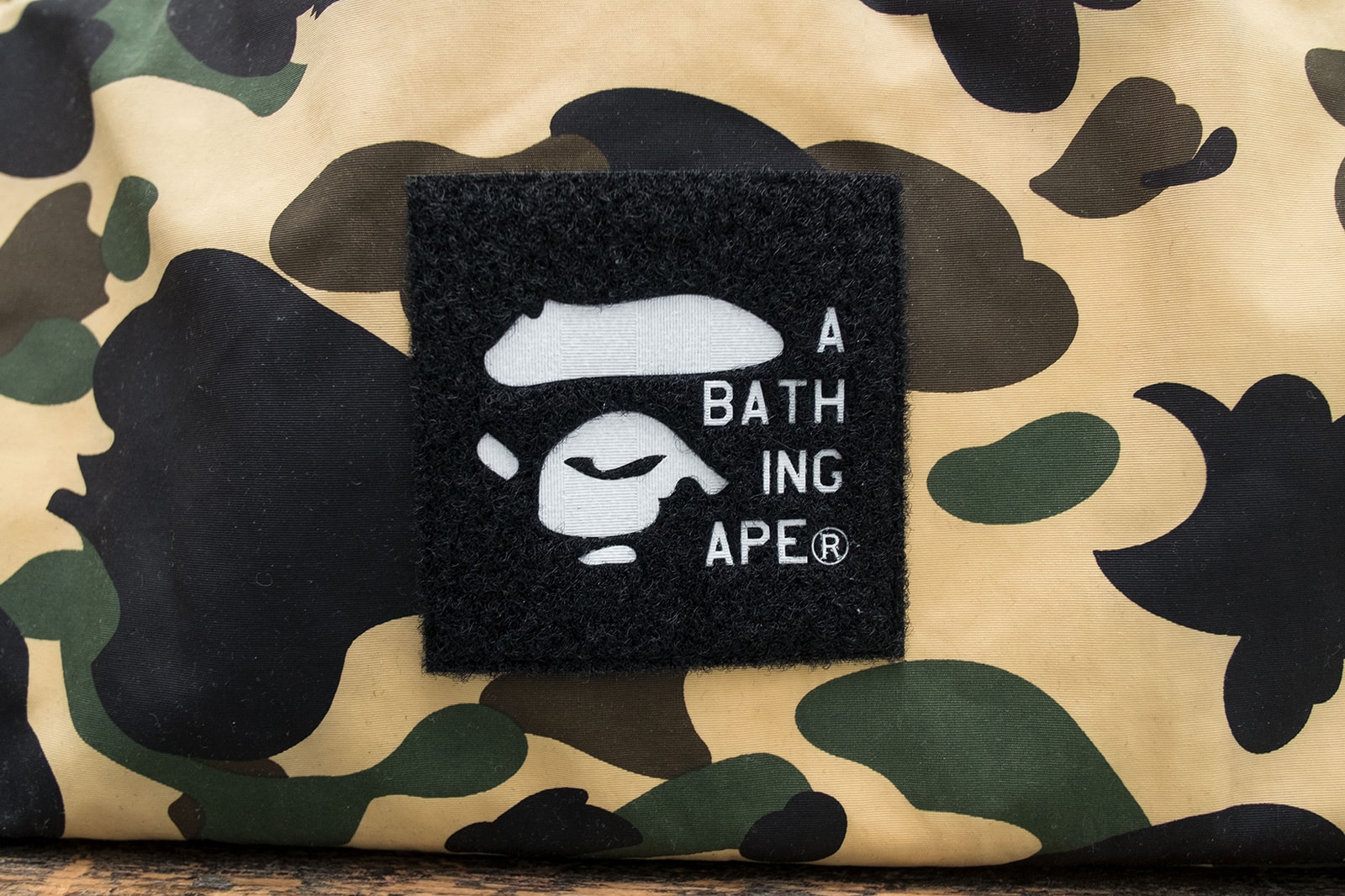 4 of 7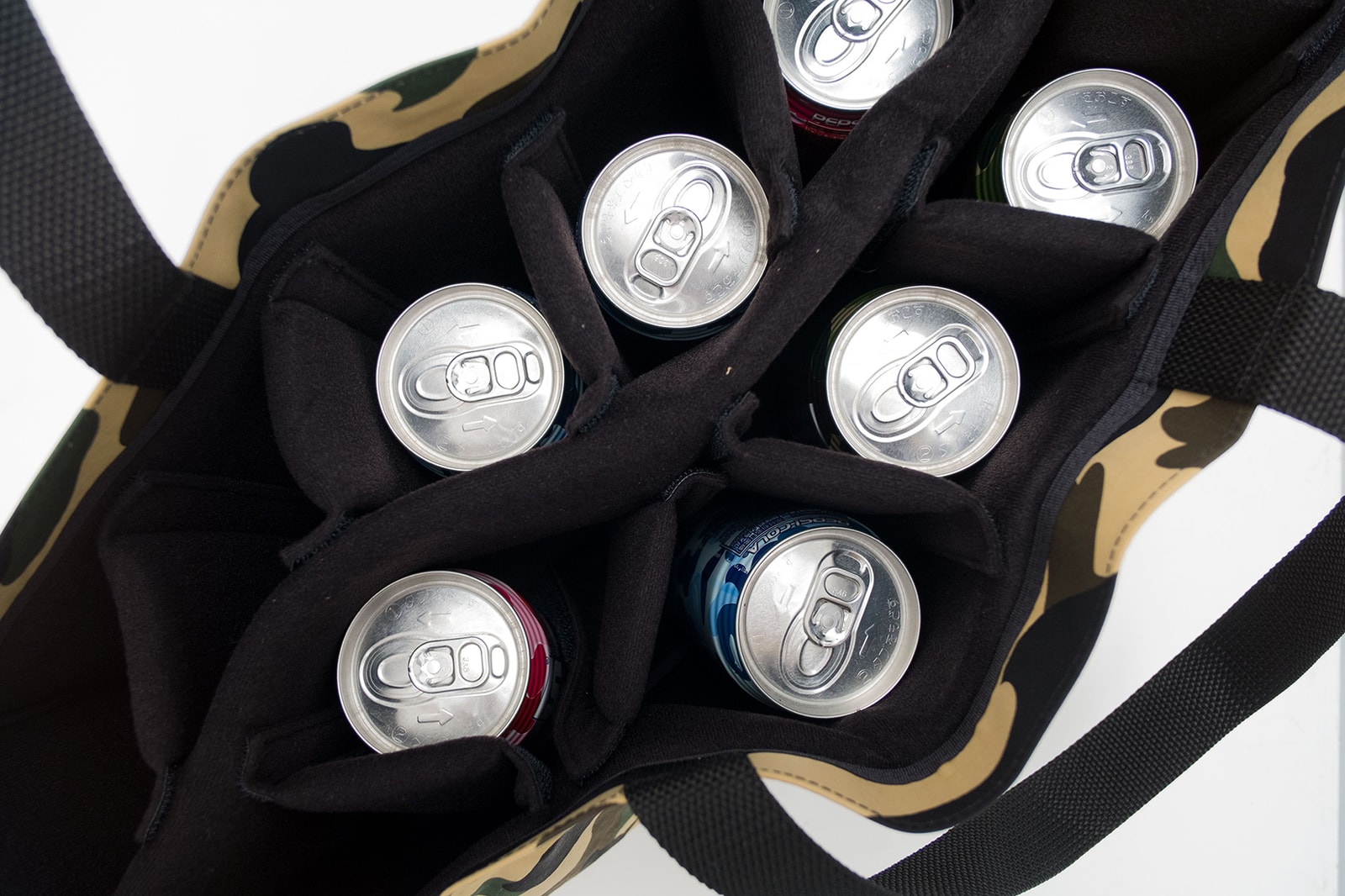 5 of 7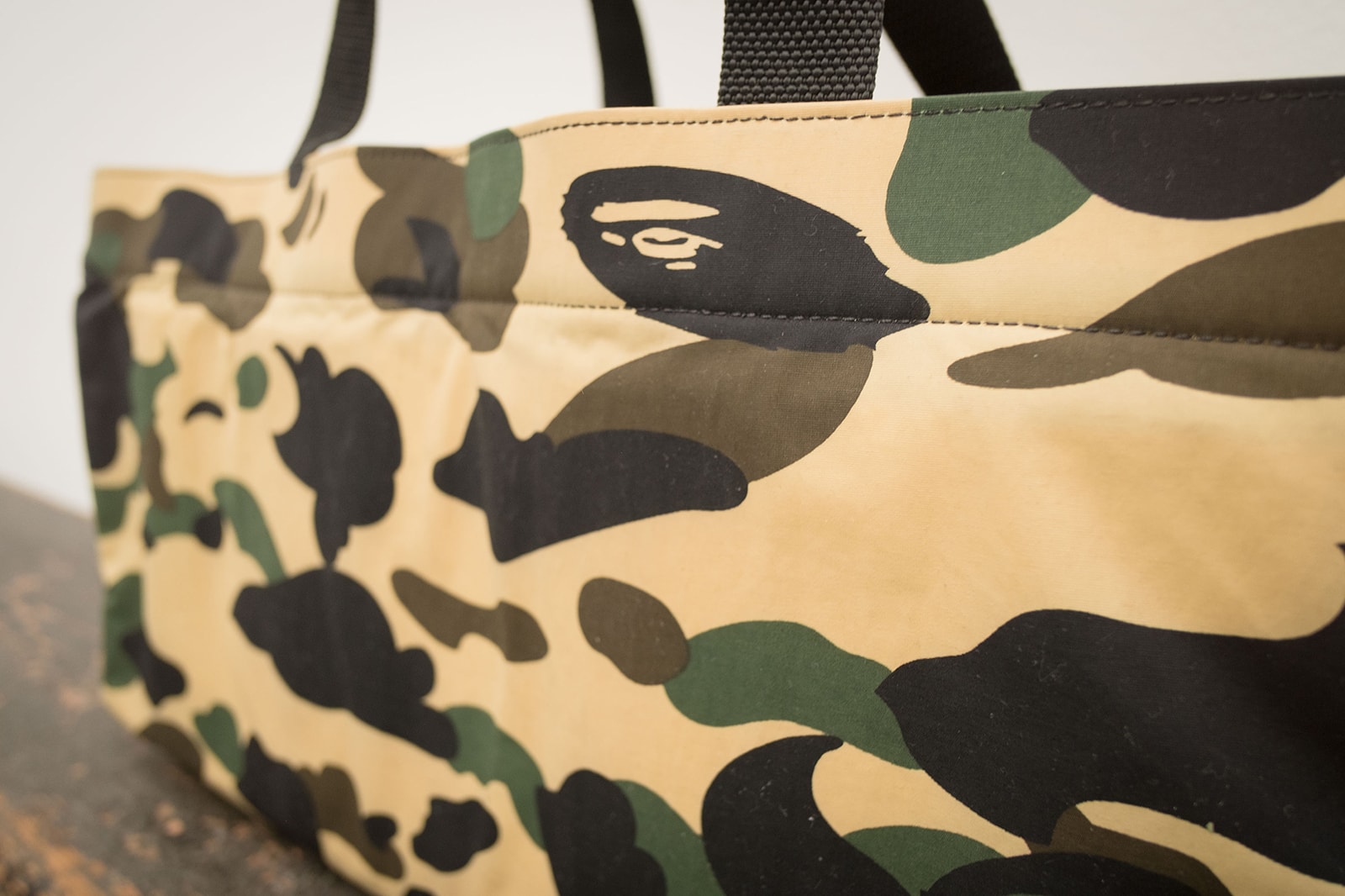 6 of 7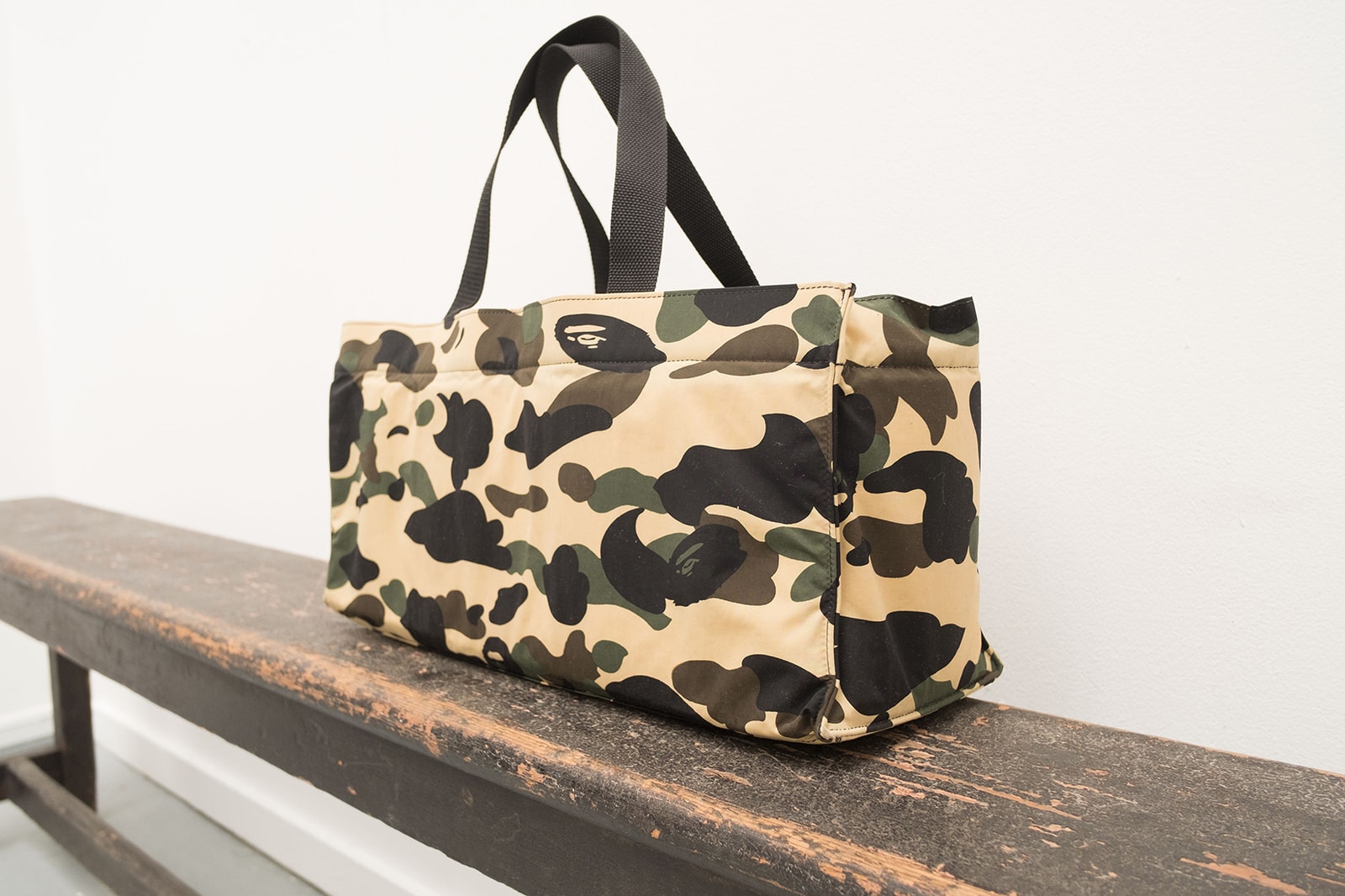 7 of 7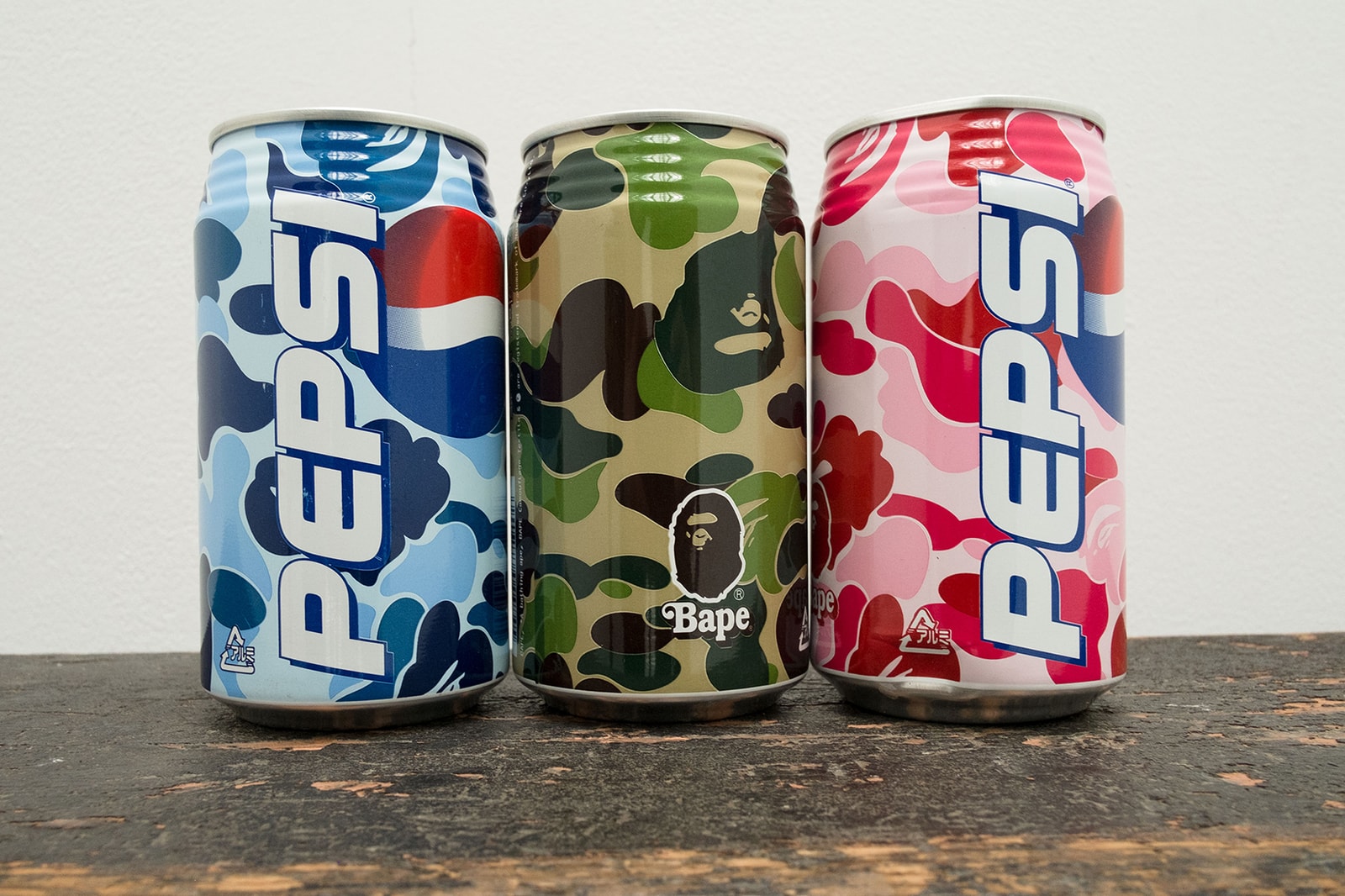 Lavelle is keen to point how BAPE was always about more than just product. "I thought Bathing Ape at the time became a streetwear equivalent of COMME des GARÇONS. The imagination that went into packaging and design was quite extraordinary. It wasn't just about selling clothes, there was a whole cultural thing that we created. We did exhibitions and books, we did toys, we did records. We were the first people ever to do non-cartoon or film-related toys with Medicom. We were the first people to make soft vinyl toys, we were the first people to make Swarovski-encrusted T-shirts. It was all about doing new ideas. There was a whole social enterprise, he was making toys, records – just crazy shit."
He says that the brand was originally driven by simply trying to push boundaries. "It was this idea of 'wouldn't it be amazing if we could do this or we could make this?' It was quite naive but it was really fun."
How He Met Supreme's James
Jebbia
1 of 10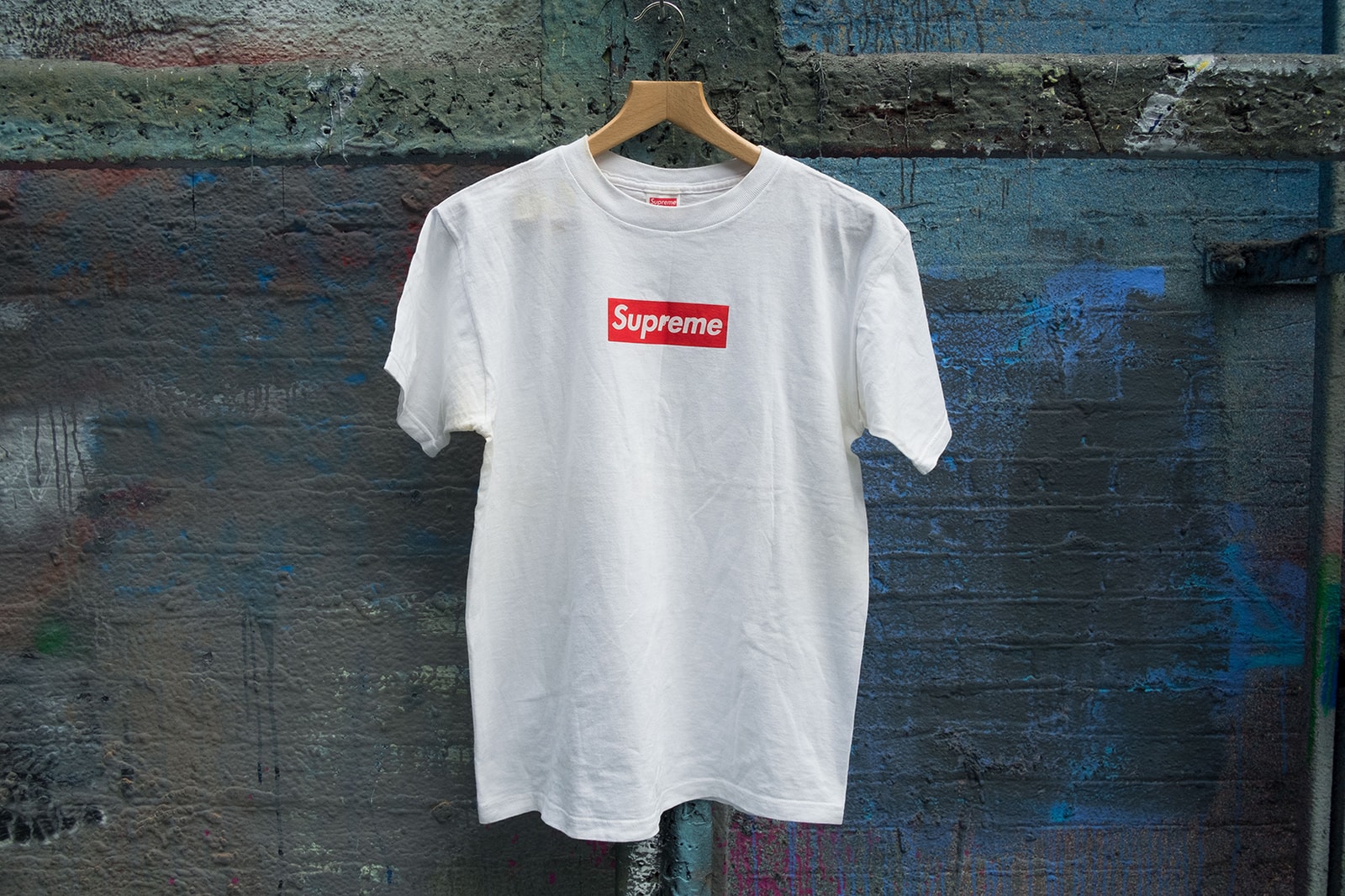 2 of 10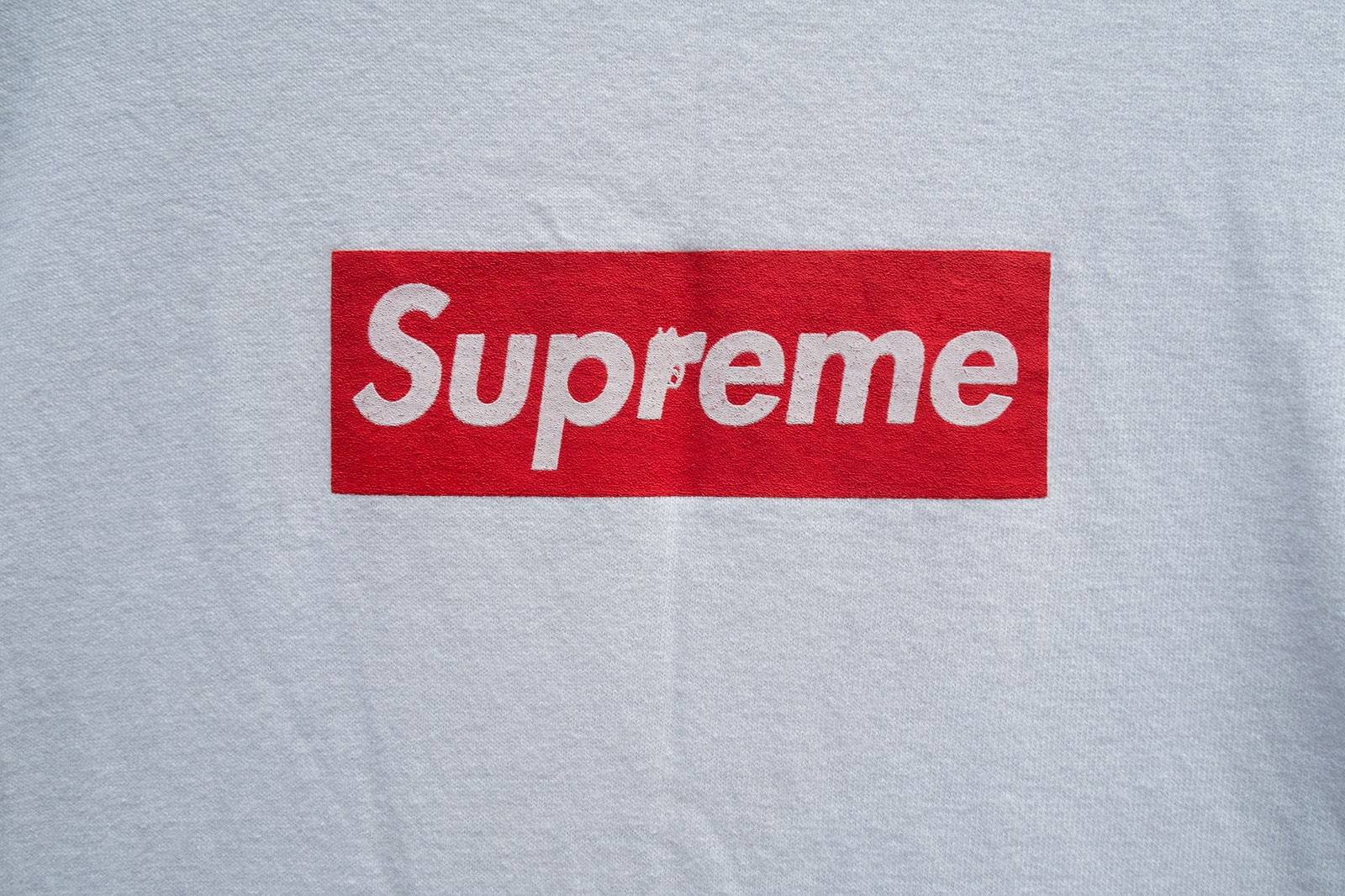 3 of 10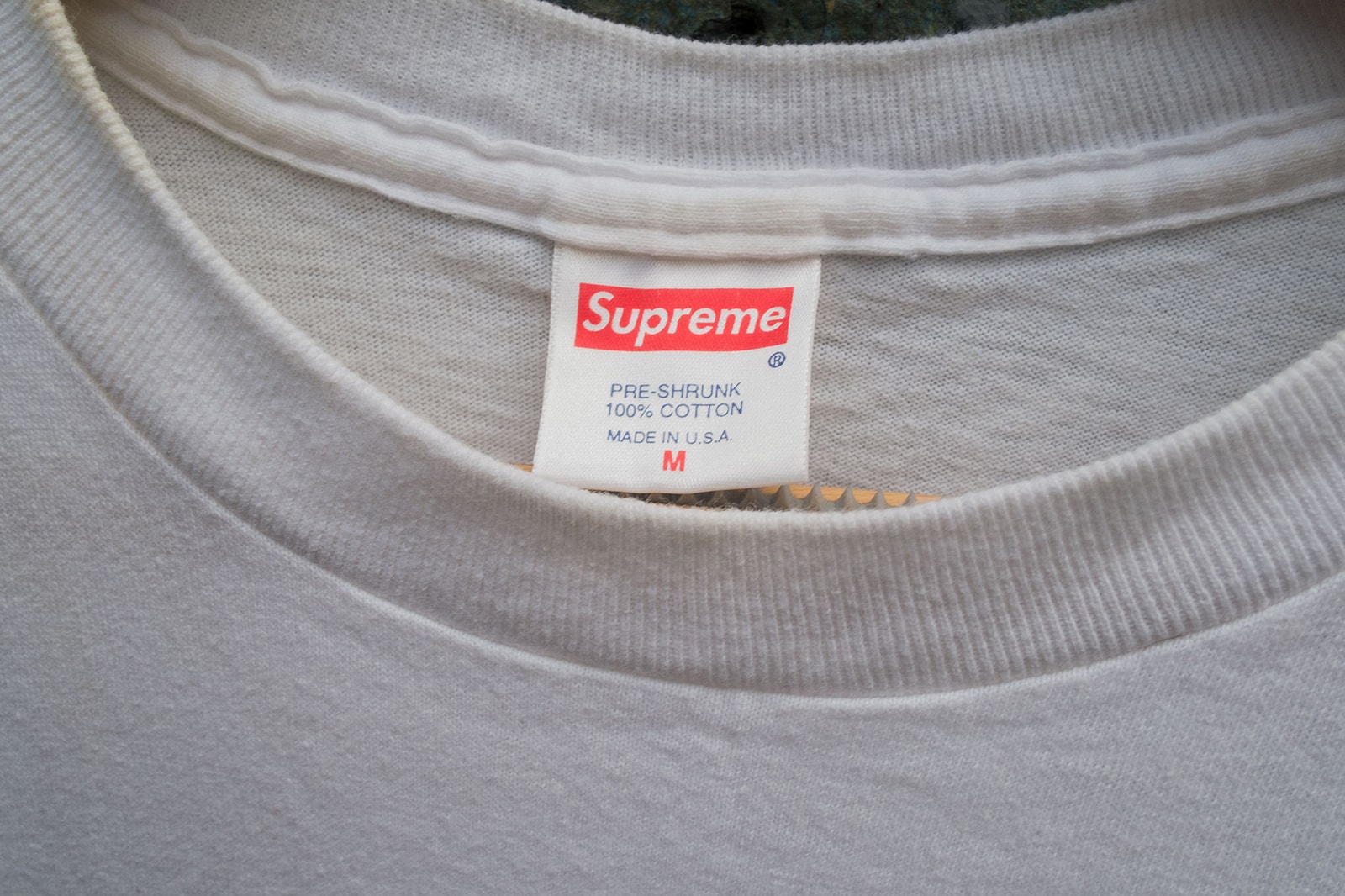 4 of 10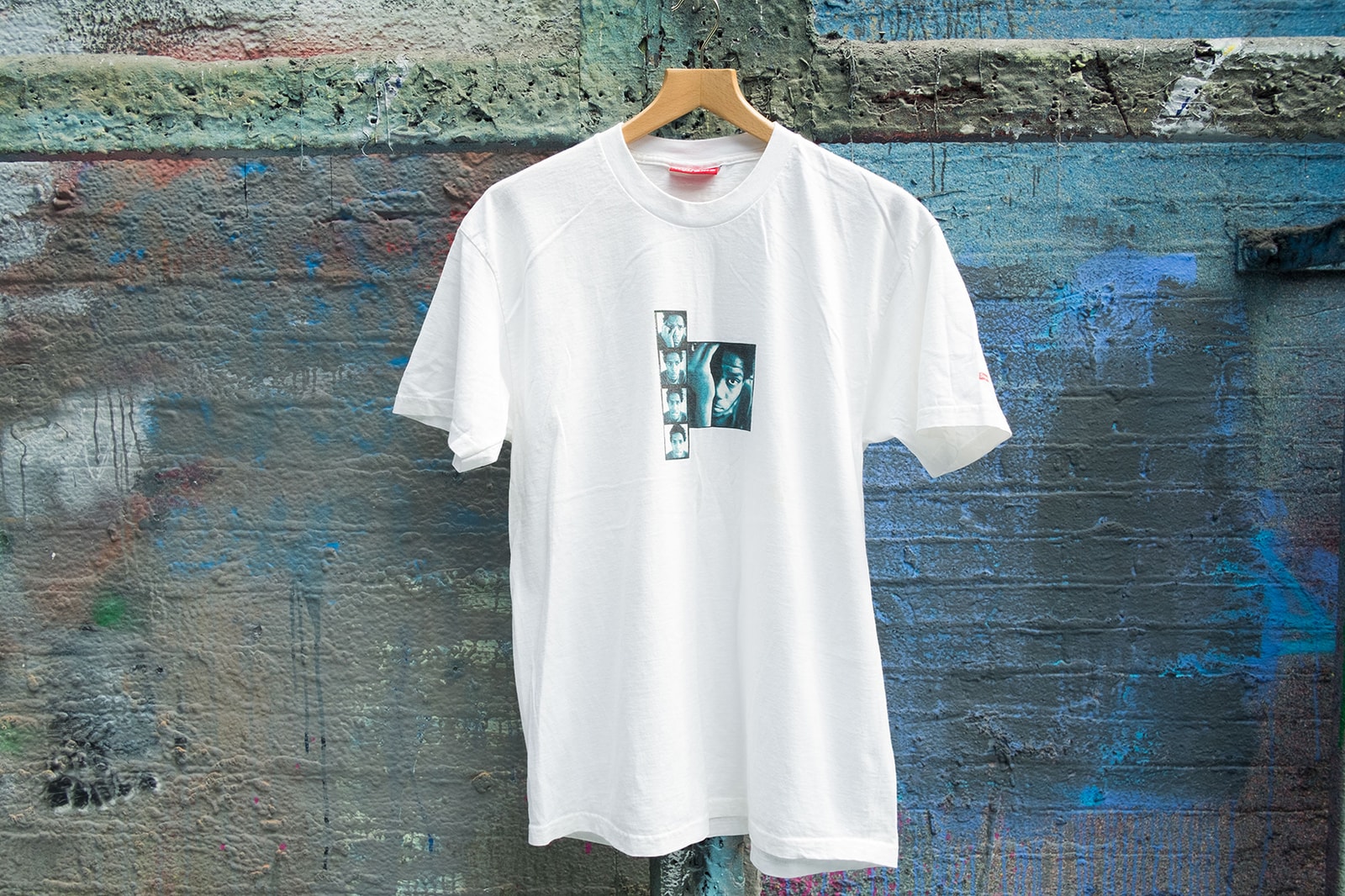 5 of 10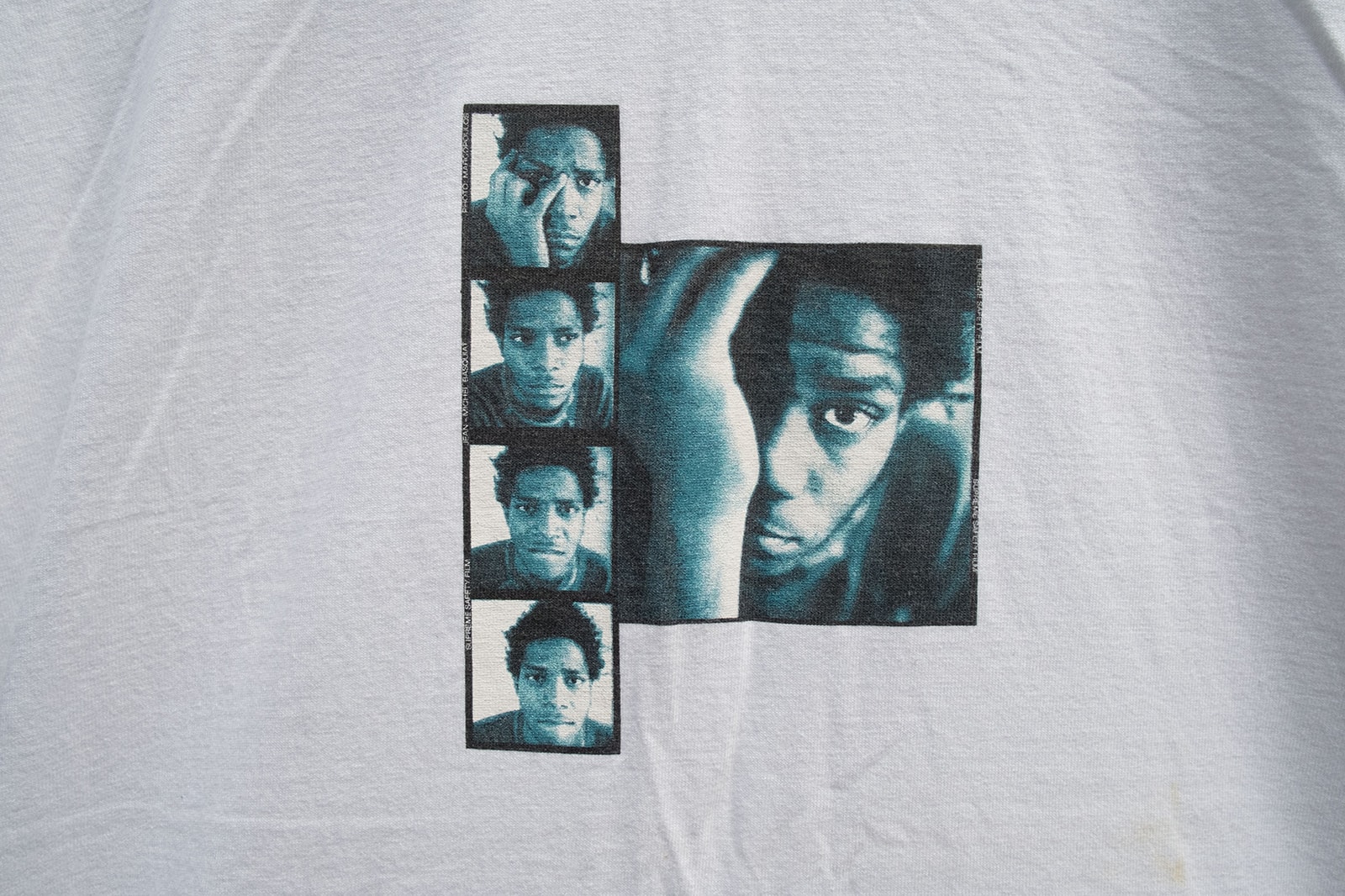 6 of 10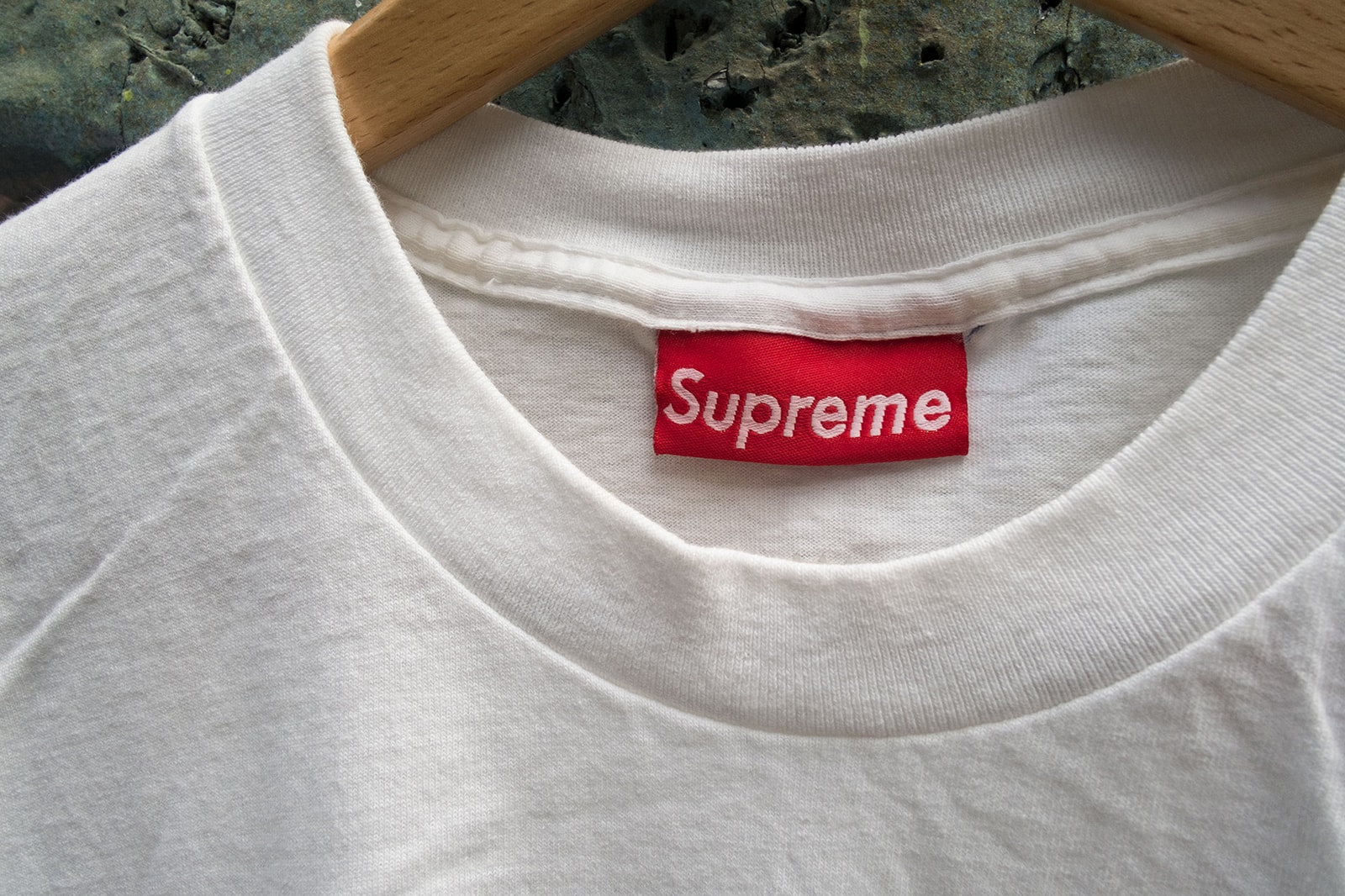 7 of 10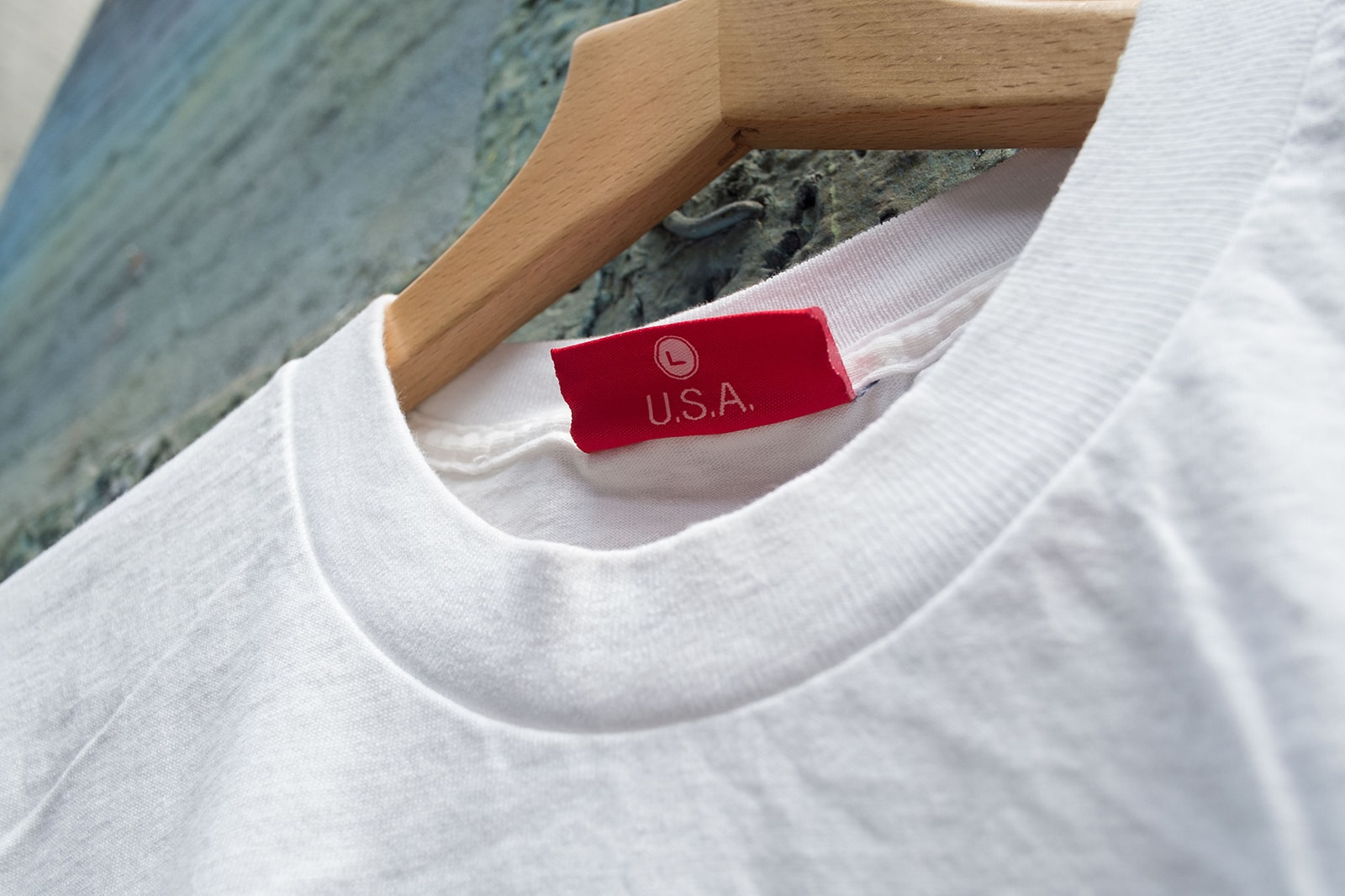 8 of 10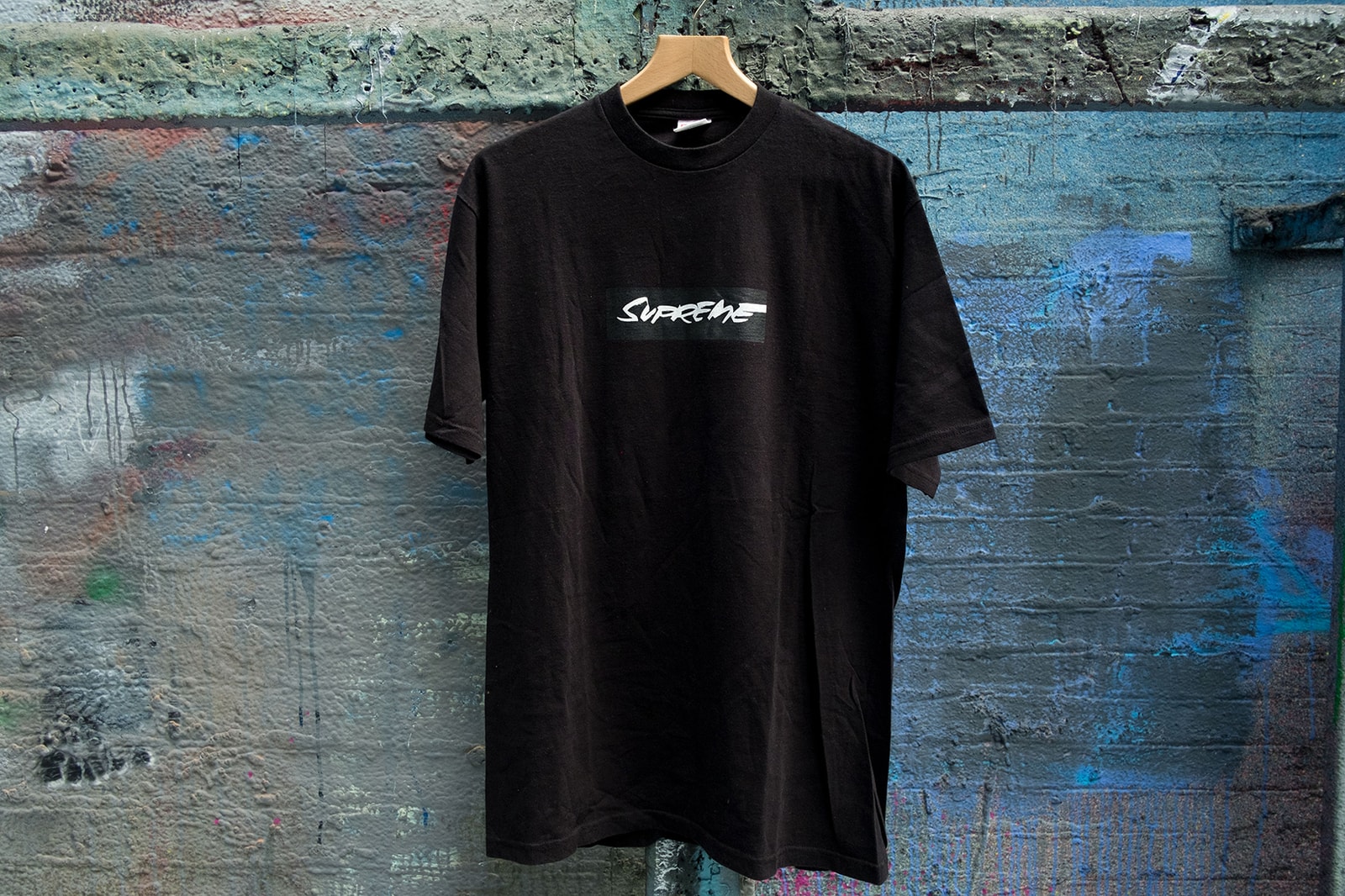 9 of 10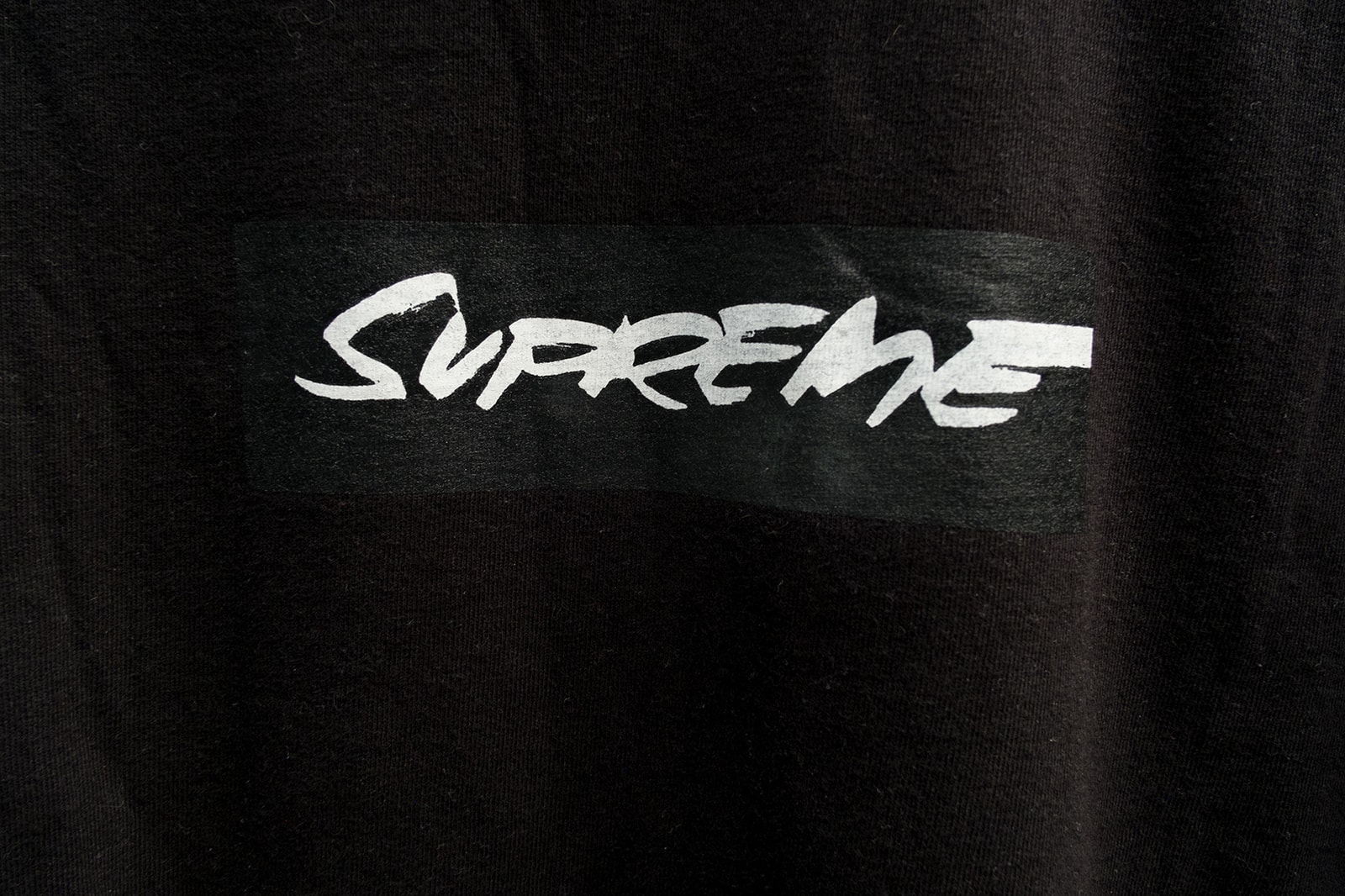 10 of 10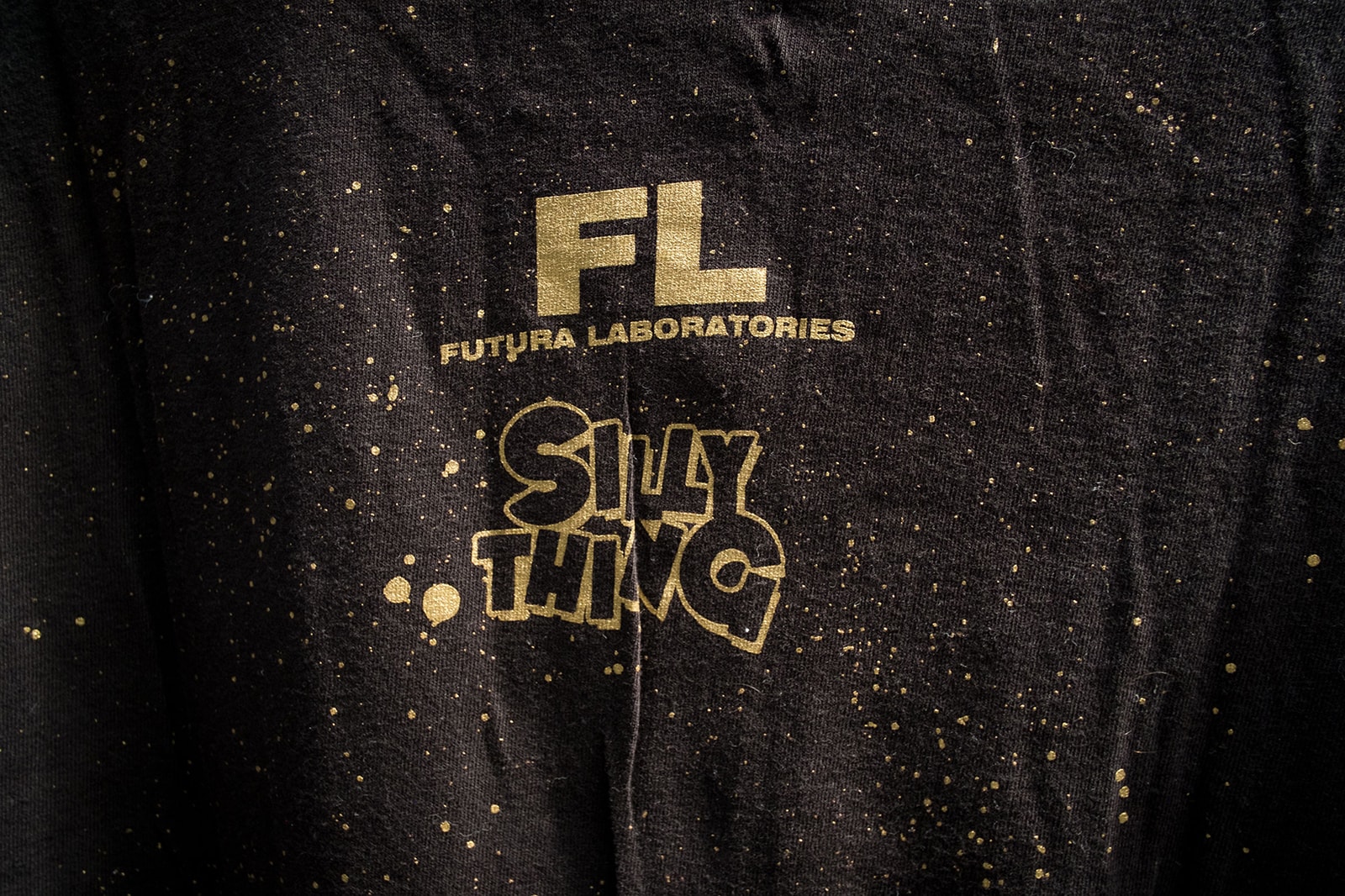 Lavelle's time getting into Japanese streetwear also overlapped with his time getting into Supreme. "James Jebbia was one of the first people I ever met when I went to New York when I was 18. He had Union and Stussy, I knew DJ Jules and sold records at Honest Jons, so when he was in London he'd come and buy records off me."
"I remember one time Jebbia was in London he gave me and Fraser the first Supreme T-shirt," Lavelle still has this shirt in storage but he couldn't find it for this shoot. "He said he was gonna open a store and when he opened it I met Gio." Gio is artist Gio Estevez, who was Supreme's first ever employee. The Mo' Wax imprint in America meant that he was going to New York six or seven times a year, which lead to him becoming extremely close friends with Estevez. "I became best, best friends with Gio. I got Gio a passport so he could come and stay at my house."
Why Supreme Is Such a Great Brand
1 of 13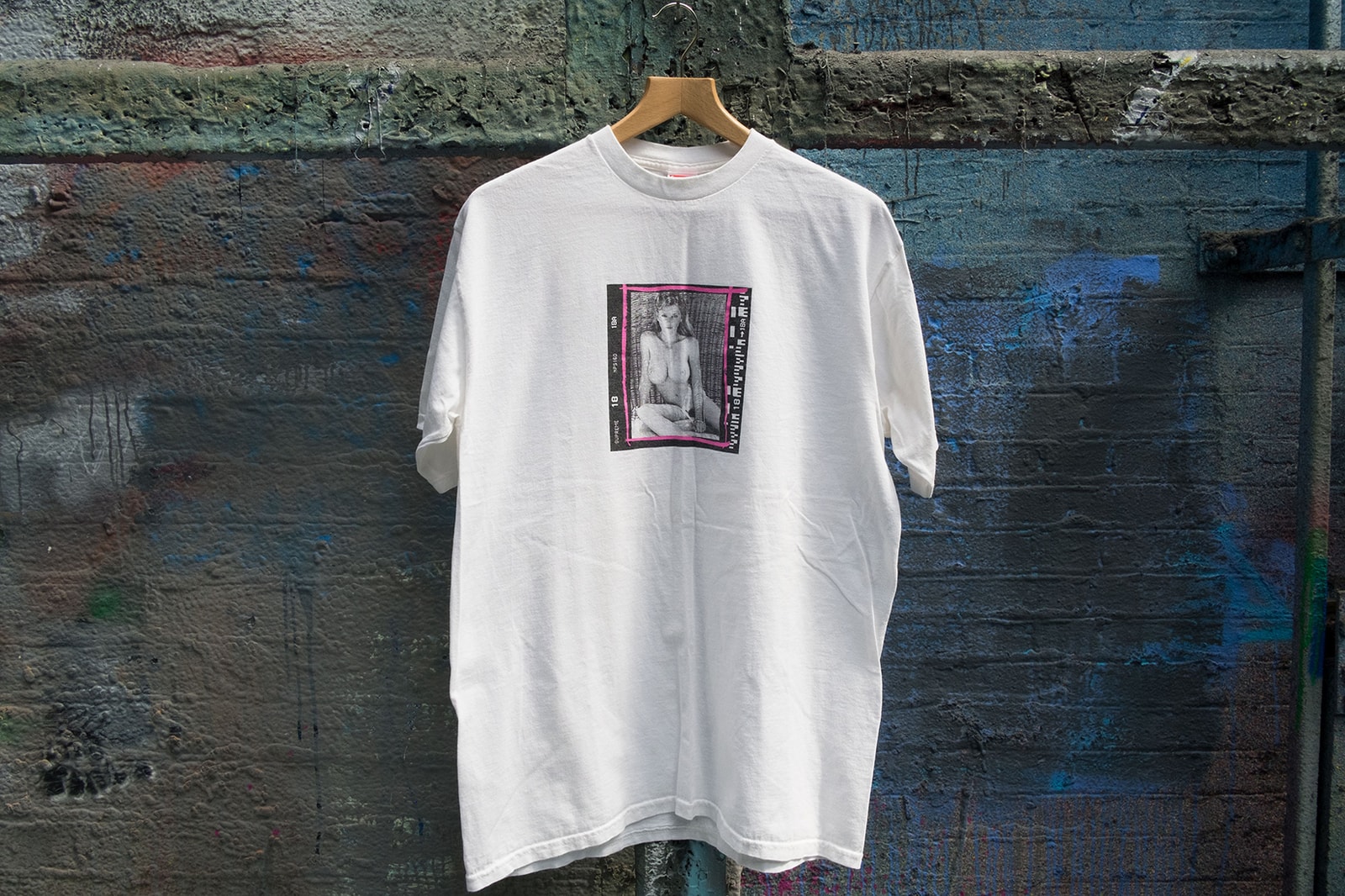 2 of 13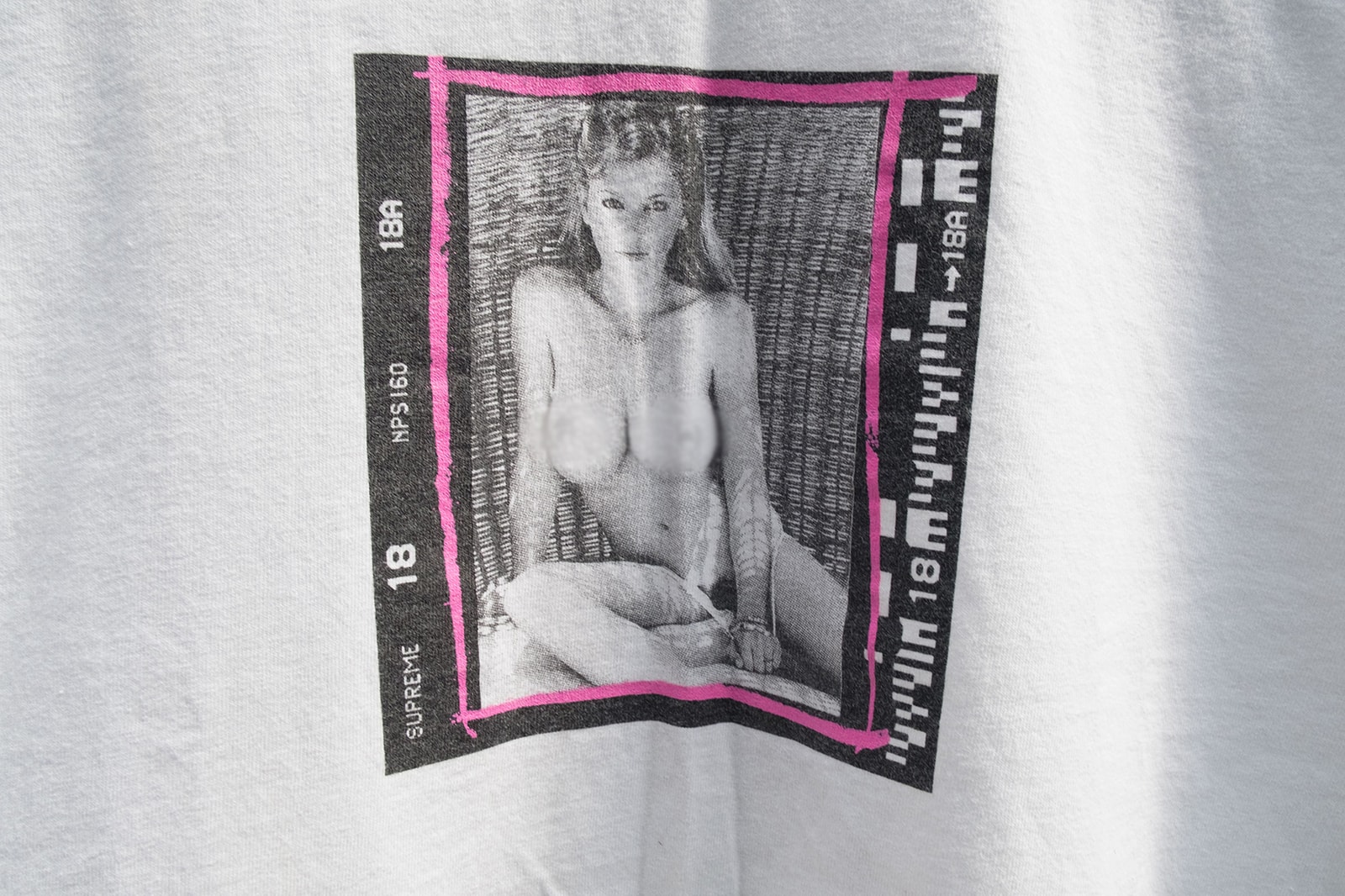 3 of 13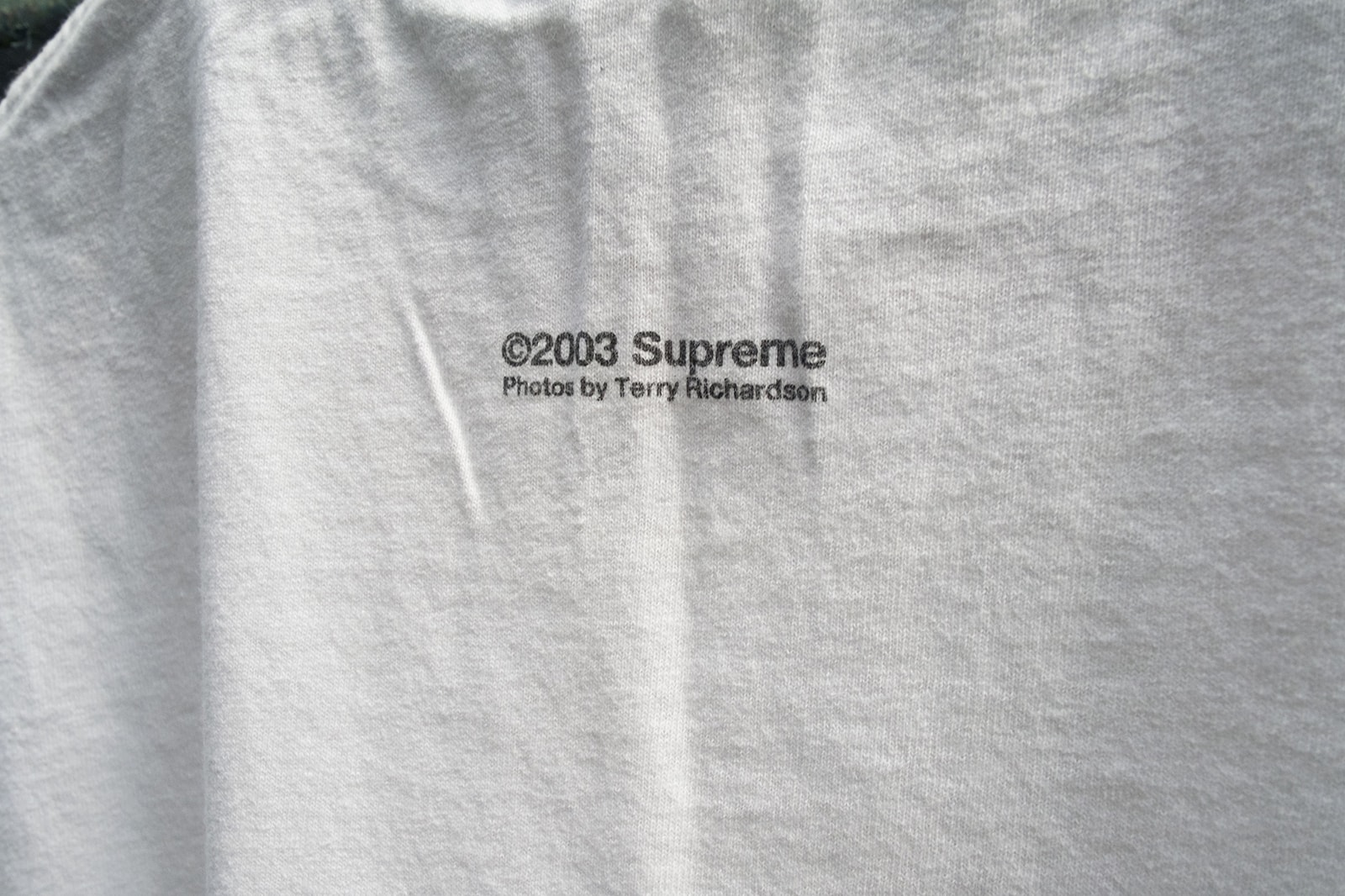 4 of 13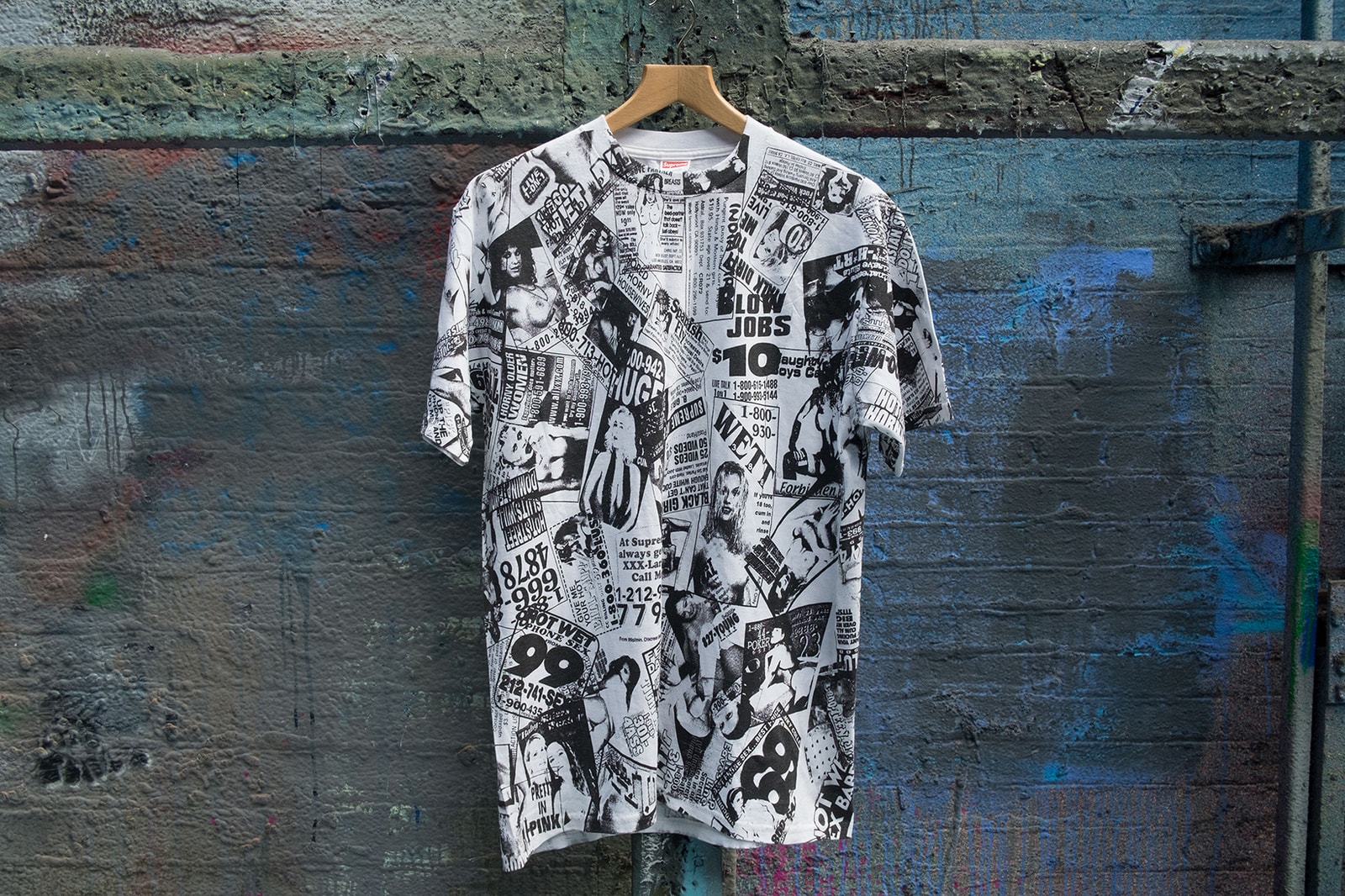 5 of 13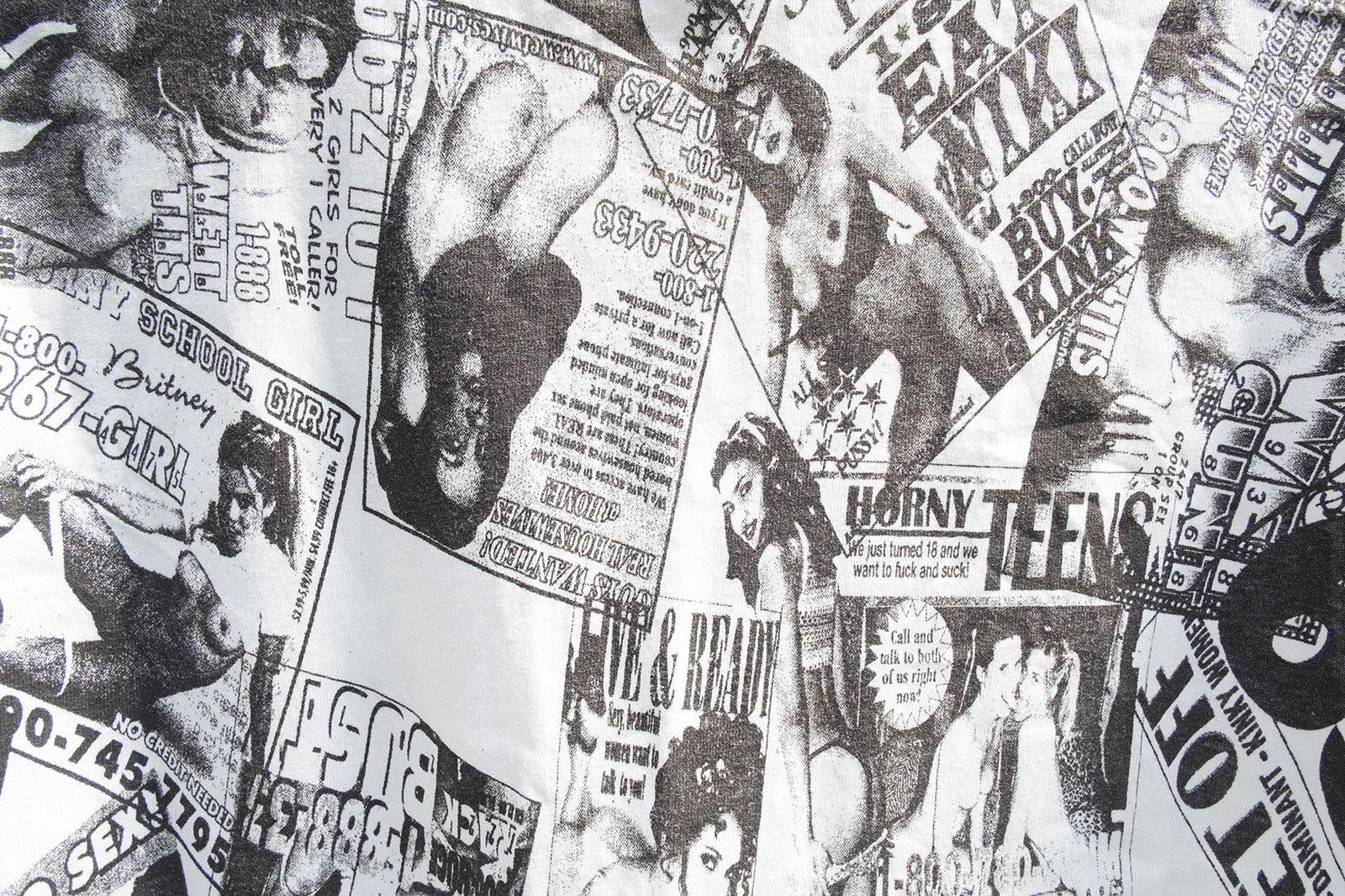 6 of 13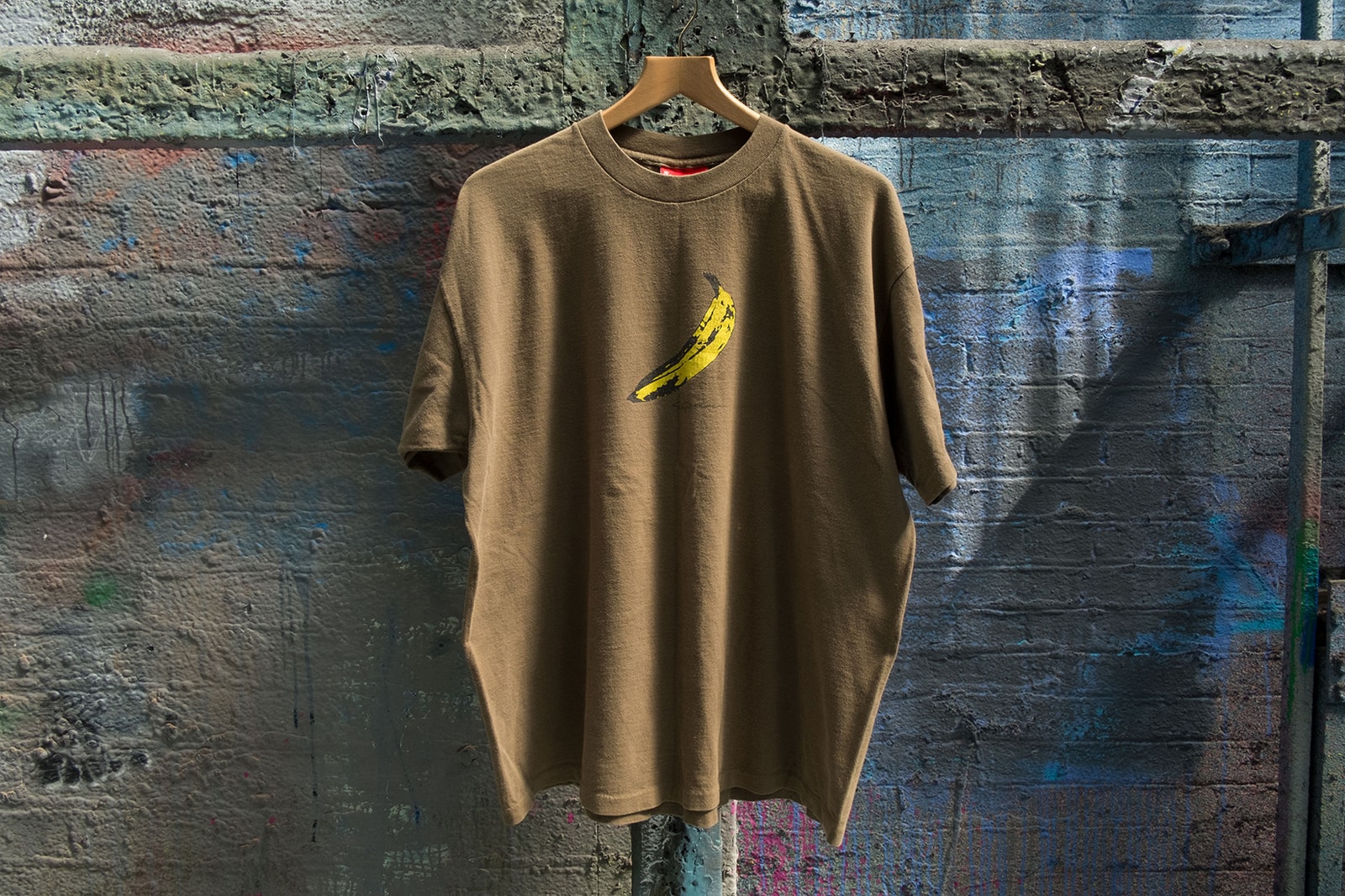 7 of 13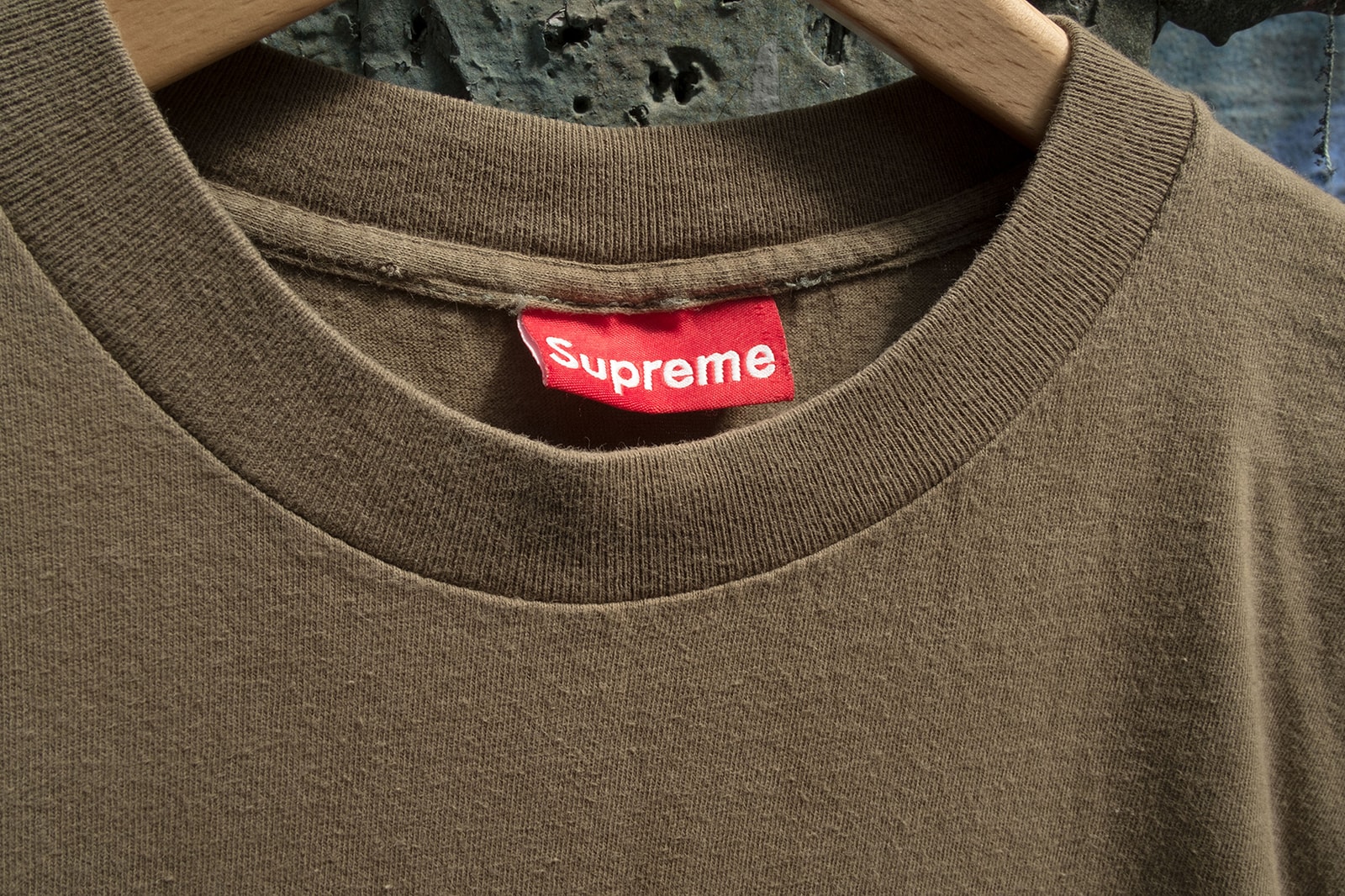 8 of 13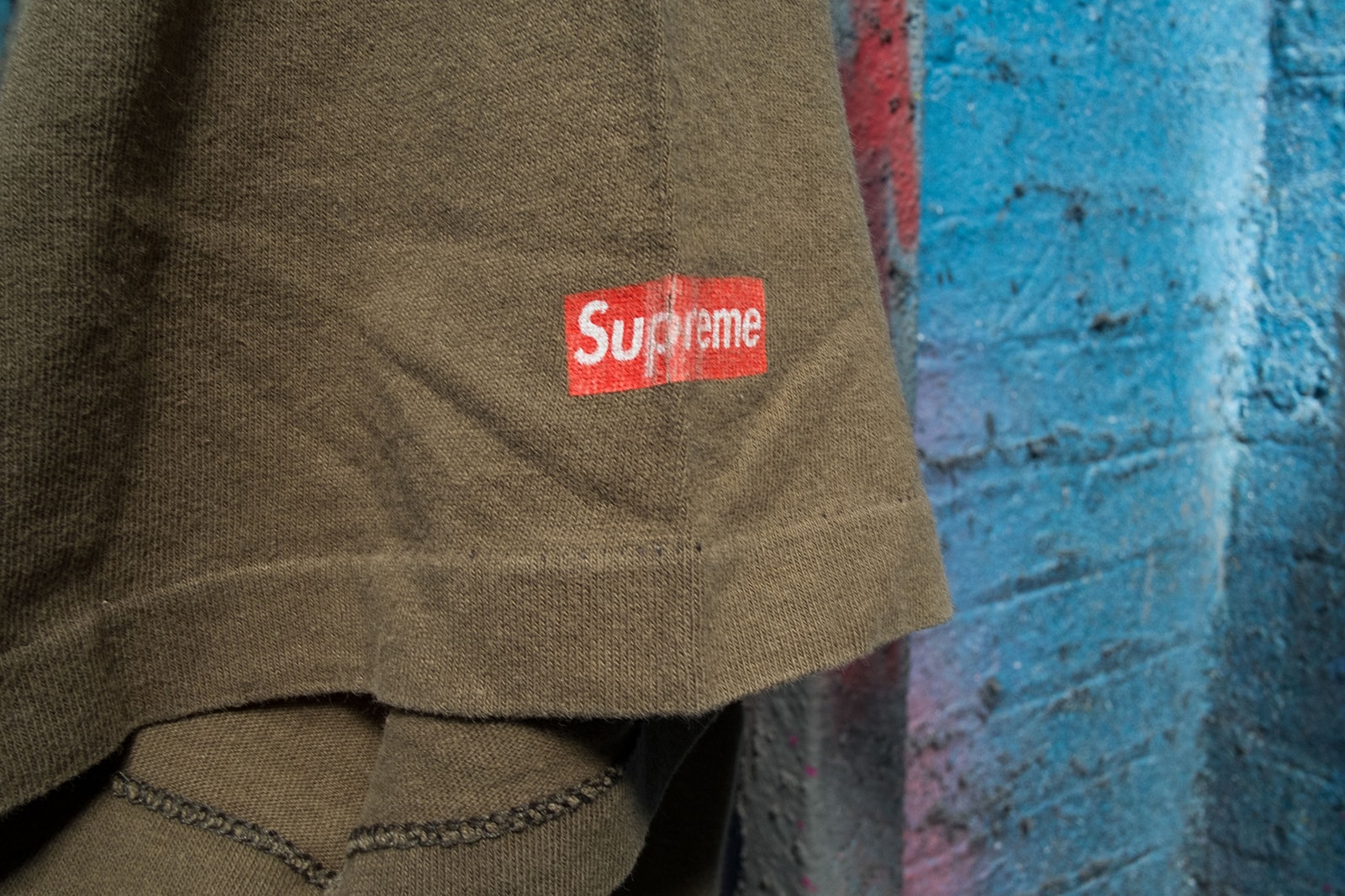 9 of 13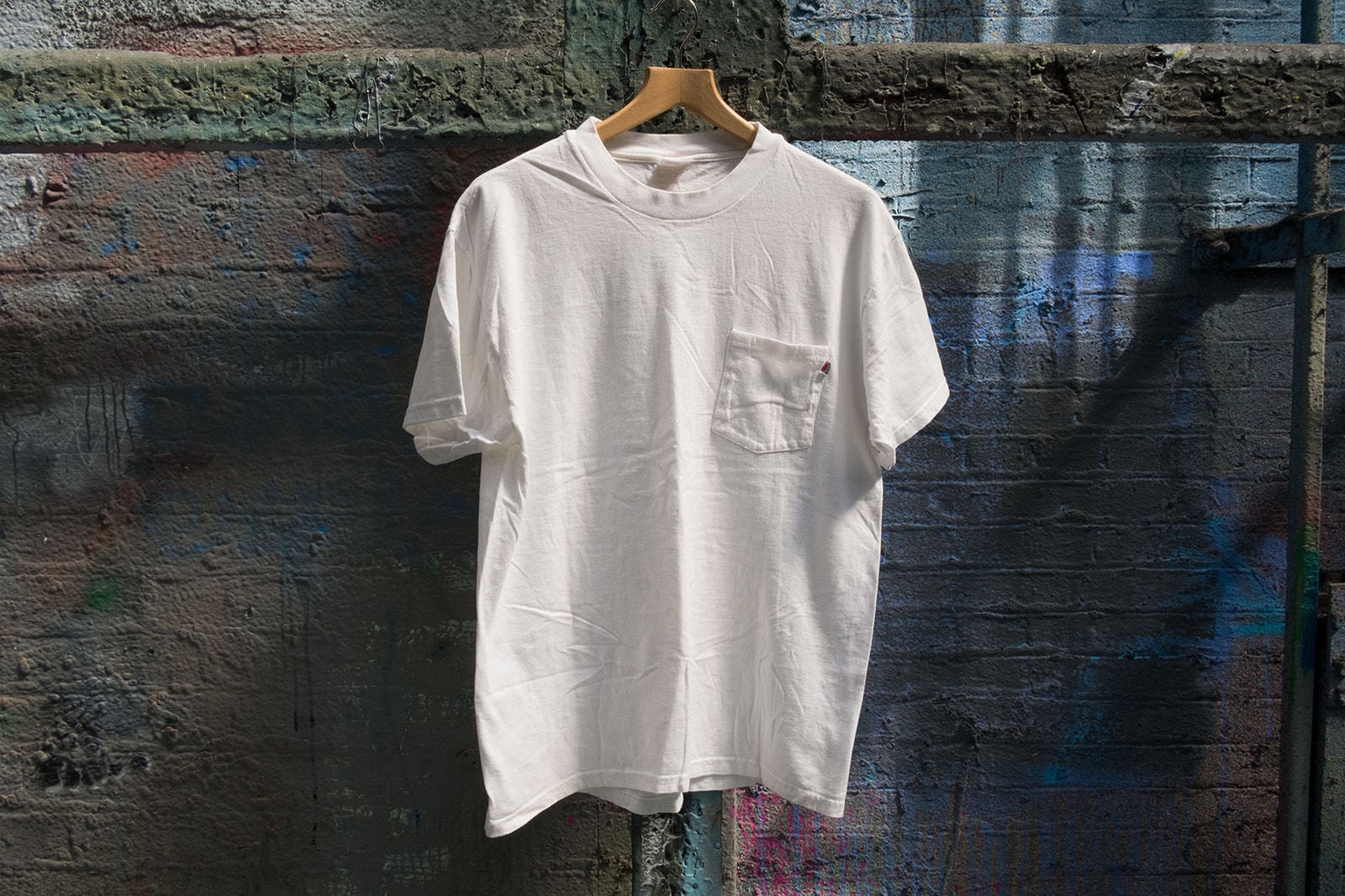 10 of 13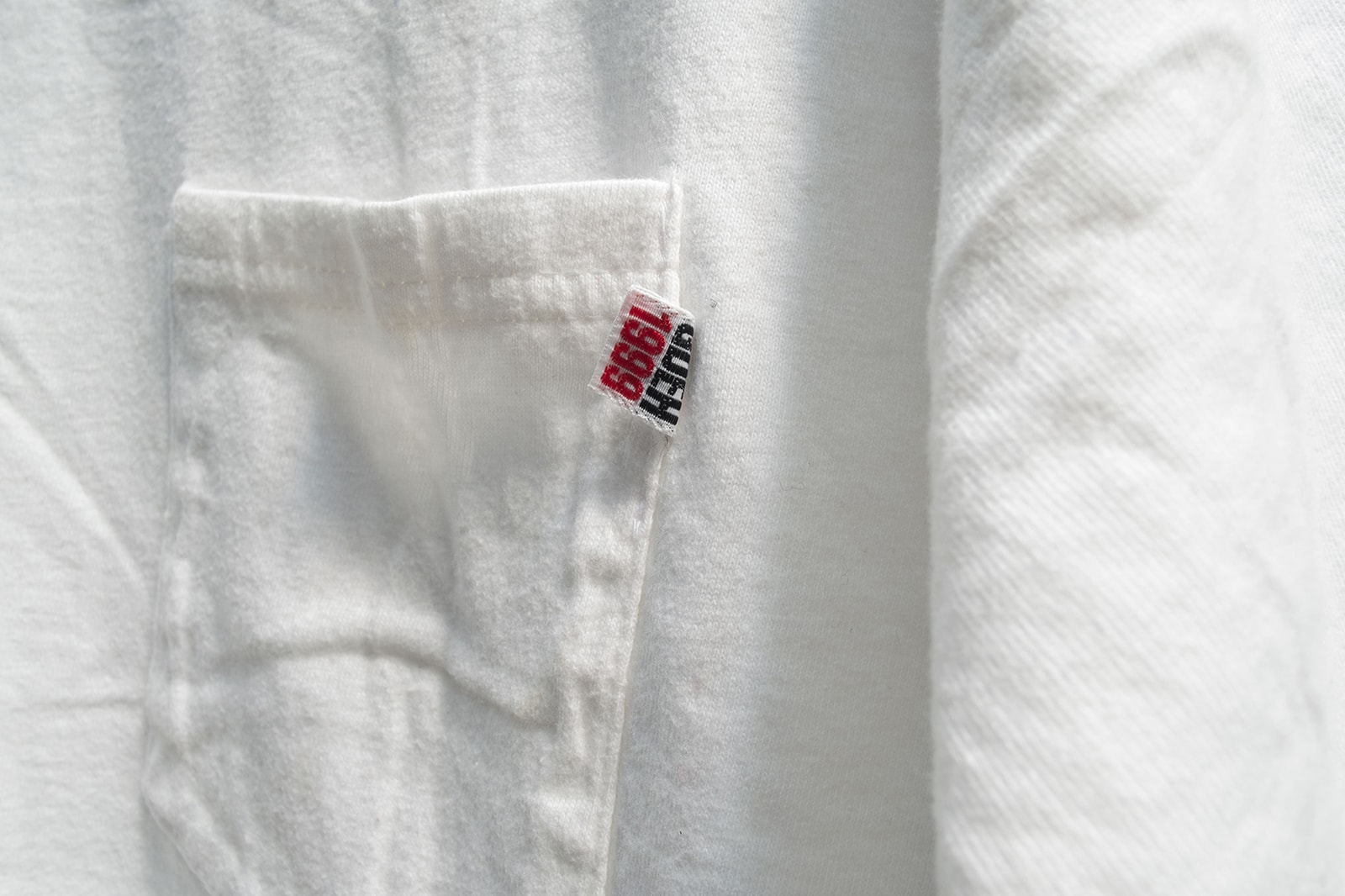 11 of 13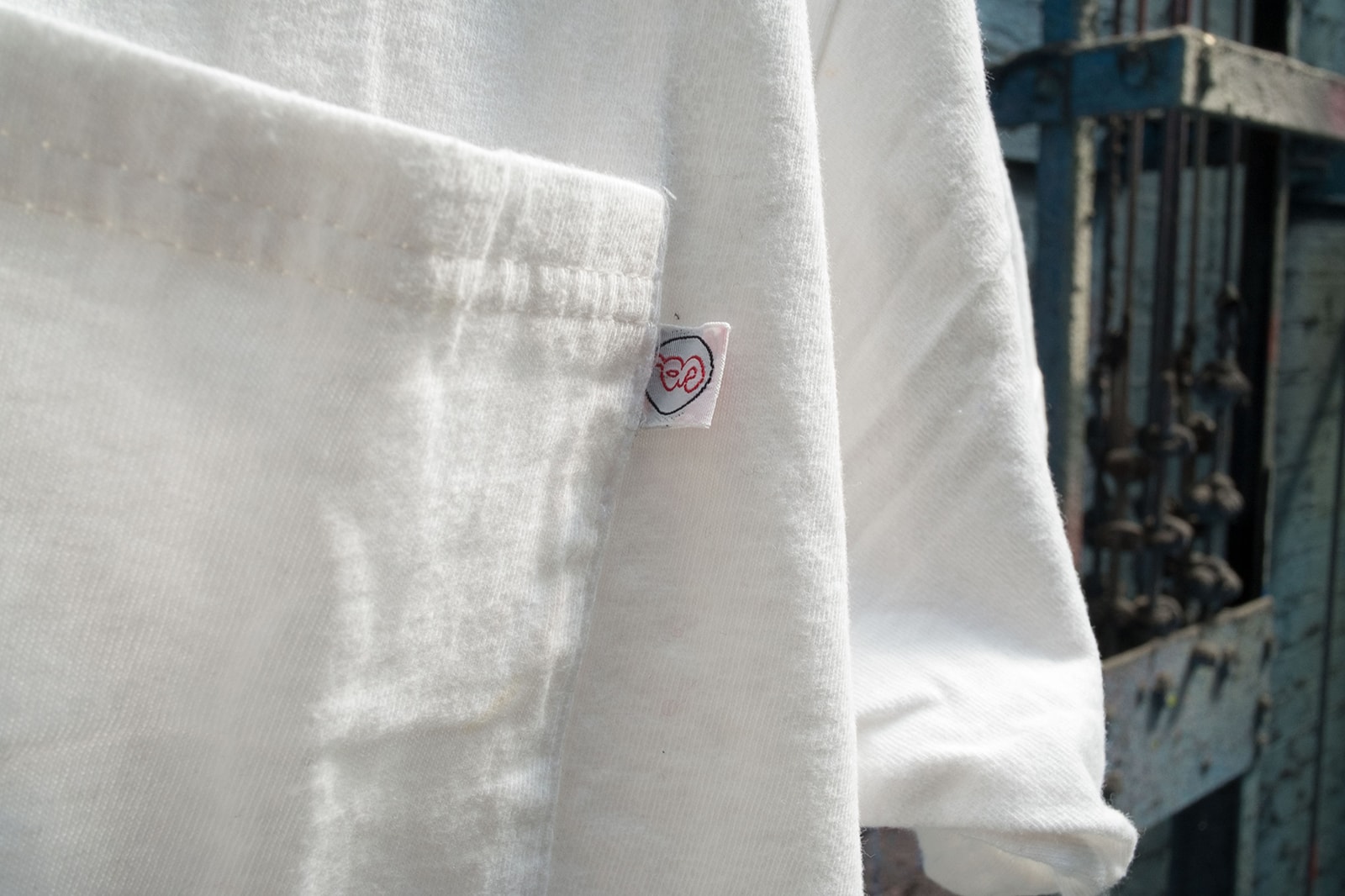 12 of 13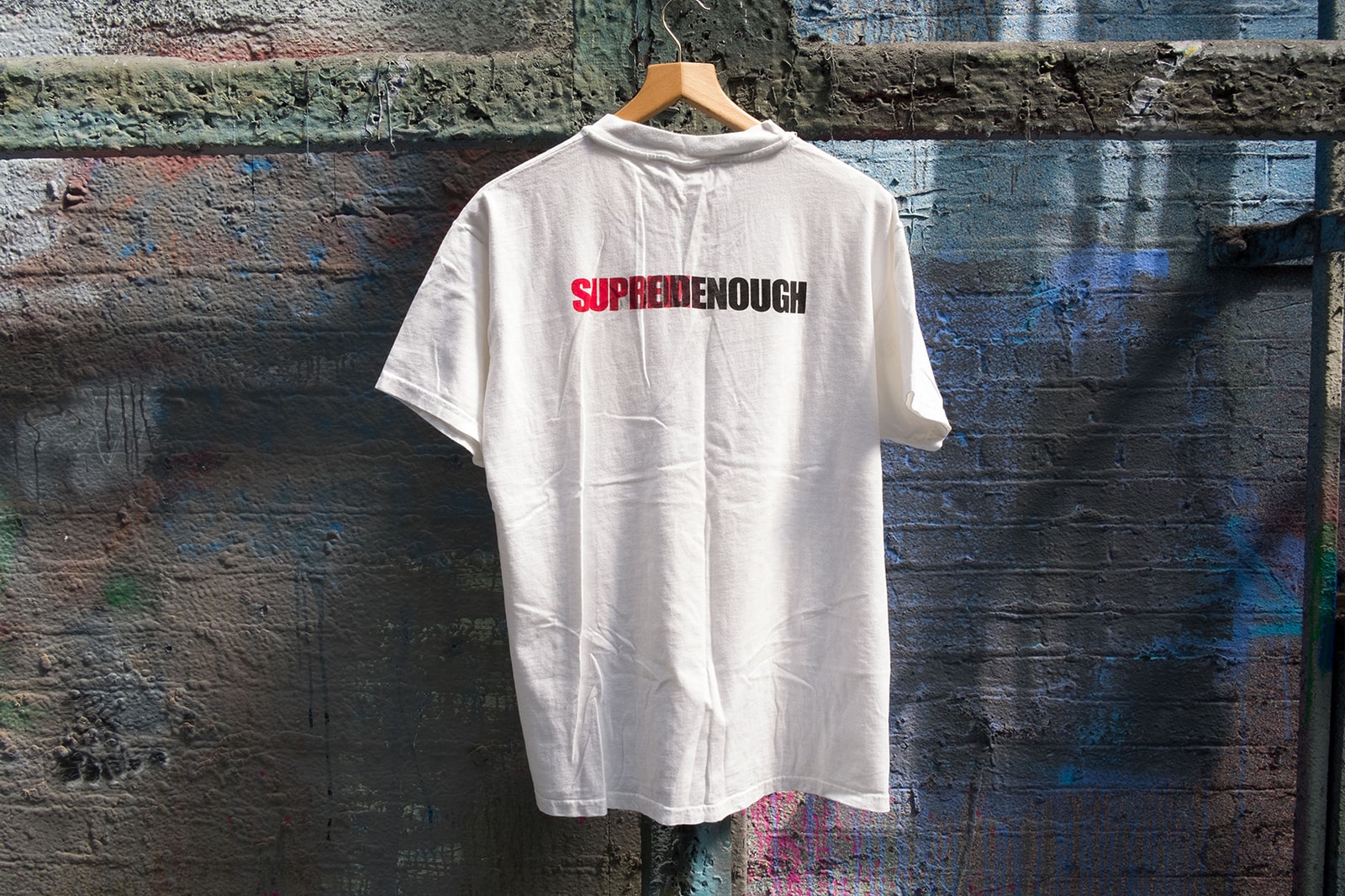 13 of 13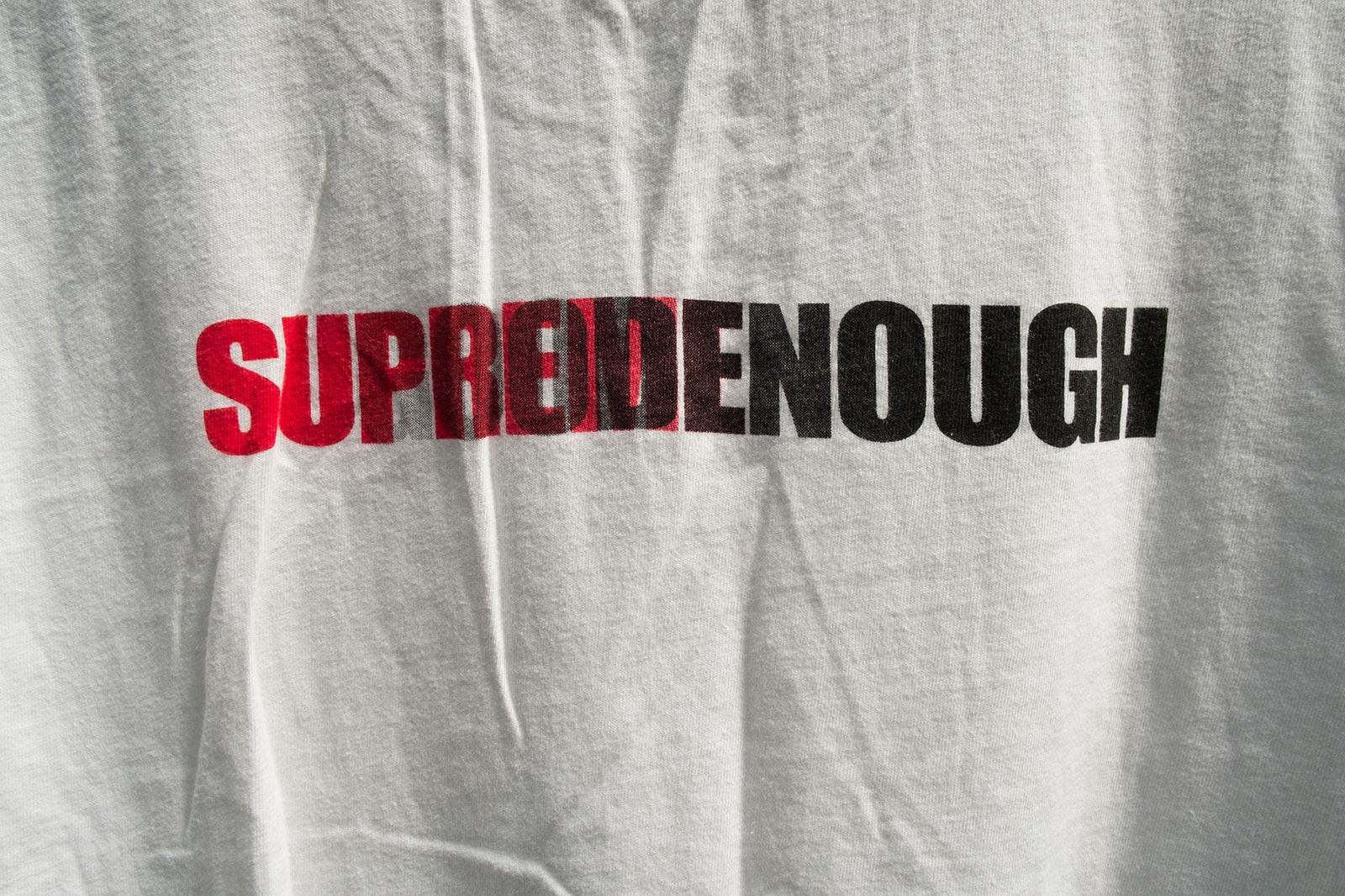 We asked Lavelle if he thought the likes of BAPE and Supreme would turn into the brands they are today, having seen them since their inception. "No. BAPE was a bigger phenomenon at the time because Japan has a much more consumer-focused market. BAPE expanded very quickly – within three years, there was 20 fucking shops because Japan was unique in that way." But he says he hadn't envisioned Supreme would reach the heights it has. "It's not like it's suddenly got to this level," he says and when we point out that Supreme has been around for 20 years he says "it's not even that, it's that the last seven or eight years have been pretty big. James is incredibly clever and out of all the scene, he's probably the person I respect the most. He's got the most integrity, he's got the most patience and he's a fucking good guy. And he has a brand that has constantly kept its grounding with its community."
He goes on to tell a tale of the time he collaborated with the brand. "When I did a T-shirt with James, I was like 'let's charge a load more money for them' and he was like 'no. it's £40. The kids can go and sell them afterwards, that's up to them, that's their deal, but we sell T-shirts for £40.' I really think that he's the grandmaster, he's very, very, very good. I respect him. It's one of the only brands that I wear still as a logo, even at my age I feel comfortable. I respect Bathing Ape and I've worked with Bathing Ape and I actually really like a lot of the stuff they do but it's a different thing for me now wearing that kinda stuff, it's not really something I would feel comfortable in wearing necessarily."
Moving on From
BAPE
1 of 31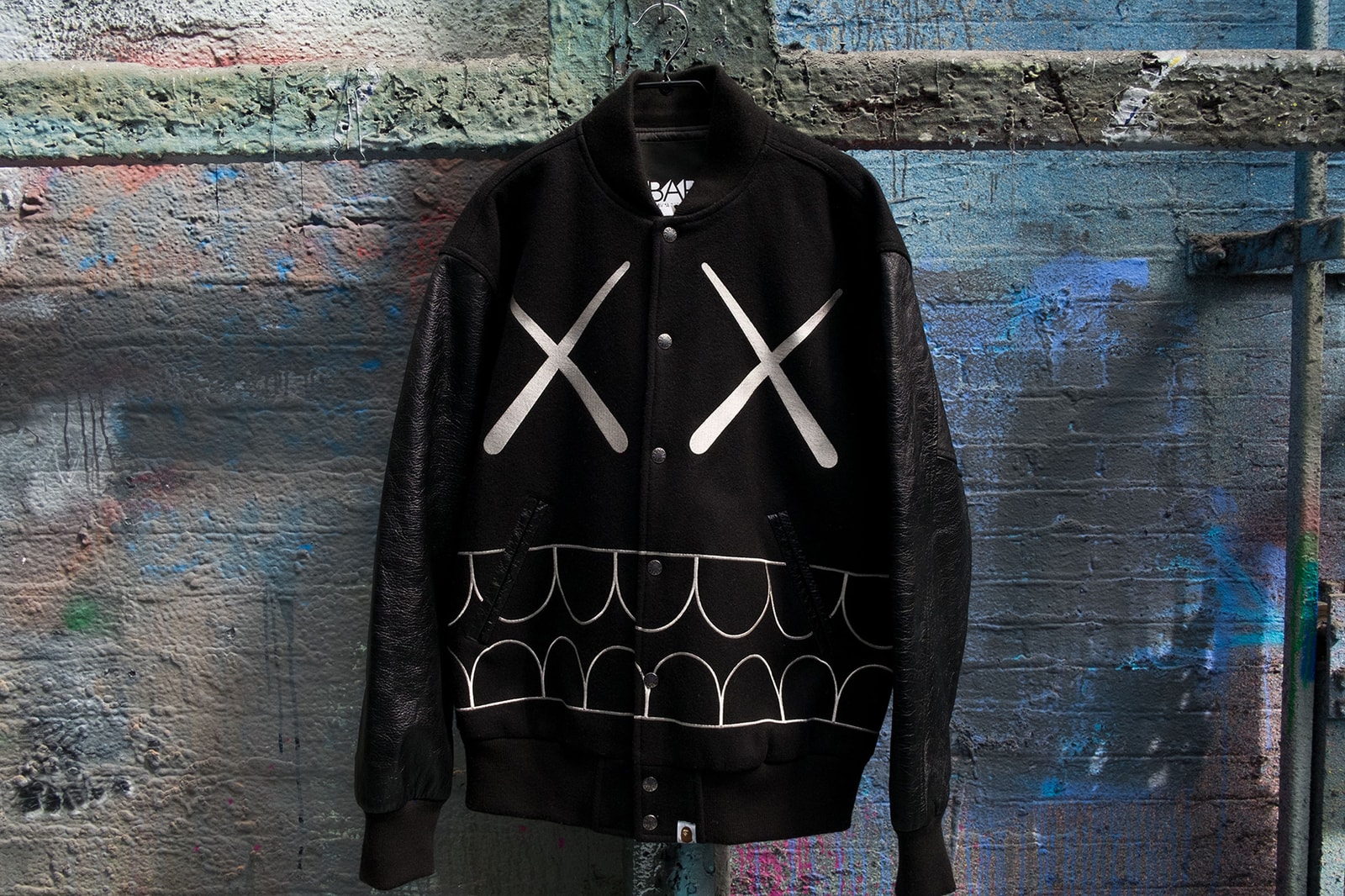 2 of 31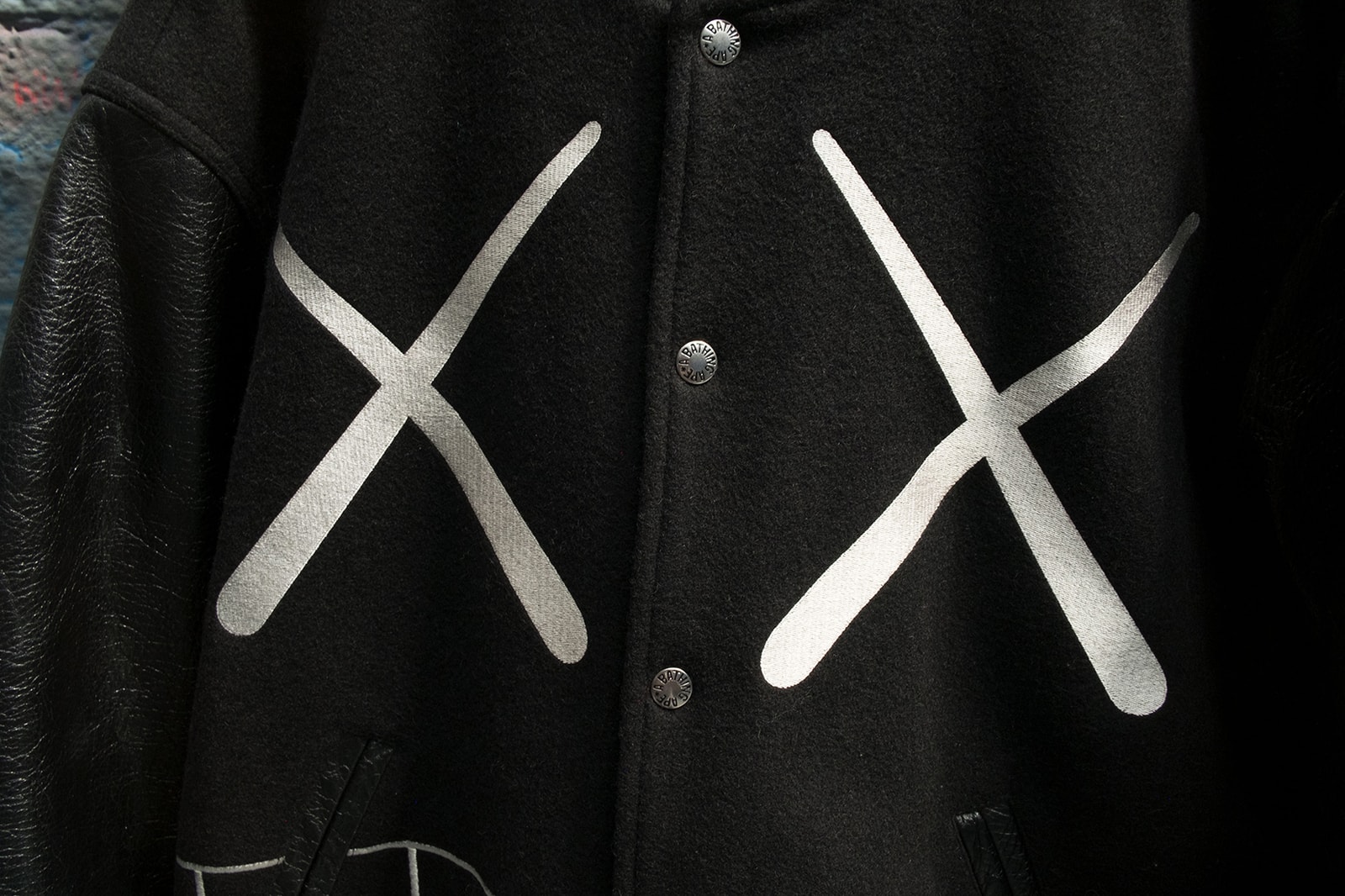 3 of 31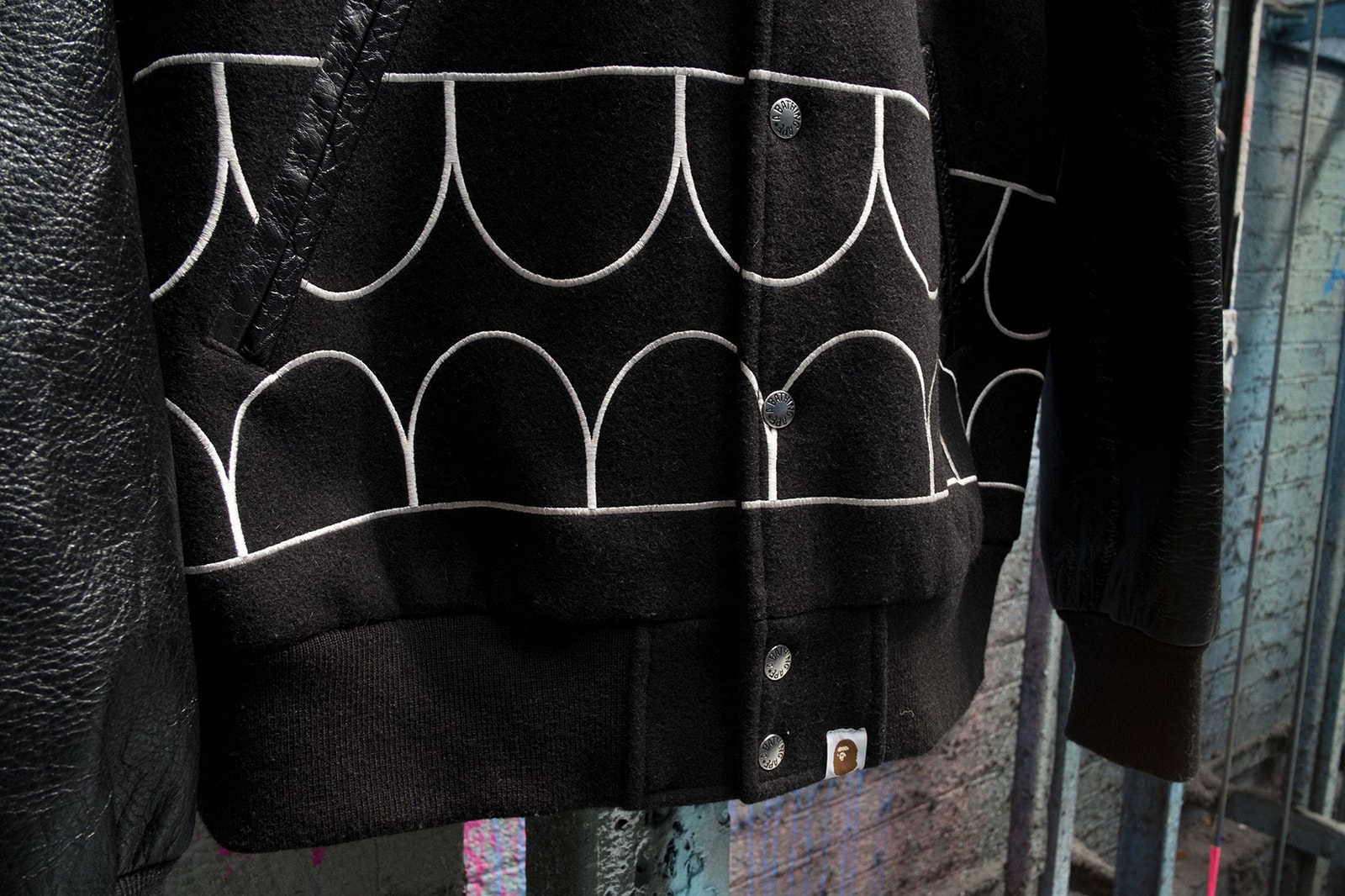 4 of 31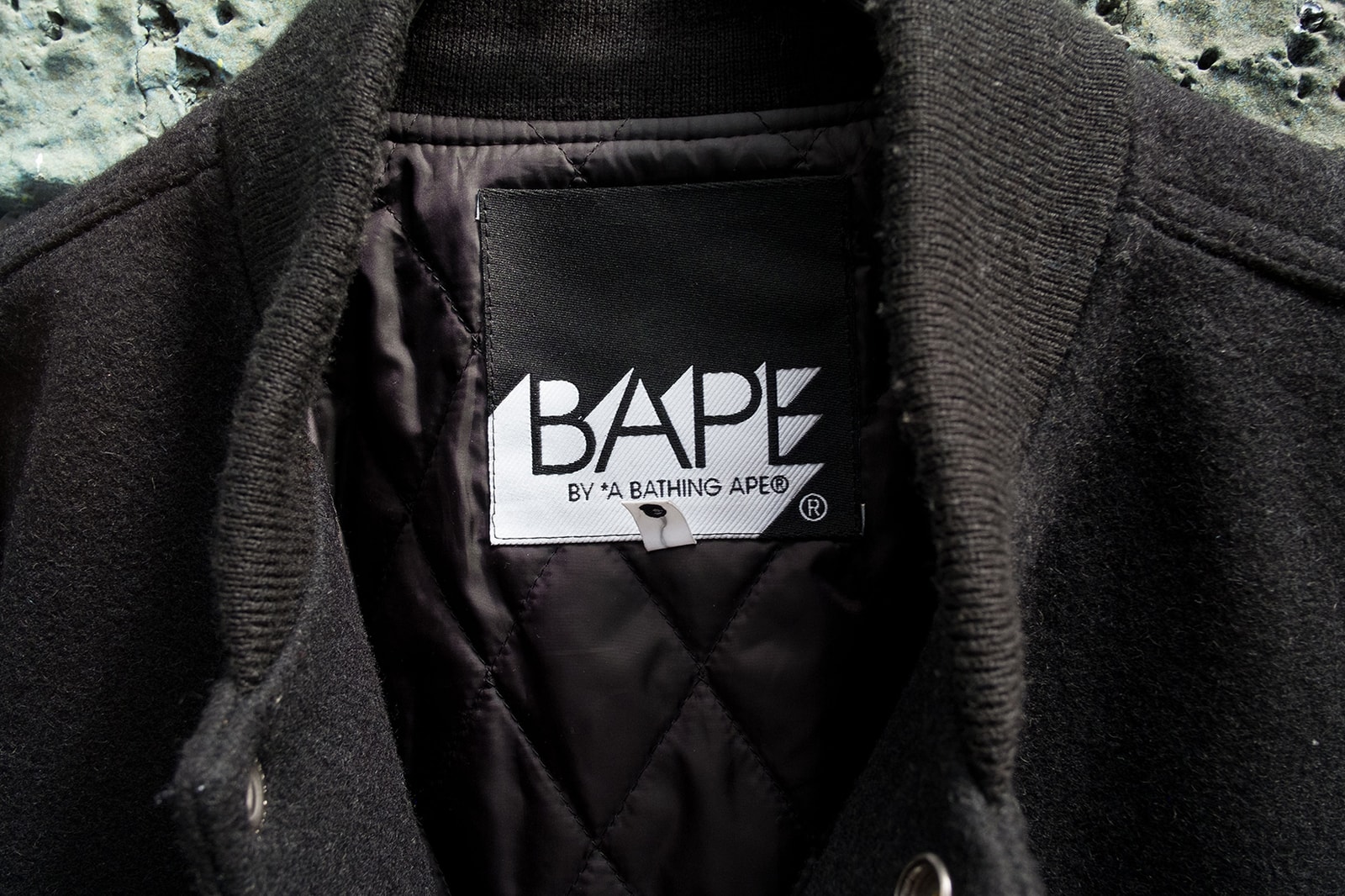 5 of 31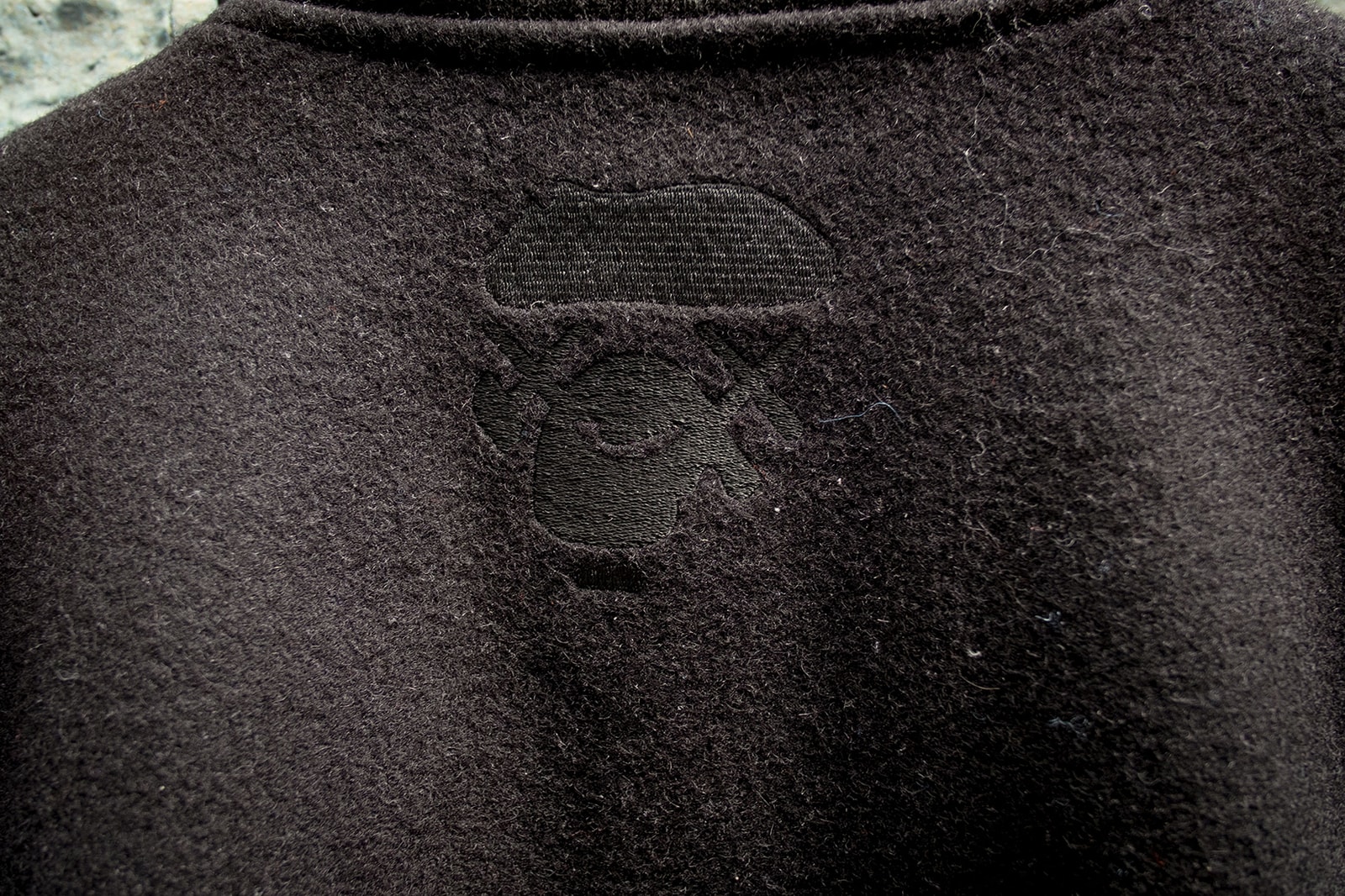 6 of 31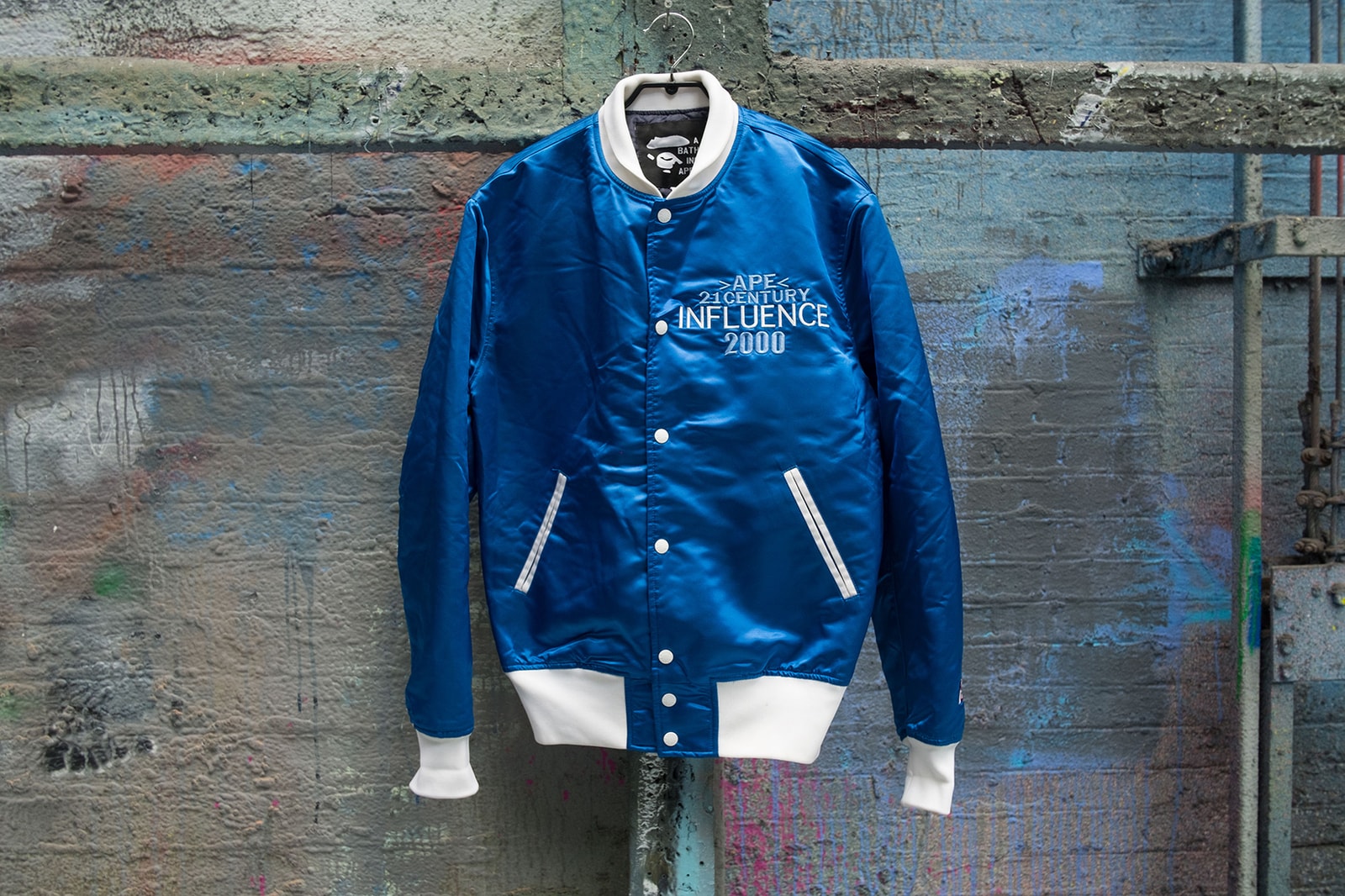 7 of 31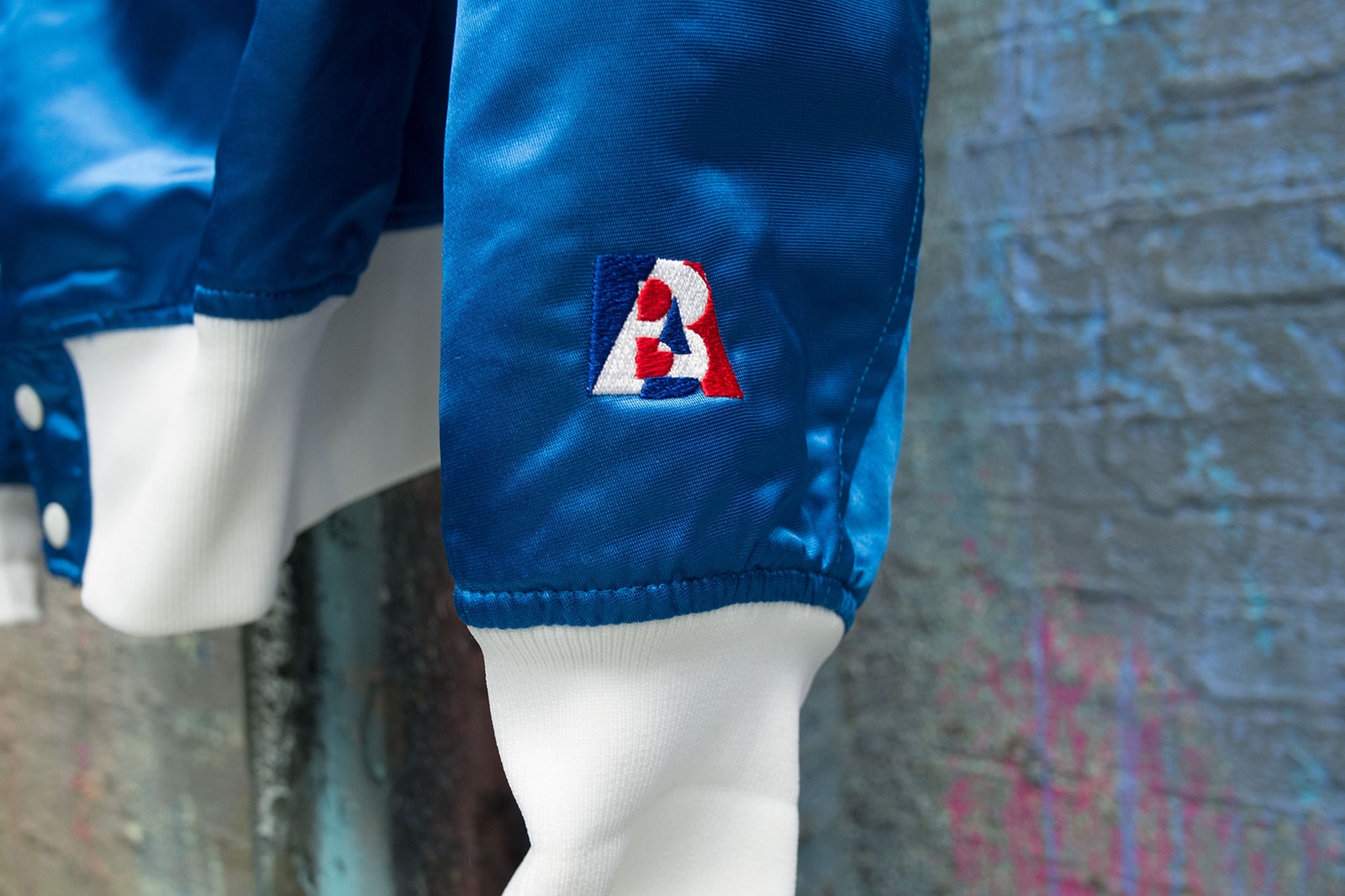 8 of 31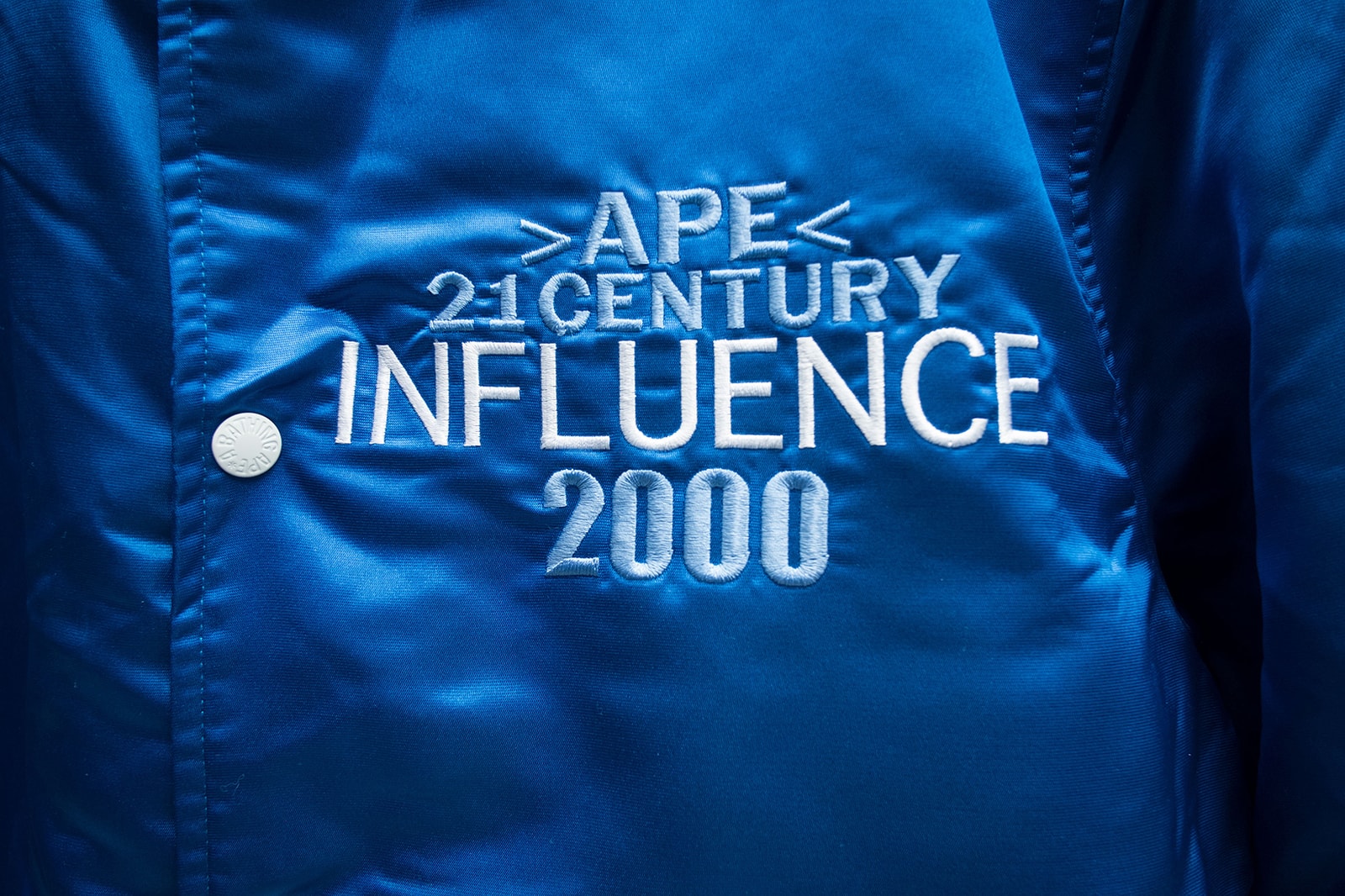 9 of 31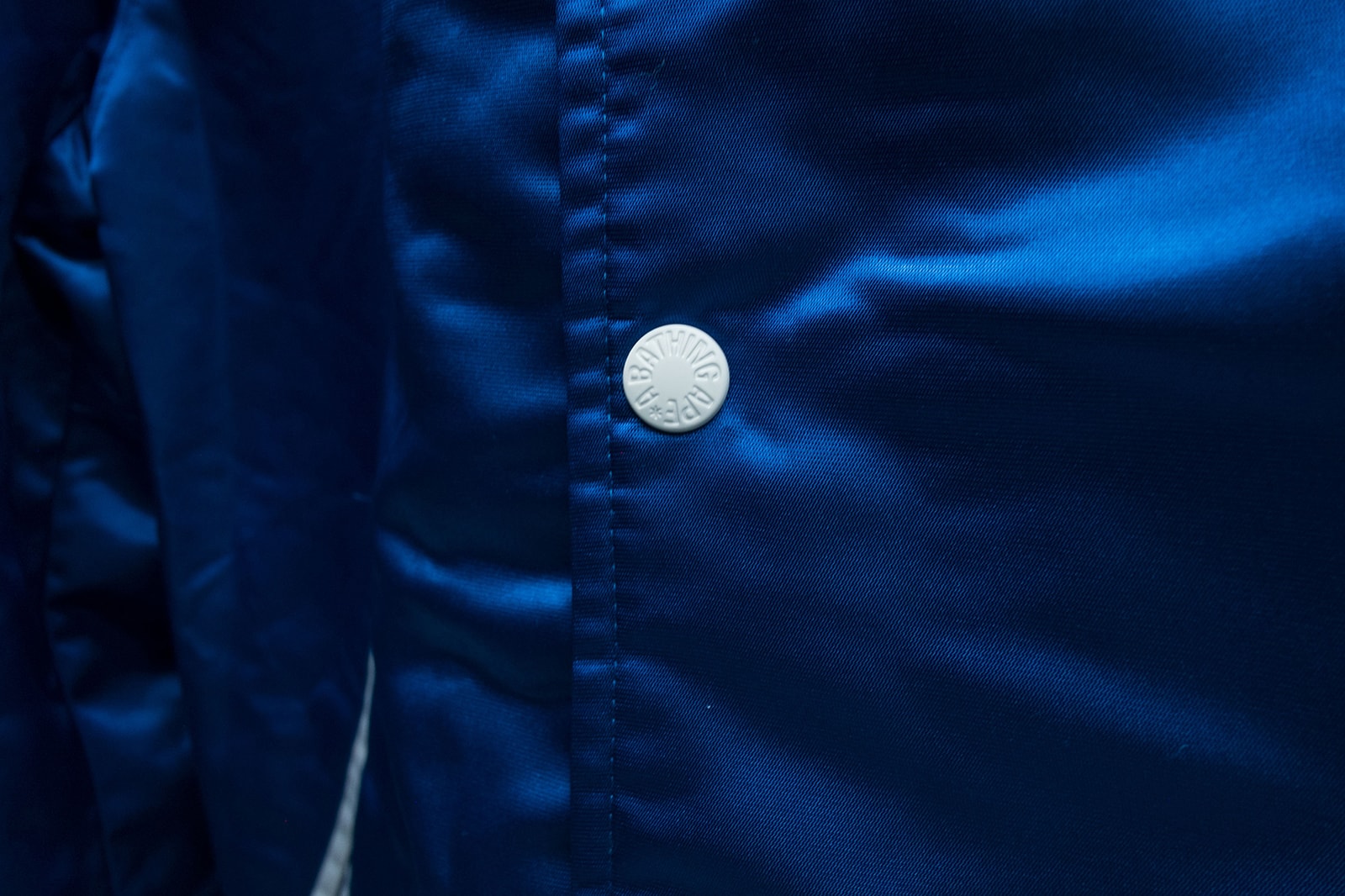 10 of 31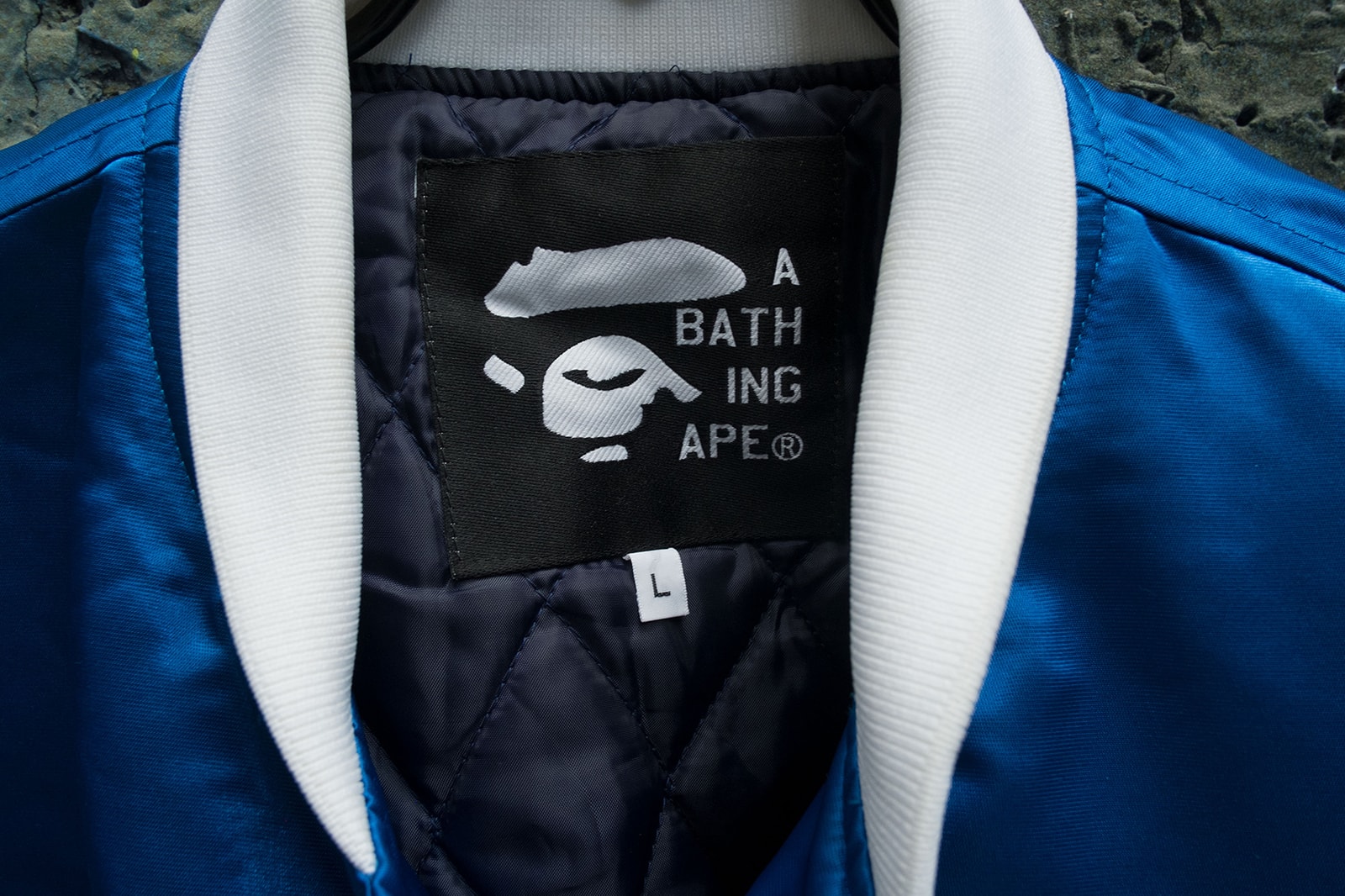 11 of 31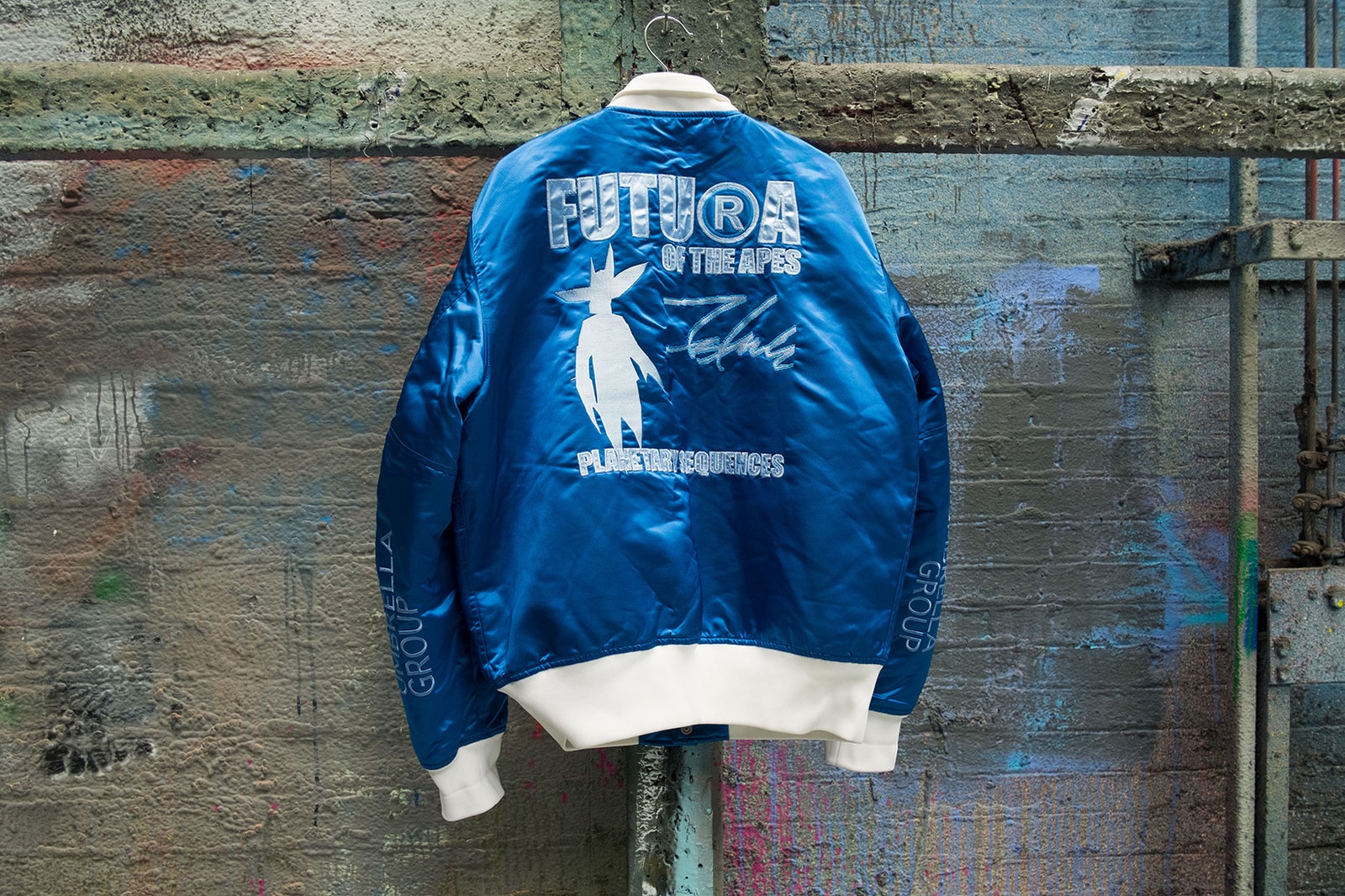 12 of 31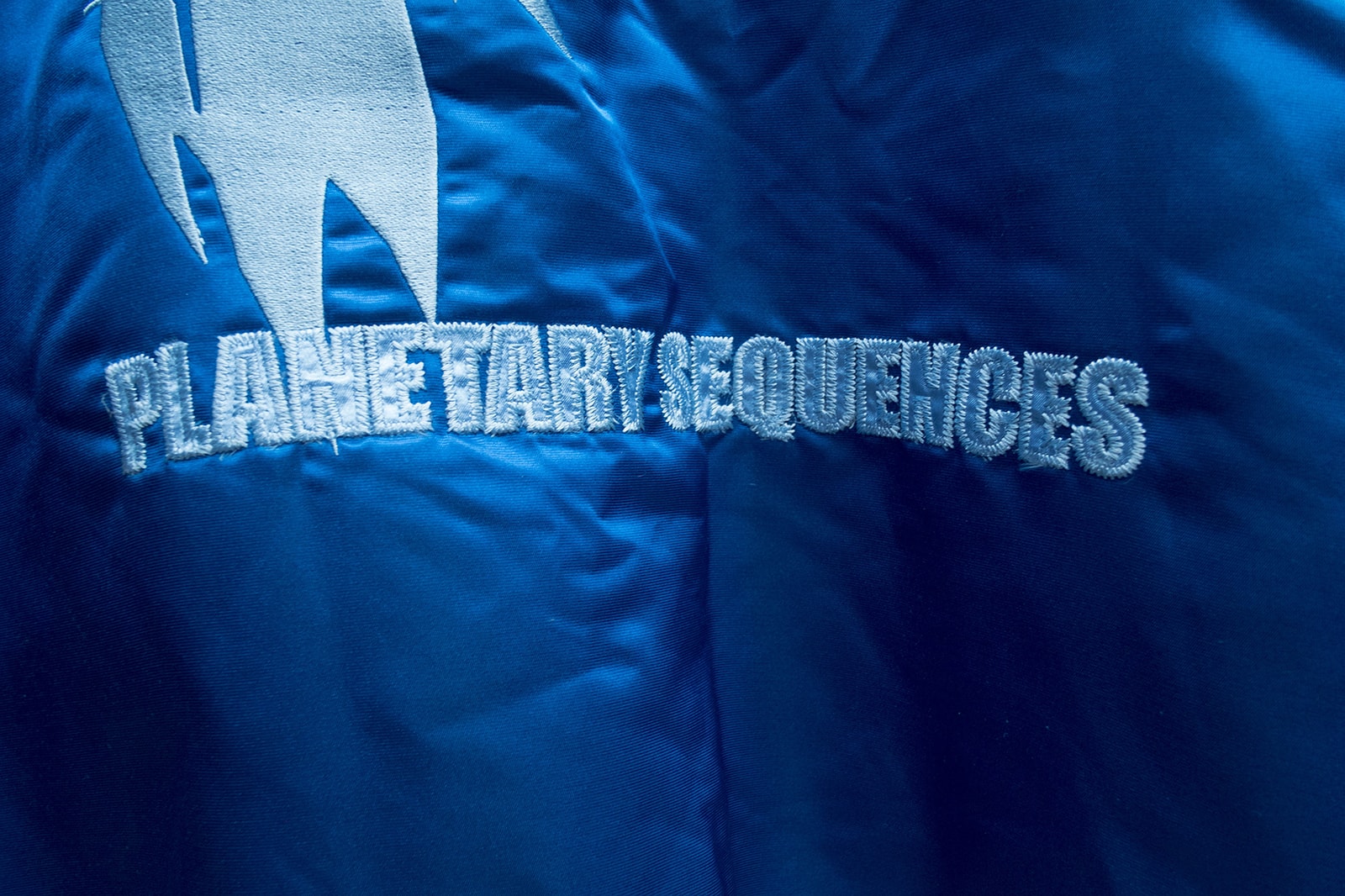 13 of 31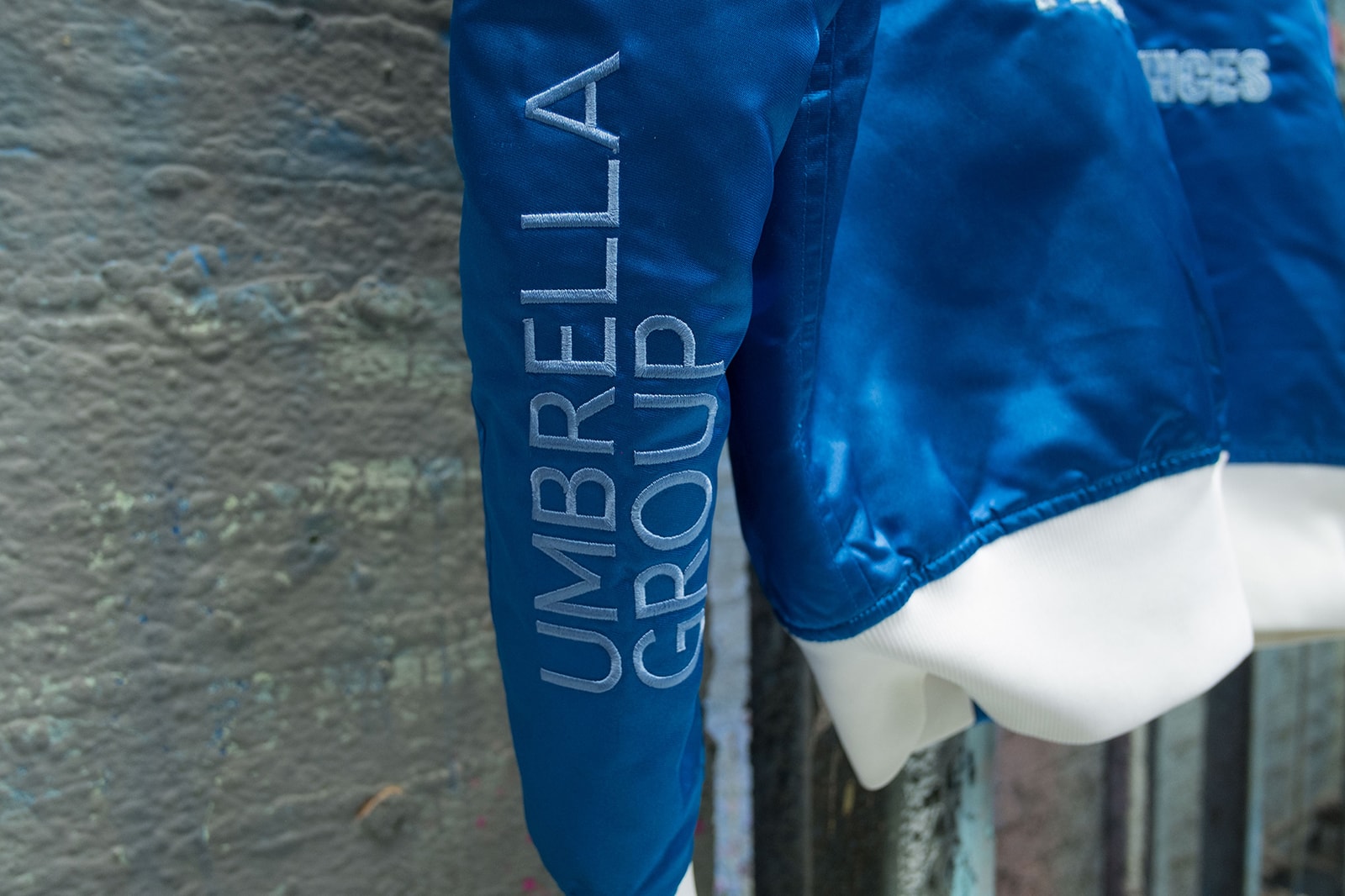 14 of 31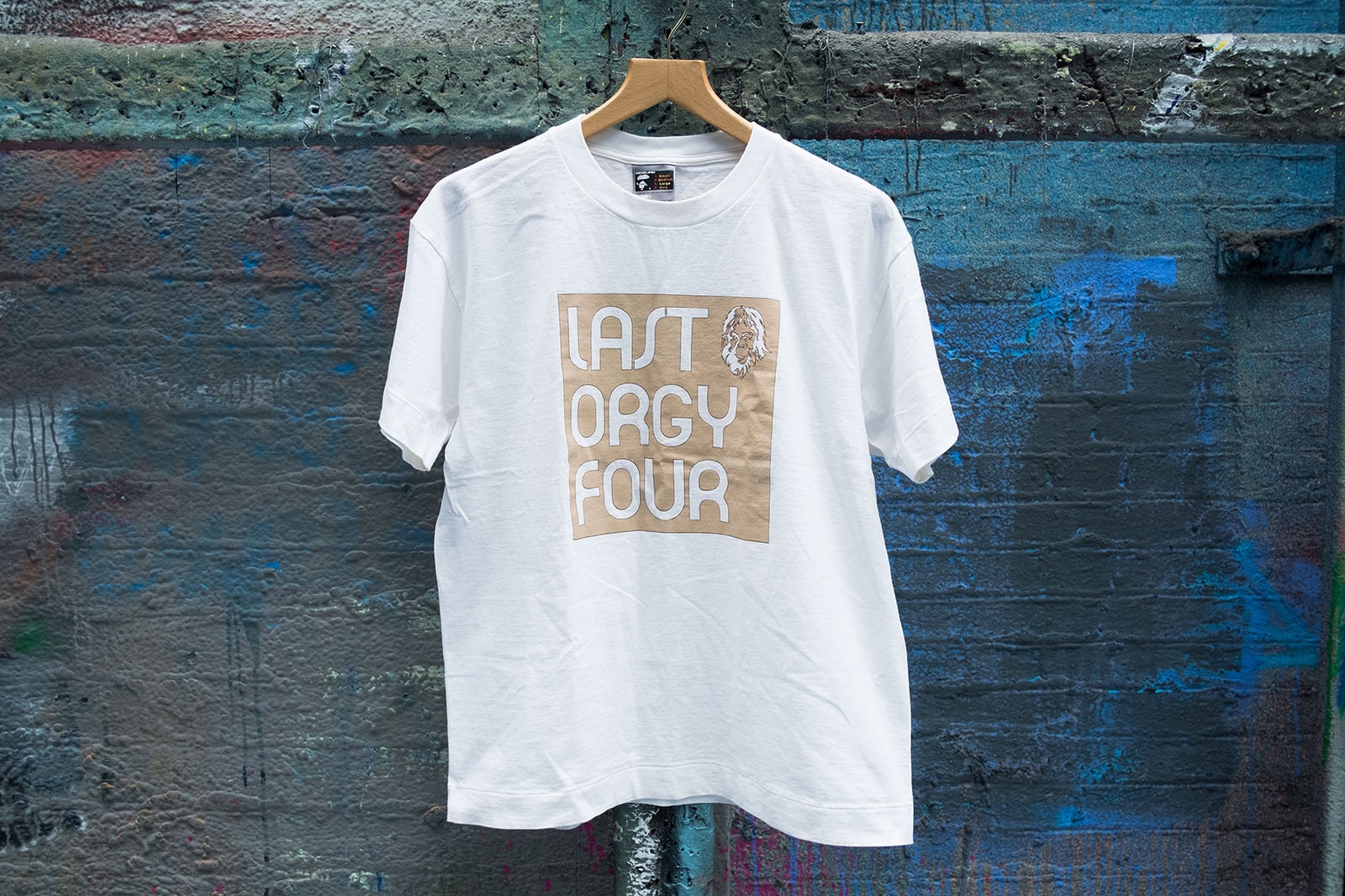 15 of 31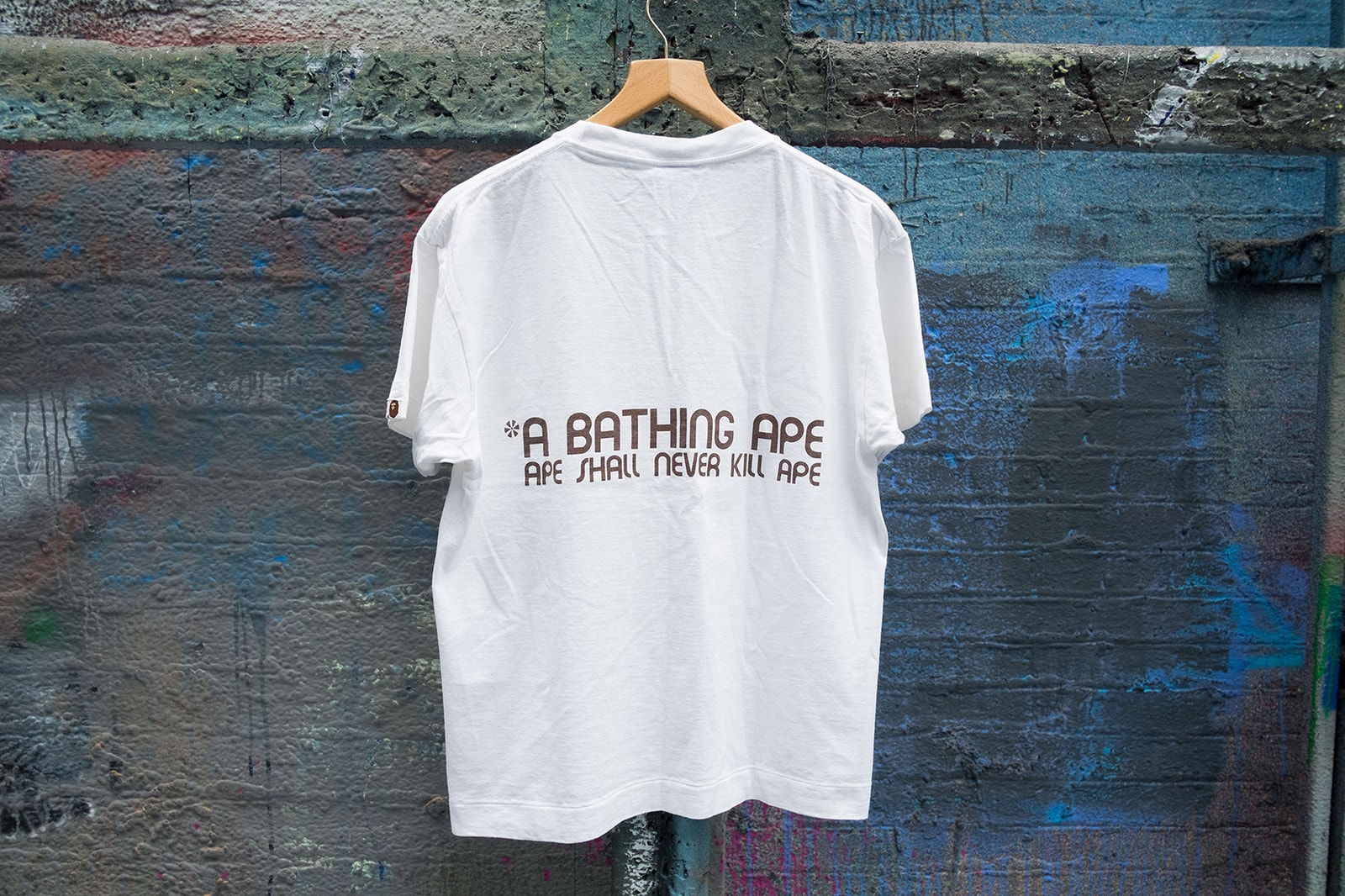 16 of 31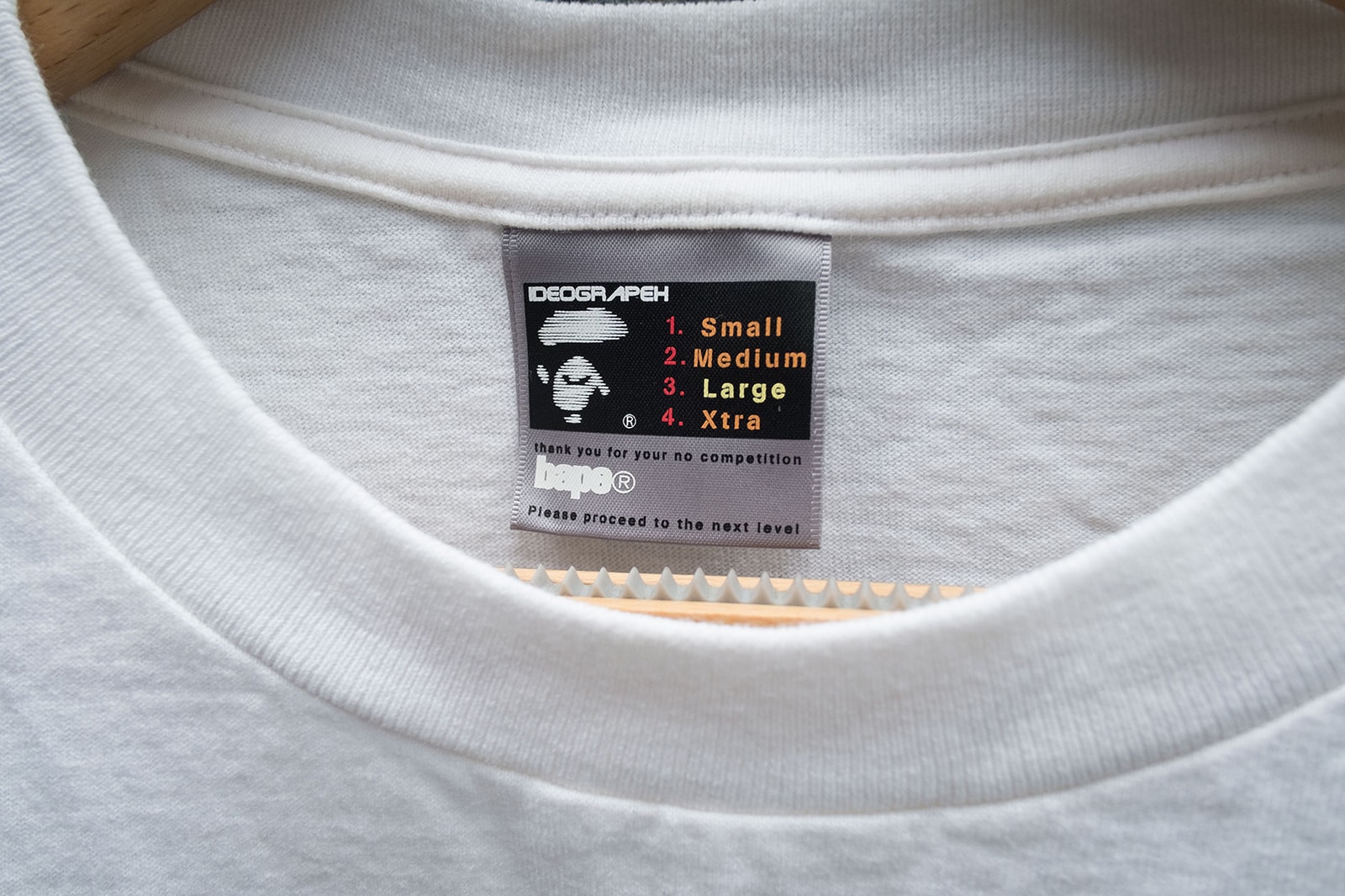 17 of 31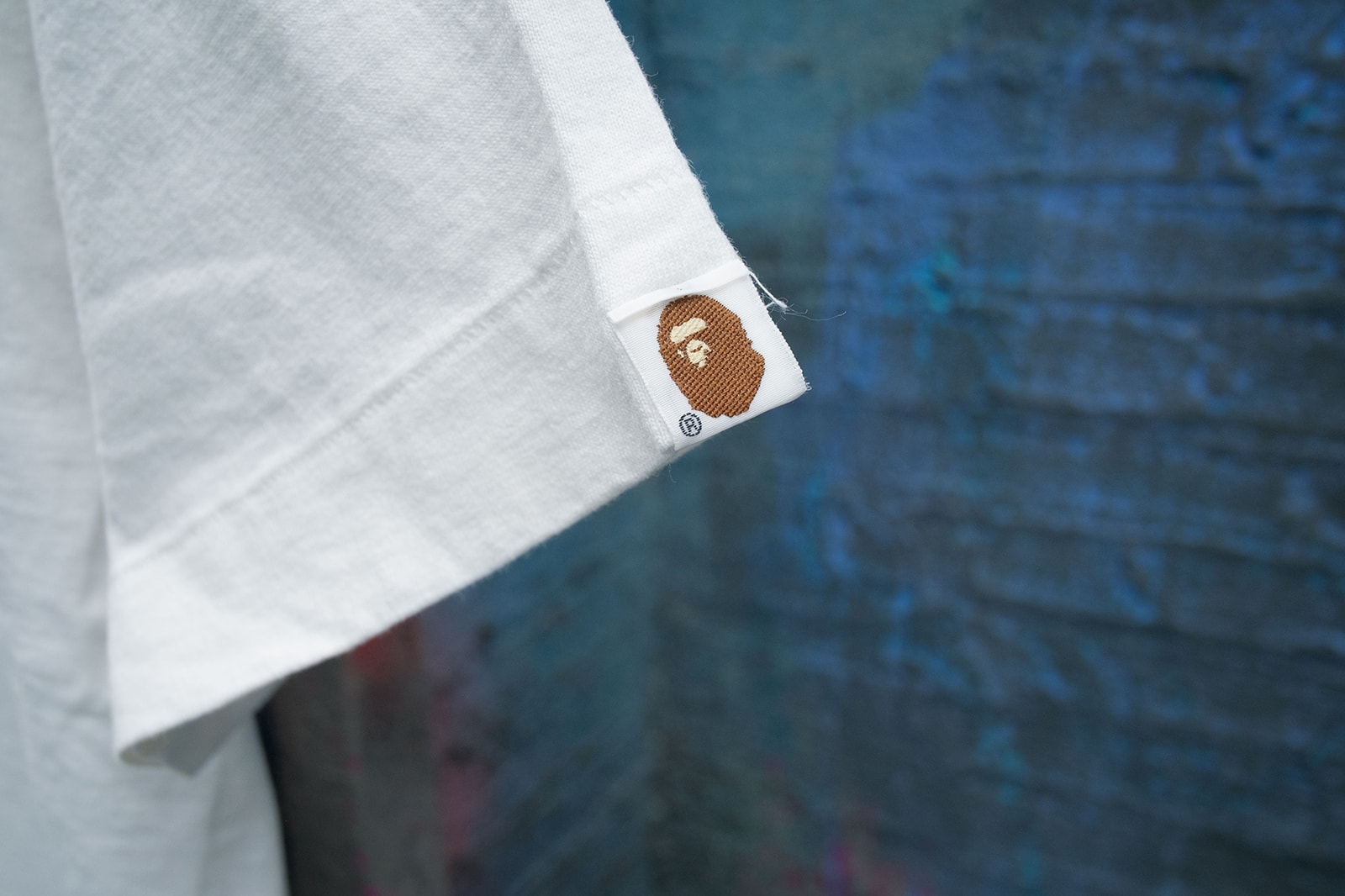 18 of 31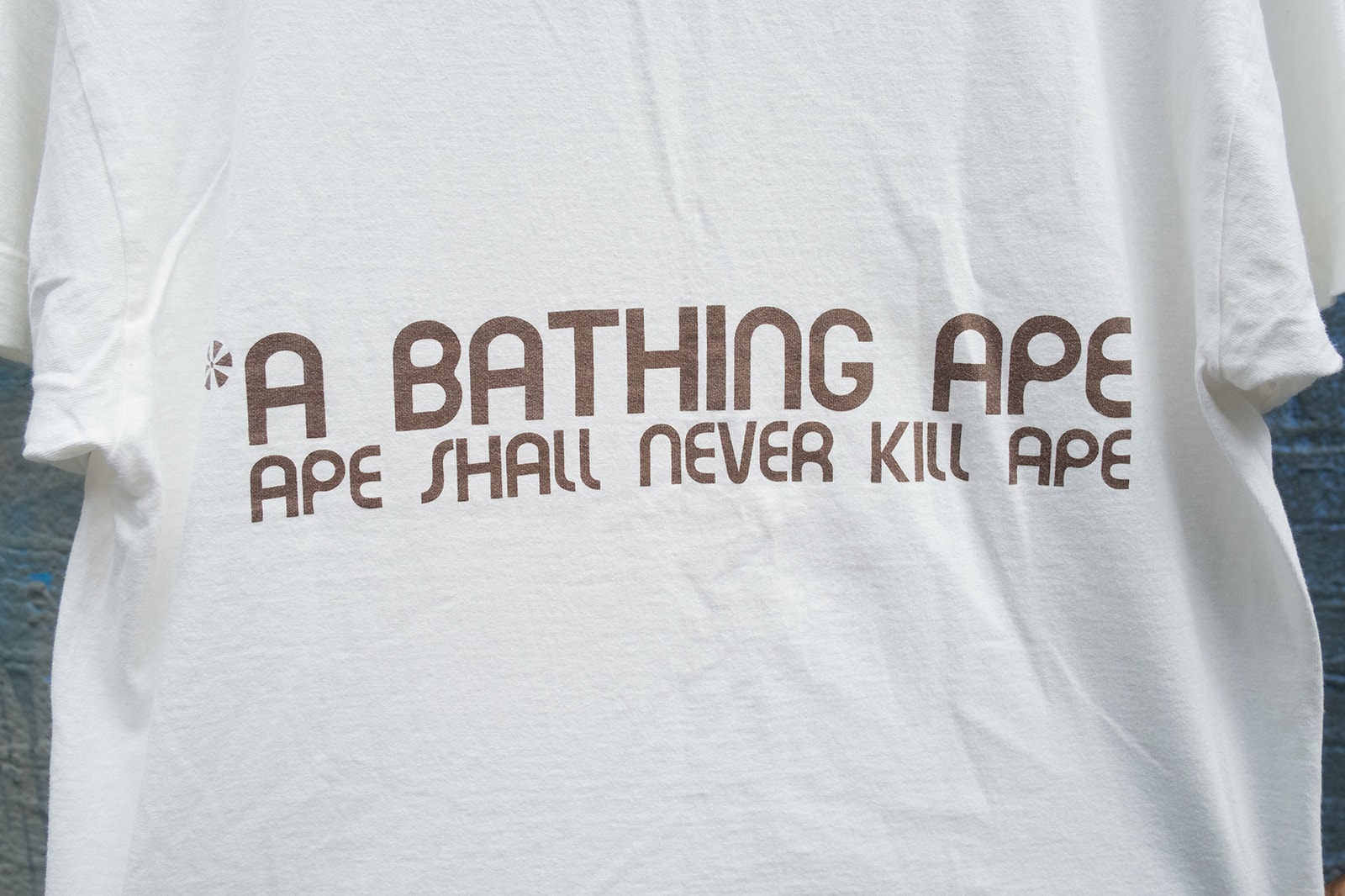 19 of 31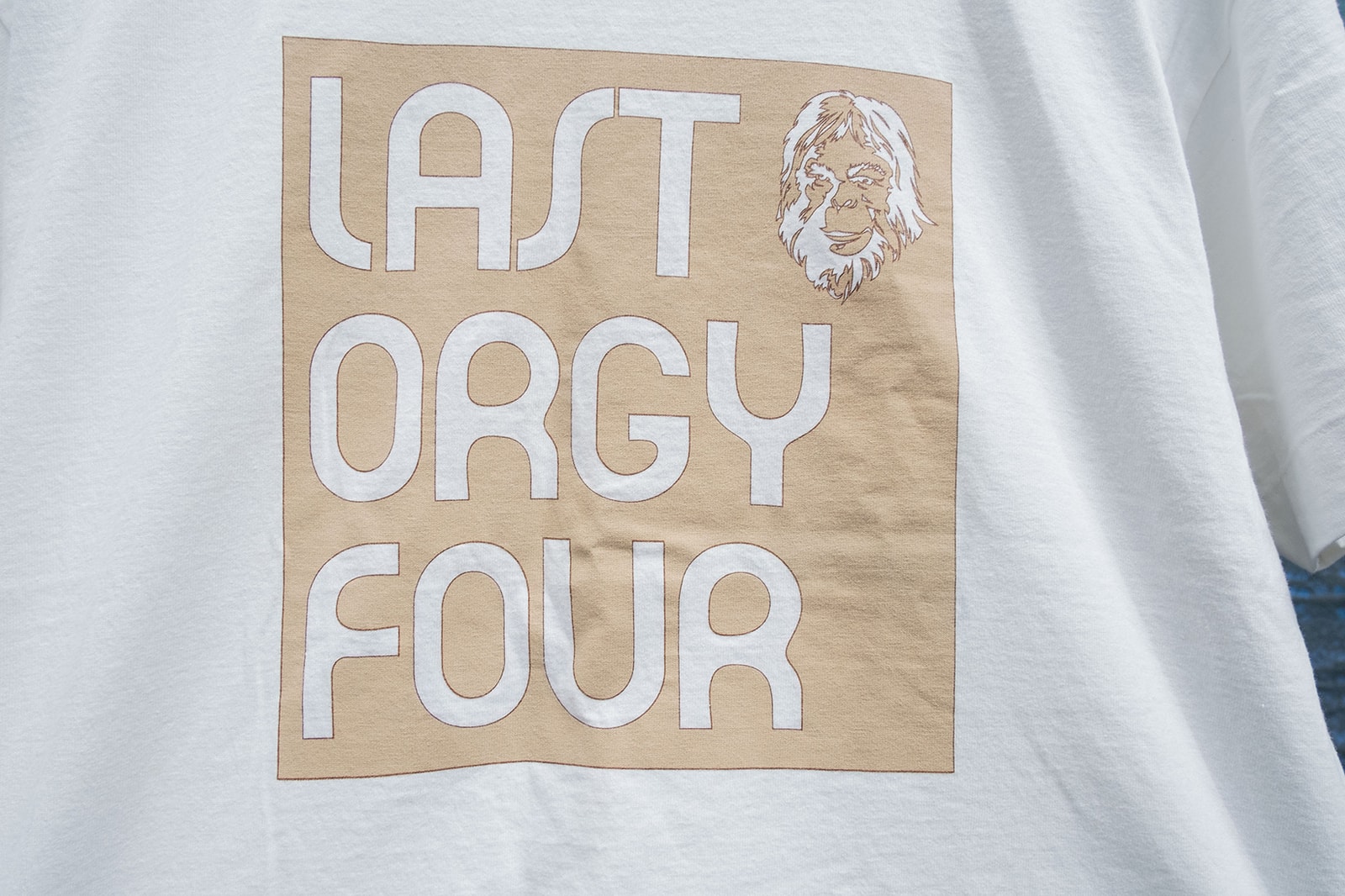 20 of 31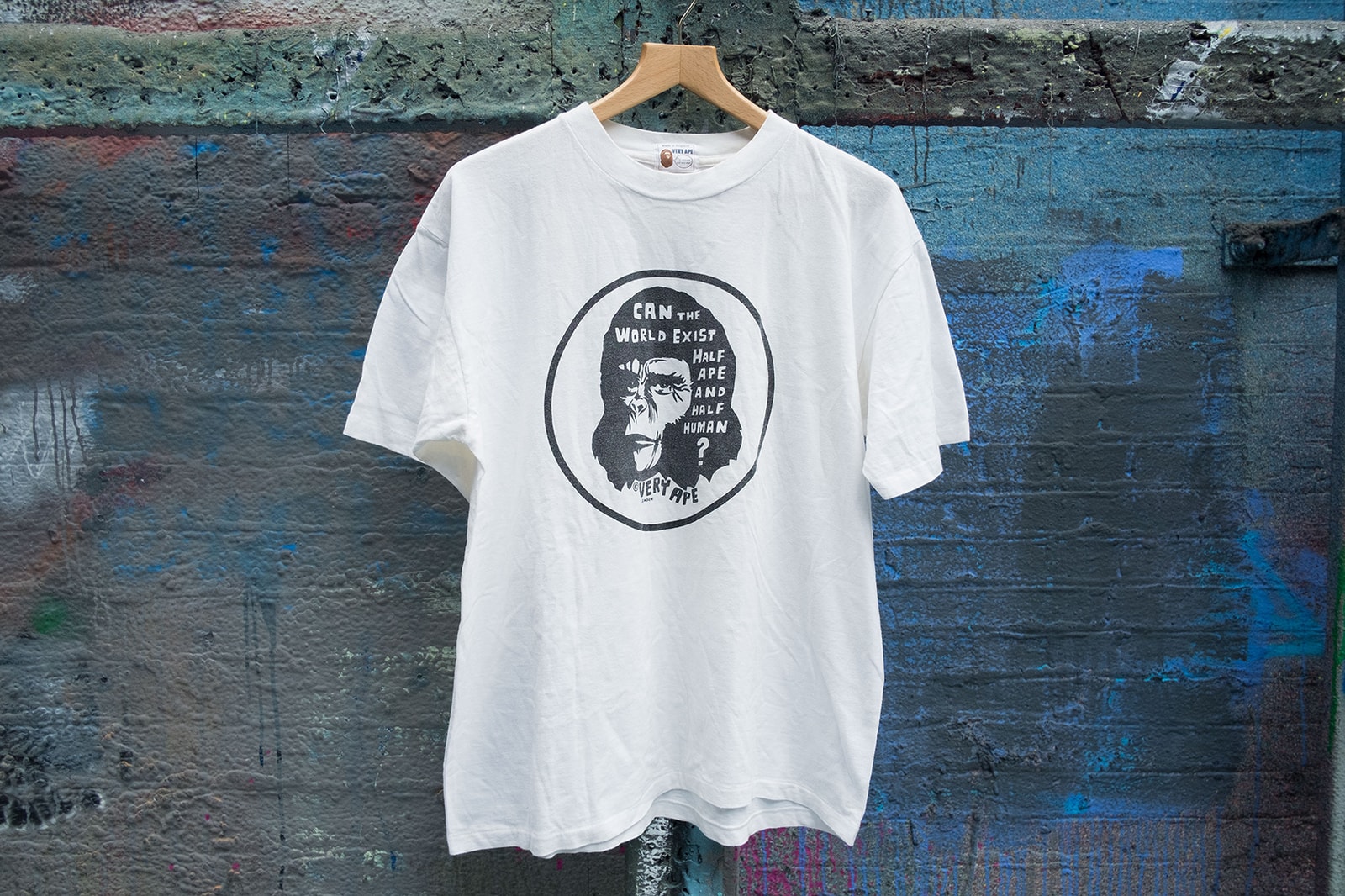 21 of 31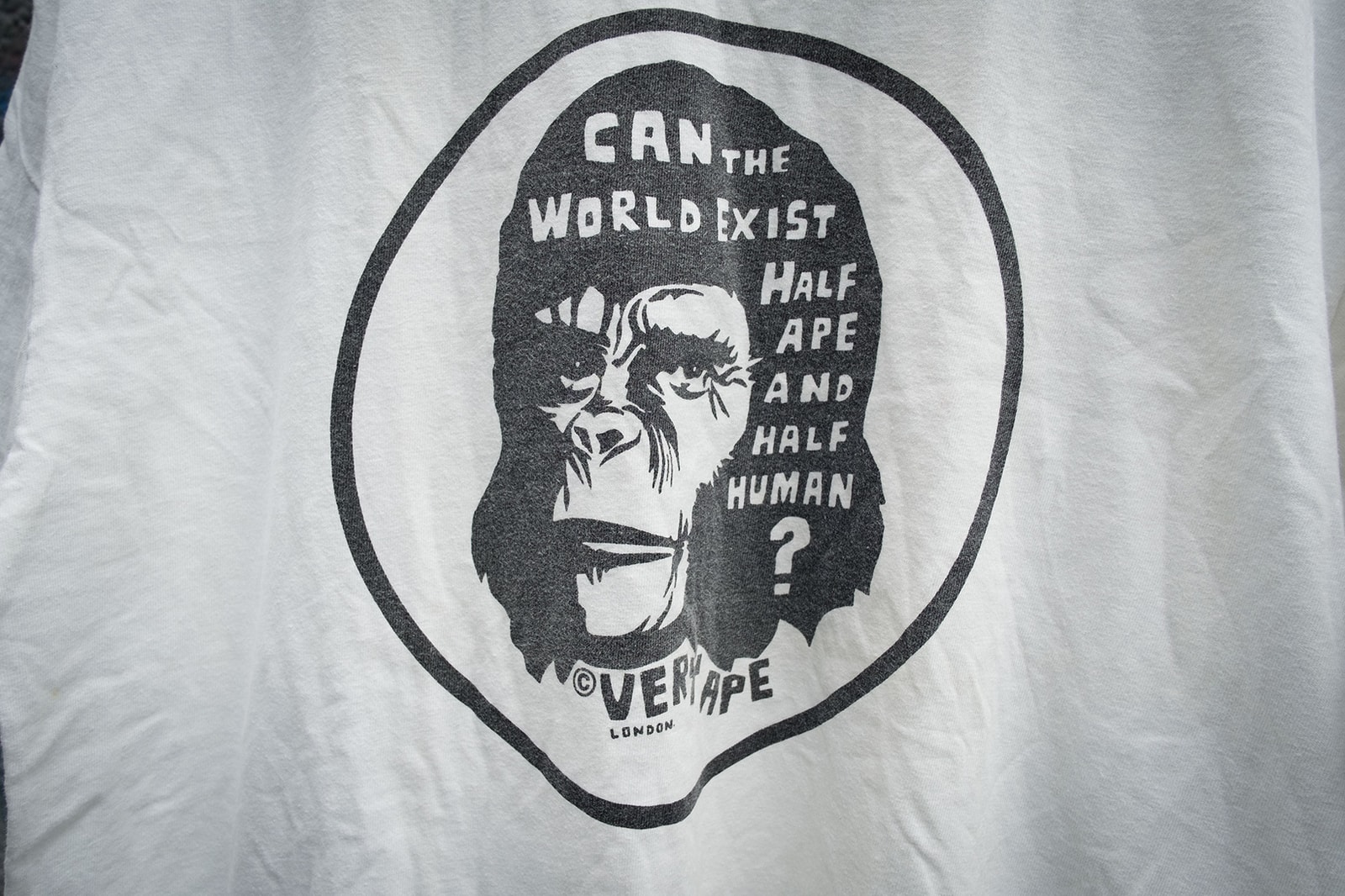 22 of 31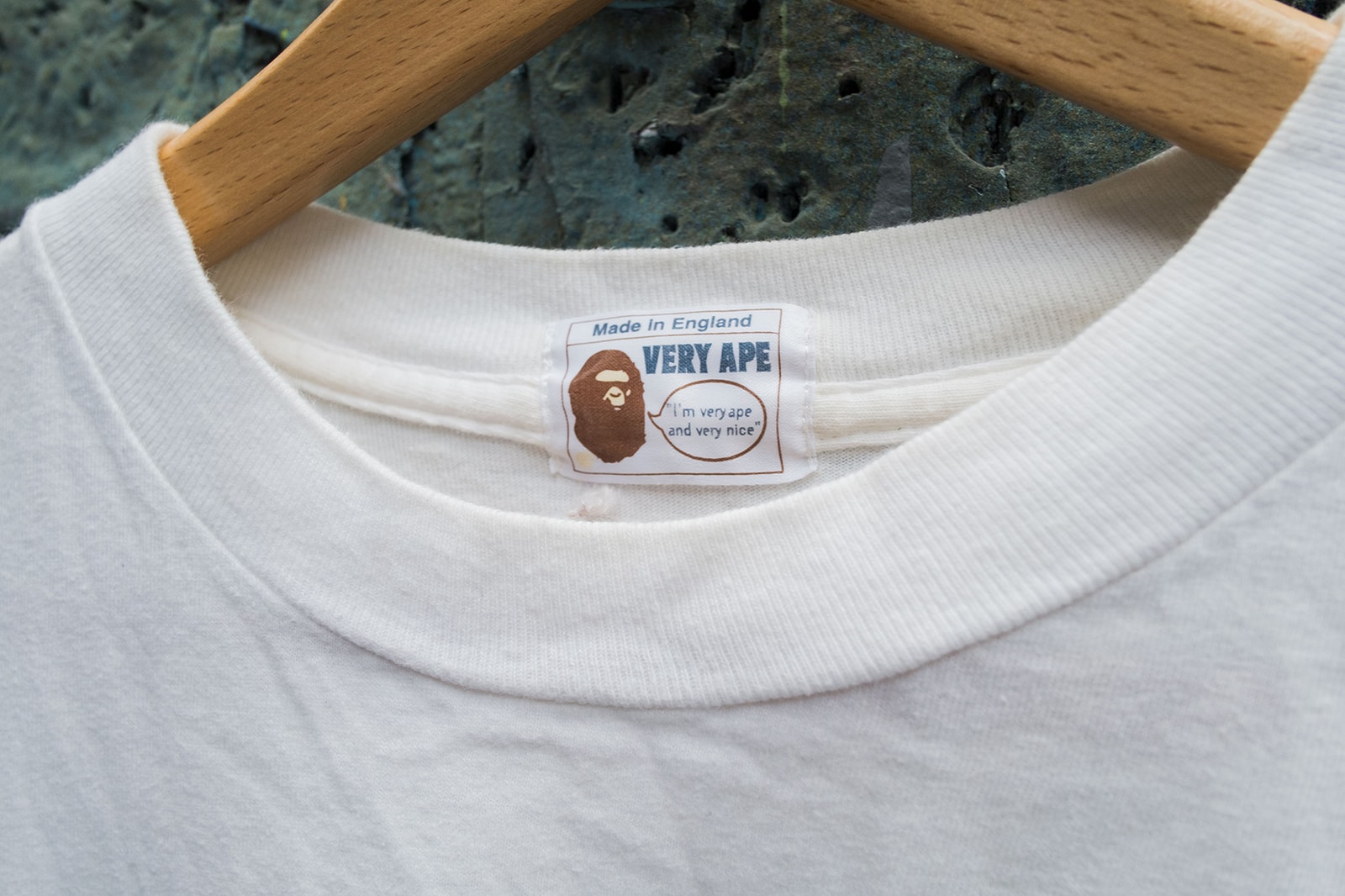 23 of 31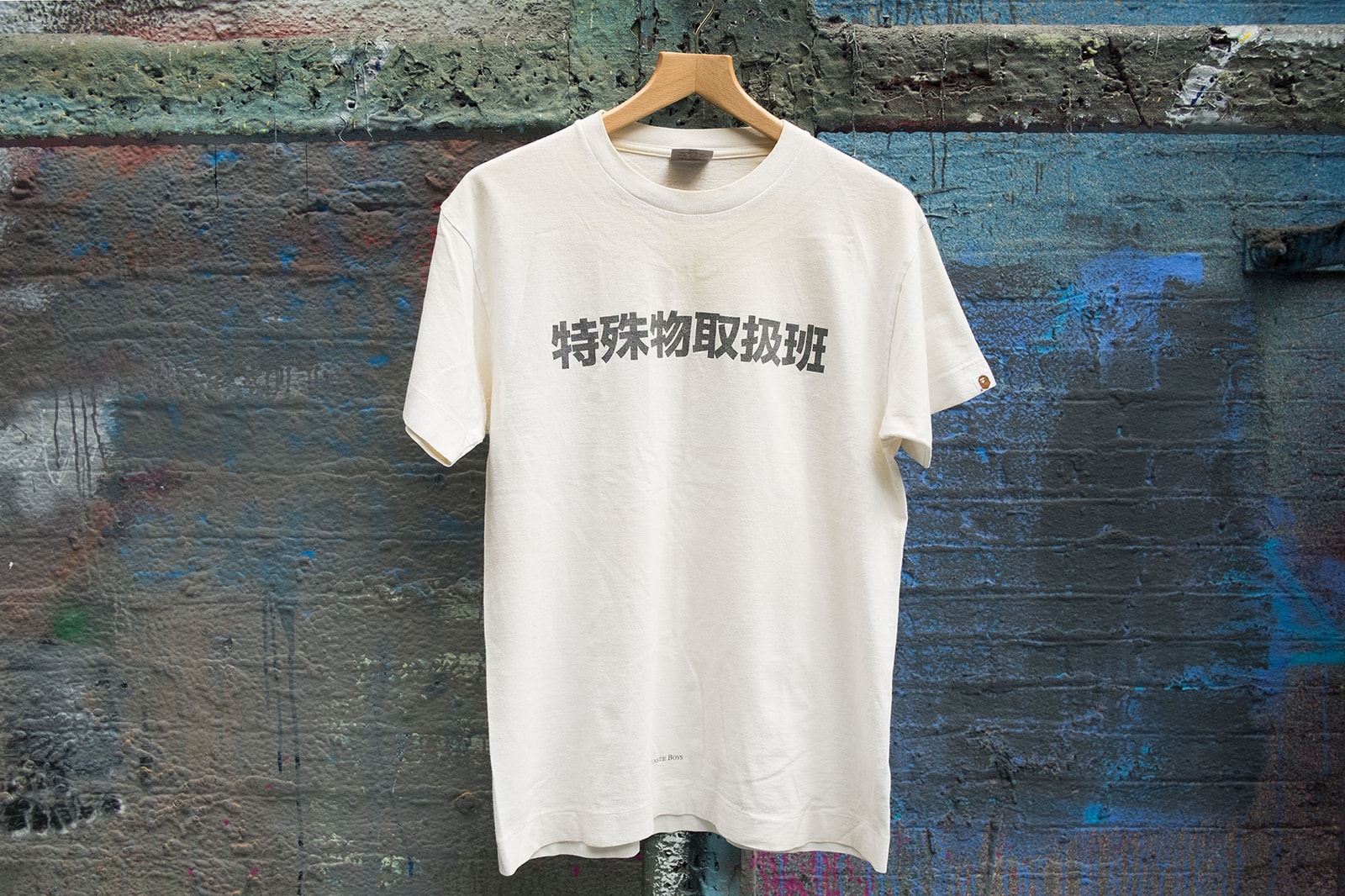 24 of 31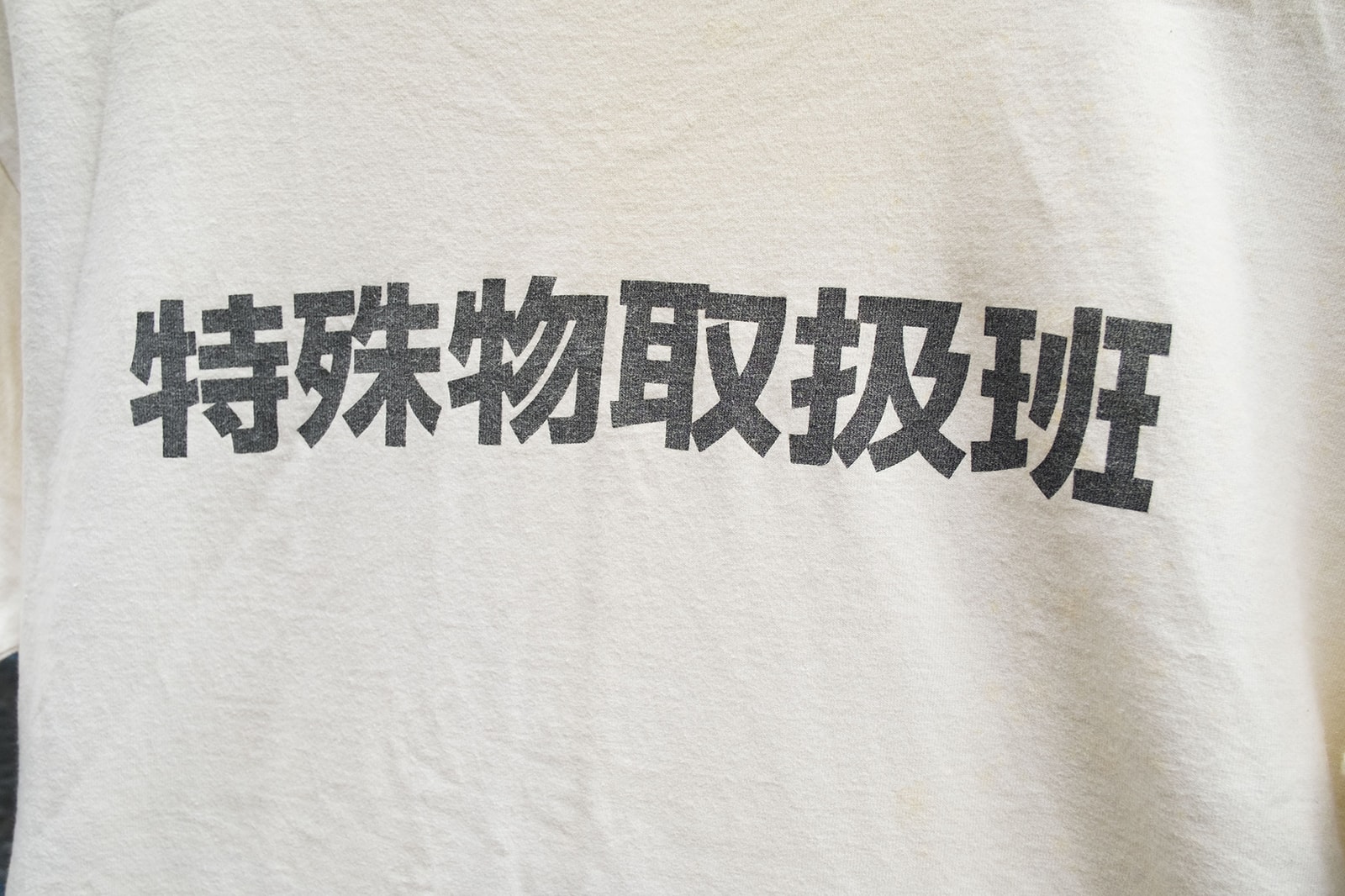 25 of 31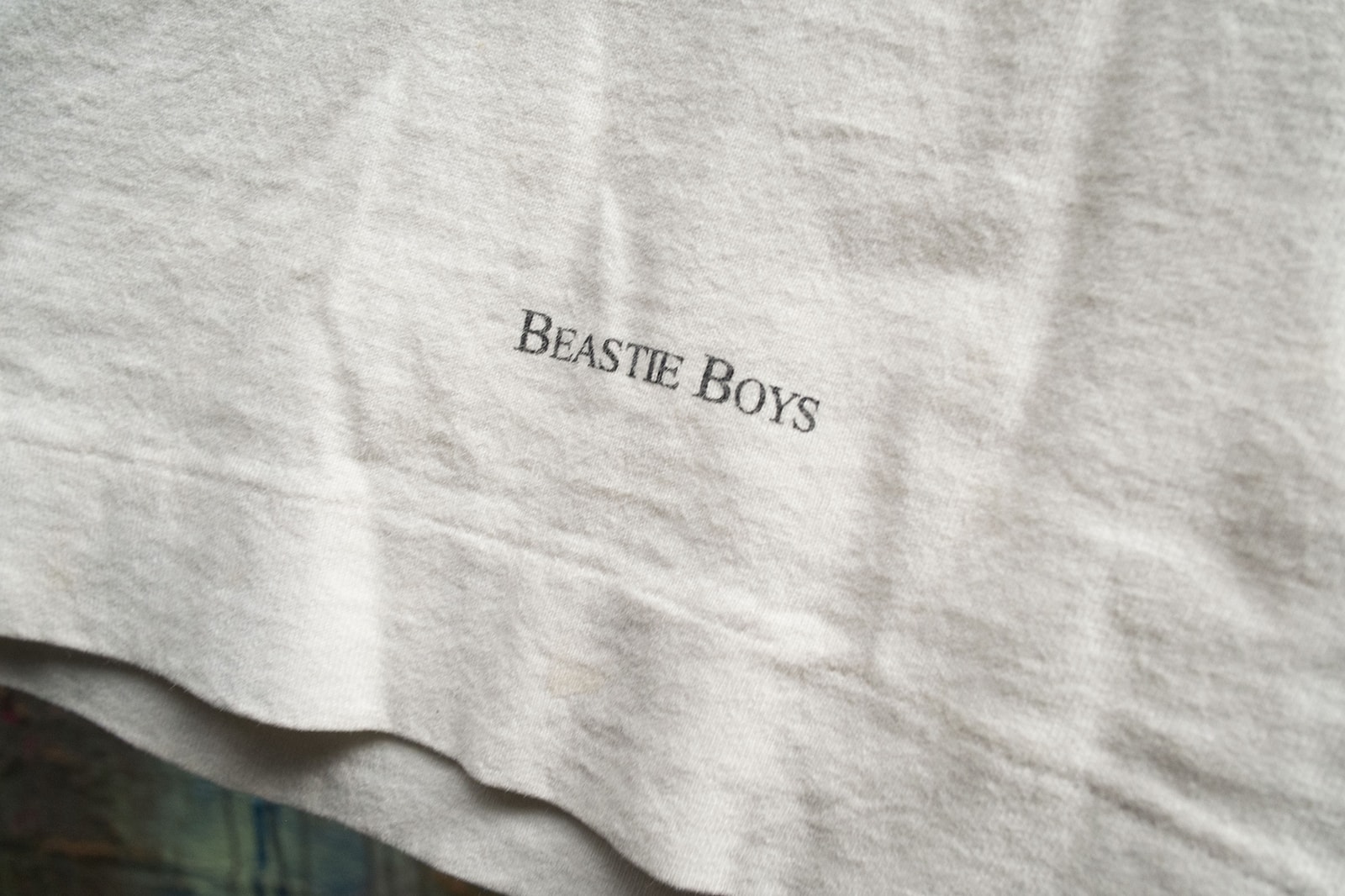 26 of 31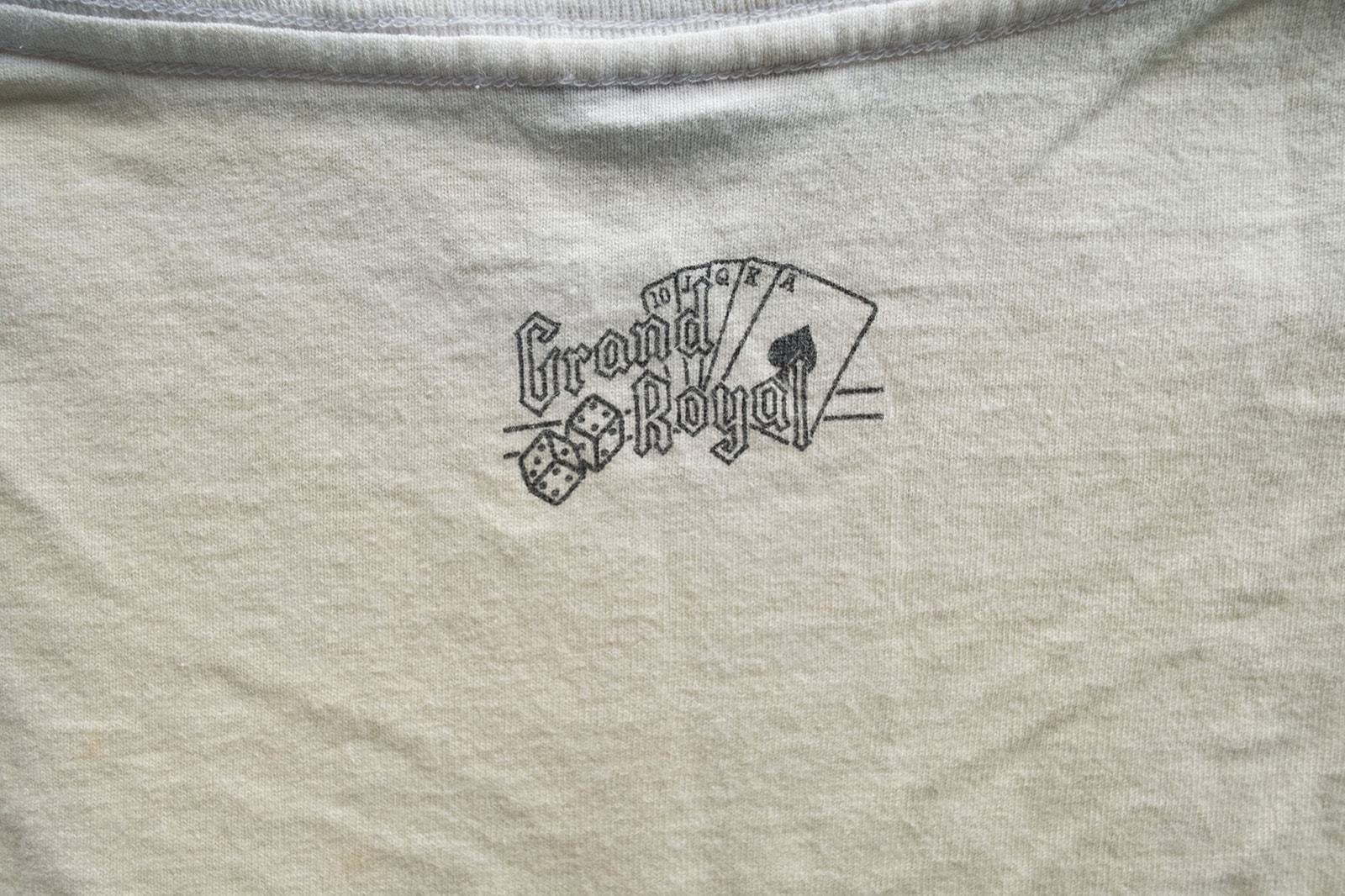 27 of 31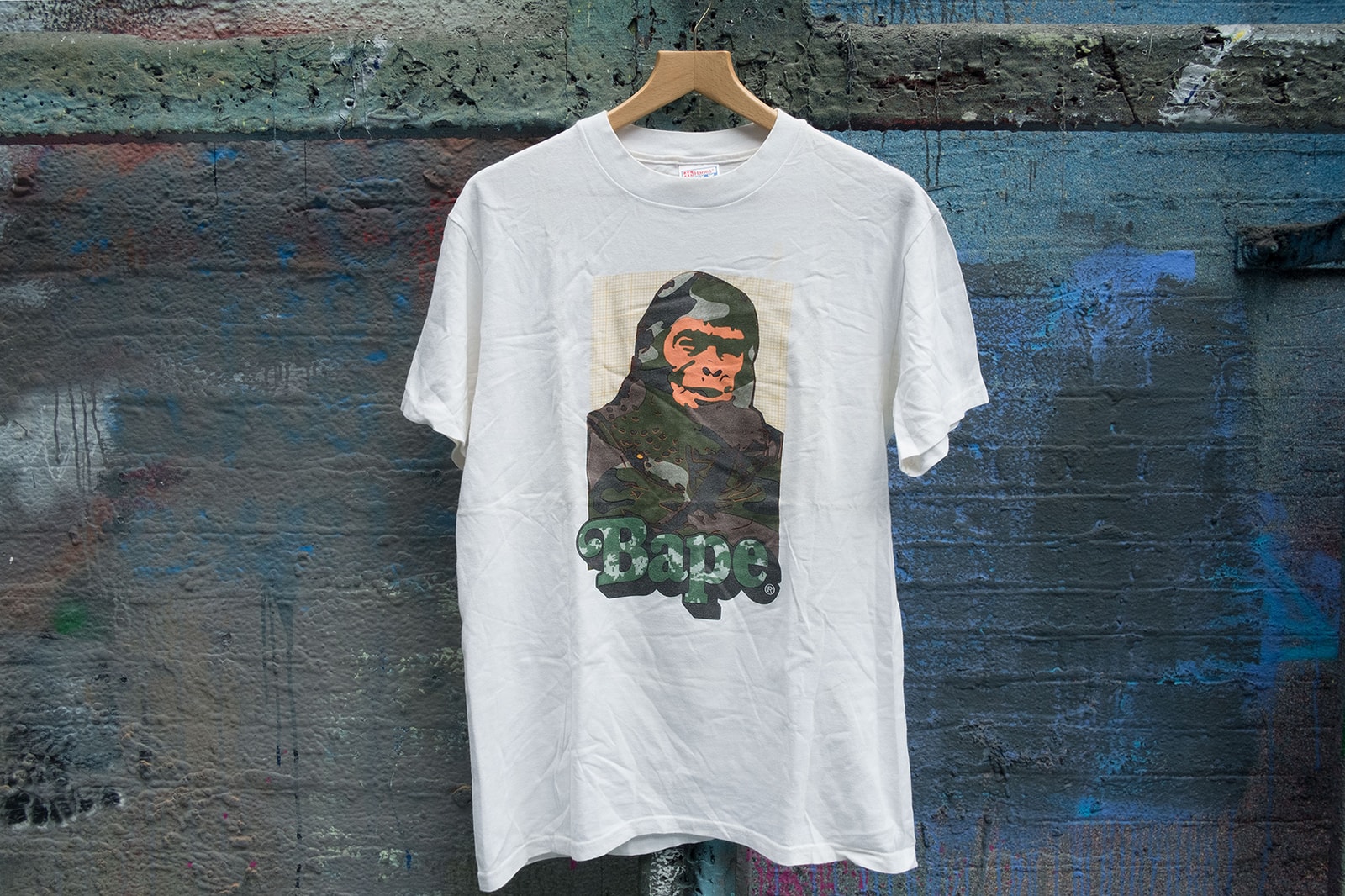 28 of 31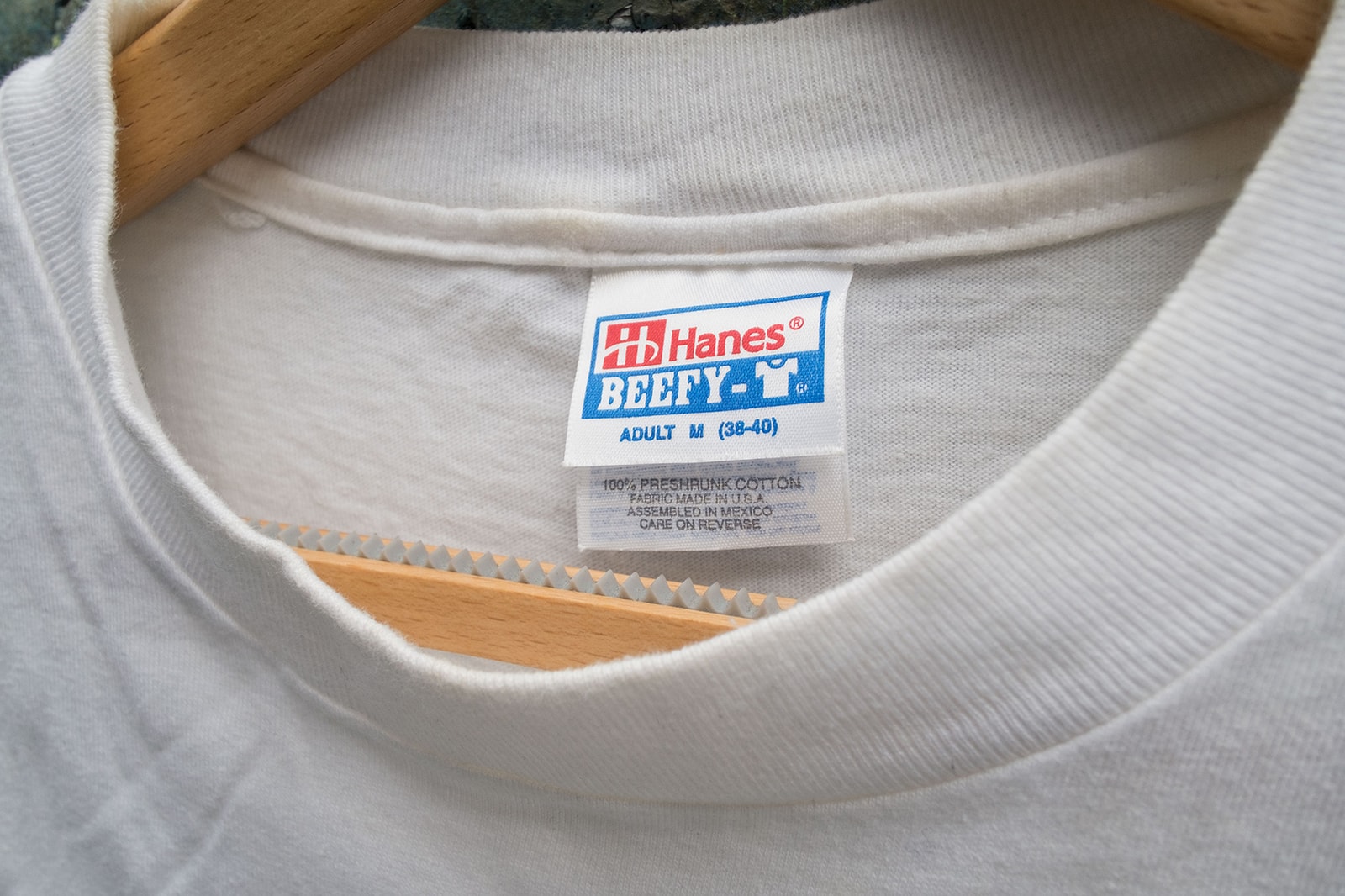 29 of 31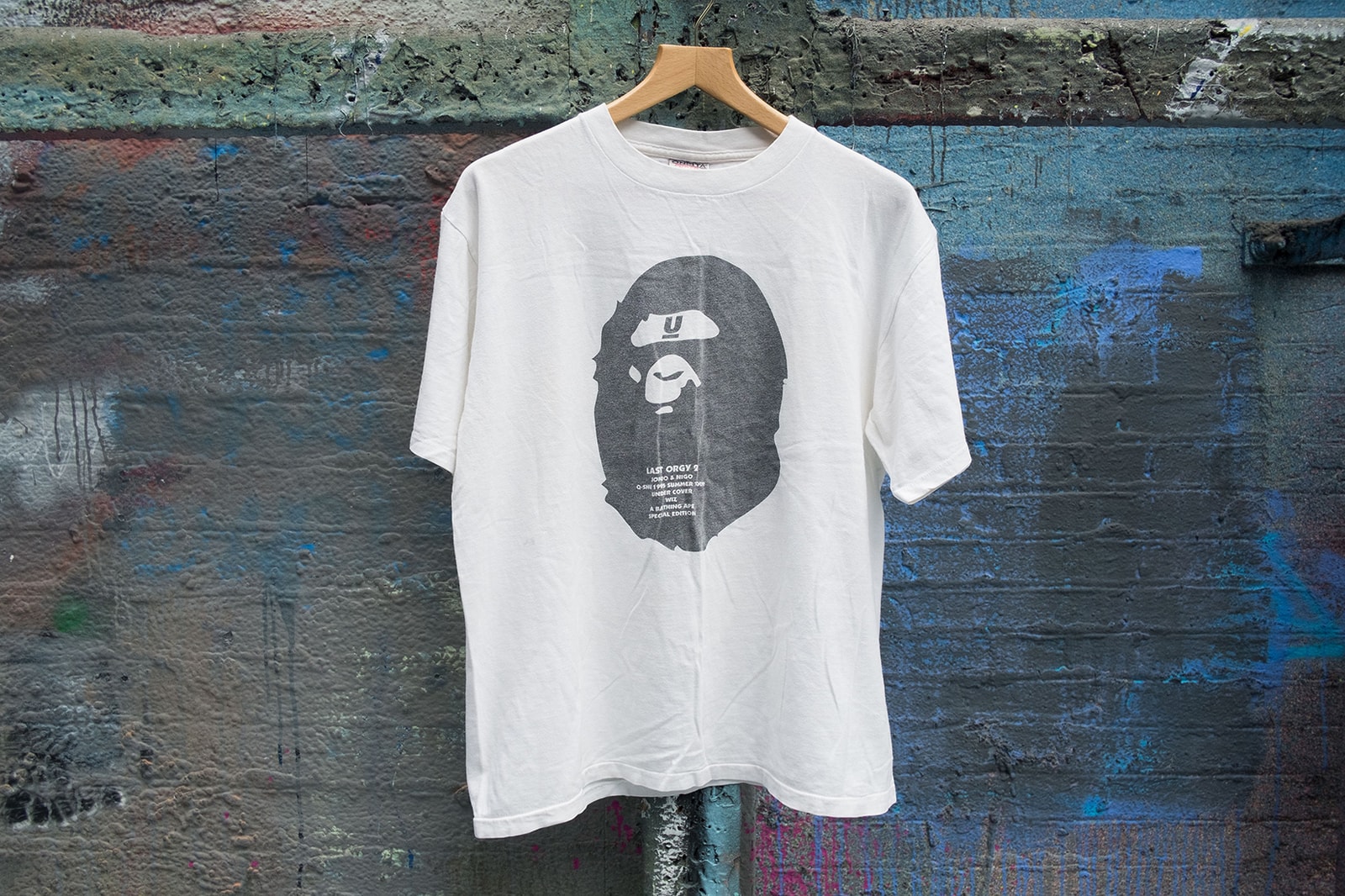 30 of 31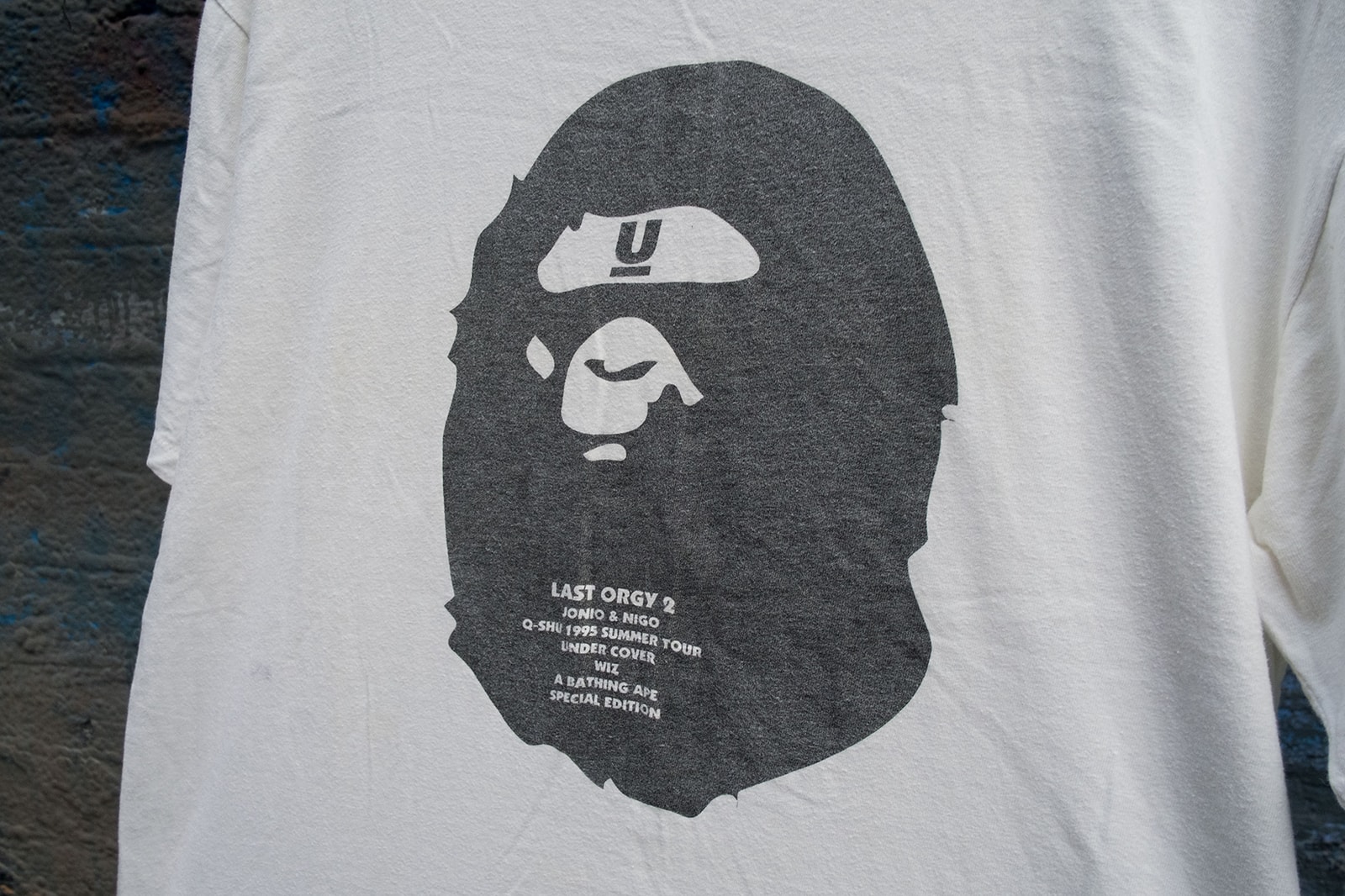 31 of 31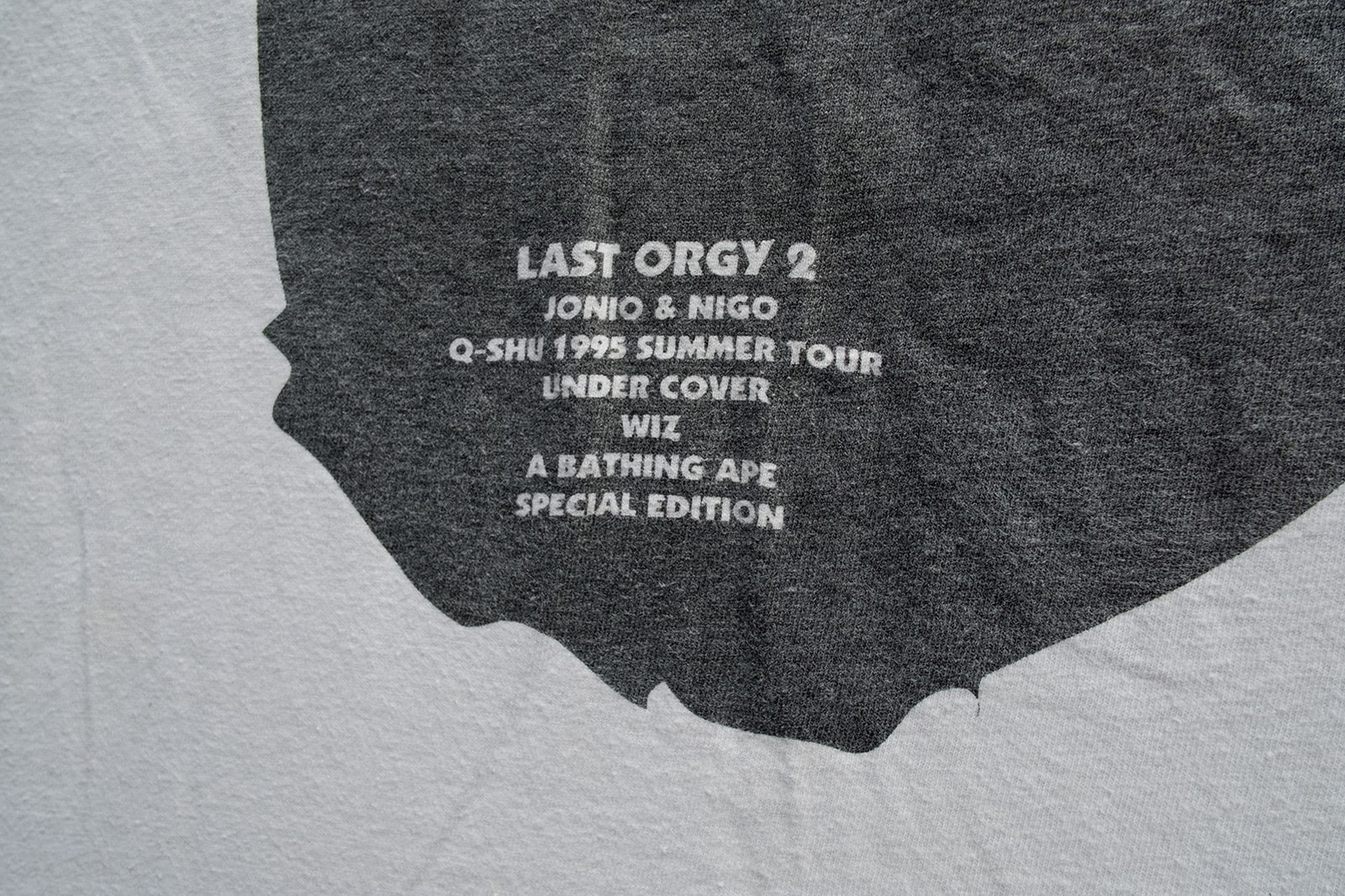 Lavelle's involvement with BAPE ended just before the Kanye and Pharrell-led era of the brand. He attributes this to his changing outlook at the time, when he was falling out of love with the direction of hip-hop. "Essentially we're all collagers and samplers, so I suppose we all went in our different directions. I didn't go the bling way because that wasn't something, it financially wasn't my thing. I didn't feel comfortable with it," He goes on to say that "It's different if you're living in New York or the Bronx or whatever or if maybe you're Japanese but, for me, when it went that way and it all became about Kanye and Pharrell, it was different for me because it wasn't a culture I was interested in."
Today, he still wears Supreme and BAPE, but to a lesser extent than he did before, mainly because he's so invested in them as companies. "I wore it religiously and when the direction of things changed, it had an impact on how I felt about it. I do still wear it occasionally but I would wear something very subtle." And when he does buy it, it's usually for his stage wear. "I got the CDG Supreme suit but I'll wear it on stage and it's a cool CDG suit with Supreme. It's not like I need to get the latest hoodie. My life was incredibly materialistic and it was what drove a lot of the creative process, but things change, my life has changed and I'm not as materialistic." But, with that said, Lavelle does like keeping the garments because of their scarcity. "I quite like having vintage stuff that I'm not gonna walk down the street and everybody else is gonna have."
For Lavelle, while he may not wear as much of the goods as he used to, it's still not something he can give up on. "It's not my business per se. I flirt and work within this business i.e. doing a collaboration but I'm not in retail, it's just part of the culture I've always been part of. I love it and that evolving culture hence why I work with people like Elliott Power, Ben Drury is still one of my best friends in the world and there's Will Bankhead, we're all still part of this. It's part of your makeup, it's not something you just throw away. It's my culture, it's my friends."
UNKLE's new album,The Road Pt. 1, is coming soon, you can pre-order it now.