Tony Romo Retires and Signs Deal With CBS Sports
However Romo may be one injury (not his own) away from returning.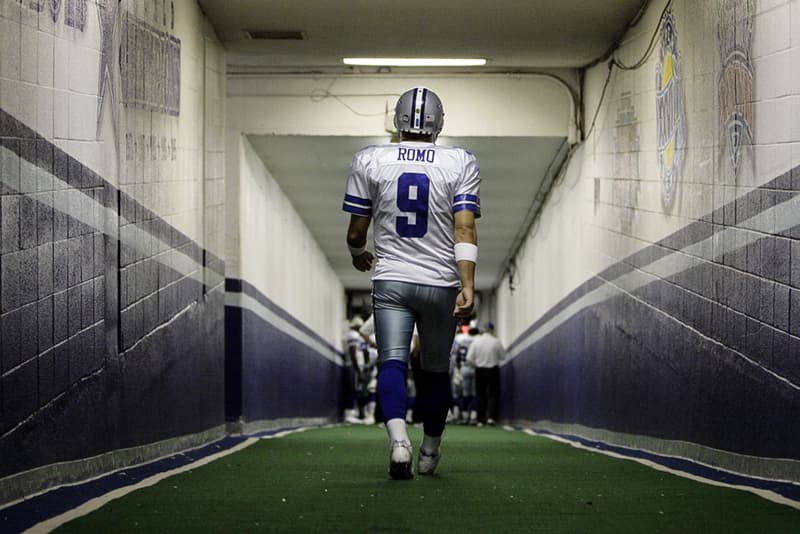 Today, the Dallas Cowboys have officially filed paperwork with the NFL for the release of veteran quarterback Tony Romo, while the 36-year-old, four-time Pro Bowler announced his signing with CBS Sports, where he'll replace Phil Simms as its number one color commentator alongside play-by-play broadcaster Jim Nantz.
A myriad of injuries and old age have led to Romo's early retirement, putting an end to one of the greatest undrafted free agent stories in NFL history. Having took zero snaps during his first three seasons, the Eastern Illinois graduate eventually stepped into the Cowboys' starting lineup during the 2006 season, where he would stay until last August. Although he never took Dallas beyond the divisional round in four playoff appearances, Romo's 34,183 passing yards, 248 touchdown passes and 30 game-winning drives are the most in team history.
In 2013, injuries started to plague Romo and his career. He had two back surgeries in 2013, then suffered two transverse process fractures in 2014. In 2015, he suffered a broken left collarbone and missed seven games. He then broke the same collarbone again in his second game back and missed the final five games of the season.
After undergoing collarbone surgery last spring, Romo said his back felt as strong as it had in years. However, on the third play from scrimmage in a preseason game against Seattle, he suffered a compression fracture in his back. Dak Prescott then stepped in as his replacement, and to everyone's surprise, he had one of the greatest rookie seasons ever for a quarterback, thus ending the Romo-era and launching his own.
Sources are saying that Romo cites his health and family as the reasons for an early retirement, however he didn't actually retire, he was merely released by the Cowboys to free up salary cap space, $14 million USD this season to be exact. One NFL executive told ESPN that "Romo is now every team's emergency backup QB in case your starter gets hurt."
So is this really the end for Tony, or could we see him come out of retirement to replace an injured QB on a playoff-bound team? Whatever the outcome may be, it looks like Romo will finally make it to the Super Bowl after all as CBS owns the rights to broadcast Super Bowl LIII in 2019.