Gucci Mane Brings out Rae Sremmurd for a Memorable Coachella Edition Of "Black Beatles"
Performing the hit song together for the first time.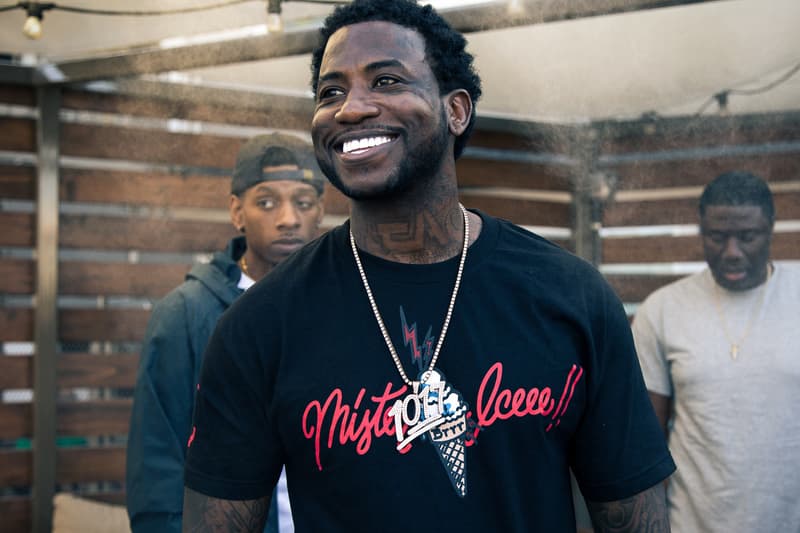 Playing into the frenzied hype of Coachella's night two festivities was an impressive showing of artists that no doubt had the crowd buzzing with excitement. Aside from such names as Travis Scott, Future and Lady Gaga, Gucci Mane also hit the stage bringing out a powerhouse lineup of his own. While Lil Yachty, Migos and Diddy each took turns ripping it up with Guwop, Gucci's set with Rae Sremmurd brought the house down as both acts linked up to perform "Black Beatles" together for the first time.
In another look at a weekend packed with thrilling events, check out Gucci Mane, Tyga, and others drop by and party at the HYPEBEAST Hotel.
For now, check out the below footage of Gucci Mane and friends in action.
Black Beatles at #Coachella 2017 @gucci1017 @RaeSremmurd pic.twitter.com/bZhph93bg6

— Vibe Magazine (@VibeMagazine) April 16, 2017
.@Diddy had us dancing during @Gucci1017's #Coachella2017 set pic.twitter.com/cnuyRfOk2A

— Vibe Magazine (@VibeMagazine) April 16, 2017