Dele Alli Talks Sneakers, UK Grime, and the Premier League's Best Dressers
The Tottenham and England star on life off the pitch.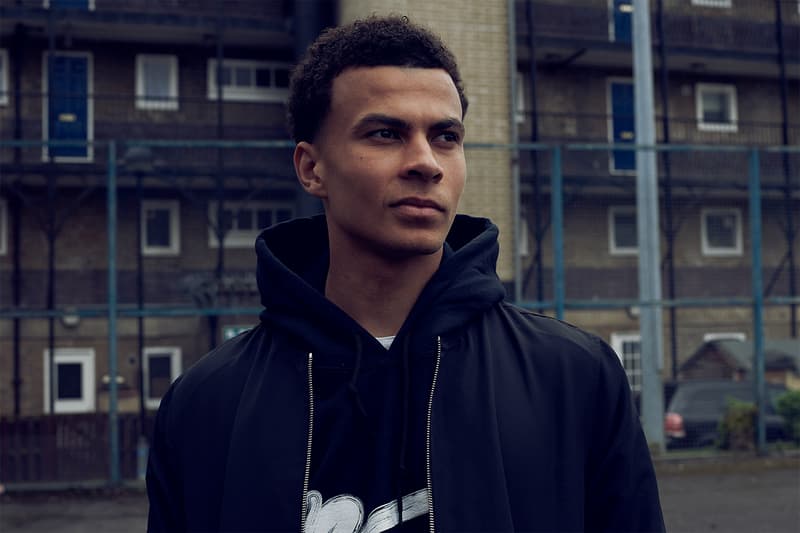 Anyone with even a passing interest in global football can't help but have witnessed the rise of Tottenham Hotspur's midfield sensation Dele Alli. Since making his Premier League breakthrough last season, he's established himself not just in Tottenham's first team but also as England's attacking fulcrum, marking his debut with a thunderbolt goal to announce his arrival on the world stage. This year his goals have helped push Tottenham within touching distance of the top spot in the league, while in March he picked up the Young Player of the Year award for the second year running.
Away from football, the self-confessed sneakerhead has a marked interest in fashion, turning up at our shoot at the Prévu studio in East London in Chanel trainers, a Gucci T-shirt, and a Saint Laurent hoodie. With this season soon to draw to a close, we spoke to him about his interests off the pitch and aspirations on it.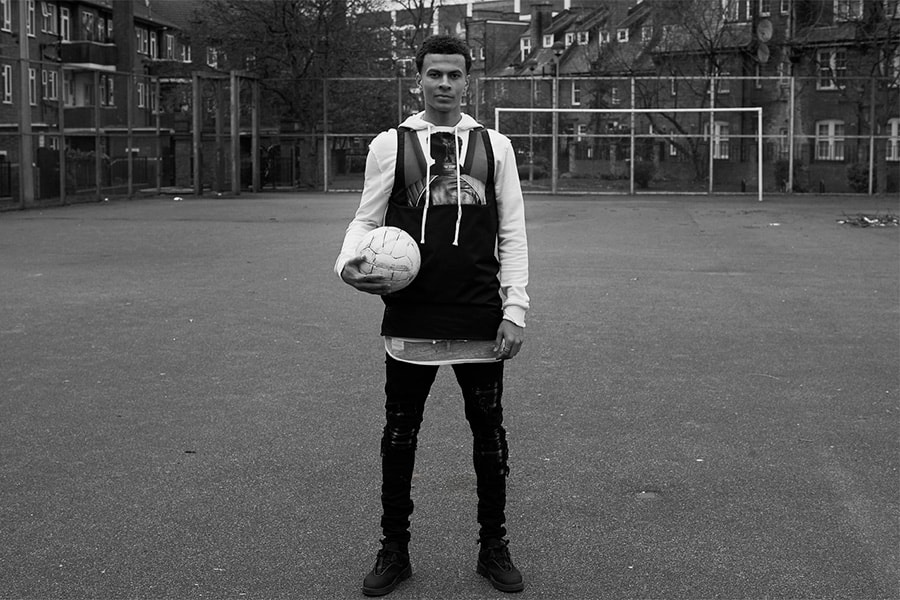 How did you get into fashion growing up?
When I was younger, most kids my age wore astro turf boots and jeans but when you get a bit older you grow out of that and start changing it up. Trainers have always been one of my biggest interests – I collect them and try to get hold of as many pairs as possible. Back then it was all about high-end trainers and you'd see a lot of the older players wearing Balenciagas so I started collecting them before moving onto Zanottis. I'm also a big fan of the adidas Yeezys and always try to get the new drops. I like the boots and the Season 3 stuff as they're a bit different — although I get a lot of stick from the boys at football for them.
What are some of the labels you're into now?
I like a lot of pieces by Saint Laurent and Gucci's pieces – you can wear them to look smart or more casually. And I love the T-shirts Amiri does with the holes. I like things that are a bit different but not too out there. I wear a lot of hoodies especially as here in England it gets pretty cold.
Which footballers do you think have a strong sense of style?
I'd say Daniel Sturridge — he's not much older than me but when I started getting into fashion I always thought he dresses well. And Odell Beckham Jr. — you see a lot of pictures of him and he always looks good.
How competitive is the dressing room when it comes to fashion?
If someone comes to training and they're wearing something awful we'll hang it up in the dressing room and give them stick so you always need to make sure you're looking good. Me and Eric Dier always try to embarrass each other. But I'd say me, Kyle Walker and Danny Rose are probably into it the most.
What are your away-day essentials?
Sometimes the TV isn't good so it's useful to have a laptop so I can watch films and these Jaybird headphones are comfortable and have good music quality. That vanilla and raspberry shower gel smells good and I use Byredo fragrance and Jo Malone body cream. I don't think the Tottenham fans will be happy with my red iPhone but it's nothing to do with Arsenal — I wish they did a blue one!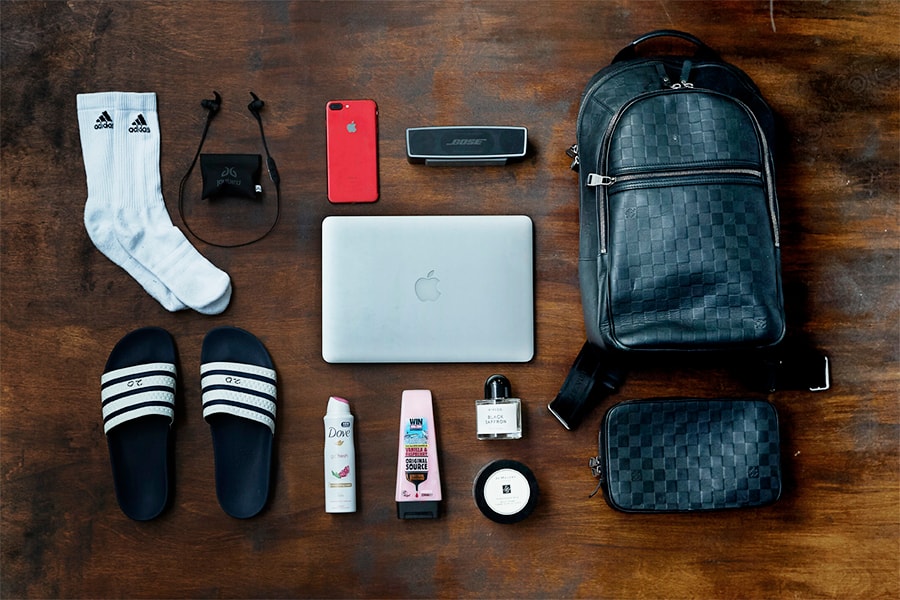 What music are you listening to right now?
I've probably played Future's Hndrxx and the new Drake album to death. The UK grime and rap scene is getting bigger too — it's been around for a long time but they're starting to mix it with the Americans and that's good for the country.
Who are the DJs in the England squad?
Raheem Sterling and Alex Oxlade-Chamberlain are into their music and know what they're doing. And actually Joe Hart is probably an unexpected one too — he's been trying to keep up with us when it comes to music and he's getting better!
Where do you like to eat in London?
My nutritionist might have something to say about it but I love a Five Guys. In central London you've got a lot of nice restaurants — Coya is one of my favorites — but if you're looking at fast food it's always Nando's or a Five Guys. I'm hardly ever allowed that sort of food, although occasionally I might break the rules.
And do you cook at home?
No. I have a chef who cooks healthy stuff for me at home. If I was cooking it'd be something like beans on toast.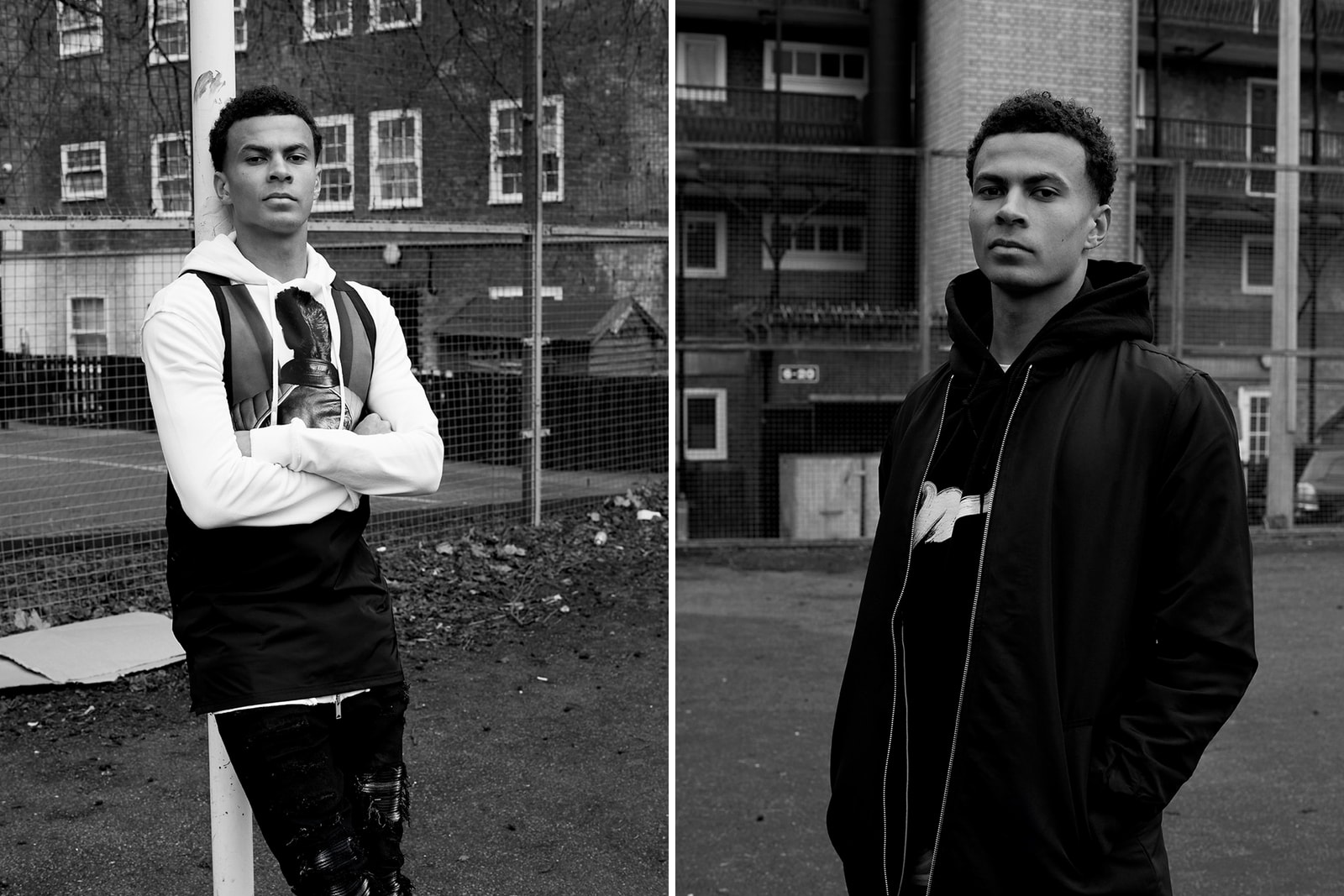 What's the story behind your recent handshake goal celebrations with Harry Kane?
We sit next to each other in the changing room and when we both started scoring a few goals, we said we needed a celebration. Since then we've done alright so I don't think we'll be changing it just yet.
With that in mind are there any other famous goal celebrations you love?
I'd say Peter Crouch's Robot – it's class and sums up his character.
Who's the best player you've come up against?
Toni Kroos for Real Madrid and Germany – on his day you can't get close to him. Obviously you want to be thinking about your own game but when you're pressing, it's quite annoying when he can just pop the ball off so easy — he's just a joy to watch.
What are the standout moments from your career so far?
Probably my debut for England when I scored against France. And then at the European Championships, which was my first major tournament. Everyone was gutted with the way it went but it's always amazing to play for your country and it gives us great experience to learn ahead of the next tournament.