What Is X-Force and Where Can X-Men Films Go from Here?
Prepare for Marvel's deadliest.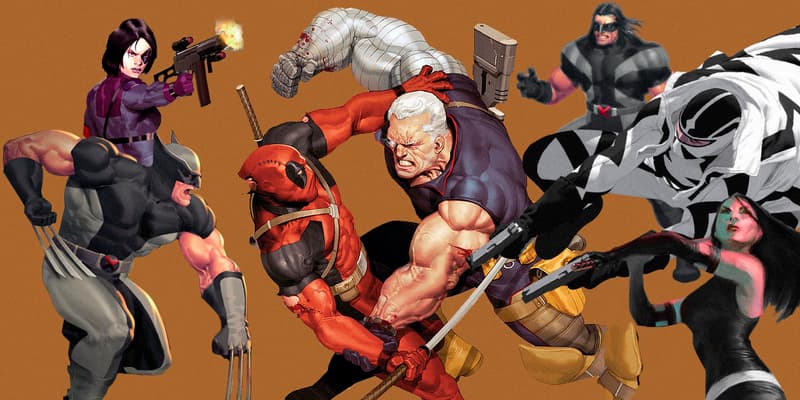 Despite being left out of the ever-expanding Marvel Cinematic Universe, recent years have been huge for X-Men fans: catalyzing a Deadpool film through pure fandom, Bryan Singer's last film installment, and even a live-action rendition of Legion. Of course mutants have been an integral part of Marvel Comics since they were introduced in 1963, however the volatility of mutant powers just doesn't (yet) fall in line with the universe spawned from the events of 2008's Iron Man. As the MCU begins to scratch the surface on the mystical side of the universe, much room opens up for plotlines caused by time travel, alternate dimensions, even reality-warping godlike entities. With comic books, it's safe to say that anything is possible, as long as it makes sense — and makes money. Following the successful opening weekend for Logan, we are hopeful that studio heads acknowledge the power of comic book stories that aren't anchored down by continuity and chronology. 
What Exactly is X-Force?
X-Force is a mutant team that uses a black-ops approach to their missions, typically to carry out the lethal force required to protect mutant-kind. Originally created by writer Fabian Nicieza and artist Rob Liefeld, the team was first introduced in 1991 during issue #100 of the New Mutants. When introduced, the X-Force placed the New Mutant characters into adulthood, putting them through dark, grittier story lines. However with a New Mutants film in preproduction, much of the original X-Force members are off-limits, leaving us to pick from characters that populate newer iterations of the team. Below we have listed a few X-Men stories and mutant characters that could be loosely adapted for the silver screen, similar to what was done for Civil War, Old Man Logan, and Planet Hulk. 
Stories to Be Told
Futuristic Virus - Cable has shown up from the future for a various reasons, the most important would be to prevent a deadly virus. If this is the reason for him showing up in Deadpool 2, we could be expecting the Legacy virus, a sickness designed to kill non-mutants; or possibly the techno-organic virus that gives Cable his cybernetic body-parts. This plot would likely involve the villain Stryfe, who is an evil clone of Cable himself.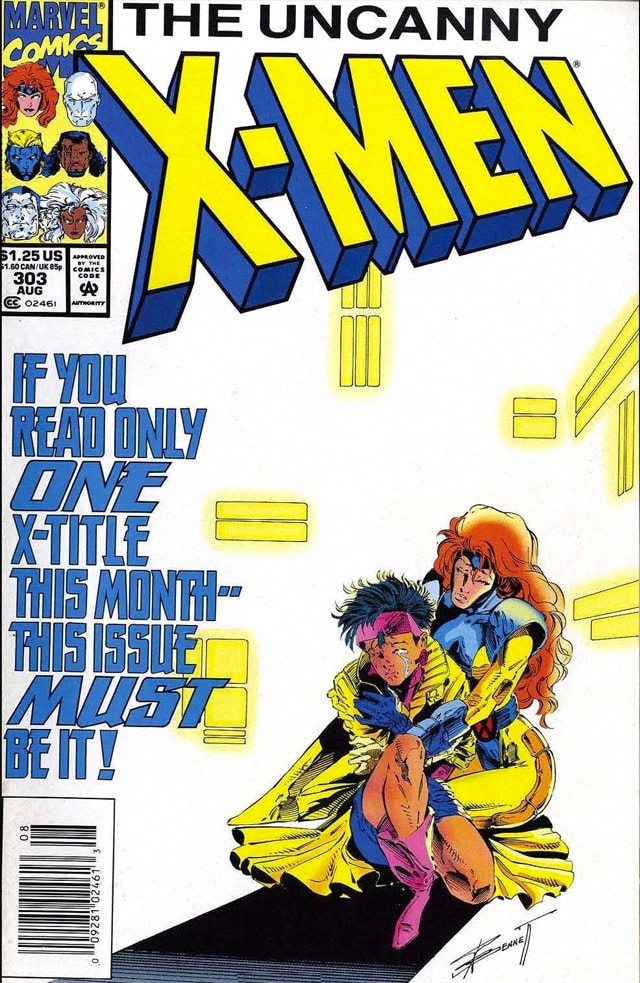 House of M – This popular story drops you straight in the deep end, as Logan wakes in a reality where mutants are the dominant species, and he's a high-ranking agent serving Magneto's royal family. Although Elizabeth Olsen's version of Scarlet Witch isn't a mutant, it could be her reality-altering powers that bring mutants into existence. A smart move for 20th Century Fox, this plot could seamlessly transition the X-Men into the canon of the MCU.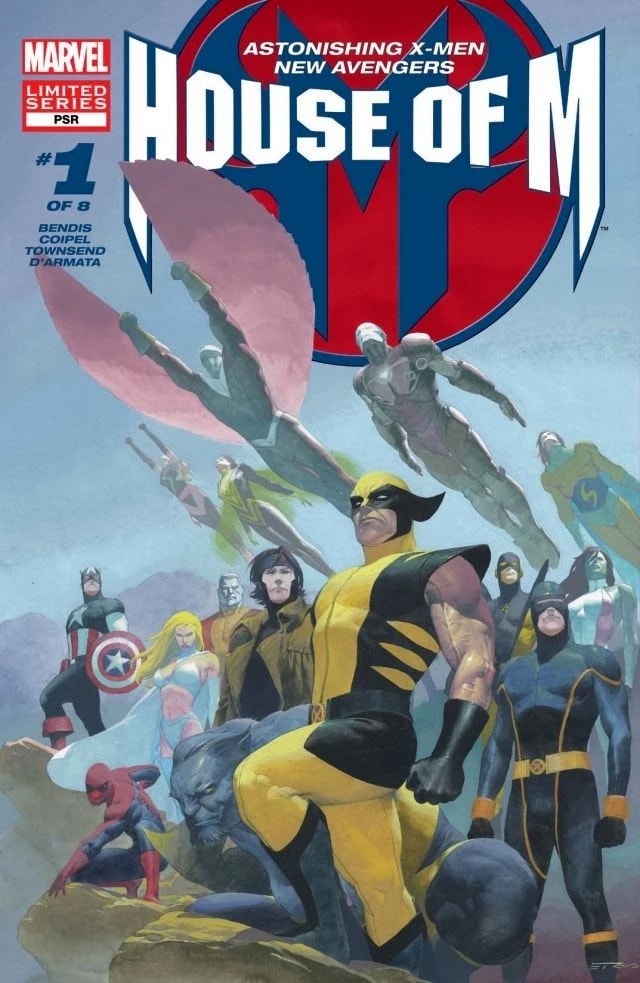 Messiah War - Coming from a future where no mutants have been born since the aforementioned House of M, Cable shows up to rescue, protect, and raise an Omega-level mutant infant named "Hope." In Logan, Professor X mentioned x23 being the first mutant born in a long time, well maybe Cable can bring her from her timeline into the current — a stretch, but you can never underestimate the power of high box-office numbers.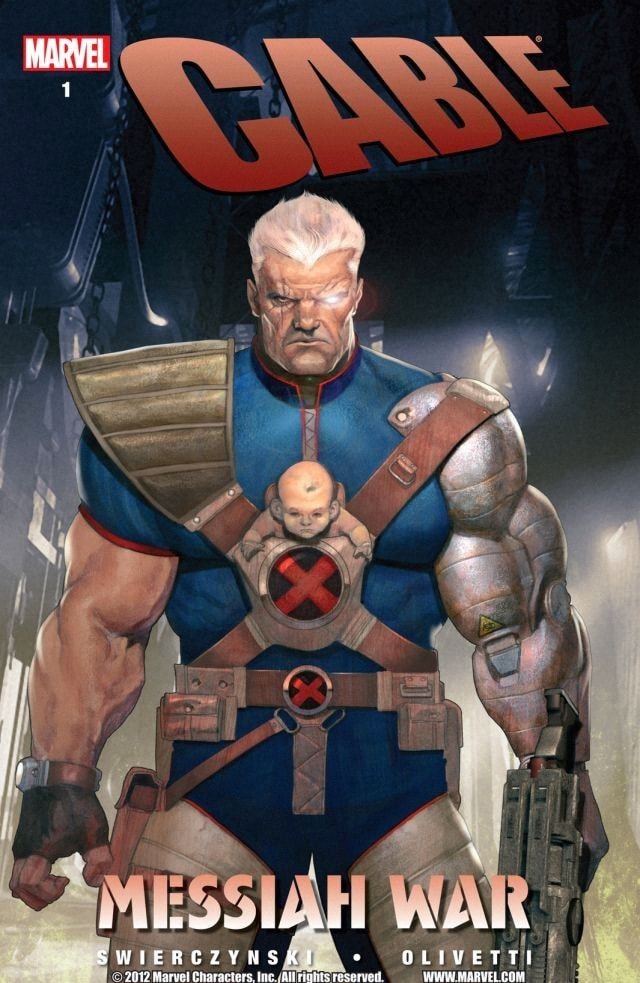 Potential Recruits
Cable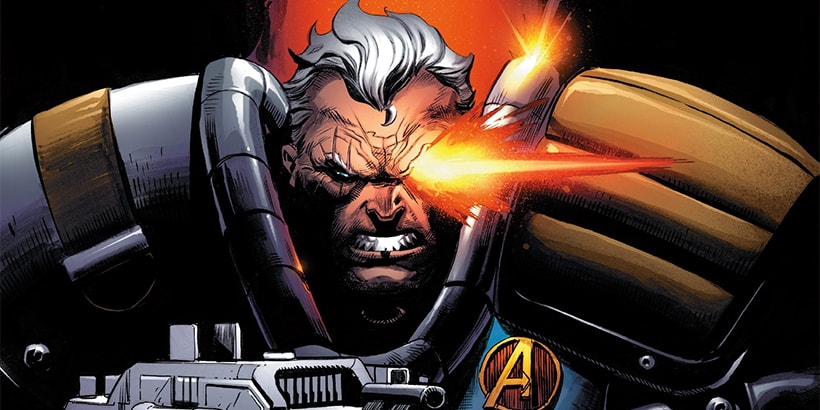 Born Christopher Charles Summers, Cable is the time-traveling son of Scott "Cyclops" Summers and Madelyn Pryor, a clone of Jean Grey. Cable was infected with a deadly techno-organic virus at a young age, but he learned to focus his psionic powers to keep the infection at bay. Already confirmed for Deadpool 2, but since the backstory of this time-traveling hero chock-full of clones, viruses, and Cyclops stuff; maybe we can expect something a bit more simple.
Aliases: Nathan Summers, Soldier X, Chosen One, The Traveler, The Savior
Powers: Telekinesis, telepathy, astral projection
Strengths: Tactical strategist, marksman, enhanced strength, time travel,
Appeared in: 2731 issues
Created By: Writer: Fabian Nicieza & Artist: Rob Liefeld
Introduction: The Uncanny X-Men #201 – Duel (January 1986)
Domino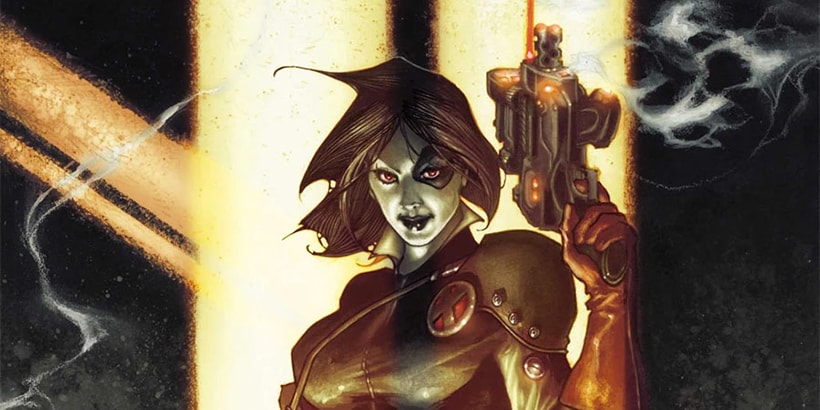 A skilled mercenary, Domino's luck-altering powers make her a deadly addition to the X-Force. Followingher release from a secret government breeding program aimed at engineering perfect soldiers, Domino took her talents freelance, working for various government agencies before ending up with the team. Also confirmed for Deadpool 2, Domino will be portrayed by Atlanta's Zazie Beetz.
Aliases: Neena Thurman, Dom
Powers: Subconscious manipulation of probability, enhanced reflexes
Strengths: Mercenary, excellent markswoman, martial artist, acrobatic agility
Appeared in: 1604 issues
Created By: Writer: Fabian Nicieza & Artist: Rob Liefeld
Introduction: X-Force #8 – Flashed Before My Eyes (March 1992)
Forge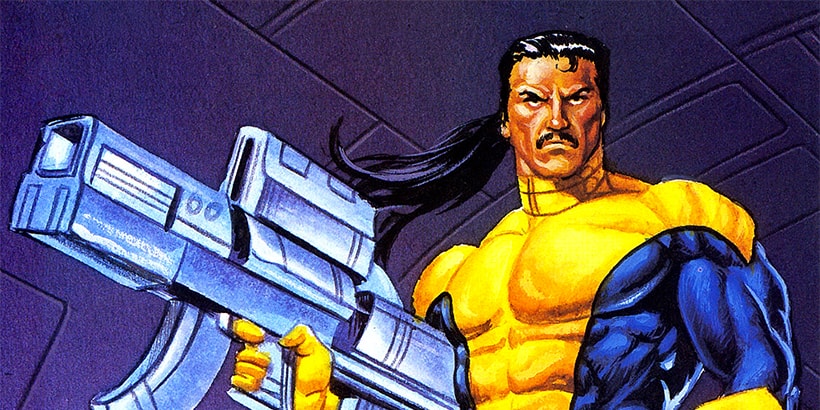 With the ability to subconsciously comprehend the inner workings of any piece of technology, Forge is able to build anything in the Marvel universe at ease. If it is finally time for Forge to have some screen time, we can expect him to show up for two reasons: to provide gadgetry for the team, or to give Cable the means to travel back in time.
Aliases: Genesis Maker, Skitch
Powers: Electronic interaction, enhanced intellect
Strengths: Knowledgable in many scientific and technologic fields, inventor, gadgetry, bionic limbs, military training
Appeared in: 1495 issues
Created By: Writer: Chris Claremont & Artist: John Romita Jr.
Introduction: The Uncanny X-Men #184 – The Past… of Future Days (August 1984)
Warpath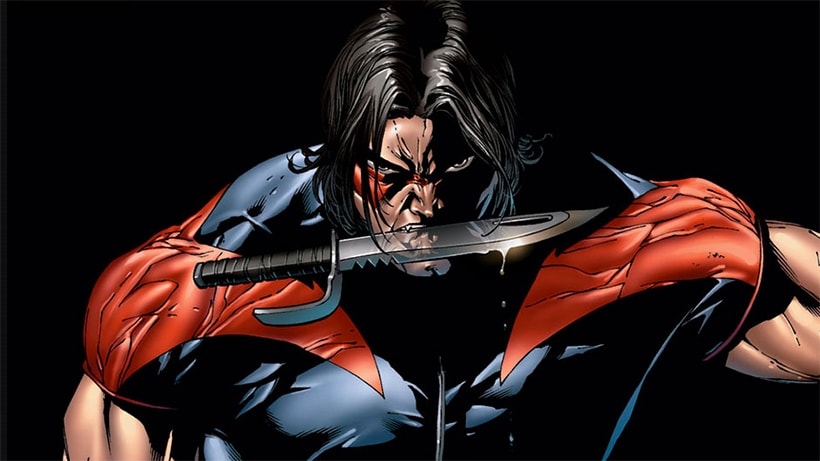 Born James Proudstar, Warpath appeared to take revenge on Professor Xavier, who he blamed for the loss of his brother Thunderbird; killed during his second mission with the X-Men. Over time eventually found other ways to cope with his loss. Equipped with two adamantium blades, Warpath is a one-man wrecking crew. We briefly saw this character in X-Men: Days of Future Past, but it is unsure whether Booboo Stewart will reprise the role.
Aliases: James Proudstar, Pridewalker, Running Sun
Powers: Agility, flight, healing, invulnerability, enhanced senses
Strengths: Hunting, tracking, stealth
Appeared in: 1800 issues
Created By: Writer: Chris Claremont & Artist: Sal Buscema
Introduction: The New Mutants #16 – Away Game! ( June 1984)
Fantomex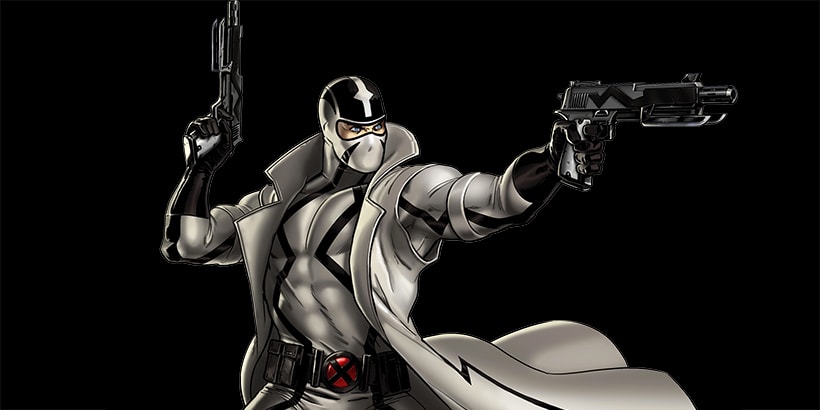 Developed by the Weapon Plus program, Fantomex is a highly evolved technorganic organism made from sentinel nanotechnology. To include him in the X-Force film would definitely make it a firearm-heavy flick alongside Deadpool and Domino, however being a bio-mechanical being could add an interesting element to the team dynamics. His character could also serve as transportation, as he is mentally connected to a ship called E.V.A..
Aliases: Jean-Phillipe, Uncle Cluster, Weapon XIII
Powers: Cybernetic mutant/sentinal hybrid, posesses multiple brains, nervous system is connected to a ship called E.V.A., healing factor
Strengths: Skilled fighter, marksman, wears telepathy-blocking mask
Appeared in: 616 issues
Created By: Writer: Grant Morrison & Artist: Igor Kordey
Introduction: New X-Men #128 – New Worlds (August 2002)
Marrow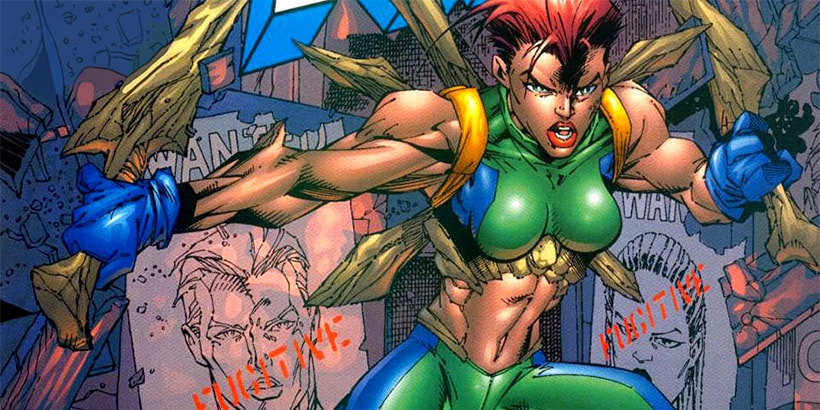 Due to her unusual physical mutation, the young Marrow had to live underground with the sewer mutants known as the Morlocks. Her powers allow her to heal at a rapid rate, giving her the ability to grow her bones at will; using them as weapons and armor. Due to her healing factor, Marrow was also recruited by the Weapon X program at one point.
Aliases: Sarah Rushman
Powers: Controlled bone growth for weapons and armor, healing factor, super strength, durability
Strengths: Hand-to-hand combat
Appeared in: 724 issues
Created By: Writer: Chris Claremont & Artist: Sal Buscema
Introduction: Cable #15 – Ceremonies of Light (September 1994)
Psylocke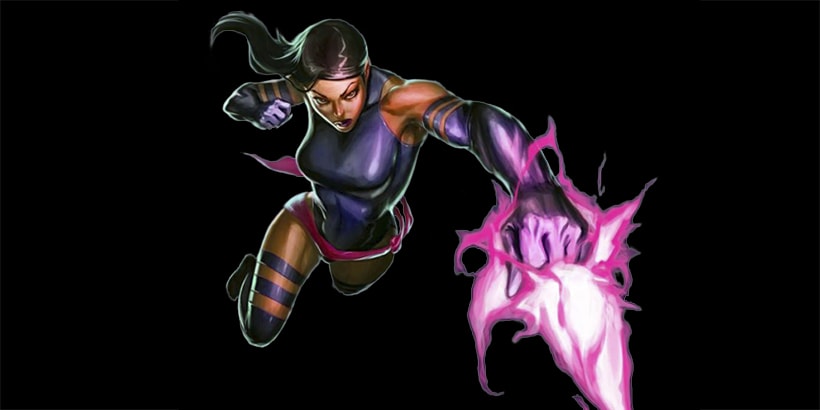 Psylocke has become a crowd-favorite character over the years. She is a stealthy fighter, a longtime X-Man, and an impressive martial artist that wields a katana. Wolverine originally invites her to join X-Force to kill a newly reincarnated version of Apocalypse. Appearing on-screen during X-Men: Age of Apocalypse, it would do wonders for fan-approval if Olivia Munn came back for another film.
Aliases: Elizabeth Braddock
Powers: Telekinesis, telepathy, precognition, constructs weapons from psychic energy
Strengths: Martial artist, leadership, stealth, astral projection
Appeared in: 3534 issues
Created By: Writer: Chris Claremont & Artist: Herb Trimpe
Introduction: Captain Britain #9 – Demon-Fire (September 1994)
Daken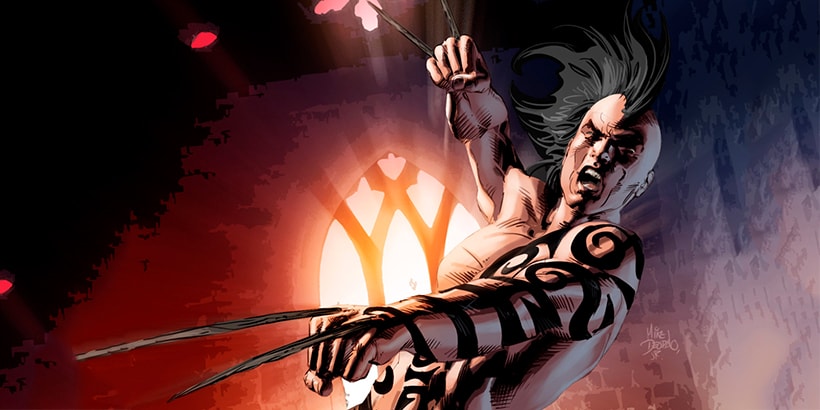 The long lost son of Wolverine, Daken has lived for over 50 years with abandonment issues and hatred for his father. The half-Japanese, bisexual son of Logan briefly appeared in comics to wreak havoc as an evil Wolverine, on the Dark Avengers team led by Norman Osborn. Although he has never appeared with X-Force, seeing him take the mantle of Wolverine's would be a great post-Hugh Jackman transition — especially with X23's existence trapped in an alternate future.
Aliases: Daken Akihiro, Dark Wolverine, Akki, Mongrel
Powers: Claws, rapid healing, control of pheramones
Strengths: Combat, strategy, tracking
Appeared in: 761 issues
Created By: Writer: Daniel Way & Artist: Steve Dillon
Date Introduced: Wolverine: Origins #4 – Born in Blood Pt. 4 (September 2006)