Wiz Khalifa's Visit to Pablo Escobar's Tomb Infuriates Colombian Mayor
Not welcomed back until he apologizes.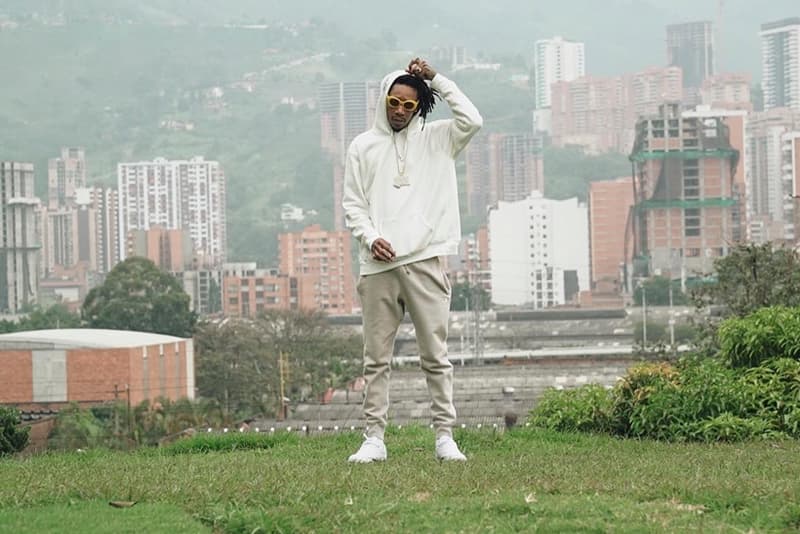 American rapper Wiz Khalifa recently dropped by the grave of Pablo Escobar, known as one of the world's most infamous drug lords. Taking to his social media, Khalifa posted pics of him standing at the cocaine kingpin's tomb in Medellín while he smoked a blunt and laid down some flowers. Khalifa is currently in Medellín for a tour stop.
Reported by BBC, Medellín Mayor Federico Gutiérrez lashed out at the 29-year-old Pittsburgh rapper calling him a "scoundrel" and demanded an apology. Gutiérrez went on to say, "It shows that this guy has never had to suffer from the violence inflicted by these drug traffickers." The mayor said Khalifa won't be welcomed back until he apologizes. Escobar is responsible for thousands of victims being killed during the height of Colombia's drug violence in the late 1980s.
On a different note, Pablo Escobar's son, a fledgling architect, doesn't want to be judged by his father's past.
This is not cool. @wizkhalifa Pablo Escobar is a murderer dude, did you not get the memo on that? https://t.co/DrXwwXnrPc

— The Nico Life (@The_Nico_Life) March 27, 2017
It's embarrassing that @wizkhalifa honors Pablo Escobar. What a lack of respect with the people of Colombia: https://t.co/RPWgptTIHp

— José Miguel Quintero (@JosMiguelQuinte) March 27, 2017
.@wizkhalifa Colombians aren't proud as you are of a murder and narco like Pablo Escobar. Show more respect. Colombia isn't Pablo Escobar… pic.twitter.com/wTWihq0mC4

— Pablo JaramilloVasco (@PabloJlloVasco) March 27, 2017
Wiz Khalifa is a fool for going to Pablo Escobar's grave and leaving flowers. Don't blame the government for wanting to make him apologise

— paolo (@lewzealandlover) March 27, 2017