Frances Bean Cobain Tags Her Own Marc Jacobs Billboard in Los Angeles
It runs in the family.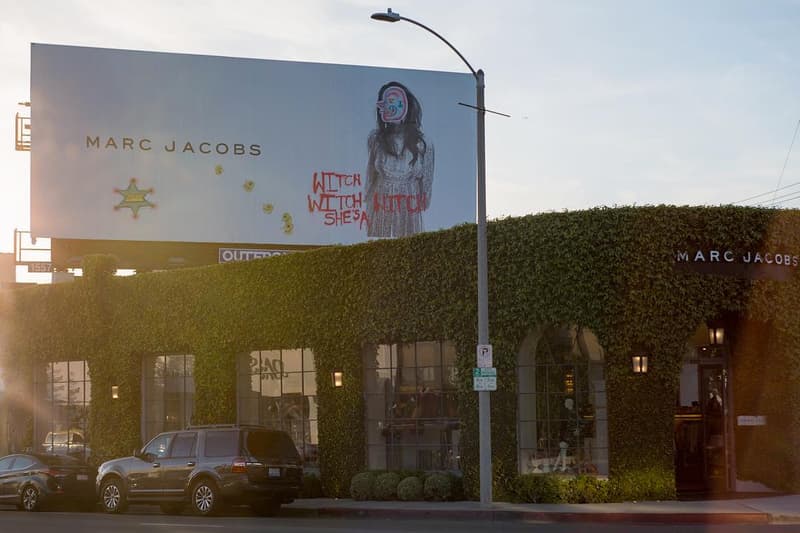 Frances Bean Cobain, the daughter of Kurt Cobain and Courtney Love, vandalized her own Marc Jacobs billboard in Los Angeles. Well, kind of. The 24-year-old took to the Marc Jacobs ad right above its Melrose Place store, and gave it her own touch. Partnering with her friends, creative consultant Abreea Loren and artist Illma Gore, Cobain plastered a bird's face over her own and painted "WITCH WITCH SHE'S A WITCH." The David Sims-shot campaign for 2017 Spring/Summer depicted Cobain in a babydoll dress.
Marc Jacobs has a long history with the Cobain family. Two decades ago, Jacobs sent Kurt Cobain and Love a range of his designs for Perry Ellis. "According to Love, Marc sent me and Kurt his Perry Ellis grunge collection. Do you know what we did with it? We burned it. We were punkers — we didn't like that kind of thing."
Additionally, 3000.systems designed a collection that references Kurt Cobain.