Learn How Chris Bertish Became the First Person to Cross the Atlantic Ocean on a Paddle Board
The trip took more than three months to complete.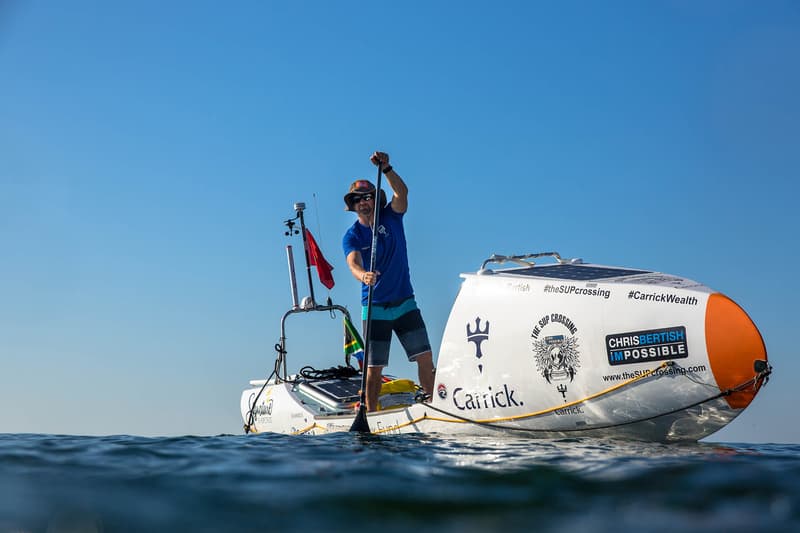 In a world first, Chris Bertish has crossed the Atlantic Ocean on a stand-up paddle board without any assist or support. Bertish is a Guinness World record holder and his former exploits include winning the Maverick Big Wave international in 2010, setting a world record for open ocean 12-hour nonstop SUP (short for stand up paddleboard) in 2013 and being the fastest person to cross the English channel on such.
This record had him set off from Agadir, Morocco last December and complete his journey at English Harbour, Antigua on March 9. He rode on a custom-made board which was 1,360-pounds, 20-foot-long and fitted with a small cabin for when he needed some rest. The trip took 93 days with Bertish paddling what was the equivalent of a marathon every day.
In other unbelievable news, you can check out how Barcelona overcome a 4-goal deficit in the Champions League quarter-finals here.