Blondey McCoy on How Thames Is a Product of His Environment
"I can't help but be inspired by what's around me."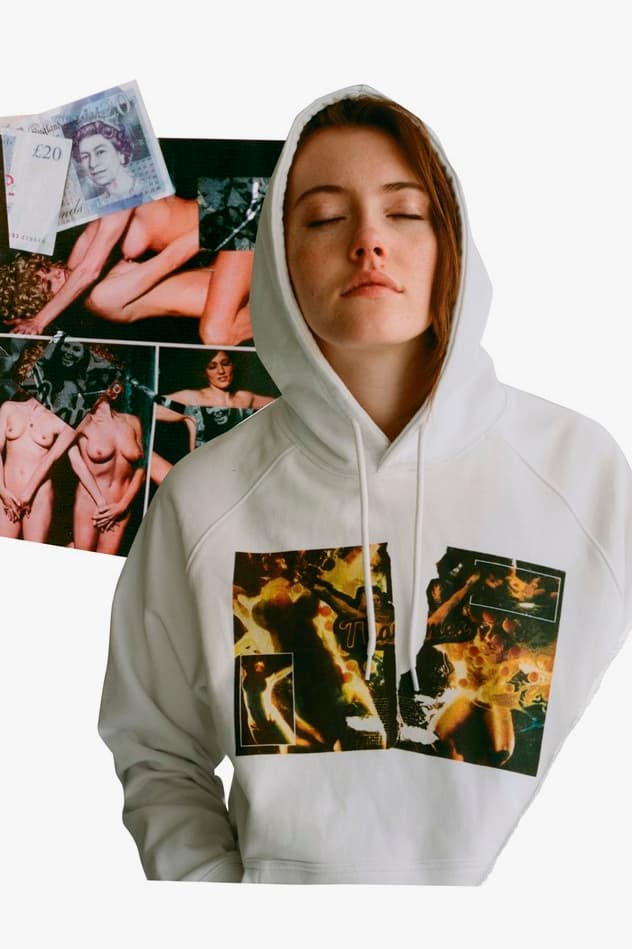 1 of 10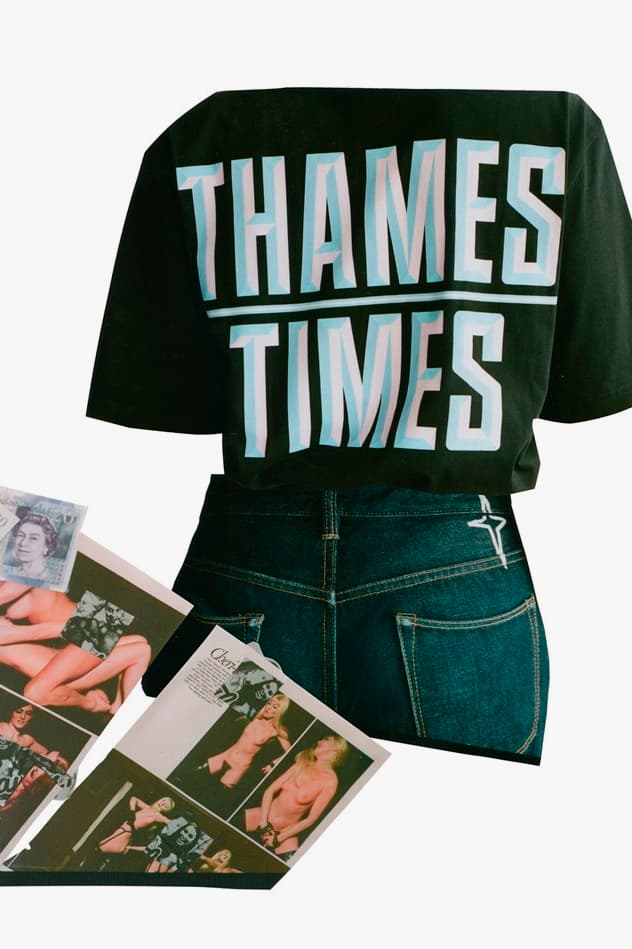 2 of 10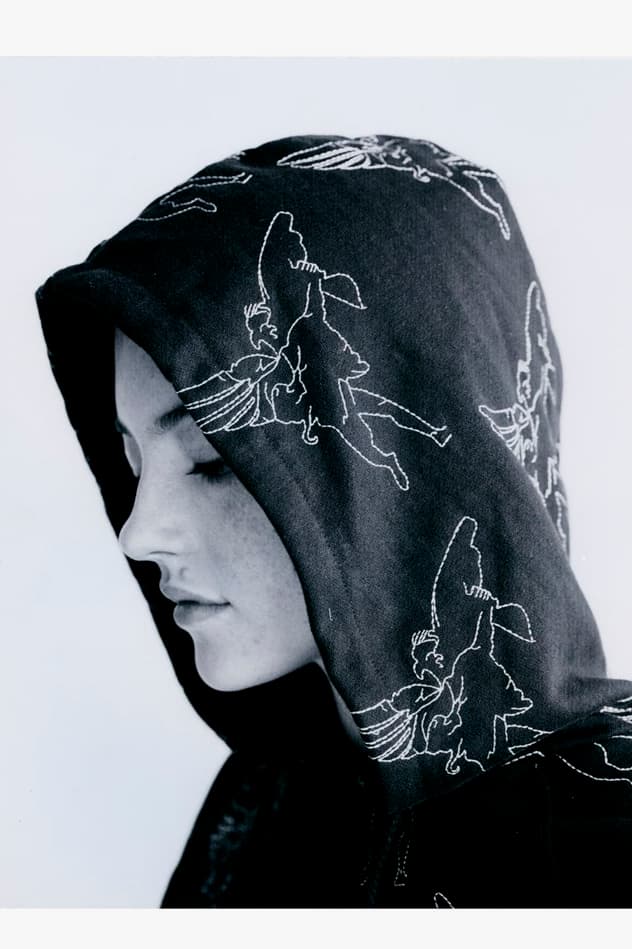 3 of 10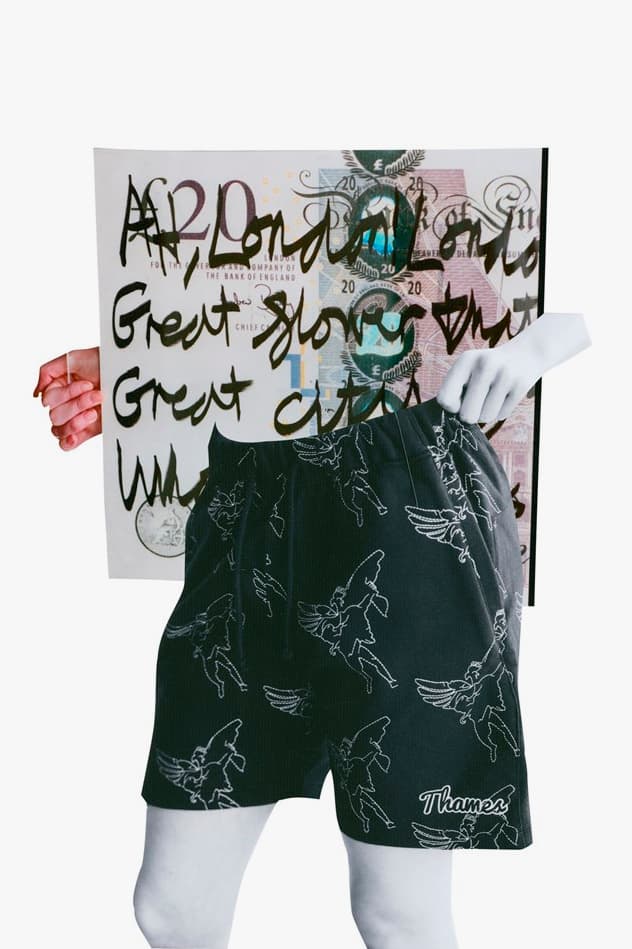 4 of 10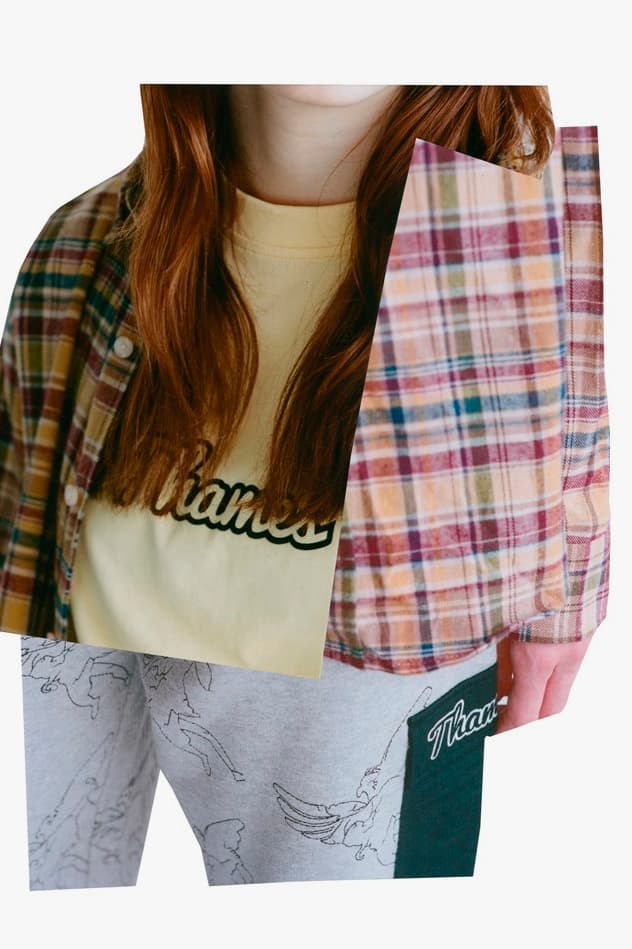 5 of 10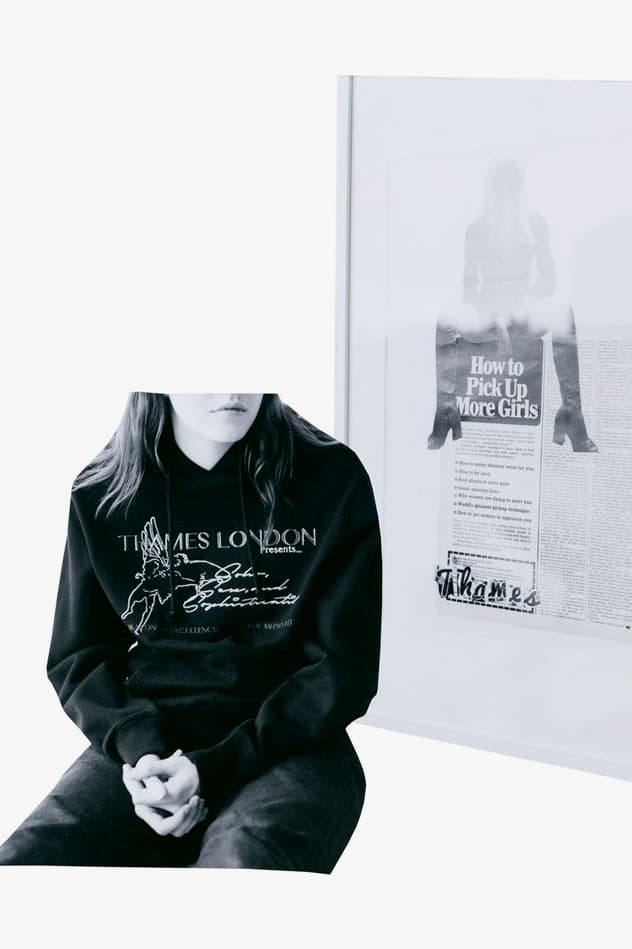 6 of 10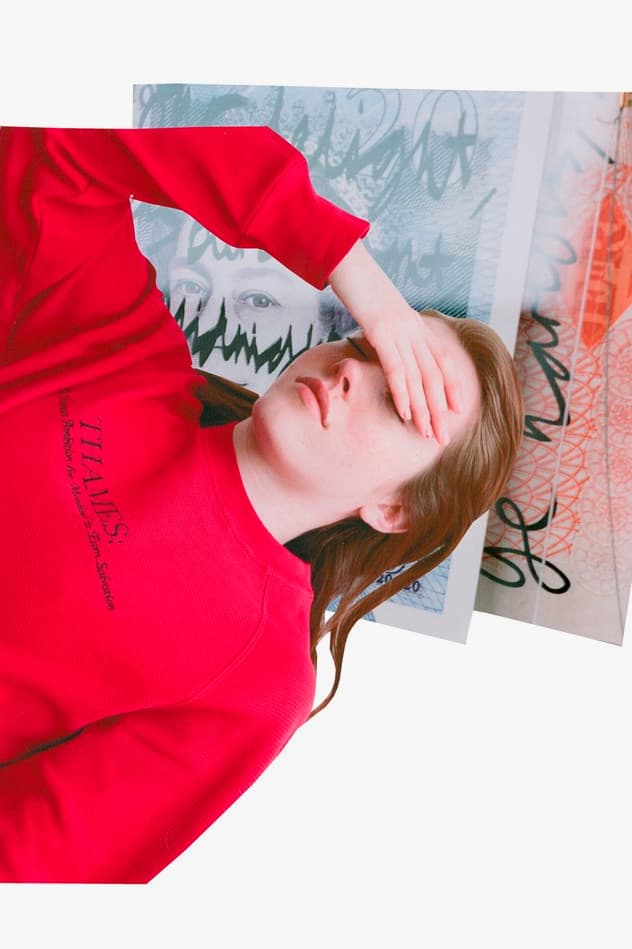 7 of 10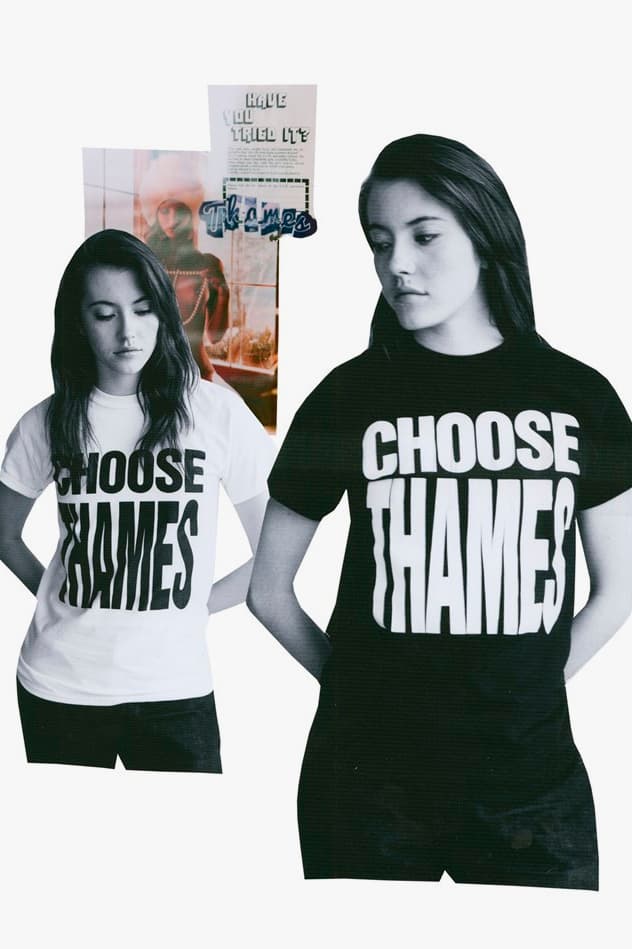 8 of 10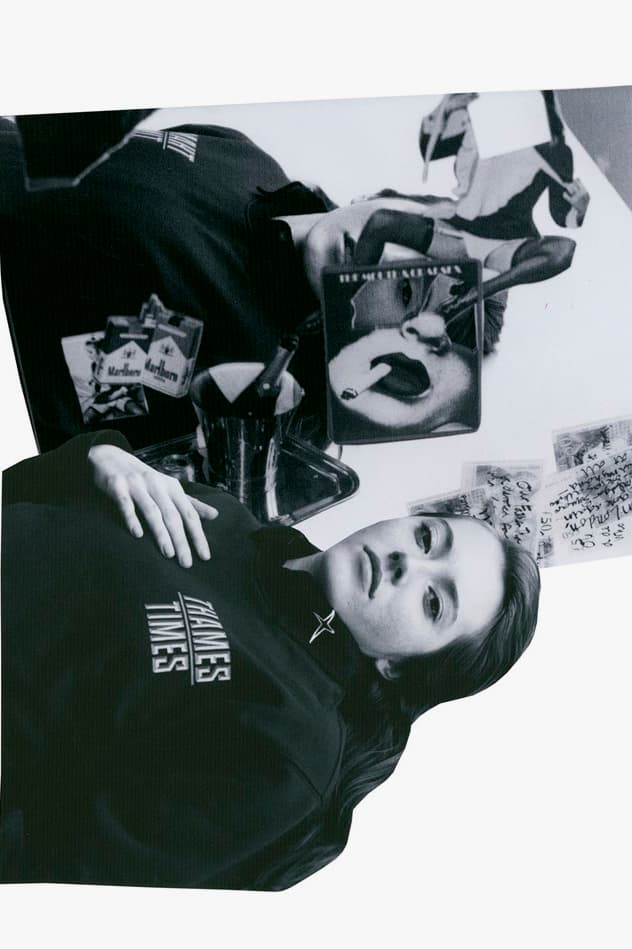 9 of 10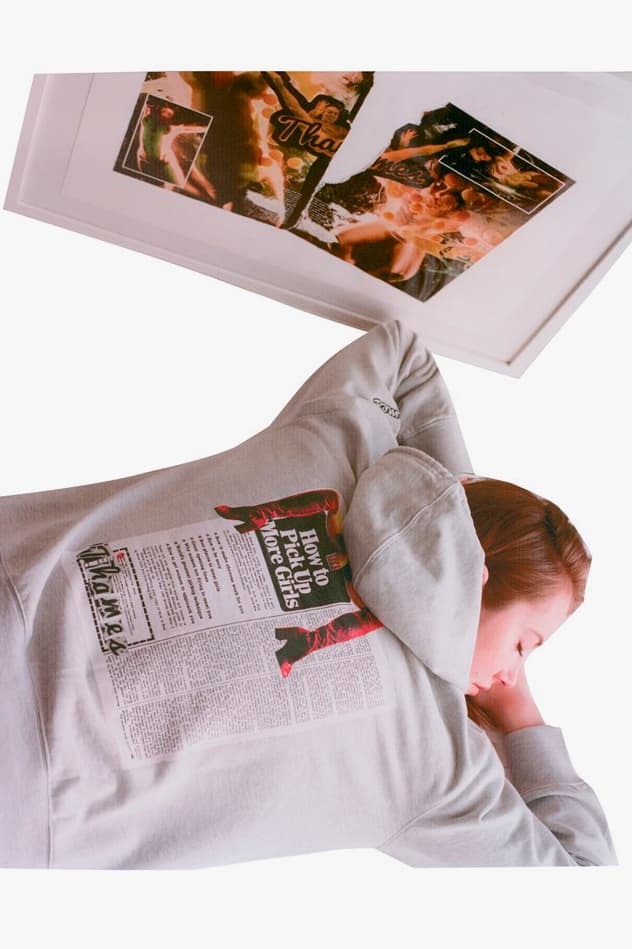 10 of 10
Thames recently dropped its 2017 spring/summer lookbook, which founder Blondey McCoy used as not only a homage to fellow Brit George Michael but also as a continuation of his relationship with the city of London. McCoy recreated the Katharine Hamnett T-shirt that Michael wore in the music video for "Wake Me Up Before You Go-Go" to read "CHOOSE THAMES," with all profits being donated to KAYANY charity, which helps Syrians who face conflict. Channeling this energy, the skater turned artist/designer sits down with Dazed Digital to talk about how the brand is a product of his environment and the importance of charity.
Check out some select excerpts below and read the full interview here. The first release will drop March 24 on the Thames website and at the London Palace store.
On what was on his mind during this design process:

I can't help but be inspired by what's around me. One of my favorite graphics in the line was inspired by the Raymond Revue Bar sign on the corner of Walkers Court and Brewer Street. Whenever I go on long trips I come back and see that and feel okay again. That's my "Green Green grass of Home" (the Elvis version, not Tom Jones). I don't need to be away from home to appreciate it. I've referenced Thames Television, an old franchise holder for a region of ITV, its end credits seem to haunt anyone that can remember it… Also pages of 'smut' from '70s Men Only Mags, that Paul Raymond published. They're from a time when British porn shoots had to be big doolally productions to disguise their obvious purpose in more prudish times. But yes, as I've said before, it's almost all an homage to the square mile I spend my day wandering around in.

On "CHOOSE THAMES" and KAYANY:

George Michael and Wham! was and still is a constant source of inspiration for me. The T-shirt was originally set to be released with the autumn line, but after he passed at Christmas it seemed obvious to bring it forward, so the tees were screen printed last minute while I was in Los Angeles. The "Wake Me Up Before You Go-Go'" video, which he wears the Katharine Hamnett "CHOOSE LIFE" tee in is so brilliant. It's after he gained a lot of confidence as a performer, but before he realized that fame and fortune weren't the key to happiness and became a bit of a recluse and not really featuring in his solo videos like "Freedom '90'" and "Too Funky." The way he is in "Wake Me Up Before You Go-Go" is so genuine – he had totally realized his talent as a singer by that point. He always looked back on it and said that the director never asked him to roll his eyes, or suggested any of his mannerisms or aesthetic, so he found it baffling that, despite him not holding back on being himself, people didn't realist he was gay, even then. I get down when I think about how he is the most recent of my heroes to have died at such an early age, and after all the charities and individuals whom he anonymously donated to came forward, I woke up the other morning thinking it's only right to donate the profits of this homage to a current and urgent cause. I don't want to be making my living off his death, Thames is my passion project, not my money machine. I keep my money machine elsewhere.

On what's important to him right now:

I did two charity sales and an art show last year for the charity Together for Mental Wellbeing which raised about 20k all-in-all. Unfortunately, there's just so much to do and I've already wasted so much time… I really think you have to be shaking the tree from the word go. I see it as the duty of any influential person, be they an artist or musician or designer – whatever. You're there to change people's outlook on life, and in this case, I want to draw attention towards the very urgent matter of Syria. These children are eternally literally shaking from seeing their hometowns and families getting bombed. It's an absolute tragedy, and it forces me to put my ten-times-a-year breakdowns into perspective. KAYANY have built schools in refugee camps, offering over three and a half thousand of these kids not just meals but psycho-social support, which they need now, not just whenever someone can get round to it. But there are so many of them. There's too much to say here but please look at their site before you look at the Thames website.