Top Restaurant Recommendations From Brands and Retailers Around the World
Including Chicago, Toronto, Amsterdam, Los Angeles, New York City, London, Tokyo and Manila.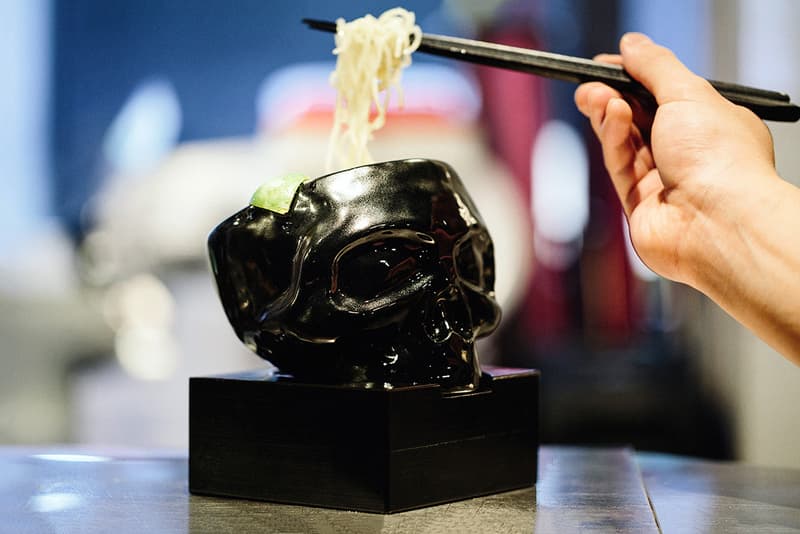 Every time we venture to a new city, the biggest question is — what are the coolest and best places to eat? While we are sometimes forced to rely on travel guides for advice, our go-to people for recommendations are our friends from local brands and retailers. Asking people who are most familiar with the city and have similar interests is the best way to go — you'll be visiting some hip spots that won't disappoint. Thankfully for you, we've dug deep in our address books and asked retailers and brands around the world about the places they take their friends who are visiting. From popular eateries to fun bars, here's the definitive list of places you'll want to be, and not the bland destinations every other tourist will frequent.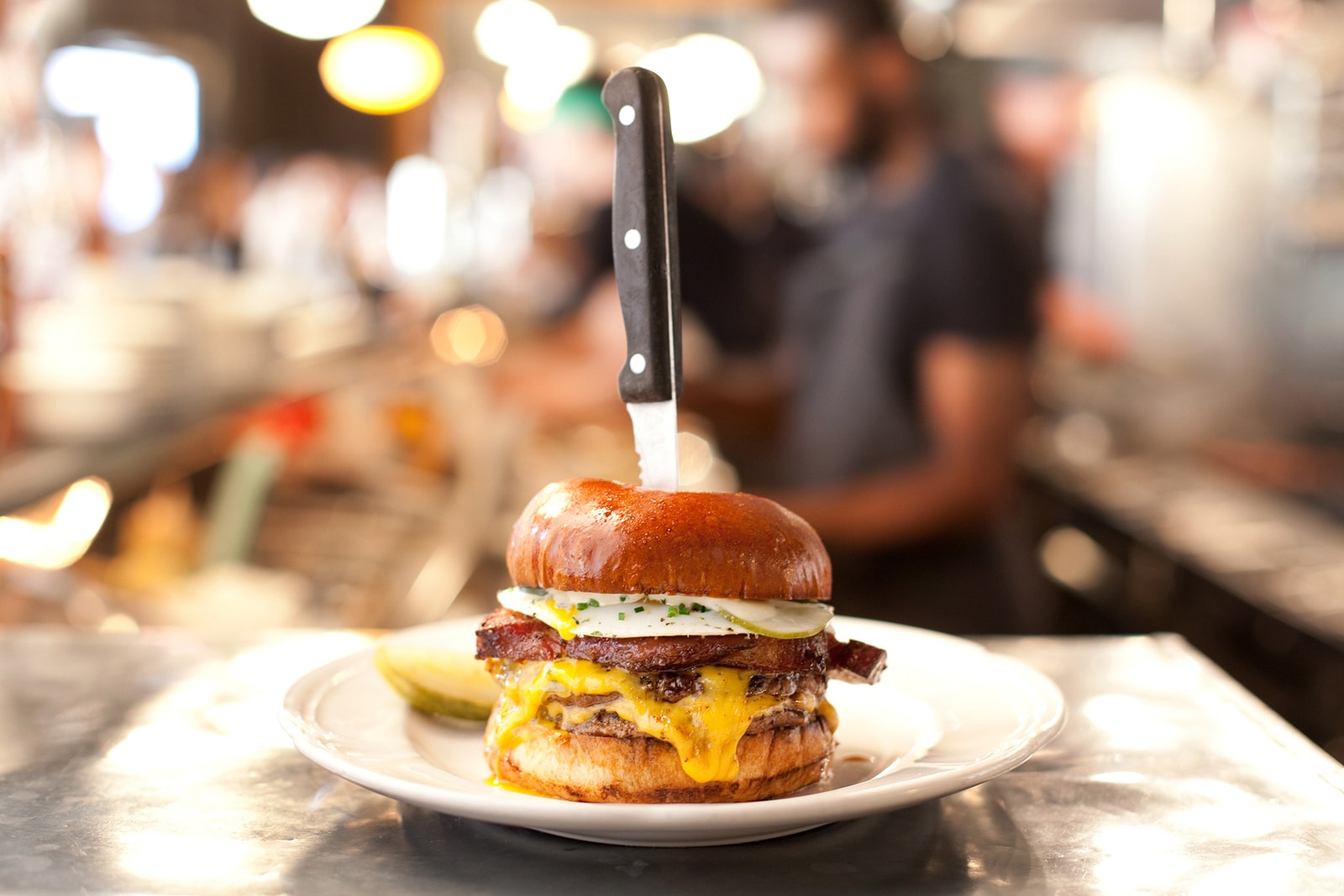 If you can get a seat at either of these places — Au Cheval and Girl & The Goat. Both have awesome menus, but Au Cheval feels like an upscale diner and hands down has the best burger I've ever had. If you're going for the burger, get it as an open-faced hash with a fried egg on top. The rest of the menu is incredible with a good mix of gourmet and down-home dishes and their drinks never disappoint. My friends and I always end the meal with the Pickle Brine Shot, it's a nice palate cleanser. Girl & the Goat is definitely a more gourmet spot, but the vibe is unmatched. You've got a full spectrum of meats and veggies here and it feels like every time you go and order they've changed something slightly, only to make it better. The drink menu is succinct, but you can't go wrong with anything the chef has placed on the menu.
Toronto: Brendon
Denault

, Livestock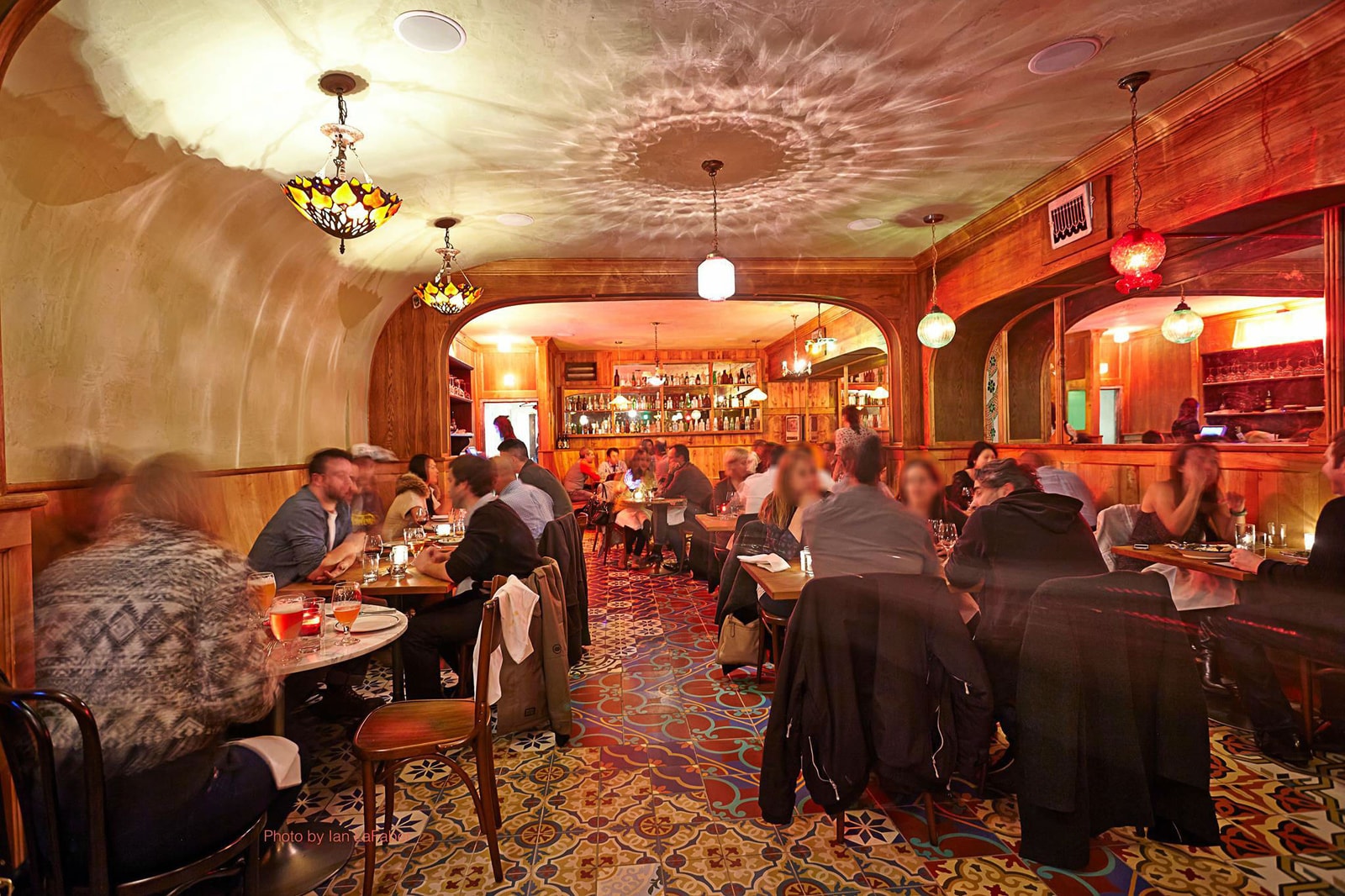 Here are a few of our go-to spots. Mostly mid-range, some are more booze-first establishments with food such as The Beaconsfield and Parts n Labour. Some others are more food first, for example, Terroni, Union and Bar Raval. Some others are both, like Bar Isabel.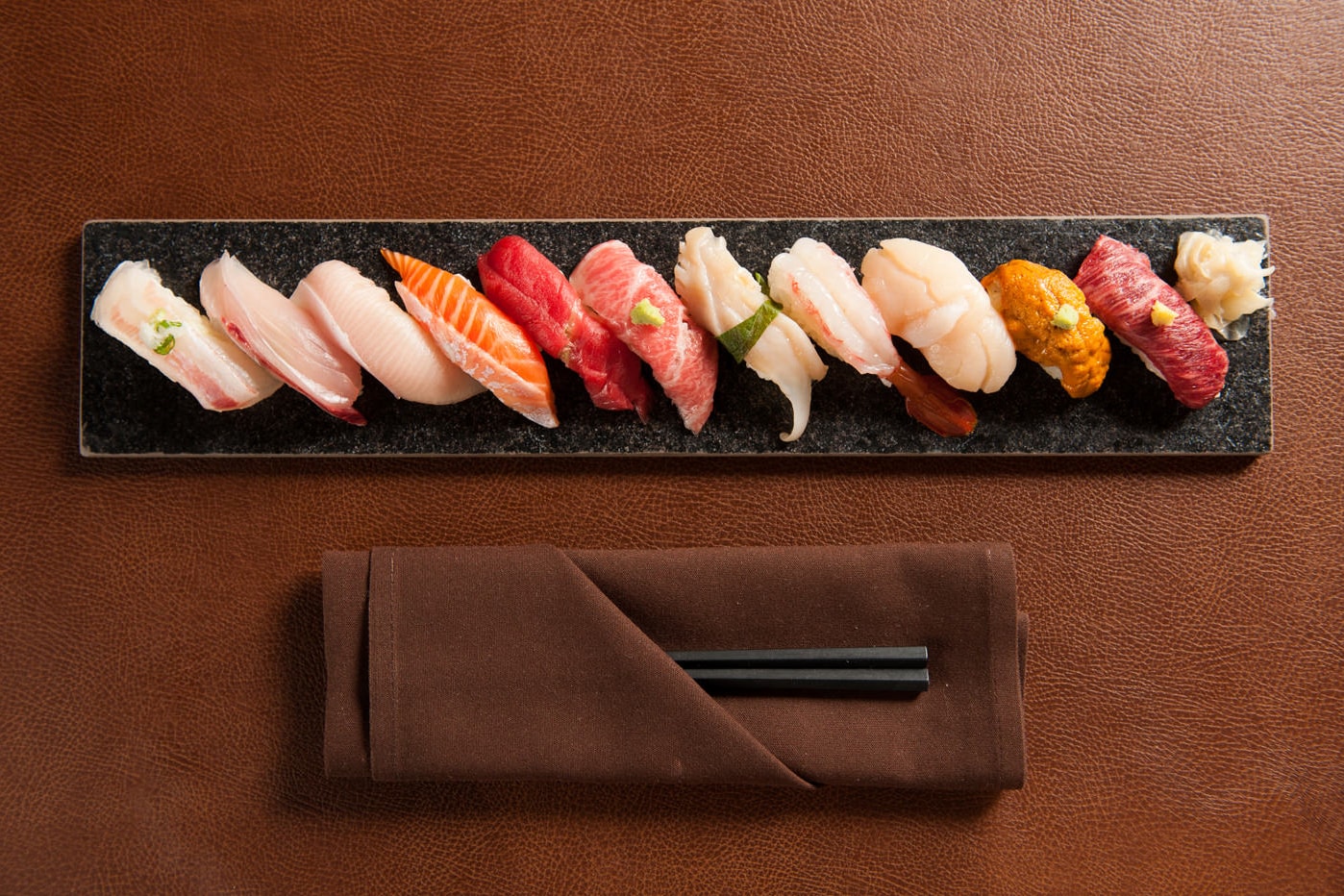 Ramen is a big thing in Toronto, we'd recommend Ramen Isshin and Santouka Ramen. So is Japanese food in general, with Ja Bistro, Japango and Imanishi.
Other recommendations include 416 Snack Bar, The Federal and Jules Bistro.
Amsterdam:
Masta

Lee,

Patta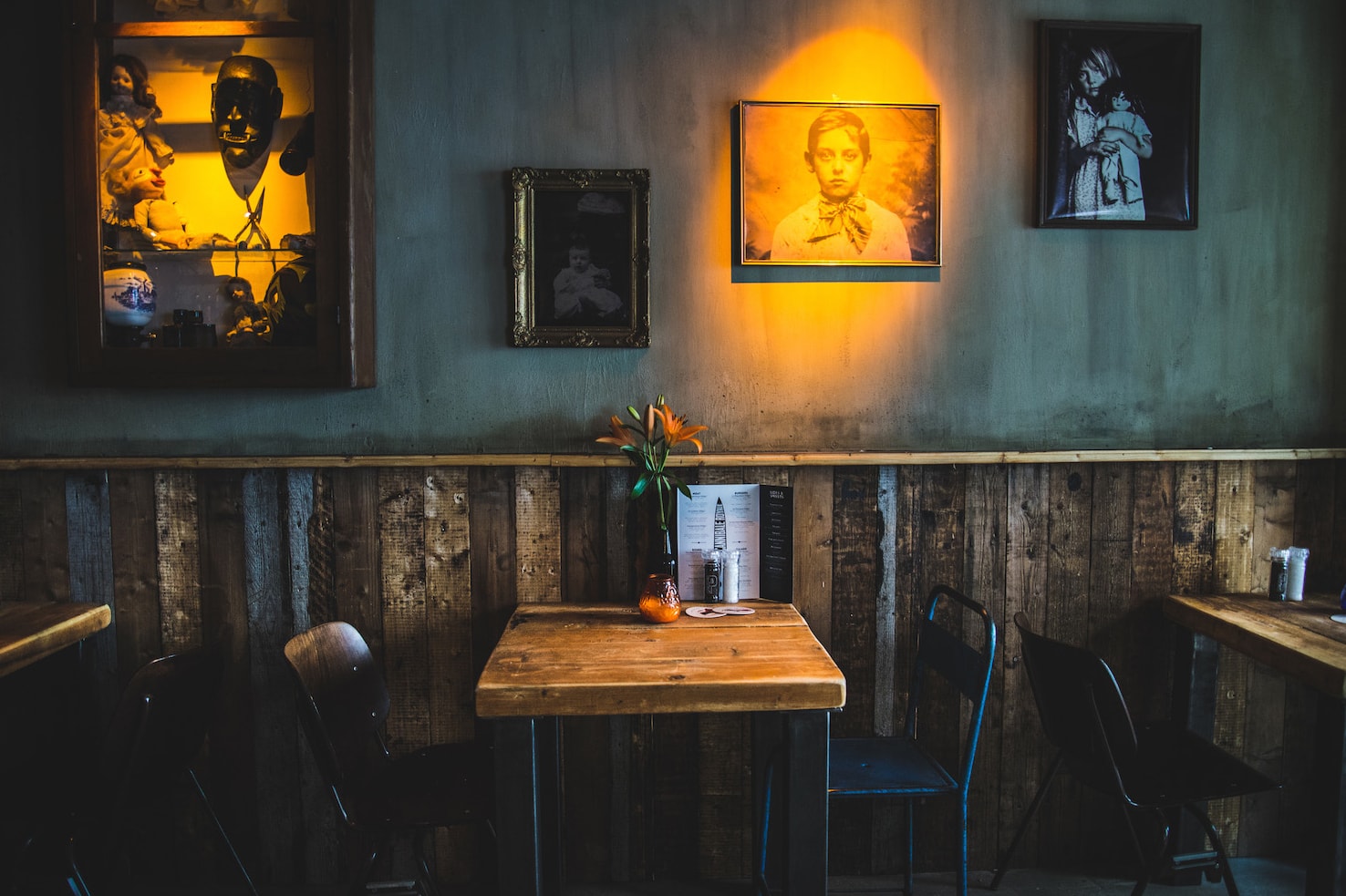 My favorite place in town to take visitors is called Cannibale Royale. It is a brasserie-style restaurant and bar with three branches scattered around the city of Amsterdam.
The menu and its interiors are simple and unpretentious, eliminating the highbrow approach often associated with "good dining." This is a cozy place where dinner is served to the sounds of upbeat rare grooves, classic hip-hop and various exotic tunes.
Start it off with a nice plate of assorted charcuterie or a rich bowl of nachos, accompanied with a nice cocktail, rare beer, or a nice glass of wine. Follow up with a signature burger, tender spare ribs, or reserve the 1000gr steak in advance and make it to their hall of fame. Whether it's casual, business, before a movie date, or after a concert, Cannibale Royale is always a good option (unless you're a vegetarian). It's also one of the few places in the city where you can still eat something good until 3 a.m. (4 a.m. in weekends).
Manila: Michael Concepcion, Commonwealth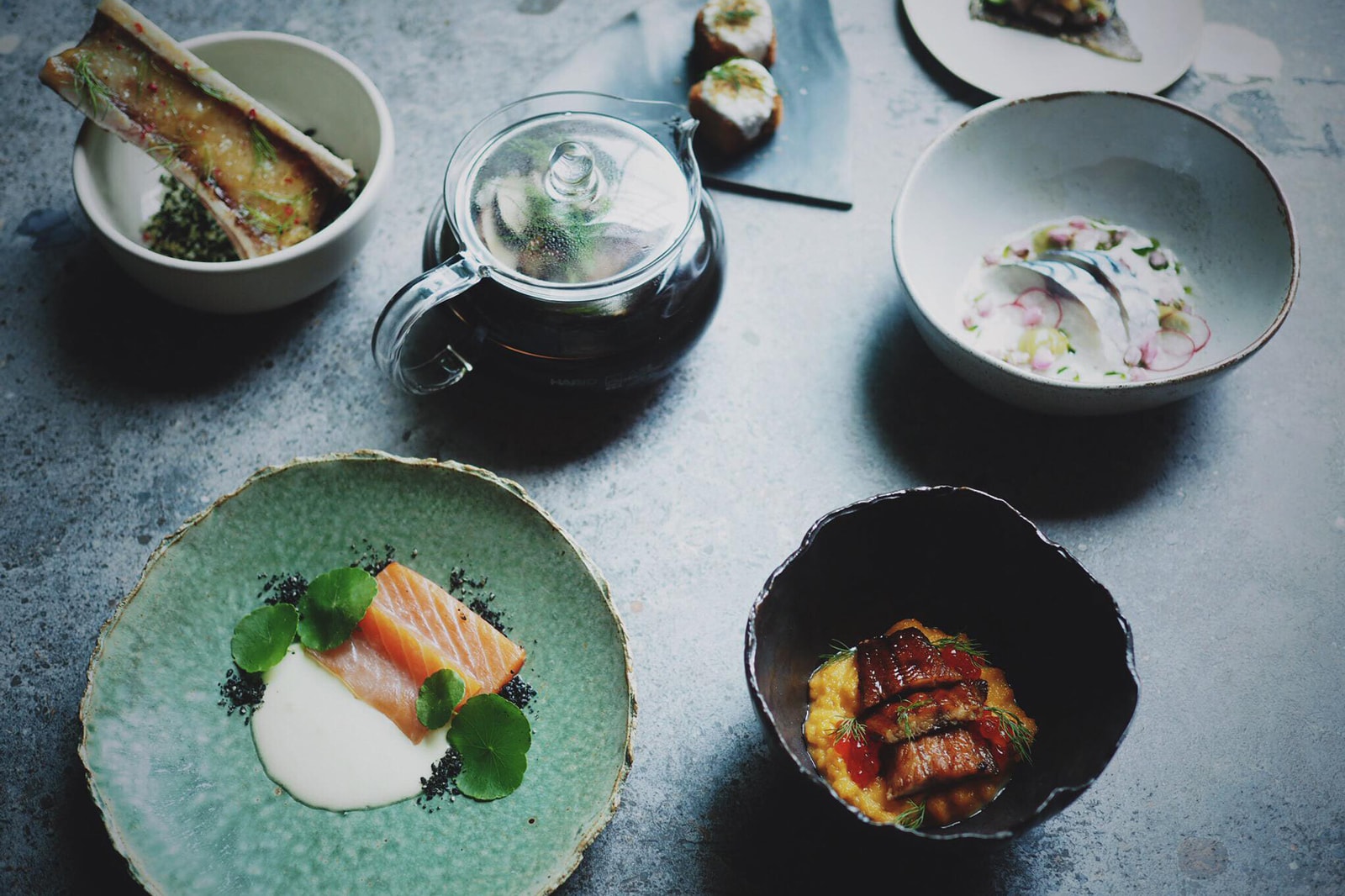 Always a fan favorite is 12/10, a fairly new vibey izkaya joint run by Gab Bustos and Thea De Rivera. A young couple who joins a wave of new chefs and restauranteurs who are carving a small niche of one-off, original concepts that offer something completely new for the city. The location is slightly off-beat but well worth the trip for a nice evening away from the hustle of the CBD and shopping centers. Another easy winner is Hey Handsome – arguably Manila's best new restaurant of 2016 by photographer turned chef, Nicco Santos.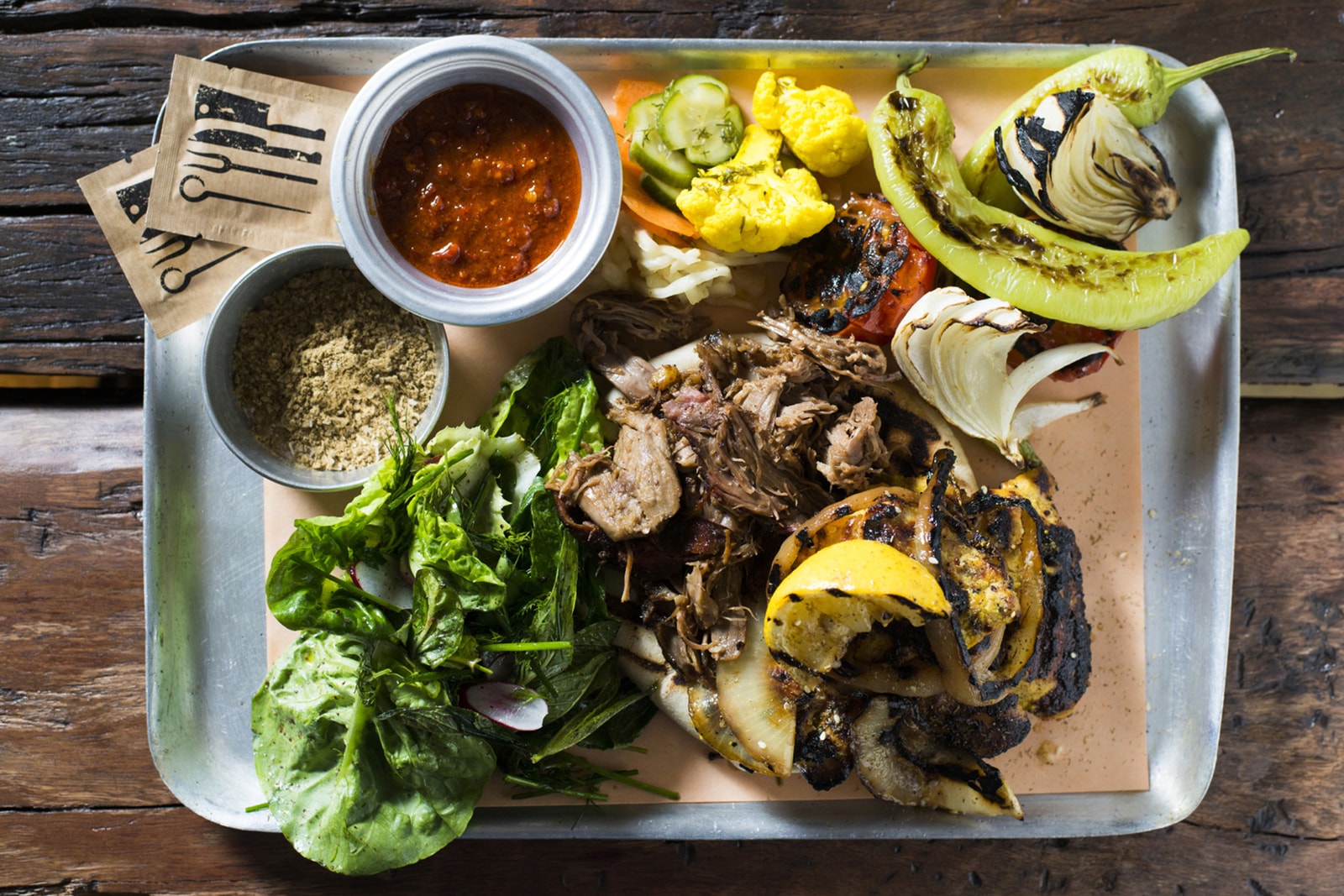 Firstly we would say to download the Dojo app, a city discovery app which tells you everything about London. We also use it when in Paris on buying trips, to see the best cafes and bars nearby.
They unfortunately haven't reached other cities yet but we hope they will open in Tokyo and New York soon to help us out when on our buying trips there.
Around Notting Hill, West London, where we are based, we would recommend: Negozio Classica, a cozy wine bar with delicious Tuscan small plates on the corner of Portobello Road. Assaggi is not hip, but the food here is arguably the best in London. Italian food at its finest. Pedlars is a gift and homeware shop with a coffee shop attached, they do avocado on toast and other staple breakfasts. Lastly, Coffee Plant is the best caffeine fix on Portobello, freshly roasted, fair trade and organic. It's not a sit-down kind of place, but good for a grab and go.
In East London, we recommend: Berber & Q, a Middle Eastern/North African restaurant with meats grilled on an open charcoal grill. Think melt in the mouth hand-pulled lamb shawarma, smoked pork belly… But their vegetarian side dishes are also fantastic, such as the blackened roasted aubergine with pomegranate and the cauliflower shawarma with salt, cumin, pomegranate and rose — it's delicious even for those who don't like cauliflower. Walk-in only, shared seating benches and loud house music.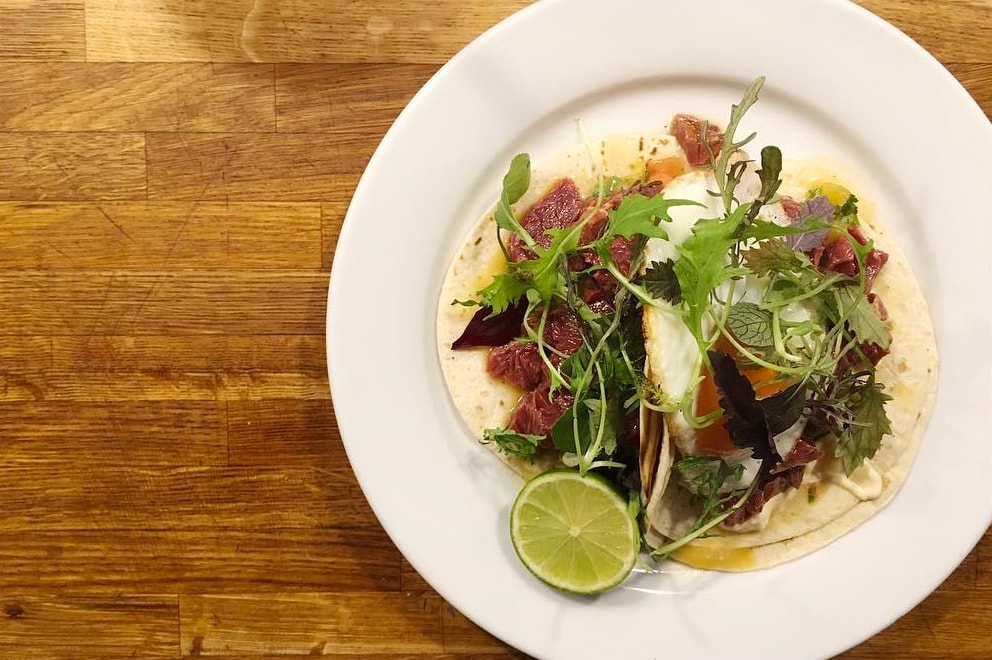 Dandy is a great little spot for breakfast. The cannibalized storage container has lovely natural light, the small team who operate it are just excellent, all masters of their respective duties; you'll leave knowing something new. The menu is small and changes regularly, they also offer a great selection of wine to keep you going into the evening.
In Central London: Padella is a pasta bar that always has long queues, but it's worth the wait. Hand-rolled pastas made right in front of you. Once inside, the service and food is quick and delicious. They suggest three pasta dishes between two people – the beef shin ragu is the one.
Lastly, in South London you have to visit Old Spike — a not for profit with a focus on reducing homelessness, Old Spike serves the best range of specialty coffee in South London. Ever consistent, the small cafe offers a few seats to sit and enjoy a range of espresso and filter roasts. The new packaging and subscription service are also top notch.
Los Angeles: Chris Gibbs, Union LA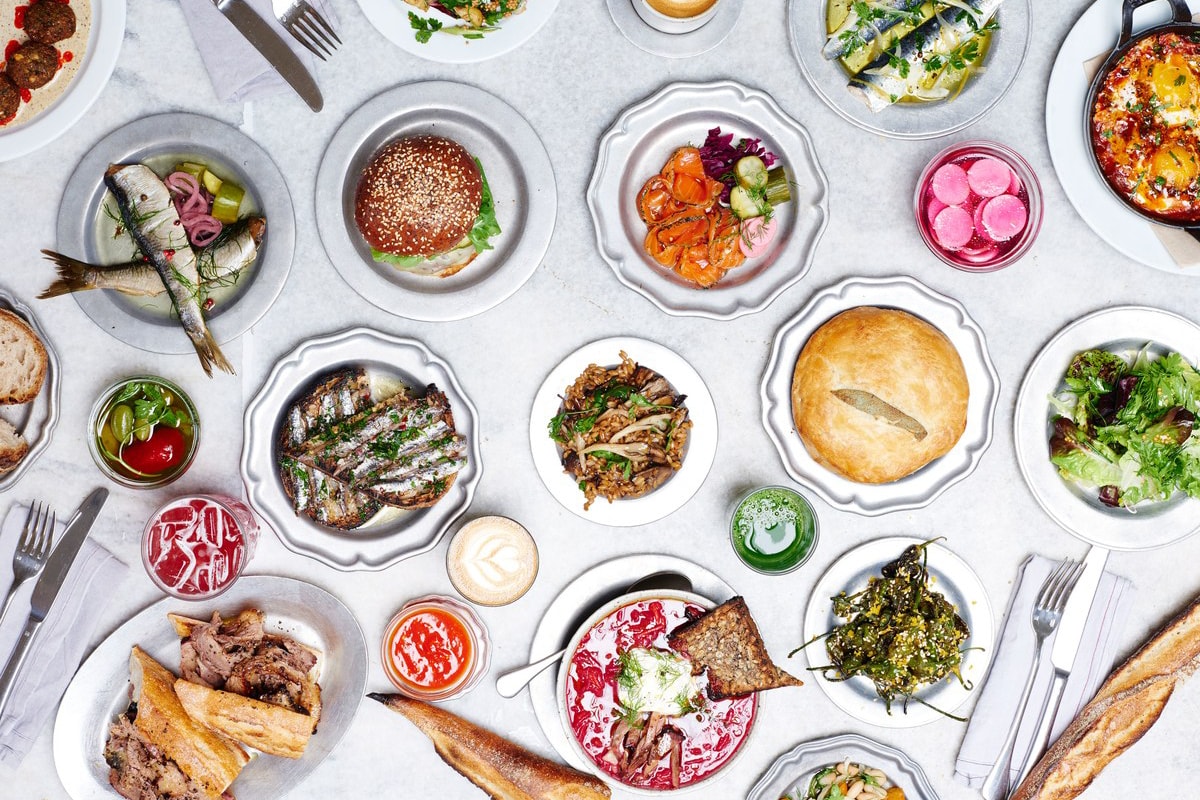 In the last five years or so the cuisine scene here in LA has blown the f*ck up. There are so many options now it's staggering. When I moved out here 13 years ago… it wasn't like this at all…
Some of my favorite spots to eat include Gjelina, The Jewel in the crown of Abbot Kinney dining… modern American contemporary dining at its finest. Gjusta is from the same people as Gjelina (hey what can I say, they are good). Less formal, but food is just as good. Elf Café is the favorite date spot for me and my wife. Low key, great food, great wine list, quaint and romantic.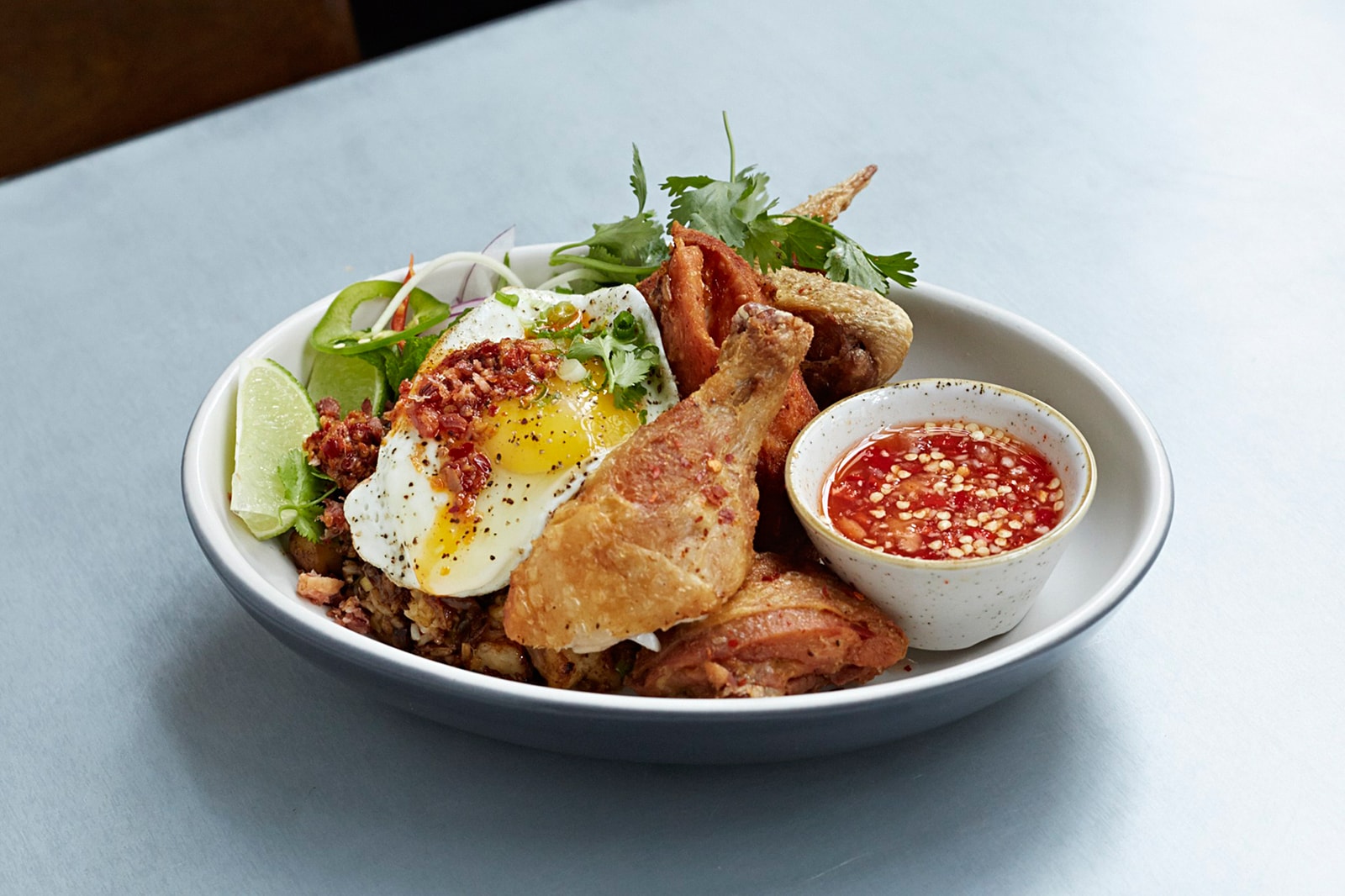 If you like meat, go to Animal. Little Sister is new sh*t! Like Asian fusion on crack… so dope! Grand Central Market is an old food market in downtown LA that has been highly redeveloped and highly curated. Tons of different vendors and they are all good (great for breakfast, brunch, lunch).
New York City: Eunice Lee,
UNIS

New York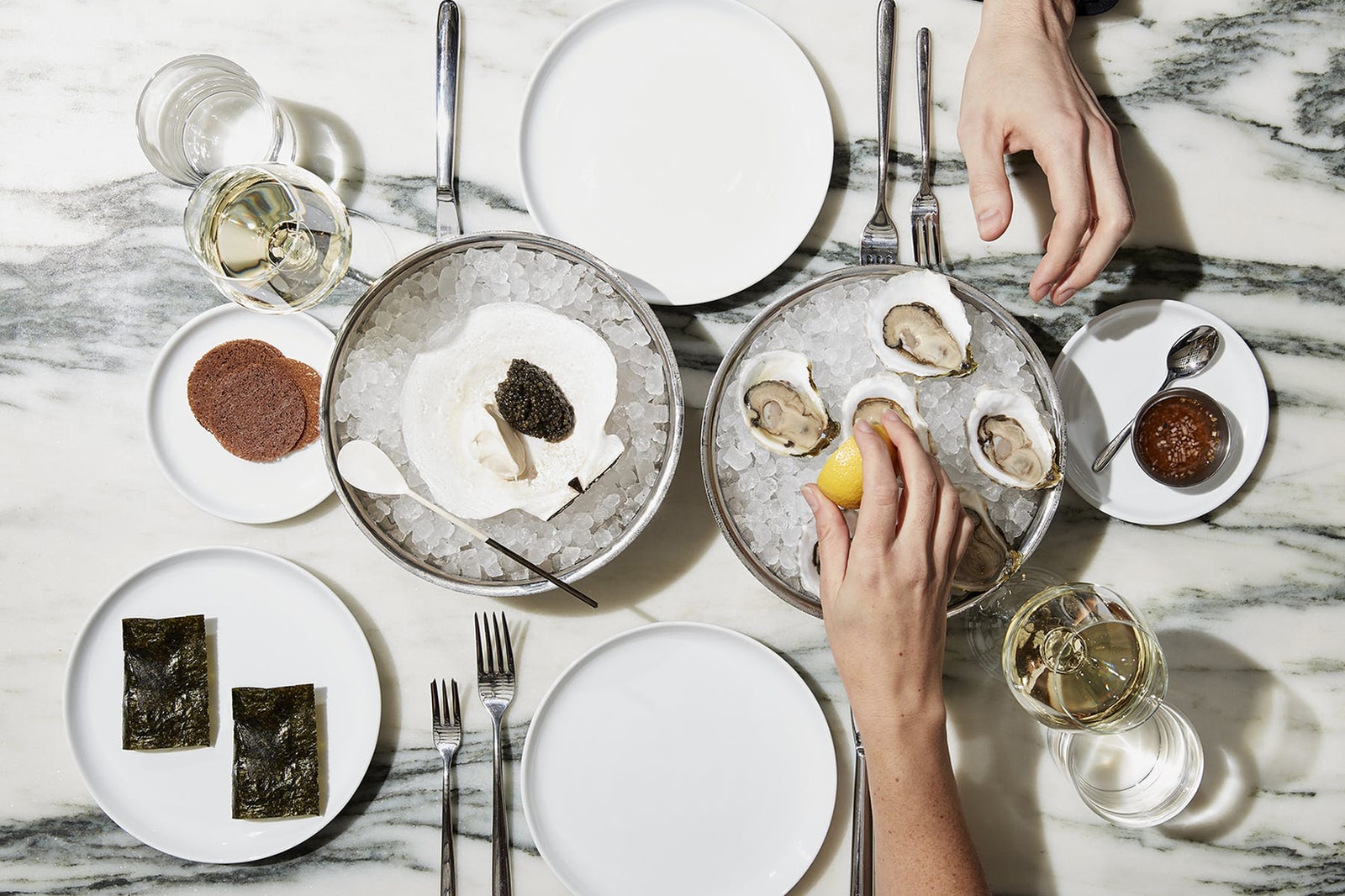 Flora Bar at the Met Breuer. Ignacio Mattos, the chef, is so talented. The food is amazing, it's such a great place to take your date. You can even get more dressed up than you would a downtown eatery. You may even schedule so that you can take in some art before your dinner reservation.
Tokyo: Hasse
Lemola

,

HYPEBEAST

Japan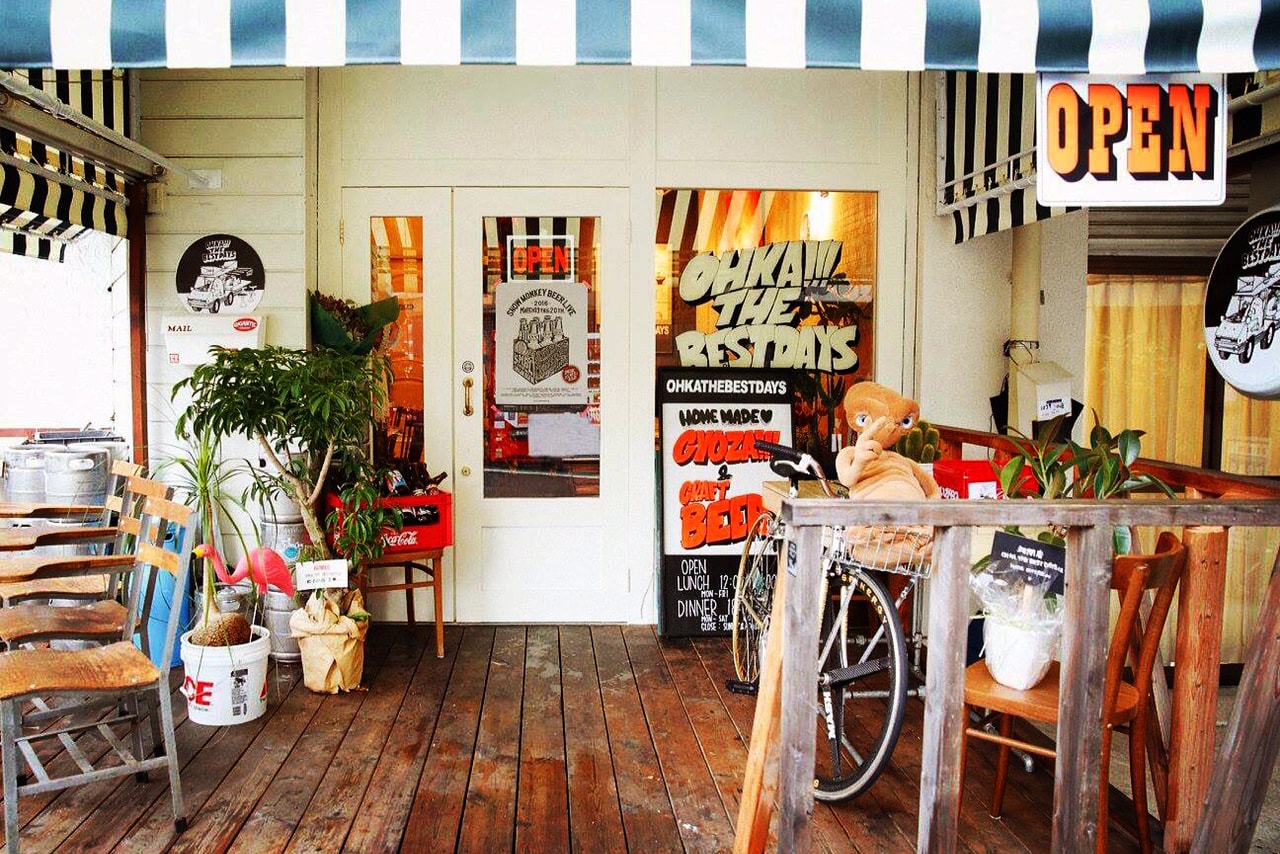 For gyoza-style dishes, head over to Ohka the Bestdays. Dumpling fiends should definitely check this one out, especially if you make your way to Nakameguro. This eatery serves up delicious reinterpretations of traditional gyoza and plenty of other dishes packed with exotic flavors in a casual setting decked out in creative memorabilia. Frequented by creatives and salarymen alike, the menu is bolstered by an ever-changing craft beer selection.
Tucked away in the side streets of Omotesando, people usually flock to FREEMANS SPORTING CLUB to get a fresh cut at the barber or fitted in some tailor-made clothing. What often goes overlooked is the bar/restaurant space in the basement of the building. Whether it's for a quick bite, a cup of coffee, or a couple drinks, you'll definitely feel at home in the cozy, intimate Old English interior. There's even a small patio space enclosed by an ivy wall that's particularly enjoyable during summer nights.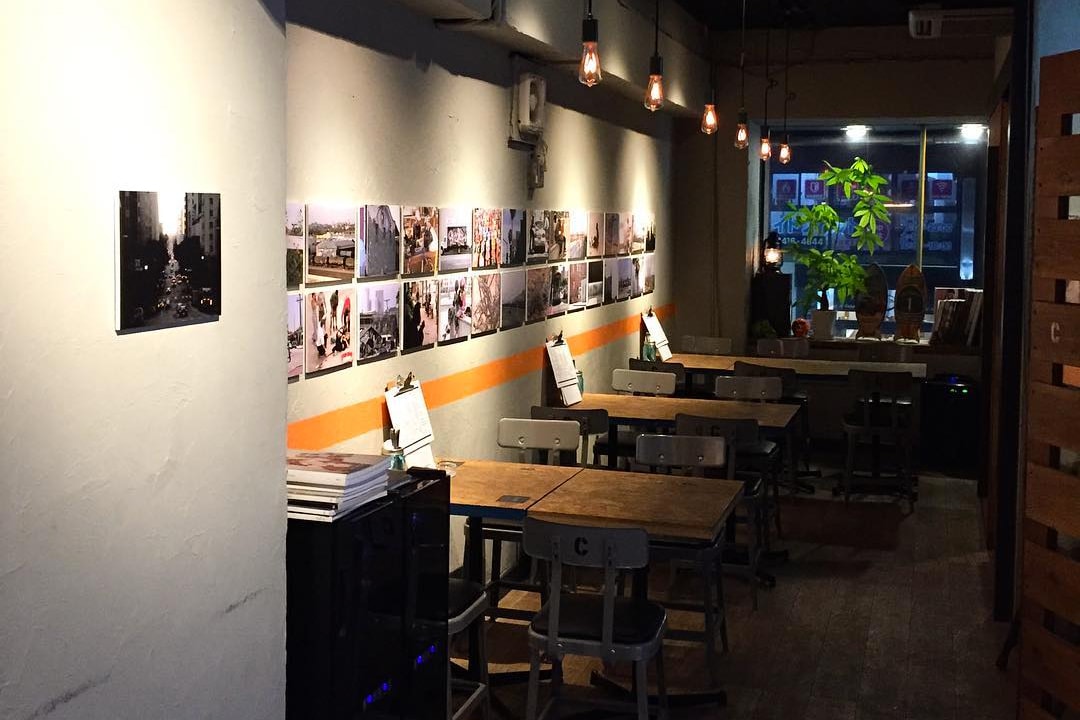 The place that I most frequently visit out of all the suggestions here is Carbon. I've brought just about all my friends here, and so far, I've never had a bad night. Whether it's the good mix of Japanese and Western dishes, amazing staff or just the general good vibes, you can't go wrong with this one. Since it's located in Shibuya, the top of Dogenzaka to be more exact, Carbon is a good place to grab a bite to eat before a night out. It also attracts a very diverse crowd, many of whom are involved in the creative field. Other noteworthy spots to check out are IDOL in Aoyama, a cafe by day and bar/club by night; and Borrachos, my favorite Mexican place in the city.