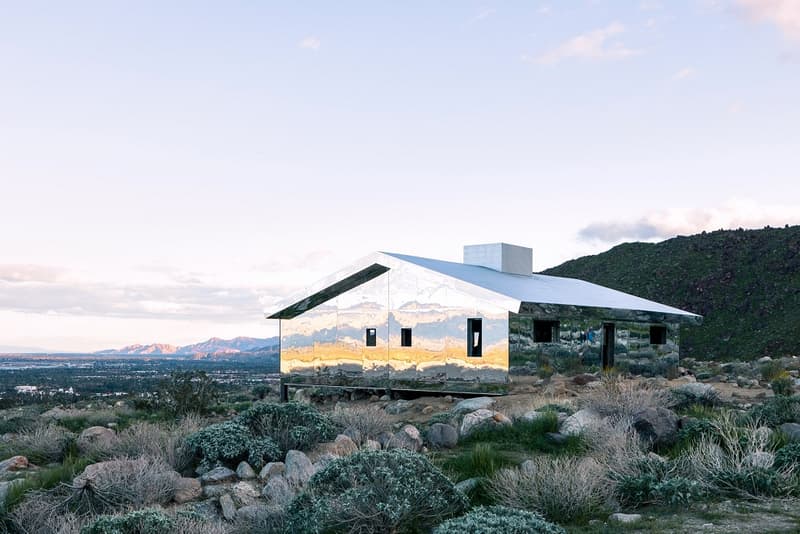 1 of 7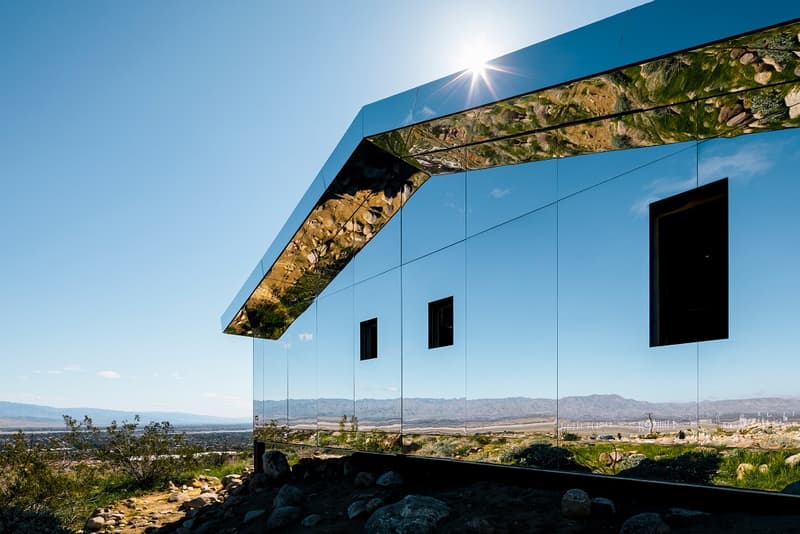 2 of 7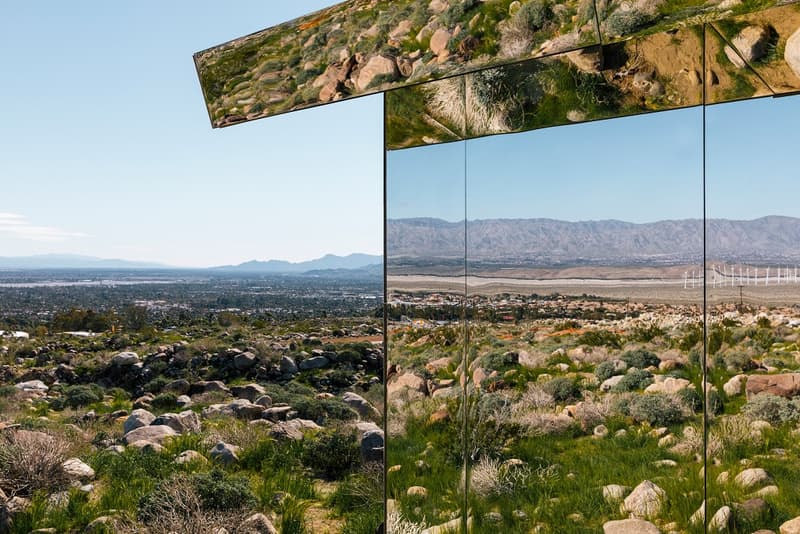 3 of 7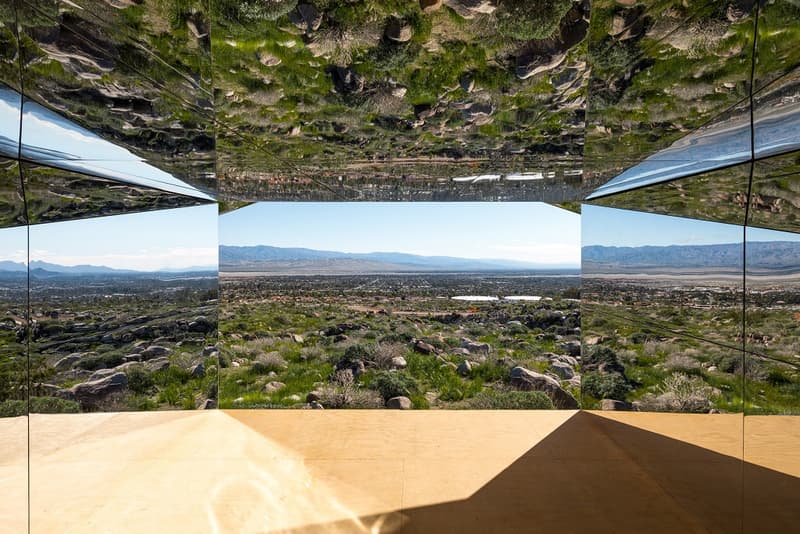 4 of 7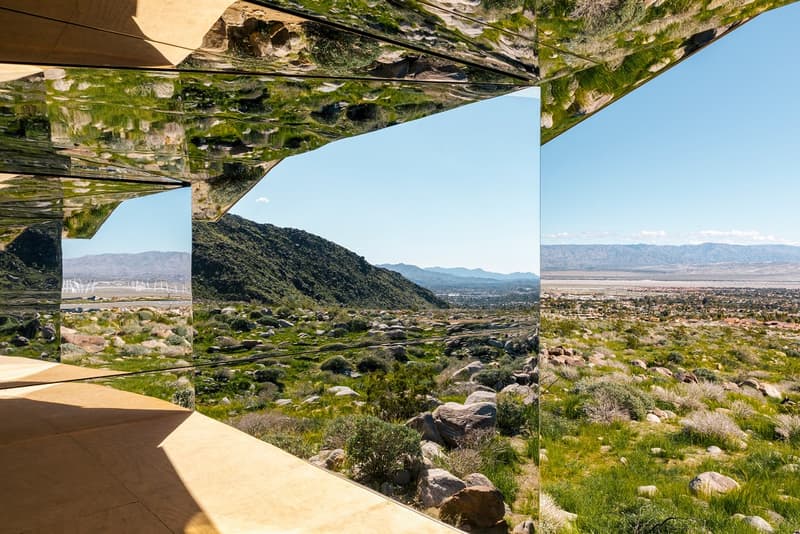 5 of 7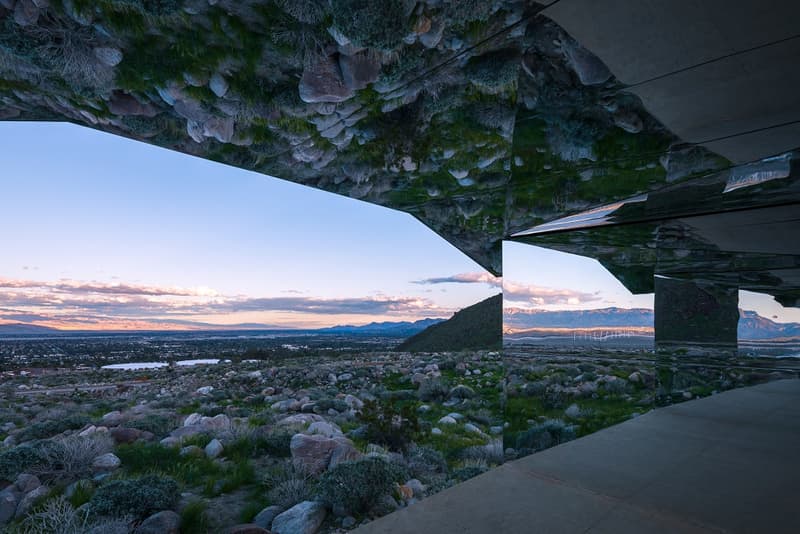 6 of 7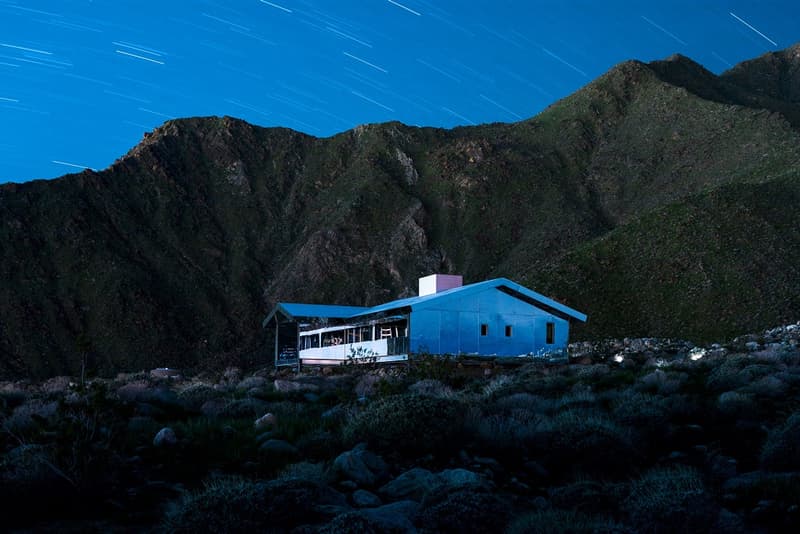 7 of 7
Doug Aitken Mixes Mirrors, California Ranch Housing & the Palm Springs Desert for 'Mirage'
One of Desert X's 16 art installations.
---
Award-winning California artist Doug Aitken is using the desert around Palm Springs as the canvas for his latest creation. Setting up shop in the Riverside County outskirts of his home-state, Aitken takes inspiration from mirrors and ranch-style housing to produce a sculpture known as Mirage. The talented Redondo Beach creator's latest project is a complete, literal reflection of its surroundings, having been constructed entirely using only mirrored surfaces. "Mirage distills the recognizable and repetitious suburban home into the essence of its lines, reflecting and disappearing into the vast western landscape," explains Aitken. "After World War II, the ranch style's streamlined simplicity gained popularity as commercial builders employed a simplified assembly line approach to create this efficient form, matching the rapid growth of the suburbs … The mass-produced ranch home became a familiar sight across the country, the style filling the American landscape as quickly as each new subdivision was built."
Doug Aitken's Mirage was brought to life to serve as one of the 16 installations that stand as the central subjects of the Desert X art festival, which is curated by Neville Wakefield. Desert X launched a few days ago on 25 February 2017 and will continue until 30 April 2017 — Mirage will be open to the public until October 31, 2017.