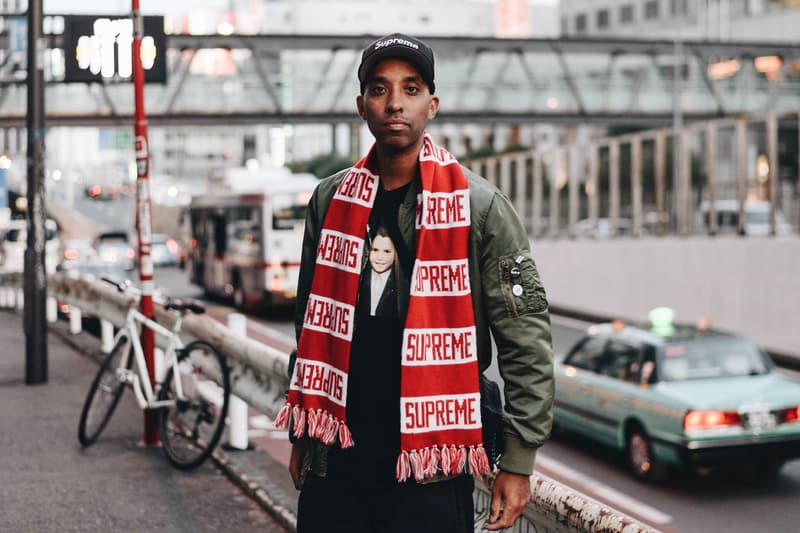 1 of 3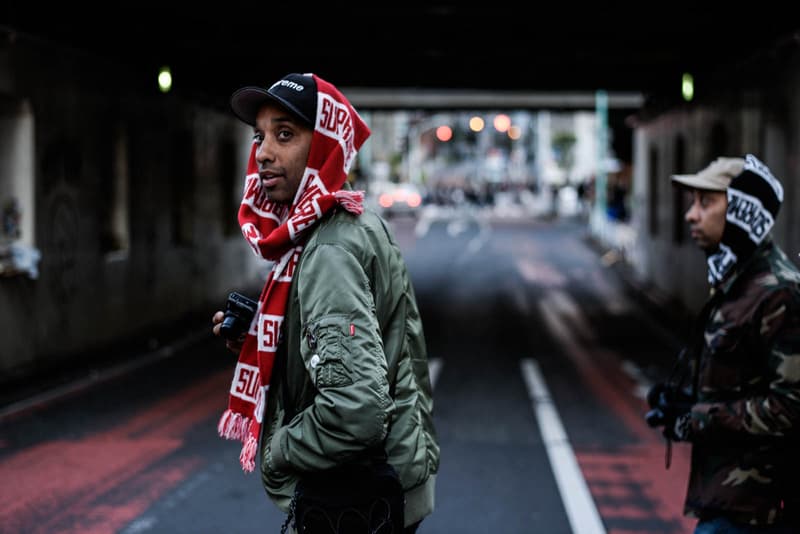 2 of 3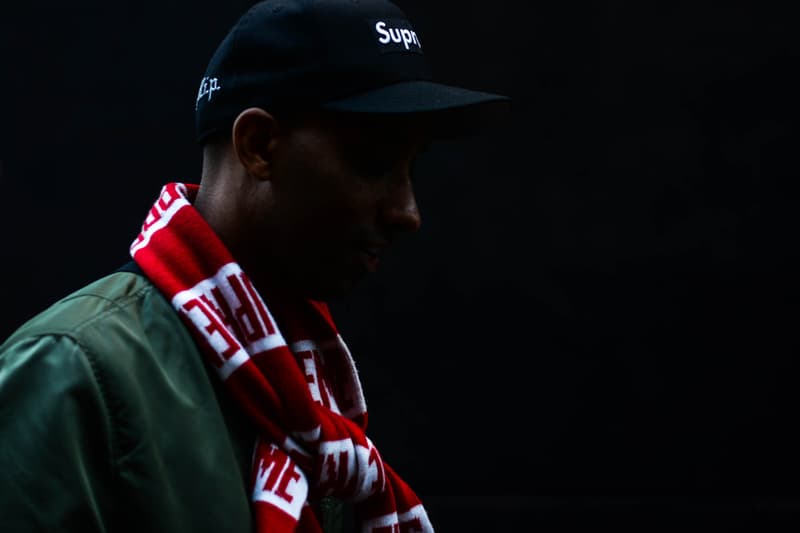 3 of 3
Atiba Jefferson on the Evolution of Photography & Skateboarding
"For me, to be lucky enough to see the best skating is a dream job."
---
If you ask around who the biggest skateboarding photographer is you'll likely hear the name Atiba Jefferson more than a couple of times. The Colorado native has been documenting the scene for more than 20 years now while rubbing shoulders with the industry's most prolific figures from generation to generation; he's now business partners with many of them today. What's even more remarkable is that he's been able to cross over into other realms of his personal interests as well, namely basketball and music. His love for the former, coupled with his own skill set of course, helped land him a job as an assistant photographer with the Lakers and Clippers early on in his career, teaching him how to shoot action and portraits, both of which would prove to be quite handy down the line.
Having been able to diversify relatively quickly certainly paid off as his portfolio clearly indicates. The list is endless but some of the notable sporting figures he's captured include Tony Hawk, Guy Mariano, Andrew Reynolds, Paul Rodriguez, Eric Koston, Kobe Bryant, Allen Iverson, LeBron James, Cam Newton, CC Sabathia, Usain Bolt and Manny Pacquiao; there's plenty more deserving of a mention as well. Music-wise Lil Wayne, Big Sean, Ice Cube, RZA, Nas and Tyler, the Creator have all stepped in front of his lens too. Many of the aforementioned names have made it into his globetrotting exhibitions.
Despite his astonishingly impressive resume it was refreshing to hear him humbly refer to himself as "a skater" during our conversation in Tokyo. While walking the streets of Shibuya and quickly stopping by Miyashita skatepark and Supreme Shibuya with his twin brother in tow, we got to catch up with him to see what he thinks of the evolution of both the skateboarding and photography landscape and what other projects he has in the works.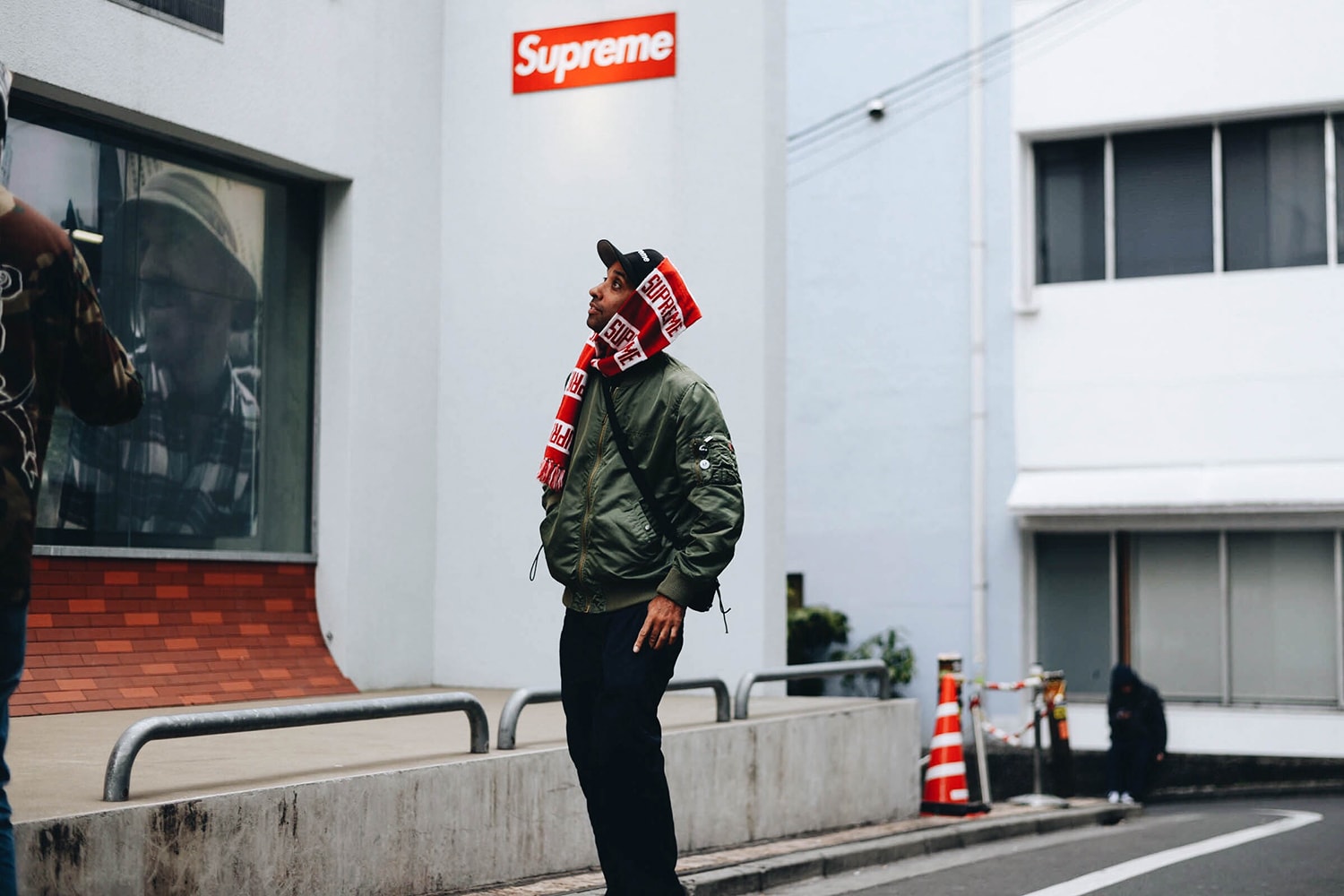 Welcome back to Tokyo. How is it being back here?
I think Tokyo is one of the most enriched cities there kinda is as far as culture. Everything here is done with style and grace. I've been here too many times to count; more than seven times, probably 10 times. It was more for skating back in the day. Now I have a backpack company called BRAVO and we have a lot of accounts here. Our manufacturer is also based here so I'm going to be coming back here more which is nice.
You've been travelling a lot recently. Any notable destinations?
I was actually in Chicago for the House of Vans opening and then to Dubai for a Baker trip. I never went to Egypt, and because I was all the way there, I figured I might as well swing by because it's actually on the way. I ended up having a layover in London so I hung out there as well.
How are things going with BRAVO? How has the brand evolved since its launch and what do you hope to accomplish with it?
It's been about two and some change since we founded it. It was just an idea that I had. I've had different bag sponsors, but Ogio cut their whole skate program which was a total bummer and I had a camera bag on it. It was really funny, I was like 'sh*t, I don't wanna have just another camera bag for another company.' So I was talking to Mikey Taylor and he told me 'you should just start your own company.' I never actually thought about that. I got together with a friend of mine and we came up with the idea just to make some bags. We both travel a lot so it's a necessity. We essentially started the company because we needed some bags. It's been awesome because you get to make what you want and we've also been working on projects with our friends and making stuff for them. We did a bag with Geoff McFetridge and we're working on one with Anthony Van Engelen right now. I think bags are one thing that no one really takes the effort to make. It's not a moneymaker but it's a necessity for travelers.
You've got an extensive portfolio that includes a variety of works in sport, music and fashion. What's your favorite thing to capture?
I mean skating. I'm a skater, that's what I do. For me, to be lucky enough to see the best skating is a dream job. It's not even work because I just get to enjoy myself. Skating is always going to be number one. I'm also a big fan of shooting musicians and sports. I was the assistant to the team photographer of the Lakers and Clippers for three years so I was always shooting the games. At the same time I started doing stuff for Slam Magazine so it was a really cool opportunity because I was able to learn shooting action and do a lot of portrait stuff. It was a really rad opportunity to do both. It led me into shooting a lot of commercial stuff later on. 
Do you find it challenging to balance personal and commercial projects?
It never really was tough to balance both. I'm lucky in that 95% of the time I'm shooting something that I would use for personal work. It's kind of always the same thing if that makes sense. The only thing that's tough for me is that I get so busy so I haven't updated my website. I also want to do a lot of books now that I have a body of work spanning 20 years. That's probably the only thing that it gets in the way of. Everything I'm shooting I'm proud of.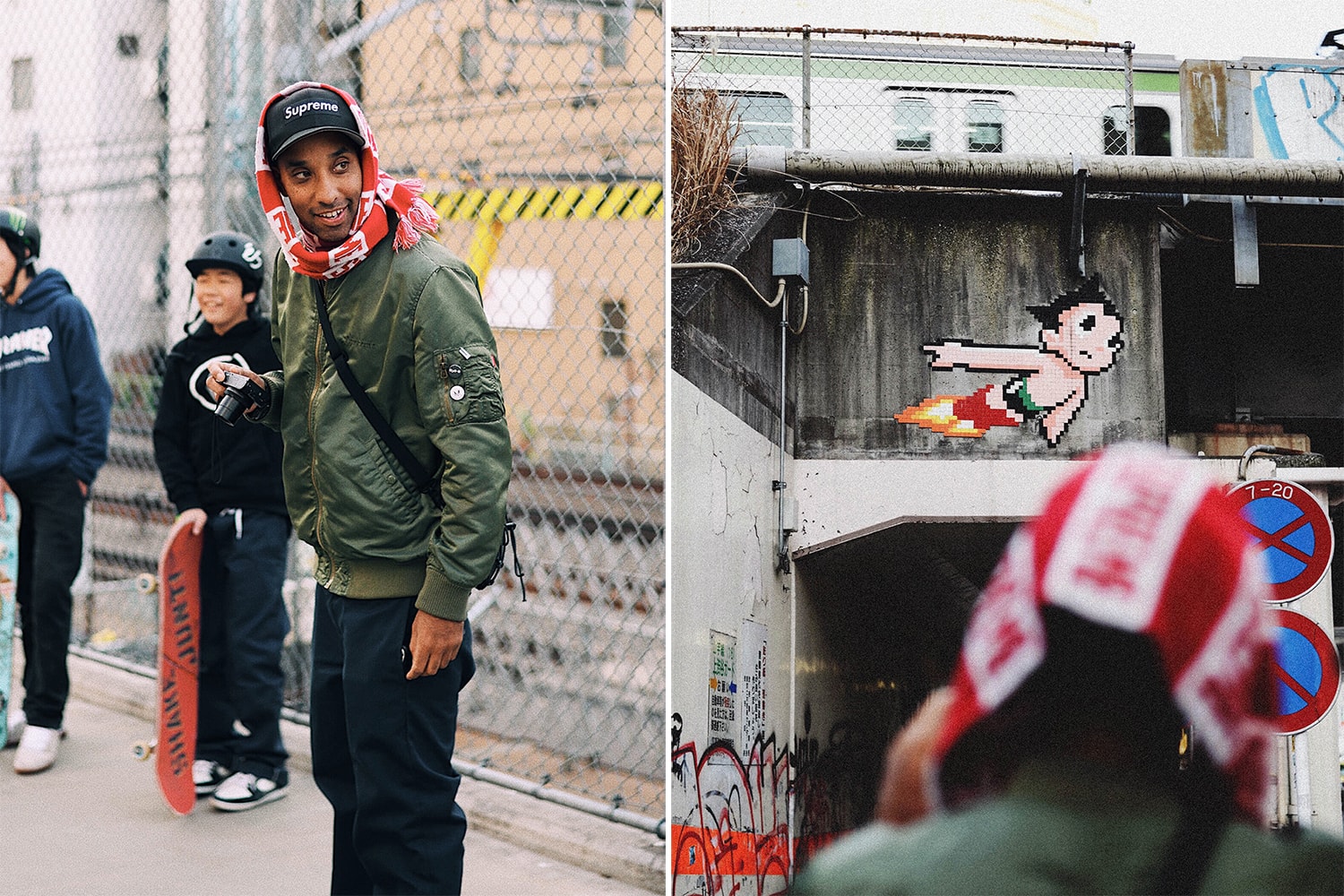 Is there anyone in particular who you were excited to shoot?
To me Tony Hawk, Andrew Reynolds, Kobe Bryant, Michael Jordan and Bad Brains are up there. Even Waka [Flocka] I was super stoked to shoot. I hope some day I can shoot Obama and Tiger Woods. Those are the two that I would be super psyched to shoot portraits of, but I've been really lucky to be able to shoot everyone else pretty much. You gotta work on that. A lot of that is luck, but a lot of that is trying to seek out the opportunity. I'm very lucky to have made a name for myself in the sense that I usually can kind of reach out to people and make some stuff happen.
Having captured skateboarding for over 20 years, how do you feel it has evolved?
Skating, as much I would love to say has stayed the same, has totally changed. Clearly it's way more in the public eye and it's clearly a very big machine. But at the same time it's also very small in the sense that skaters are just skaters. It's weird because now you have contest skaters. It's a different way of skating that wasn't there before. Before it was all about getting video parts and now video parts have turned into not the most important thing. To me that's what was so great about skateboarding; the art of skating and seeing new tricks and different things. Whereas now some dudes are just like 'I'm gonna just skate for Street League and X-Games and make money.' There's nothing wrong with that but it's totally changed.
Now that anyone can publish their work online and showcase it to the world, how has that affected the photography industry?
I feel very lucky to have a career in photography. Any time you have a career at this point you're lucky. I can't really tell a photographer how you'll find work or get discovered these days. You can literally tag someone you wanna work for over and over in a photo and get noticed. That's cool, but at the same time, print media is in a really interesting state. I see it becoming like records. People went through this phase where it was just Instagram, but now the Instagram wave is kinda crashing and people are showing their interest in other things again. A lot of the campaigns I shoot people tell me are going straight to Instagram. Overall it's definitely made an opportunity for photographers. I say 'make Instagram work for you. Don't work for it.' I don't take it super seriously.
Has your personal approach changed at all as a result of photography's evolution?
With photography I have definitely been kind of more aware of shooting everything. Being a film guy for so long, you wouldn't just waste film. Every single frame was precious. Now with digital, I mean you've seen me walk around, you just shoot as much as you want. What I learned from working with basketball is how to tell a story. My favorite thing is capturing moments and being able to have those moments forever. I try to take photos of everything that's going on. When I'm shooting someone trying something, I shoot them rolling up and I shoot them throwing their board. Back in the day I wasn't aware of all that stuff because I think the older you get, the more you look back at your work, you realize that those moments are just as priceless as getting a trick. Obviously being digital now you can just do that.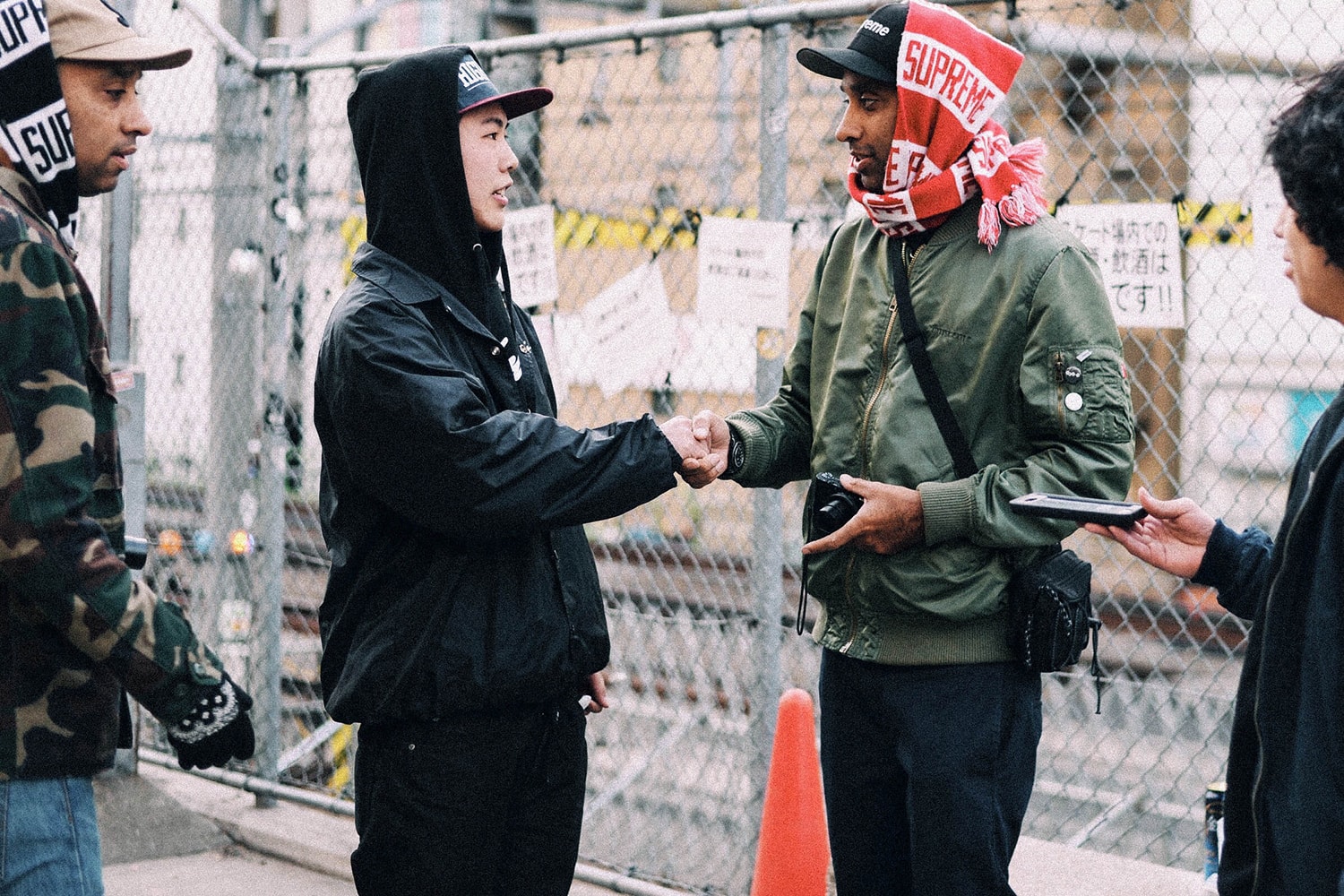 Do you ever still shoot film?
I have my film camera with me at all times when I travel. It's usually a Leica or Contax or something. It's hard because most of the people I shoot for just want digital. 
Aside from BRAVO is there anything else you're working on right now?
I'm actually part of a lot of companies, the list if embarrassingly long. The biggest new thing I'm working on is a coconut water company called Villager. I'm really stoked to be part of that. It's Paul Rodriguez, [Eric] Koston, [Andrew] Reynolds, [Bryan] Herman, Guy, AVE and Slash. I'm also a part of a cellphone recharging company called Grapes, a tequila company called La Gritona, a restaurant Genghis Cohen, another restaurant in Winsome, a partner in a bar called Black, another bar called The White Horse, and another called El Dorado. Also a hat company called ABC that I do with Andrew Reynolds and Marc Johnson. That's super fun.
Anything in the works for photography?
Nothing super serious, I need to kind of get my shit together. I have a photo show during All-Star Weekend so I'm getting ready to do that. We're also doing an event where all of our friends' bands are playing. We're super big fans of Animal Collective, Future Islands, Explosions in the Sky, Trash Talk, No Such Thing and Easy. It's a private show for our friends so it's a small venue. We're also going to invite a handful of their fans. They do not know what they're going to so they're gonna get invited to this thing, and when they show up, they'll see this lineup and that's what they get to experience. It's very exciting.