Post Malone Apologizes to Fans for Album Delay
Fans will have to wait for 'Beerbongs & Bentleys' a little longer.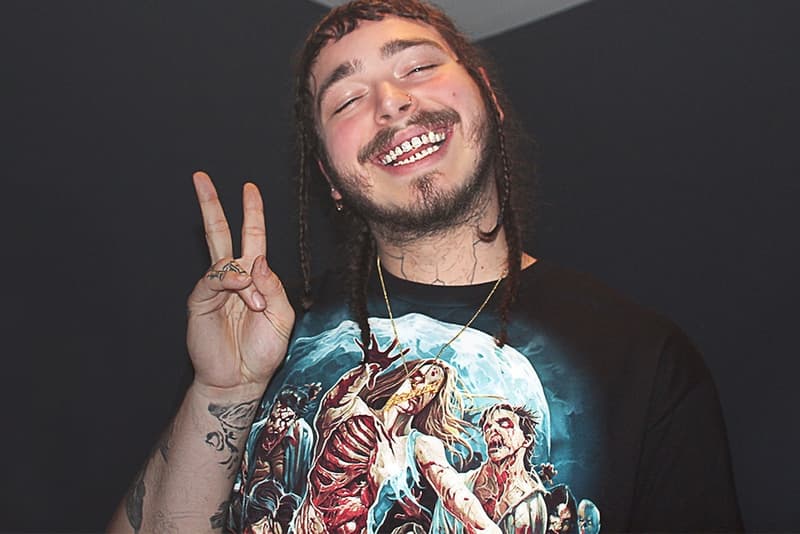 Looks like Post Malone fans will need to wait a little bit longer for the arrival of his sophomore album Beerbongs & Bentleys to arrive. The 22-year-old "Congratulations" artist initially suggested the project would drop this week, December 1 to be exact. "I'm gonna finish it this week," he told the H3 Podcast a couple weeks ago. "It will be out in December. December 1 at midnight."
With the album nowhere to be found as of yet, Malone took to his social media to apologize for the delay, claiming he was still working his a** off to "make the best f*cking album ever." See Malone's apology below.
The rapper, who released the brutal and bloody video for his hit single "Rockstar" featuring 21 Savage, recently got a tattoo of the late Lil Peep. You can also watch Lil Peep's Long Beach memorial service here.
hey guys, i know a lot of you guys were expecting a project today, it won't be dropping for a little while. I'm sorry to let you down, but i need to make sure this album is perfect for you. I'm gonna keep working my ass off and make the best fucking album ever. i love ya. ??

— Beerbongs & Bentleys (@PostMalone) December 2, 2017