Some Ware Enlists Several Brands for Los Angeles Pop-Up
It's going down this weekend.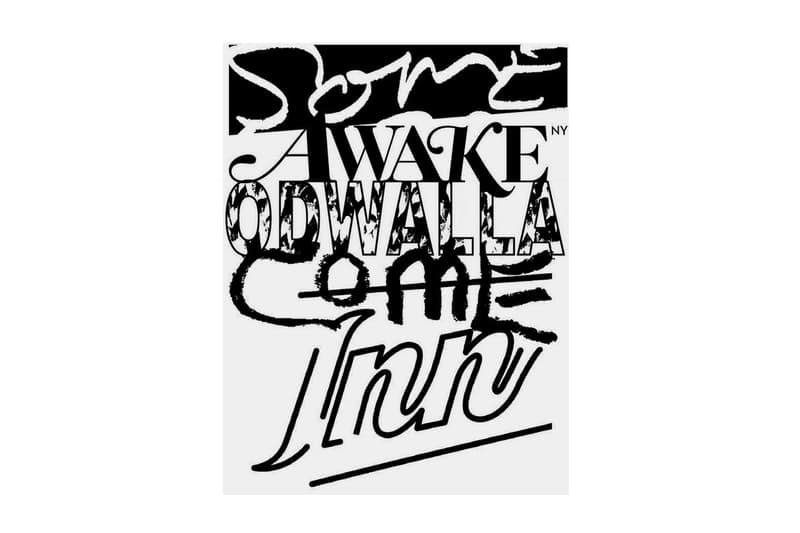 A couple weeks ago, Brendan Fowler and Cali Thornhill Dewitt's Some Ware teased "something special" on social media. While specific details weren't released, renowned names from the streetwear and art worlds were featured on pictures posted to the brand's Instagram account; Angelo Baque's Awake NY, Odwalla 1221, Sonya Sombreuil Cohen's Come Tees, and Tremaine Emory and Acyde's No Vacancy Inn were all included. Now, Some Ware has elaborated on what its been planning.
Once again, Some Ware takes to Instagram to reveal its latest plans: from Friday, November 3 to Saturday, November 4, a special Los Angeles pop-up will be launched. Bringing together exclusive apparel, artwork, collaborative efforts, books and music, Some Ware has enlisted Shaniqwa Jarvis, Awake, Odwalla1221, Come Tees and No Vacancy Inn for an incredible weekend event. Along with all the artistic and cultural presentations, there will also be plenty of spots to hang out and enjoy some juice, coffee and snacks.
You can check out Some Ware's Instagram announcement concerning the forthcoming pop-up and the event's address below. For more, check out our behind-the-scenes look at Some Ware's Paris debut.
The Void
801 Mateo St.
Los Angeles, CA 90021