Nate Robinson on Smiling Through the Bullsh*t
We caught up with Nate the Great to see how things are going since he last graced the NBA hardwood.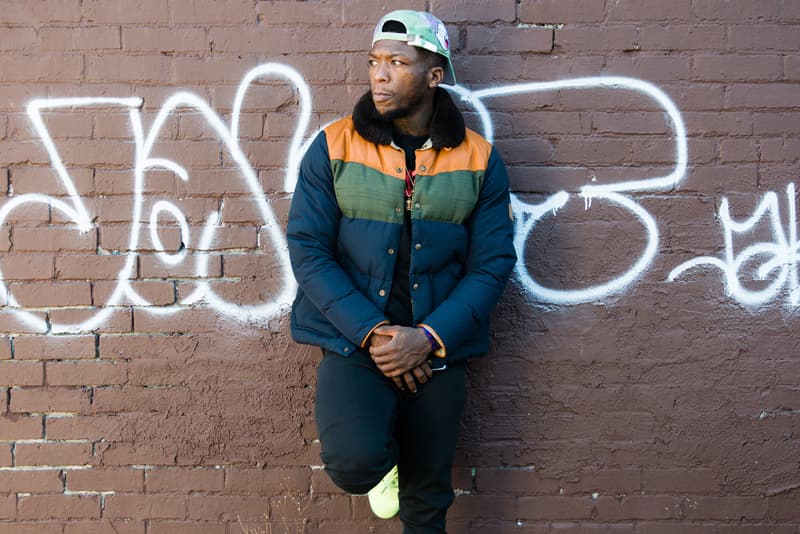 1 of 3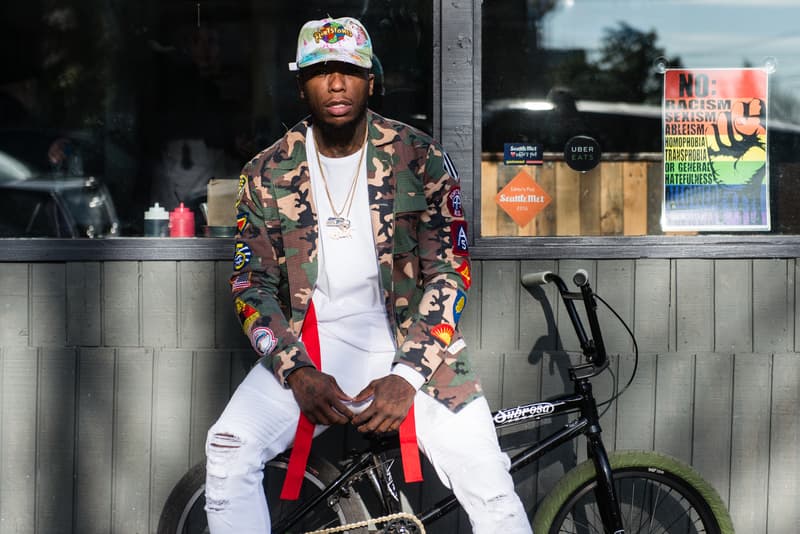 2 of 3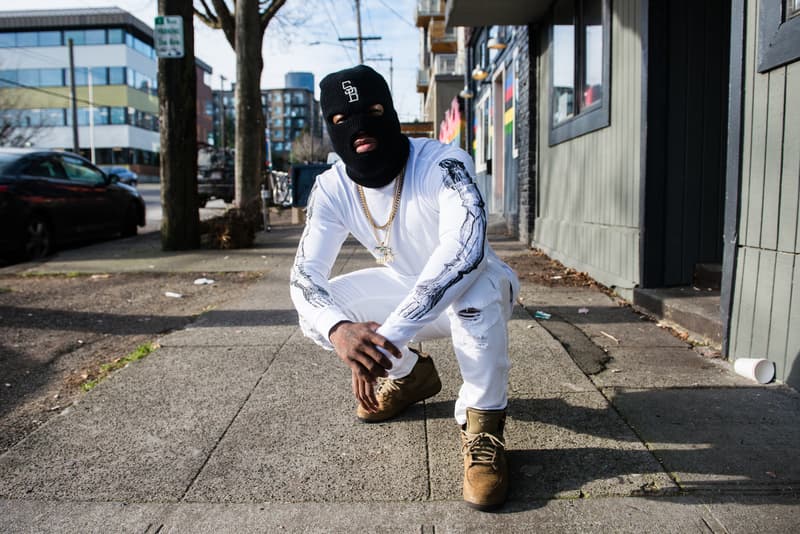 3 of 3
Basketball has long been a land of giants, and rightfully so. When the object of the game is to place a leather ball into a hoop 10 feet off the ground, almost double the height of the average American male, it helps to be 6'7'', which happens to be the average height of today's NBA players.
However once or twice in a generation, a David walks out onto the hardwood to challenge the league of Goliaths. Today we have Isaiah Thomas, in the '80s and '90s we had legends like Spud Webb and Muggsy Bogues, and before them Calvin Murphy led the way. However the one player that may have defied more odds than anyone else under the six-foot threshold was, and still is, Seattle's own Nate Robinson.
Originally a two-sport athlete at the University of Washington, Nate opted to drop from the football team to focus on his basketball career just after his freshmen year. He went on to earn All-Pac-10 first team honors in both his sophomore and junior seasons, before deciding to declare for the NBA draft, forgoing his final year of college eligibility.
In his rookie year, Nate Robinson already began cementing his legacy by winning his first of three Slam Dunk Contest championships, recalling the days of Spud doing what we all thought was the impossible.
Since then, Robinson bounced around the league quite a bit, but always doing his best to contribute on an extremely high-level. He was a proven player, but he just needed a team to actually trust his game by giving him consistent playing time, which unfortunately never truly materialized.
Now 32, the Seattle native is coming off his first season playing overseas, one in which he led his team to the Israeli Basketball Premier League playoffs with 16.2 points per game. And although he's happy to return to the European basketball circuit this year, he hasn't ruled out an NBA comeback just yet. In fact, he's actively trying out for teams right now.
Since it's been over a year since we last saw Nate on the NBA hardwood, we wanted to sit down with the 3x Slam Dunk Champion to hear what he's been up to, how he feels about this season's controversial headlines, what it was like playing overseas, how he plans to spend life after basketball, his view on Seattle sports, and much more.
This interview was conducted on December 15, 2016.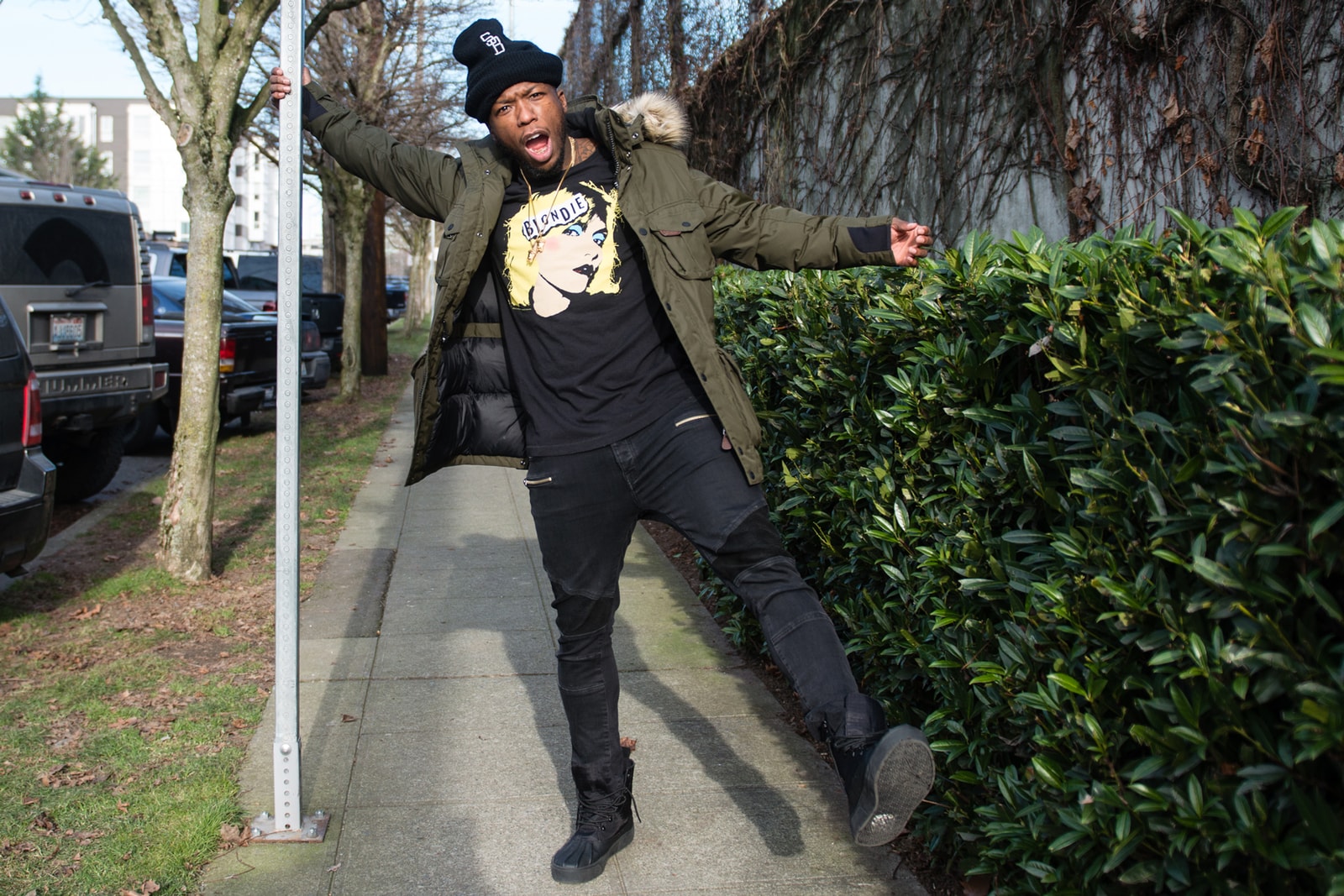 Did you hear about Craig Sager?
Yeah, man, I was sad to hear that. I posted something about it on Instagram earlier today, man.
What was it like working with Sager during your career?
He had a lot of energy, man. He always wore those colorful, loud suits. That was his signature look, and guys will always remember him for that, but also for how hard he fought. This is a big fight. People don't understand how much people fight when their fighting cancer. But he kept a positive attitude even when going through it all. People should take that from him: you always have to remain positive, even when the worst is happening to you. Smile through the bullshit.
Of course Craig will be remembered for his time on TNT, whom you just interviewed with, right?
Yeah, I was there auditioning for this new spot or segment for NBA on TNT. They auditioned me, Derek Fisher, Rip Hamilton, and a couple other guys. Life after basketball, I always imagined myself being on TV commentating and doing stuff like NBA on TNT.
And how did you do?
I think it went well. I had fun. I wasn't too nervous. I was relaxed. But they know that I'm still trying to play basketball. They would've loved it if I was already retired, but I told them I still have a lot of basketball in me. I'm not counting out playing in the NBA or going overseas for a couple more years before I go into commentating. But they like me a lot so that's the upside. They're going to have me do certain things throughout the summer, and try to wing me in the right way.
One of my favorite things about the guys on TNT is their willingness and freedom to speak their mind, even on issues that don't occur on the hardwood. Did that sort of entice you to audition for TNT?
Yeah, they give you a chance to be yourself and speak to the world. A lot of people that watch sports want to hear some of the news that's going on in the world, and what some of the players they can relate to think about it. And when you liven it up with guys like Shaq, Kenny and Charles, it's easier to digest and relate to, even when they talk about some of the soft wounds that are affecting the world around us.
LeBron James is a great example of a relatable athlete who speaks out, hence why he just won Sports Illustrated's Sportsperson of the Year.
I mean, how could you not give it to him?
Given the platform you all have, do you feel athletes are now obligated to speak out on certain issues?
Not necessarily obligated, but if that's something they want to do, sure. They're human, they can chose to talk about it, and they can chose not to. You can be to yourself, or you can be outspoken, talking to people, spreading the word, and that's no big deal. But we're more dangerous as one. If we stay and work together, moving as one, we can change the world together on a positive note.
And I do think athletes today, especially in the NBA, are doing a great job in banding together in certain tragic times. However do you think there's still a major divide between players and coaches or executives? See Phil Jackson or George Karl.
Until the players, not just the Players Association, the players come together and get things accomplished, that's when we'll see real change. Because the players don't understand how powerful they are. The players are what fans and people want to hear from. It's not the executives, it's not the owners, it's not the coaches, it's not the general managers, it's none of them. It's the players.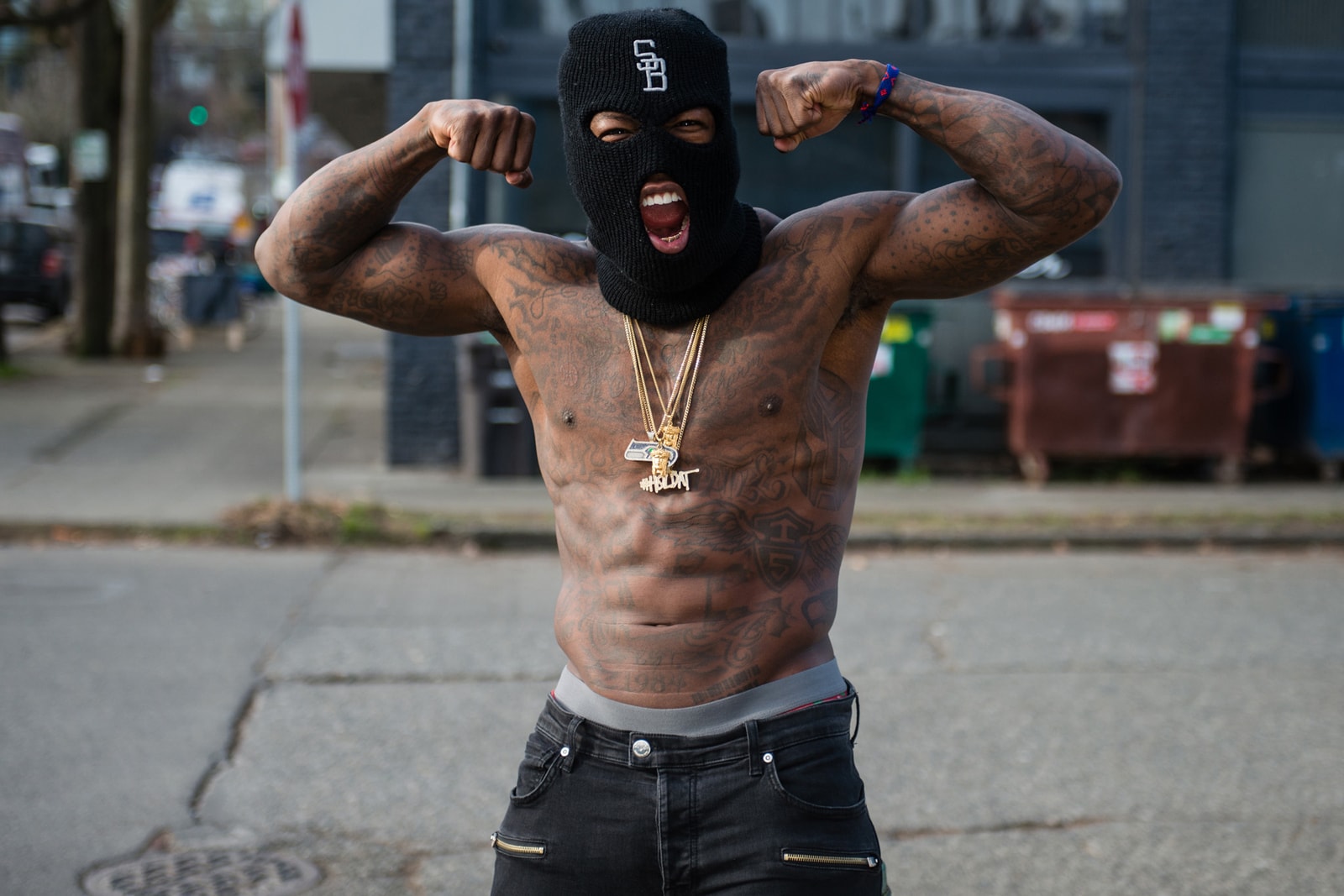 So you were just working out at UW, right? Markelle Fultz is killing, but I can't imagine him staying next year. What are your thoughts about the one-and-dones?
If guys want to come out in high school, they need to let them come out of high school. If you really feel that you're man enough to make that decision on your own, then more power to you. But just play. You don't have to tell nobody you're leaving, just play. It's just the way it is. Players are faster, smarter and stronger at a younger age now. So I don't blame guys for wanting to go. If you're good enough to go and play at a higher level, then do your thing.
It's like the NBA is setting itself up for this: it's creating this world where players are getting much better much younger. So is it not the NBAs job to help these younger players get ready for the NBA faster? Help them deal with the various on-court and off-the-court pressures?
That is something they have to get better at doing. Overseas, they take care of your apartment, they give you a nice car to drive, and make sure you have a chef. They give you the things you need to live so you don't have to worry about certain things. The NBA needs to have mentors come in and work with some of the players. Send guys like KG. Guys that played in the league before that can show them how to live. Be on time, watch film, etc.
You mentioned your time overseas; how was it playing in Israel this past year?
It was fun. I had a great time, man, seeing a different culture. I set foot in the world where Jesus walked and healed. It was beautiful. I couldn't even lie to you; I had a great time.
How's the comp?
The competition isn't as good, but the play is well. But it's also about seeing the world and being out of your comfort zone, living somewhere else, seeing their culture, seeing how they live and how they carry themselves. It's different. It's beautiful.
So were you going out sightseeing on your own often?
Pretty much. I go to the beaches. Eat different foods. Try different things. Drive around the city, see how they do things. Seeing Jerusalem and its architecture was especially awesome.
If you don't land a spot in the NBA, where would you like to play?
Either Europe or China. I'll hopefully sign something in the next couple of weeks and get out of here. I can't wait. I'm excited to play basketball, no matter where I'm playing. And I got six or seven more years I want to play. But after basketball, I'll probably do commentating, you know being on TV, and things like that.
I worked out with the 76ers last week, and I was waiting on a 10-day [contact], but they gave it to someone else. So I'm just going to wait and see if other teams want to give me a chance, and if not, I'll go overseas. Because I know I can help a team. What I bring to the table, I can help a lot of teams in the league.
LeBron was just in the news talking about the Cavs needing a point guard.
Yeah, but I don't understand why they wouldn't hit me up. I don't know why they don't like me, man. I'm the most hated.
You think so?
Most hated like Nick Young, man. He has his clothing line, Most Hated, and I need to be the face of that. Tell Swaggy P. I'm the most hated, and I don't know how I got that wrap.
Is there any team you'd want to play for?
I'd play on any team: Philly, Cleveland, Thunder, even the Warriors need scoring off the bench. I'll go anywhere, it doesn't matter.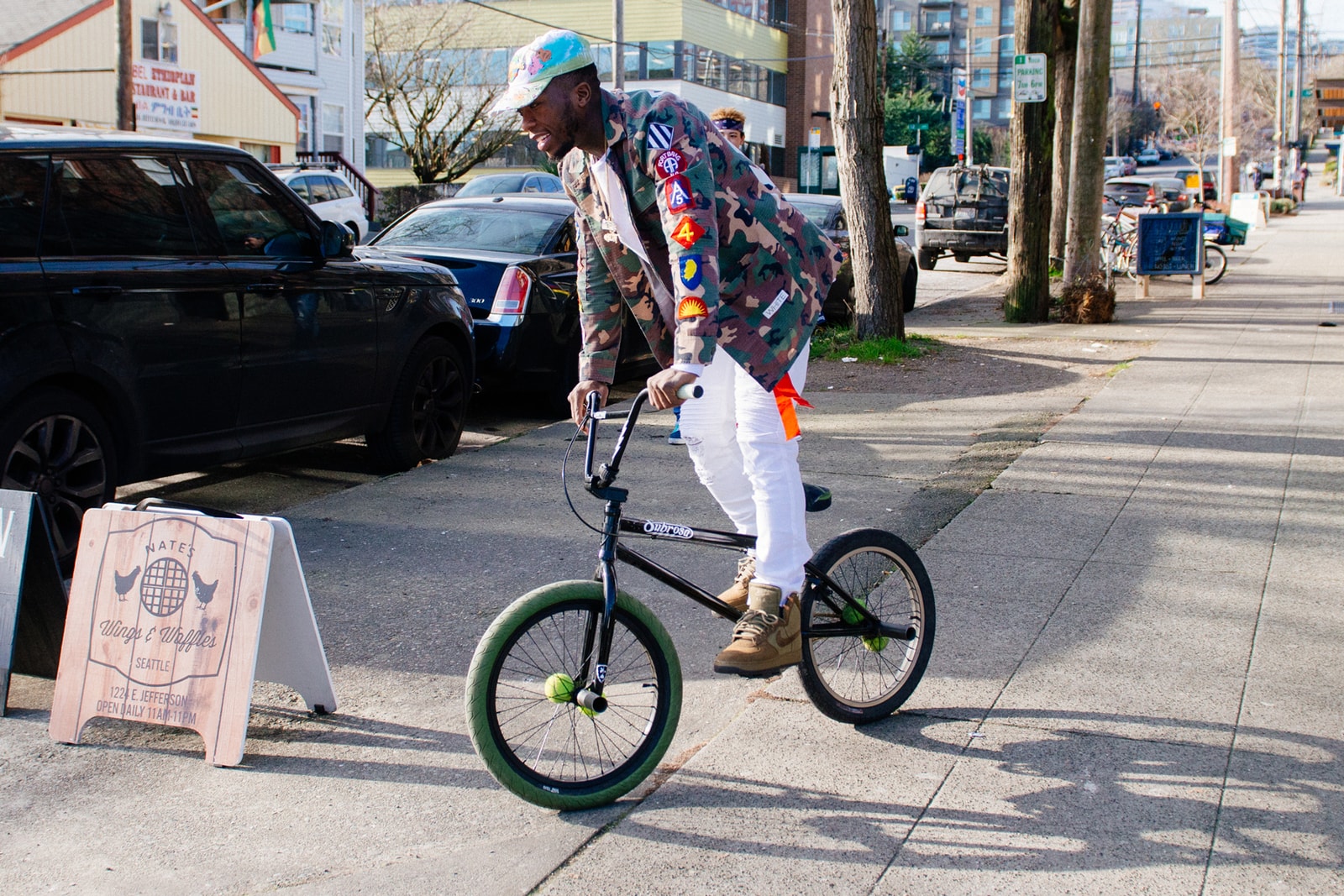 And whatever happened with the Seahawks? You tried out for them right? What happened with that?
I just wanted to try. I know if I had chosen football, I would've made it. I just wanted to see if I could do it.
We recently did a piece of possible two-sport athletes playing pro sports today. For instance Bron would be an amazing football player. Who else could pull it off?
Chris Paul could be a professional bowler. Paul George could be a fisher (laughs). Yeah man, a lot of players have secret hobbies. Back in the day, Reggie Miller could've been a professional ping-pong player.
And what are your hobbies outside of sports these days?
I have my restaurant, Nate's Wings & Waffles. It's real low-key, nothing major. I just wanted to bring a chicken and waffle joint to Seattle, because everyone goes to LA for Roscoe's. So why not have your own. I'm also a professional Madden player, a professional ping-pong player. I like to swim, bowl, go to the movies. I'm a movies guy.
What have you seen recently?
I watched How to Be Single. I like chick flicks.
You're a movie guy, and you just auditioned for TNT; is acting in your future?
Yeah man, I would love to do that. I love movies. I want to be in a film one day. It's on my bucket list.
Who would you want to act alongside of — who's your dream costar?
I've always wanted to be in a movie with Denzel Washington. Then there's Eddie Murphy, Martin Lawrence, Ice Cube, Brad Pitt, George Clooney, Will Ferrell, Danny DeVito. I can go on.
Back to Seattle; the city has an amazing basketball culture. Tell us, how is it nowadays without a professional team?
The culture is strong, we're just sad we don't have a team here. But if we had one, people would show out. Tickets would sell out fast, every year, because we would want to keep the team here. There would be sell-outs every night.
And what about Seattle's youth basketball? You seem to be very much involved.
Kids are just developing crazy. They want to make it and they do whatever it takes. And there's a lot of role models out here: Jamal Crawford, Isaiah Thomas, Spencer Hall, Marvin Williams, Avery Bradley. There's a lot of guys out here.
And how does Seattle get at team?
So once we say, 'we're going to have a team in Seattle,' we need all the guys under contract to get out of their contracts and come to Seattle. We need to start a team with all Seattle native players.
Would you prefer a brand new team?
Nah, bring the Sonics back, but with all Seattle guys.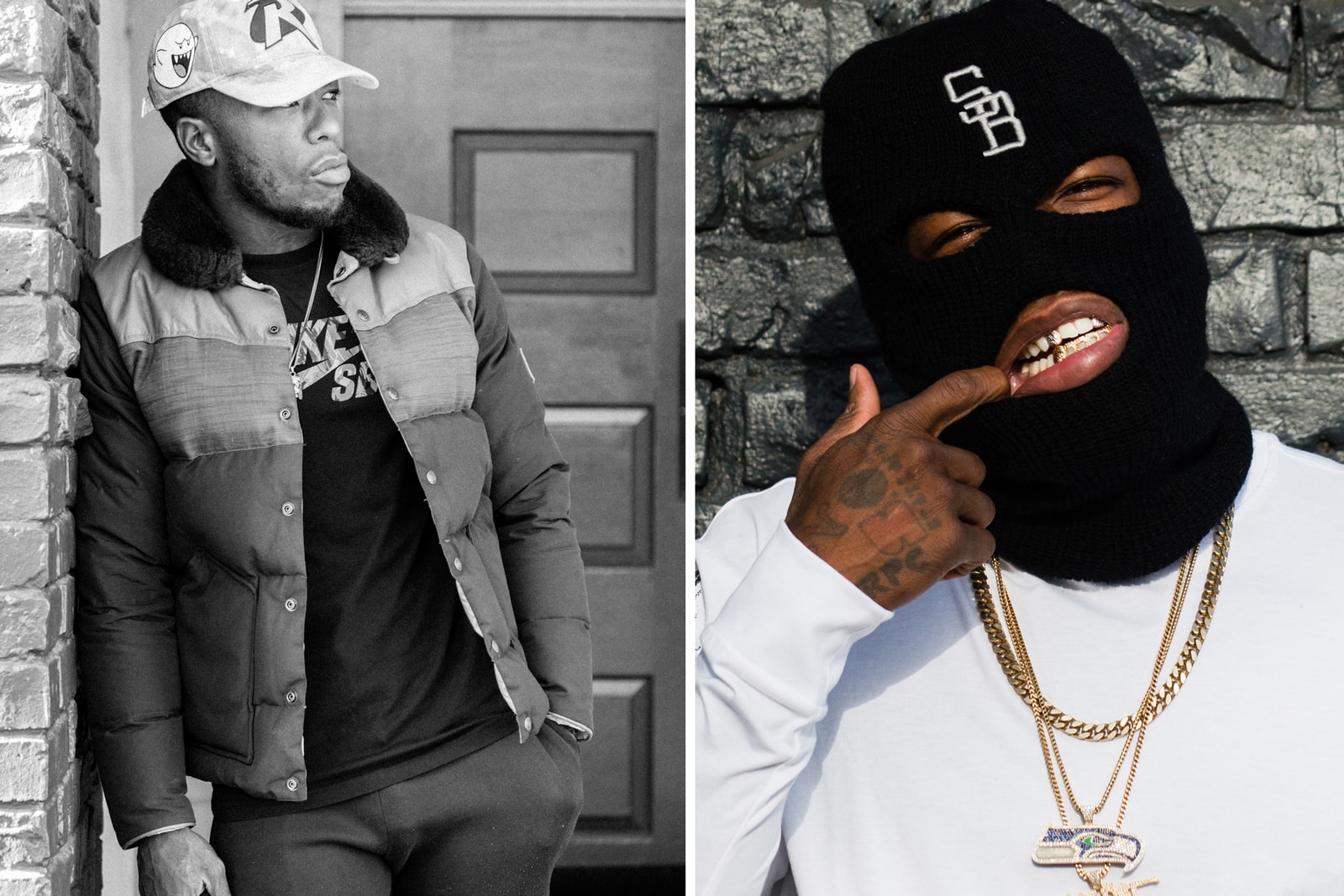 Alright let's finish off with some rapid fire questions. What's your favorite football moment from the past year?
I love what the Cowboys did. I love to see Ezekiel Elliott run crazy. I was never a Cowboys fan, but I just like to see guys do well. I just don't want to see these guys do so well then lose the first round of the playoffs.
Also, Odell Beckham Jr., he's going to be one of the greatest receivers ever. He's already on pace to beat everyone's records. If he keeps that up, he's going to be fun to watch.
Favorite moment from the NBA season?
Russell Westbrook. He's killing it. Him and James Harden with all these triple doubles.
And how do you see the rest of the NBA season playing out?
I don't know. It fluctuates a lot. You won't know until the end of the season. Right now, me and my friends have fun talking about who's going to lose the most games. We have fun talking about stuff like that. Everything else is really up in the air.
Who do you think will take home the Slam Dunk championship this year? I think Gordon and Lavine are supposed to be in it again.
I don't know, I talked to Zach and he said he didn't want to do it this year. But I don't know. If I was him, I'd keep winning.
Next to West and Harden, the triple double machines, my favorite part of this season is the influx of poster dunks. Did you see Nance bang on Lopez last night?
Yeah, that dude from the Lakers, Nance. Man, I just seen that right before I called you. I did not think he was going to dunk that. It's like he got higher once he got towards the basket. One of the best dunks I've ever seen where someone got dunked on.
Where did he even go to school? I never heard of him before.
But you know his dad, right?
Yeah, of course, but HIM? I never heard of him until that dunk.
He went to University of Wyoming, played all four years.
He went to Wyoming? See, you learn something new everyday.
And just to give our readers a little backstory, this interview came about after you commented on a sneaker post on our Instagram. We've all known you had an ill sneaker collection, have you picked up anything worth noting this year?
Not really, but I want the Marty McFly's.
The Mags, right?
Yeah, I want those so bad. I haven't copped those yet. I need those.
A few of us tried them on this year; they're worth the price, if you got it.
They better not be charging that much for those shoes. They better be giving them out to certain people. I better get a pair of those.
What have you been hooping in?
My boy Dam sent me his adidas sneakers — those are pretty cool. The Harden's are cool. I stay hooping in Jordans though, but I'm going to try the Kobe's because my son made some on NIKEiD. They come next month. But I stay true to my game; I like to hoop in retro kicks — retro Jays, Nikes, whatever.
Any last words for your fans, people of Seattle, and our readers?
I appreciate the love and support. Especially people in Seattle, they show a lot of love, coming to the restaurant. I just want to say thank you. And thank you to HYPEBEAST for taking the time to come chill with Nate Rob. It's been dope, let's do it again.