Patta's London Store Brings Dutch Design and Mentality to the UK
Including an exclusive interview with co-founder Gee Schmidt on the brand's global recognition.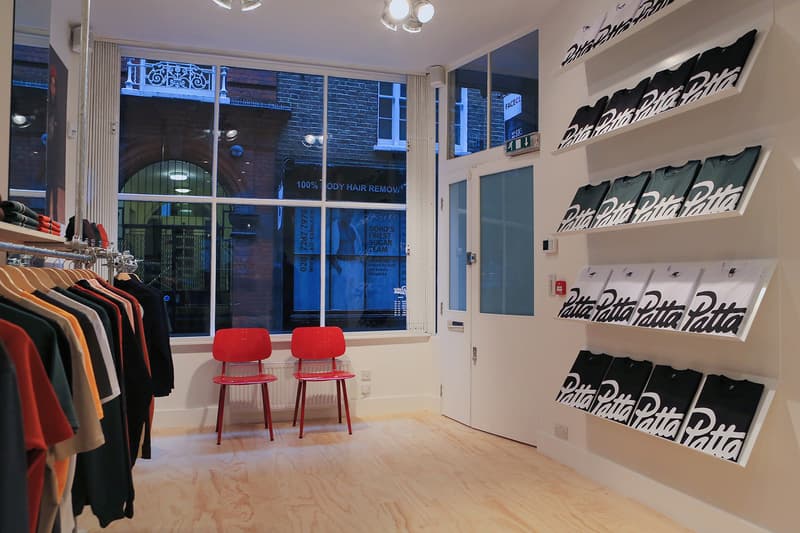 1 of 15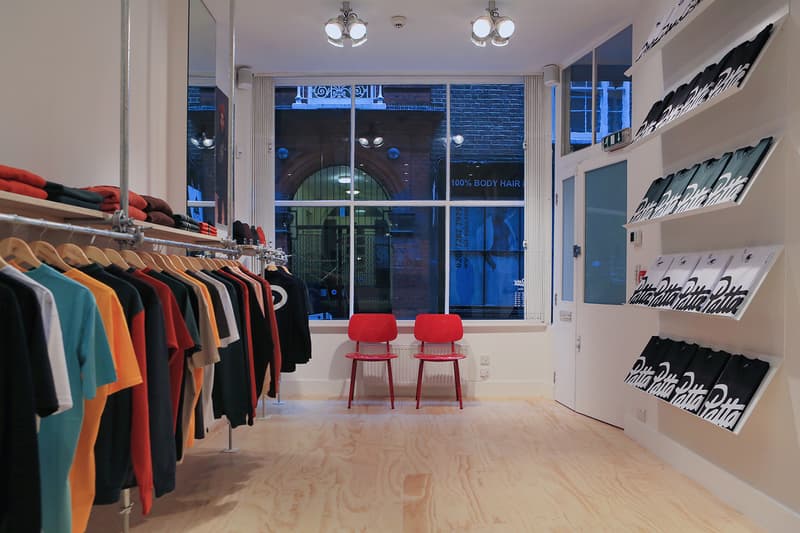 2 of 15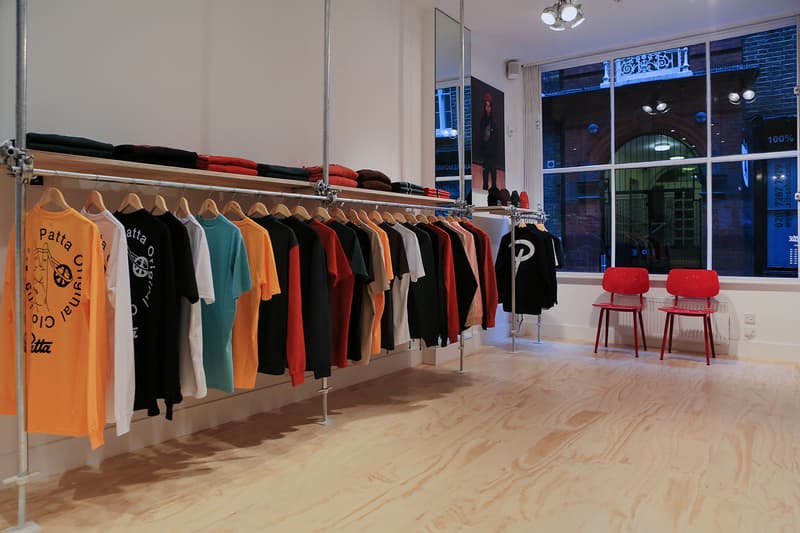 3 of 15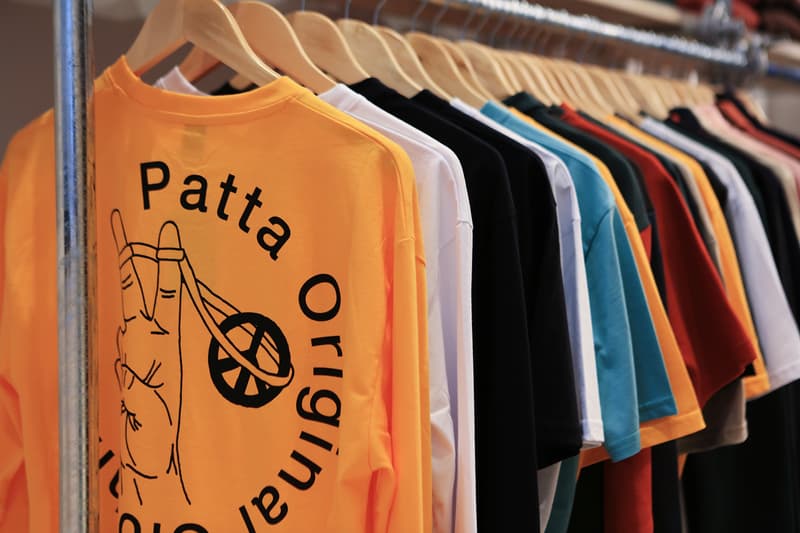 4 of 15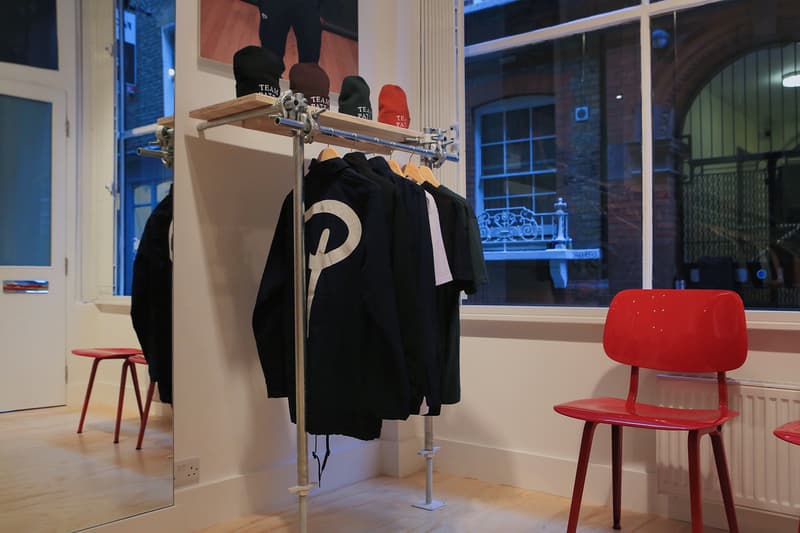 5 of 15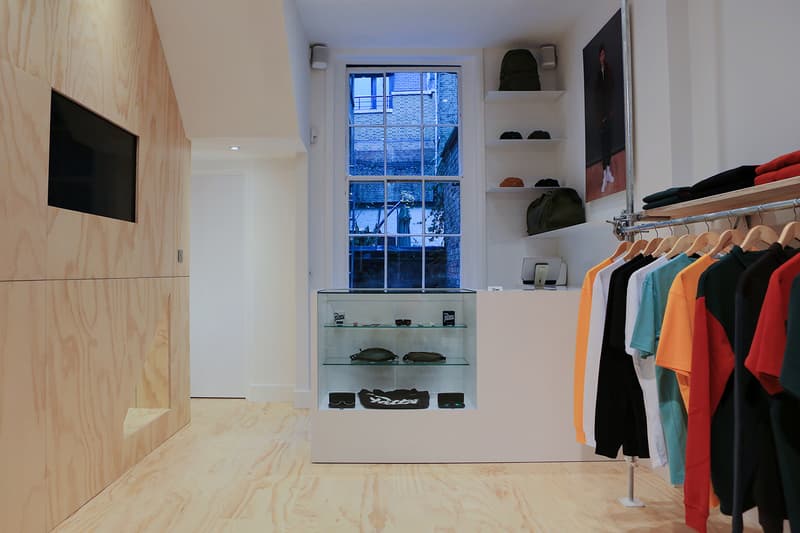 6 of 15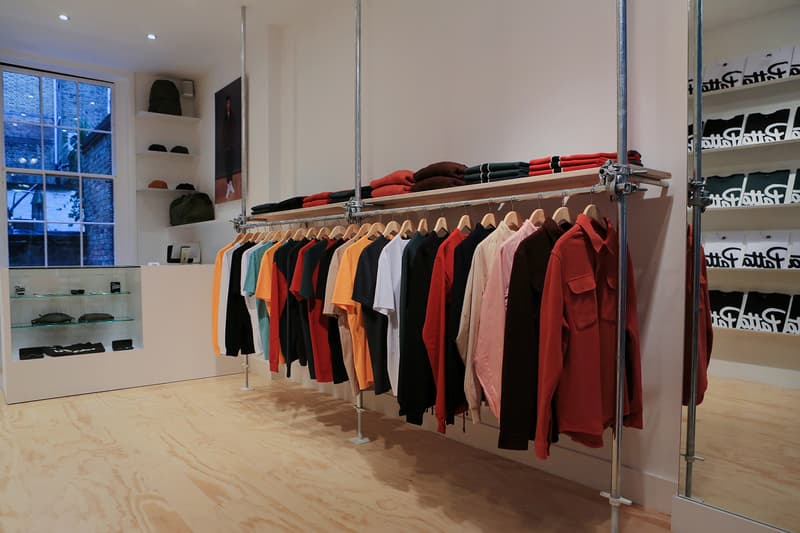 7 of 15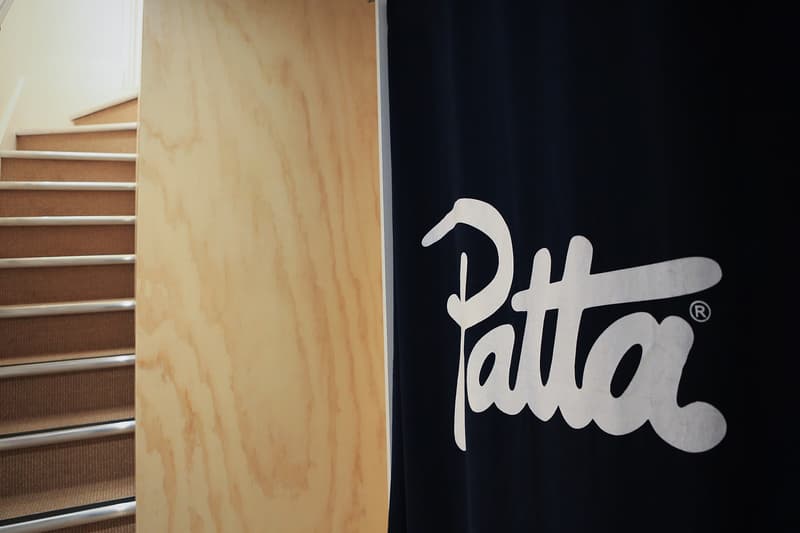 8 of 15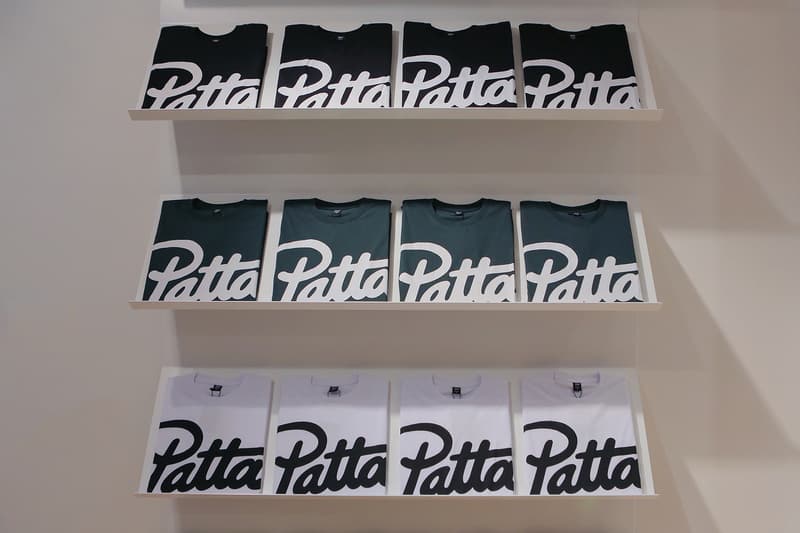 9 of 15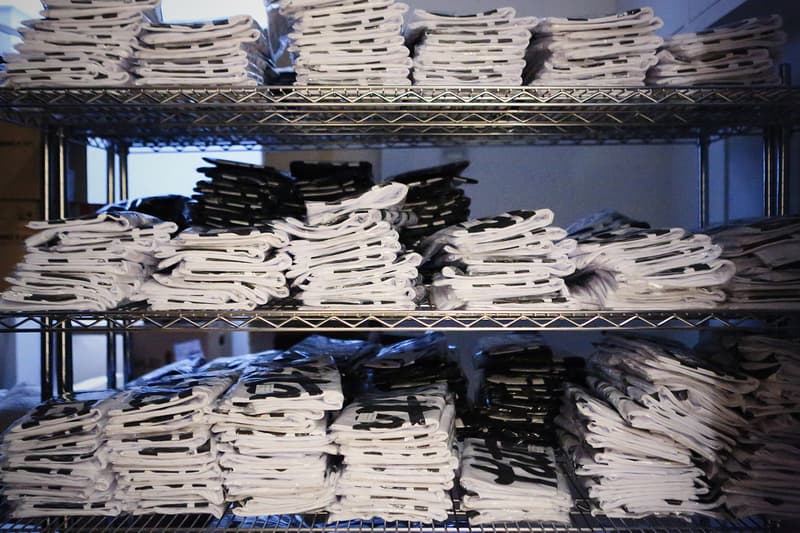 10 of 15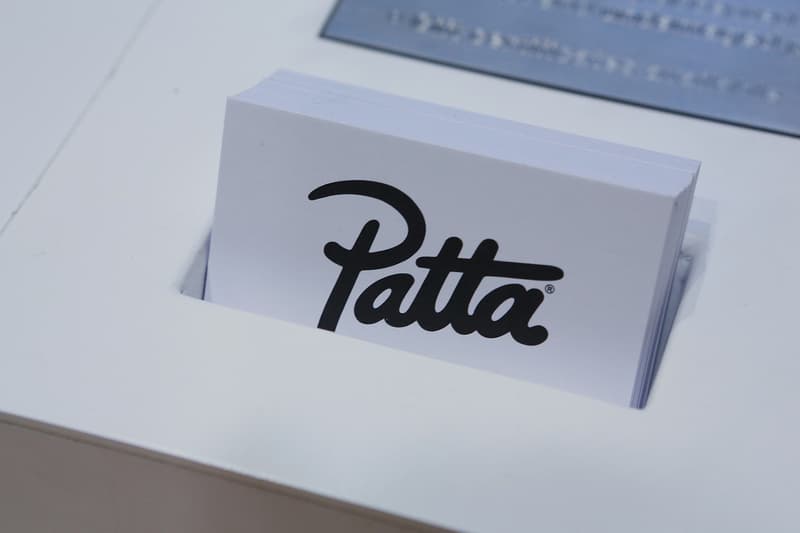 11 of 15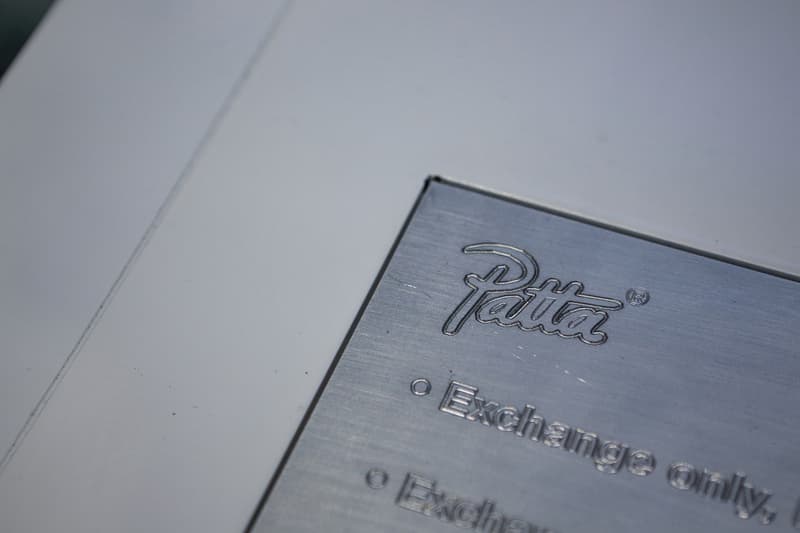 12 of 15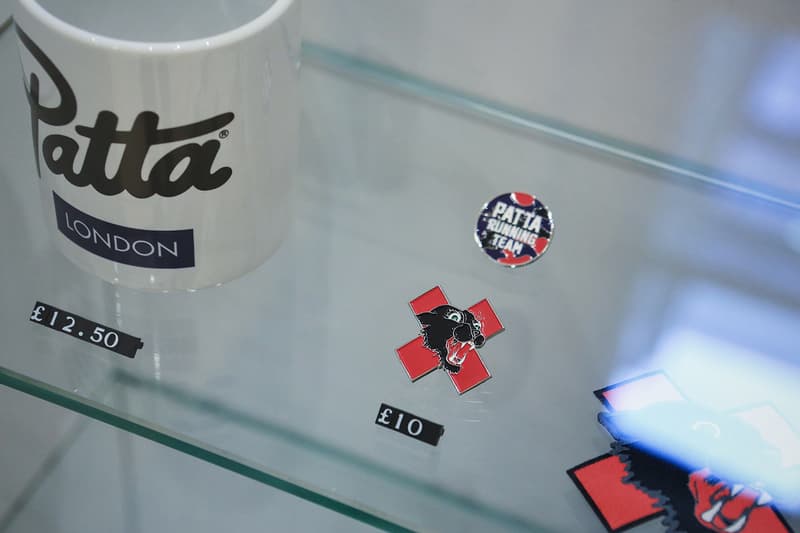 13 of 15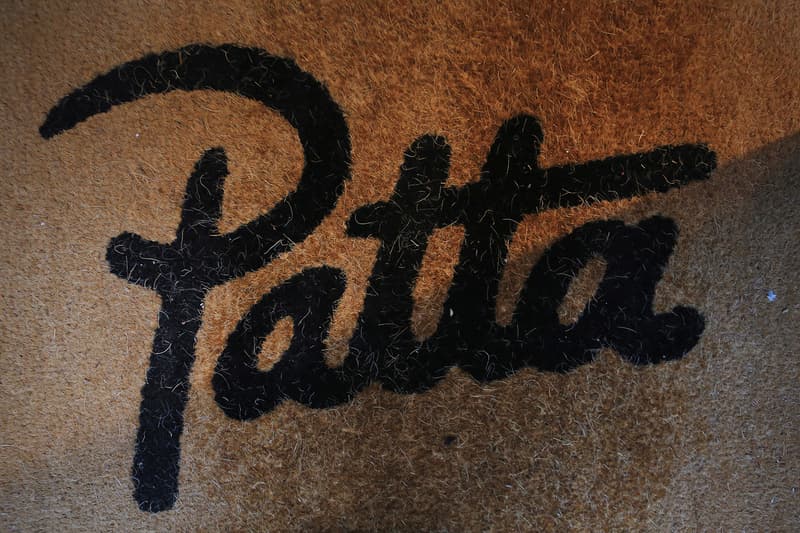 14 of 15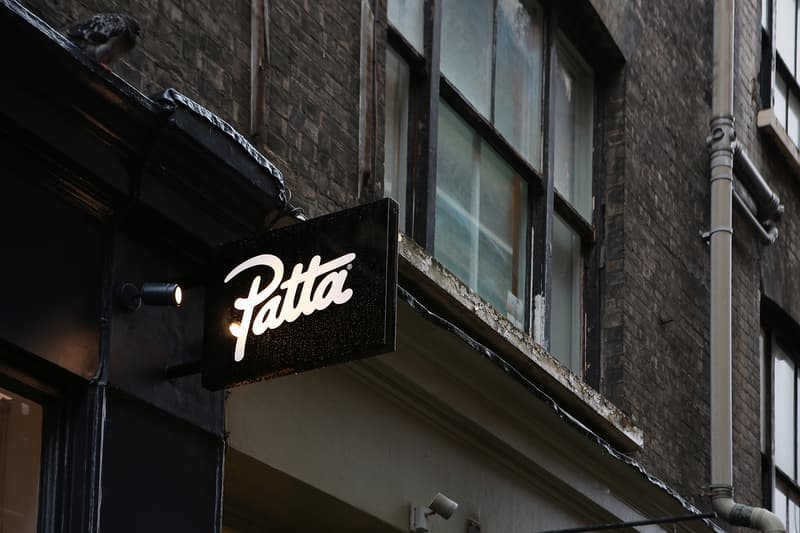 15 of 15
One of the world's sharpest streetwear brands, Amsterdam-based Patta launches a new store tomorrow in Soho, London, just in time to receive the first drop of the Fall/Winter 2016 collection. It follows Patta's two successful pop-up ventures in the UK capital and the team behind the Dutch label expect big things from the new site; Patta's Tim Sabajo posted the following message on Instagram: "Here we go, signing on to another adventure, Patta opening a store in London… Stay tuned, you know how we do…"
Designed by Lili de Goede, the store, while seemingly sparse, is carefully coordinated to highlight seasonal pieces within arms reach, while minimalism in design and color accentuate Patta's core values in retail — let the clothing speak for themselves.
Before the stores grand opening on September 17, we found time to sit and speak with Gee Schmidt, one of the co-founders, to discuss how he built Patta from an underground streetwear label to the globally recognized brand it is today. Also, keep an eye out for the Know-Wave radio show hosted in-store and the release of 'Get Familiar,' a documentary about Patta, which many thought was a forgotten project but Gee assures us is on the way.
So how did your love story with London begin?
It's a been a long love story I suppose. Obviously we did all the pop-ups there but before that we already knew a lot of people out there. People like Gary Warnett, Grace Ladoja, Charlie Morgan, people that were doing stuff with sneakers but also those in the scene doing their creative thing in London. Also, since we're from a musical background, we've met a lot of people through DJing and MCing. When we worked at "Fat Beats" record store, we built up a relationship with 'Mr Bongo' record shops and through there we got to know people like Magdi Fernandez and Acyde. So it's been a long time coming, we've been building relationships over there and we appreciate the relationships with people we have over there.
It seems music is key to your relationship with London, where do you go in the city when you're there?
I went to XOYO for the first time for Deviation, that's how I got to know the spot. *I go to Visions when I go out, that's a good spot, I really like that. Then there was this spot, it closed down, Acyde used to do a party there, I don't remember the name, it was in East. But it's a big city, a bubbling city. We did some stuff with the Basement, with Dom and Irene, which was really good because the sound system was crazy in there. It was one of the first hotel parties which I actually liked, just because the sound was so dope in there. When it comes to music and club culture, London is on top. I love it out there for that.
You seem to have a lot of respect for British creatives and musicians, being close friends with the likes of Benji B, Oneman, Skepta, etc. Why such admiration?
Yeah of course, but I appreciate them as people and respect them as skilful artists too. But it's not just the UK, in New York I respect people there like GE-OLOGY & Rich Medina. We work a lot with Bobbito. I know Angelo Baque and he's doing his thing on a creative level. That's the interesting thing when you travel you meet like-minded people and where there's an opportunity, you can work together. You can do things, try to build something. So yes of course there's people in the UK that I respect, but it always has to be a combination of actually having skill, as a person and in what you do.
Why now? When did the idea first enter your mind for a permanent location?
We have a lot of customers who are from the UK and we're stocked in a couple stores there too so it made sense. Also, we've been going to London a lot and rather than just invade the city, we wanted to contribute something culturally. That's what we do in Amsterdam, but it wouldn't work if we just transplanted that to London. It was important to form relationships with people over there, people like Benji B who does Deviation, to be able to do these cultural things in an authentic way. And these relationships are built over a couple of years not a day, that's why now is a good time for us.
So now is the perfect time, how did you find the perfect location?
It's in Soho, right around the corner from BBC, we're across from Our Legacy, the A.P.C. store is around the corner, then there's Aesop. Supreme is close, and Palace. It's a cool spot. We found it just by going there, and through trial and error. We checked a couple of spots, went to different parts of the city but the more we travelled there the more it is we wanted to be in Soho. We knew we that we wanted to keep the simplicity of the store that we have in Amsterdam, to bring that and our vibe over but with people from London.
We knew we that we wanted to keep the simplicity of the store that we have in Amsterdam, to bring that and our vibe over but with people from London.
Can you comment on what the store will look like and who designed it?
The design is a combination of lot's of wood and iron, with simple shelving. It's just a really basic store, we wanted the product to speak for itself. Lili, a girl that's been helping us with the interiors in the store here, executed the whole interior for the store over there. She's young and very hungry with a good eye, we worked well together to achieve the look we wanted.
What about the staff? Will there be a blend of Londoners and Amsterdam staff?
Damo, who used to work at Hideout and helped setup our first pop-ups, will be the store manager and through him we found another guy. Then, a former intern who has experience in the Amsterdam shop will also work on the shop floor. Edson is gonna be there four days a week versus three days in Amsterdam for the first six months, so not only will there be an actual Patta face there but also someone who can show the ropes to the new people. Eventually it will organically become a hybrid of both Amsterdam and London sensibilities, but we're not going to force it. More than just a store, it's about what we want to do in a city, culture wise. Maybe we want to throw some parties, perhaps we want to do work with radio. We want to start talking to creative people over here and start building a community.
Patta is intrinsically a Dutch brand, Amsterdam through and through. Will the London store have it's own distinct approach, or will it keep the signature Patta outlook, or perhaps be a blend of both?
It will always keep its Amsterdam values. Patta grows organically and our environment is key in forming our identity. Now we're opening up a London store, we're gonna have new surroundings, new people, new inspirations. It's all going to become part of the new Patta DNA, we're going to be bigger. That's what we want step by step because it's about what other things you want to bring to the table besides product, things like the Patta Soundsystem and the Patta Running Team, which eventually become what we call 'culture'. In the end, there's no real glamour to selling shoes and t-shirts, there's a lot of other people doing that. We take a lot of pride in everything we do and for us doing the London thing means that we can pursue different creative avenues. It's a big opportunity for us. It sounds really pretentious referring to a "movement" or anything in that sense but I wanna do more than just bring product to people. I hope that in the end it's more than that. If I believe in that, then I can pass a little bit of that belief and spirit onto another person, then that energy shared between me and them is already a step further. That's important.
You know a lot of people in London, who do you respect and who do you find particularly inspiring at the minute?
In London I can only speak about the people I know. Obviously there's a lot of people I don't know from London who inspire me. At Patta, the first people we work with are usually those in our direct surroundings, the people we work with, our friends. In terms of London it's Gary Warnett, Benji B, Zainab, Jude & Skepta. All these people are doing their thing. Then, when you look at the old school, it's Michael Koppelman. There's so many people doing stuff on so many levels, I don't know where to begin. You've got Neverland Clan doing their stuff now. I don't know him but JW Anderson really inspires me, as does Nazir Mazhar. It's a different city and of course for energy, for music, for fashion it's a different bubble you know.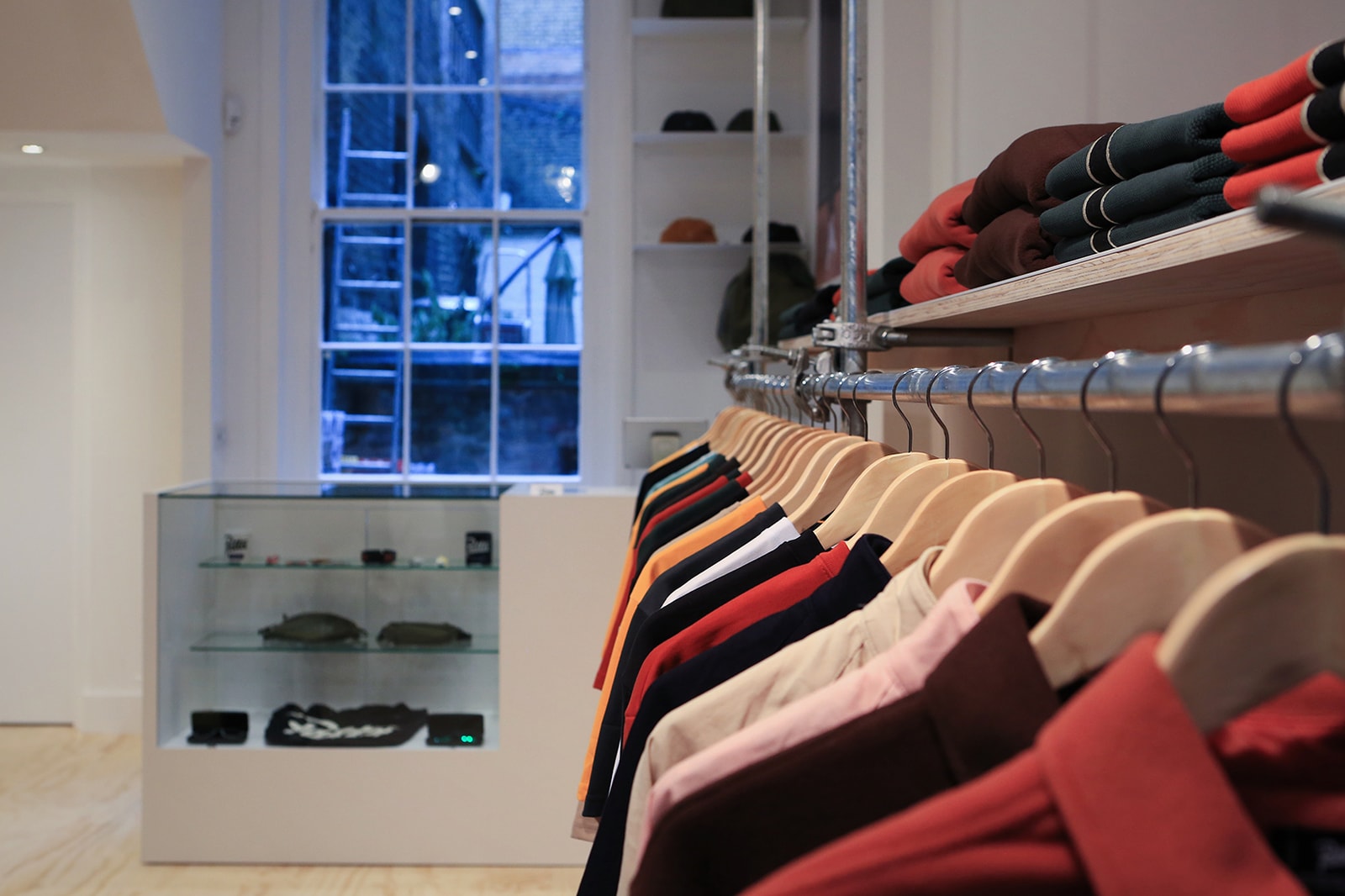 Patta will always keep its Amsterdam values. It grows organically and our environment is key in forming our identity.
What product can we expect to see in the store? Will there be London exclusives and collaborations?
It's gonna be more focused on the Patta clothing, mostly the collection with some exclusives, and less focused on sneakers than here in Amsterdam. Across the Patta range it's gonna be and there but it will be more of a growing collection. You'll definitely see all the Patta shoe collaborations in-store but with the footwear market out there, having places like size?, Foot Patrol and SneakersNStuff, to sell sneakers isn't most interesting thing for us to do.
Eventually we want grow the sneaker part of the business, but it's gonna take time for us find the right approach. It's more about our clothing and whatever else we wanna do. Being based in London now, it opens up possibilities for us in the product we can make for both stores you know. We have more people, more reach so we can go deeper into different clothing styles, diversifying the type of stuff we make and introducing different price points.
With the rise of social media and eCommerce, why do you think it's important to have physical space?
A physical location is about the experience. When people come to the store in Amsterdam, they're like 'HUH?! This is Patta?!' because it's such a small store. But if they hang around for a minute they're gonna see what we're about. They're gonna see the different characters come and go, and the type of people that shop here. They'll experience being in a store where people really care about what they are doing. The Patta team is a small team, but it's formed by people that've been working together in the industry for a while. It's not one person or two people only, each and everyone has their part in this company, so you'll still find me or Edson in the store, or Tim doing his thing, or Vincent coming by to show me designs for the new collection. I wanna see who buys my stuff and I think it's okay to move in your own place. We want to be accessible to the people who do know us better, we want to be open.
It's also good to have a place where you can share your ideas and get an honest opinion back, and that's what Patta is. That's what we've built and I think it's important for culture. Yes, you can do that from your computer through a HYPEBEAST comment but it doesn't really elicit a strong enough reaction to change anything. But if a person has something to say in real life it means they have ideas, that they're trying build something and come that bit further. When a person has opinions on our product, and in turn they show us their creative output, that's the type of conversation I like to engage in. Also, I like that you can be playing music in the store and that it makes someone really happy to hear a specific song. It's all pieces of a little puzzle that makes what we do really interesting, that's the type of vibe we wanna bring to London.
What do you think of the current streetwear climate?
Well it's a changing but everything changes, it's not that bad, it just takes more time to curate what you want for yourself but ultimately I think you can get more out of it. Also there's more opportunity for people to start whatever they want to do. What counts more than ever now is longevity. It's cool to do something for half a year, make money, then get out. But to sustain yourself for ten or twenty years that's when it you make a difference. There's companies like Levis or Carhartt that have been around for 100 years, then you have Stussy doing their thing for thirty something years. Then you've got Supreme who've been doing their thing at their level for twenty something years and so on. They are our peers, that's our level. I respect them for the length of time that they've been doing stuff on the level that they've been doing it.
This isn't something I'm doing for myself, I hope that when I'm not here my kids or other people will keep the torch burning because I want quality shit to be in the world, and that's just from my perspective. That's all I can give. Right now we're just talking sneakers, but what's really worrying is the state of the world at the moment.
So you're proud of what you've achieved? Is there any limit to where Patta can go?
I'm definitely proud, I know that our ideas and the product we make is up there with the best. It's like in the sports world, you won't catch me saying that I'm mediocre. Nah, Never. Patta is one of the best at what we do but we've got to stay open and not limit ourselves to anything. I like to explore where nobody has been yet and for that you've gotta get information, whether that's from websites or magazines. But I mean you can read the Fader and the Gentlewoman in the same day so it's all good. In terms of limitations it's all about knowledge and what you do on a creative level. I really love what Drake does, and what Gucci Mane does but I'm also a huge Gangstarr fan. And that goes for everything, not just music. I love what Noah is doing at the moment but I also really love what Phoebe Philo does too. You don't have to be limit yourself. Patta definitely is it's own universe and within that we do whatever we like. It's not only up to me, there's some of me in there but there's also a lot of Vincent and Edson in there too. That's why we have the Patta running team, Patta Soundsystem and why we have the clothing, etc. It's important to us as a brand.
Patta London
6 Silver Place
London, W1F 0JS