Neckface on Early Inspirations, Changing Skateboarding Landscape & WACKO MARIA Collaboration
We caught up with the artist on a recent visit to Tokyo.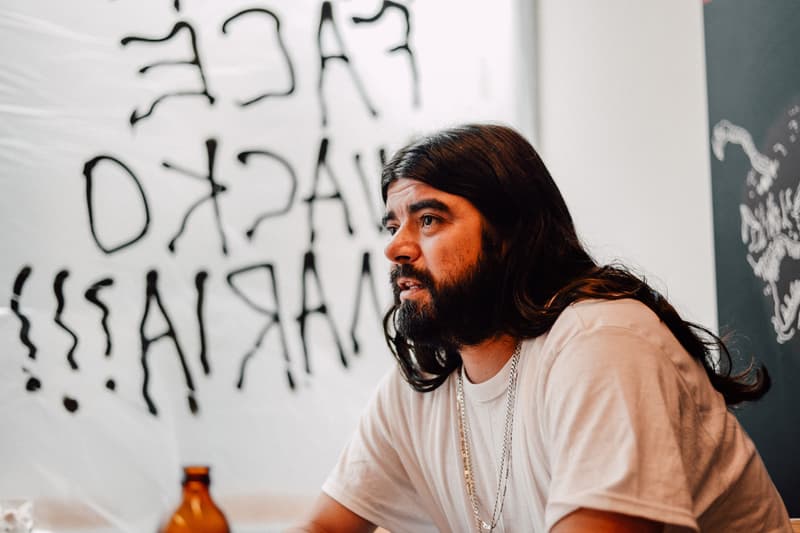 1 of 16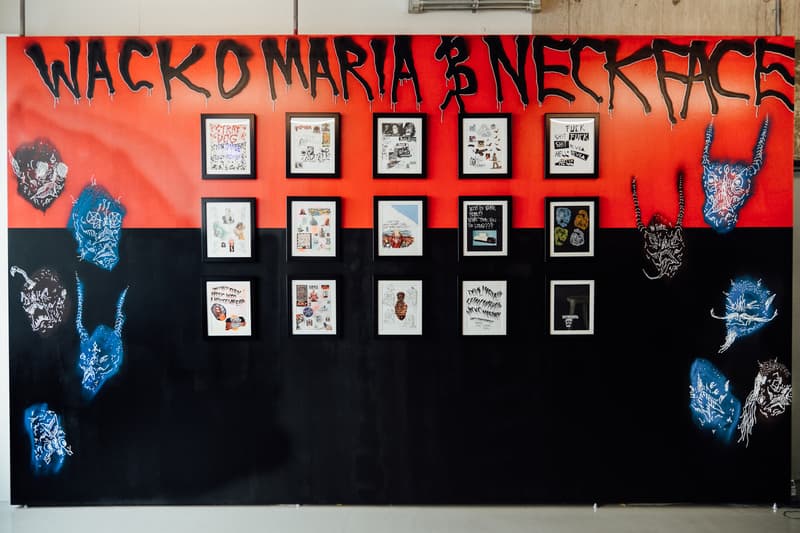 2 of 16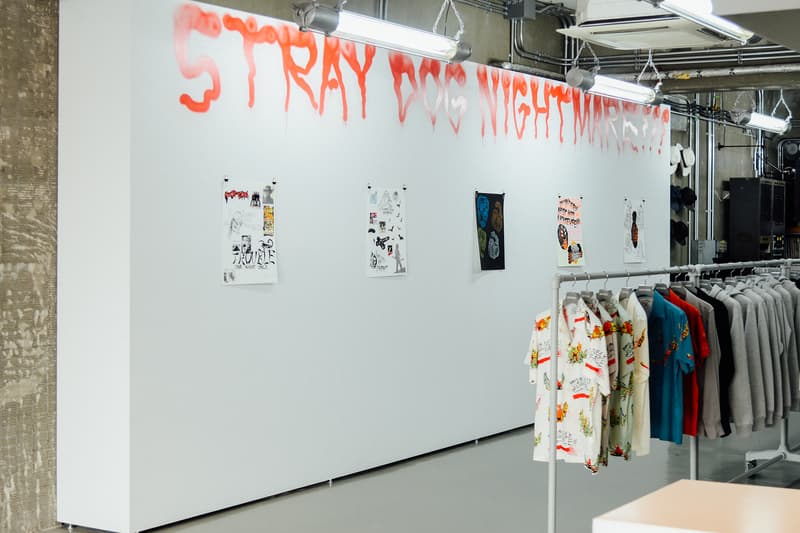 3 of 16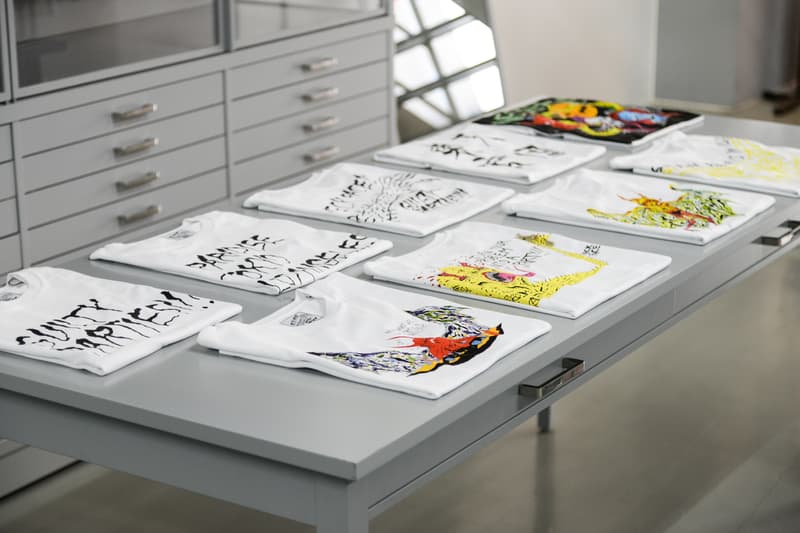 4 of 16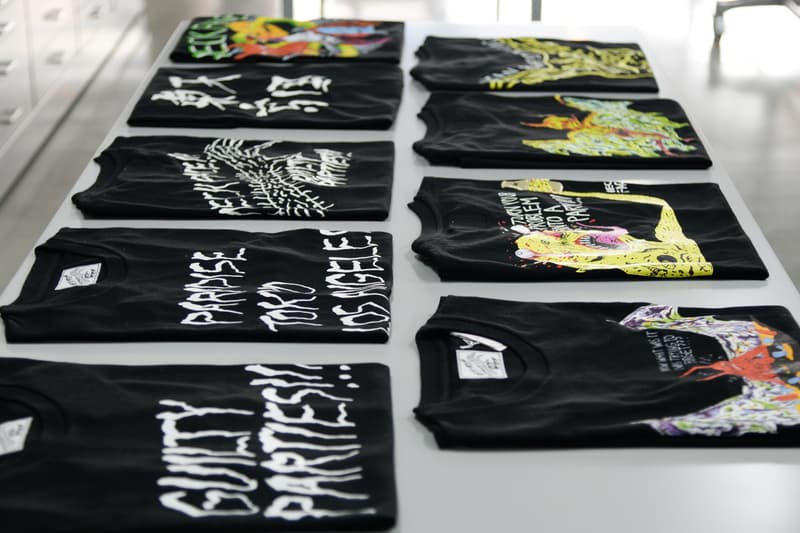 5 of 16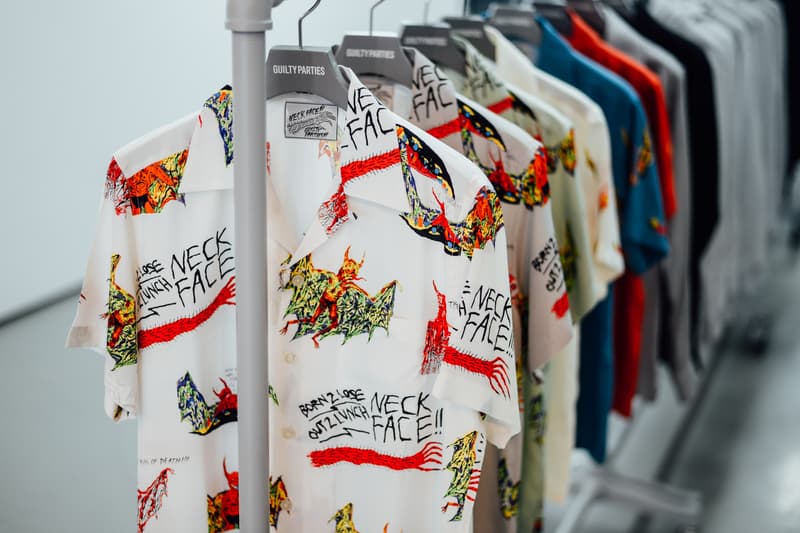 6 of 16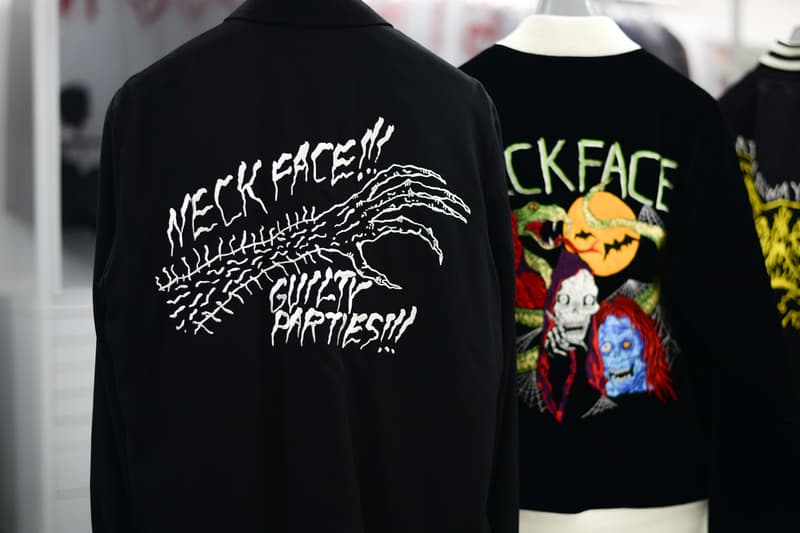 7 of 16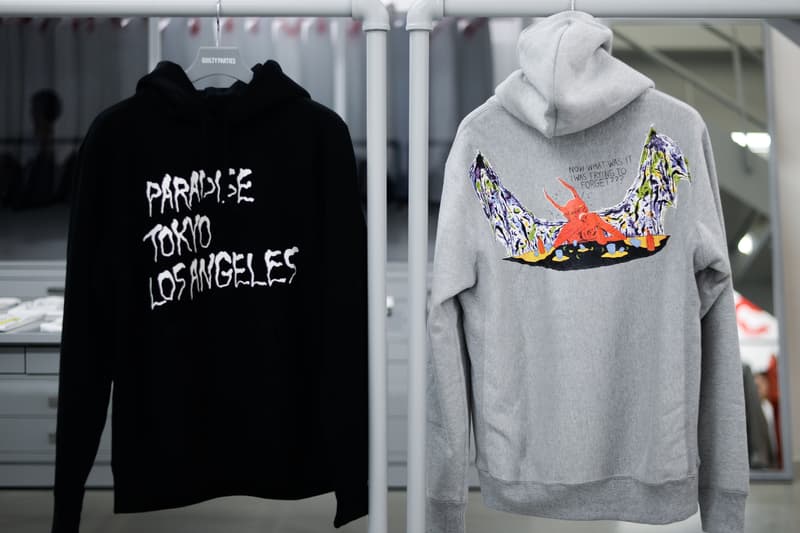 8 of 16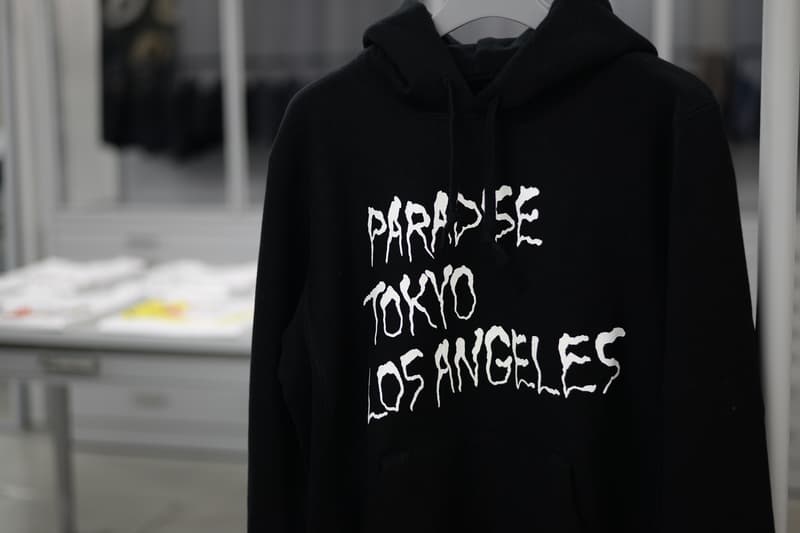 9 of 16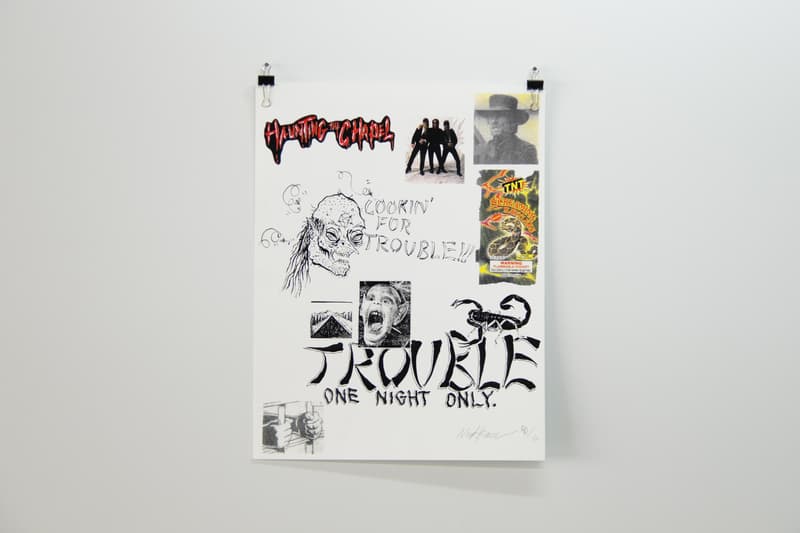 10 of 16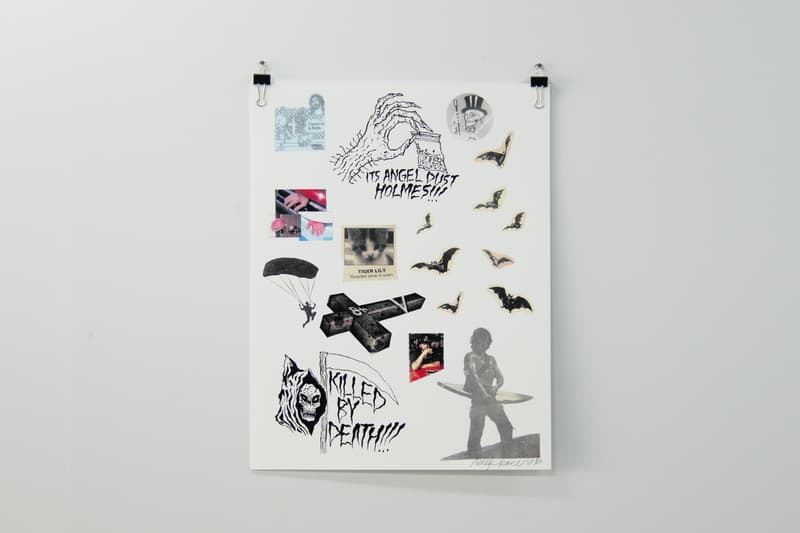 11 of 16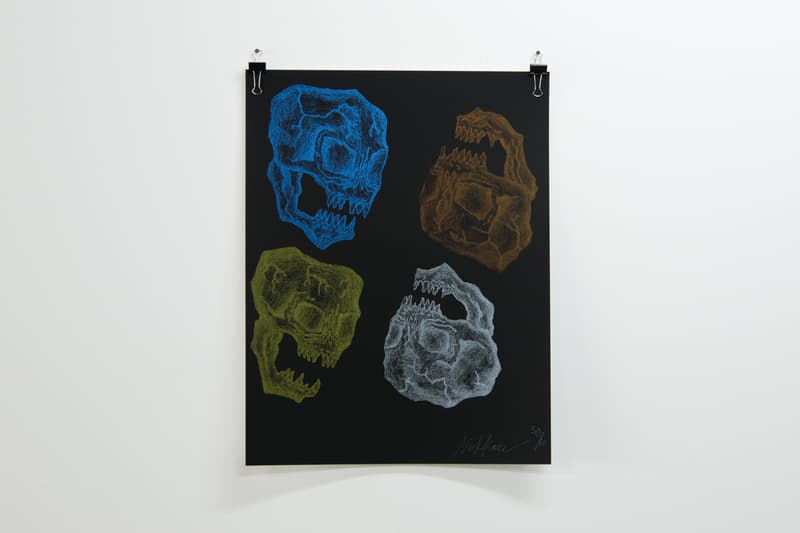 12 of 16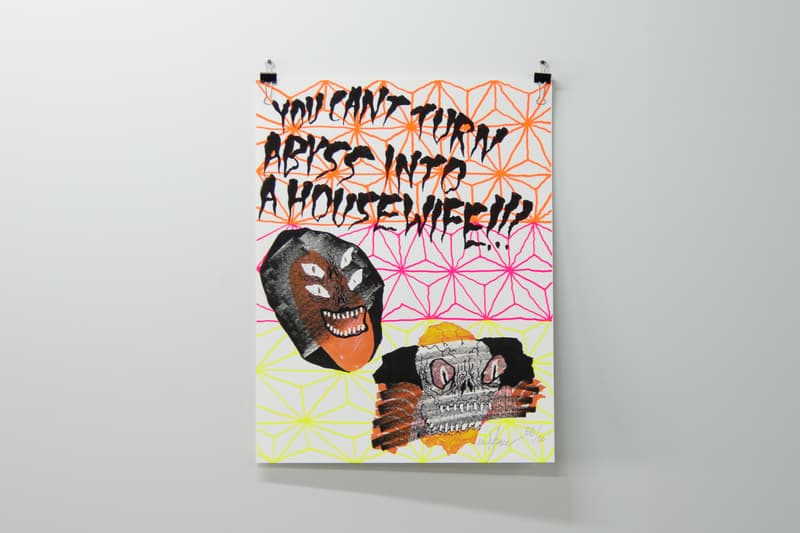 13 of 16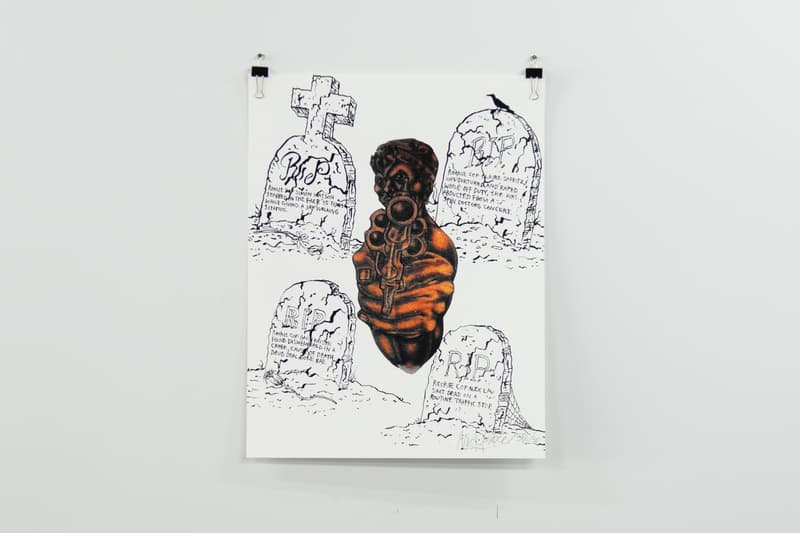 14 of 16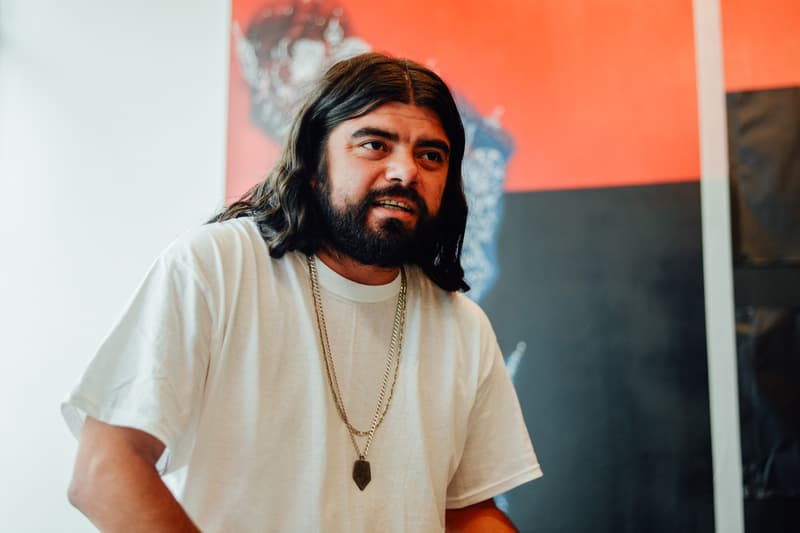 15 of 16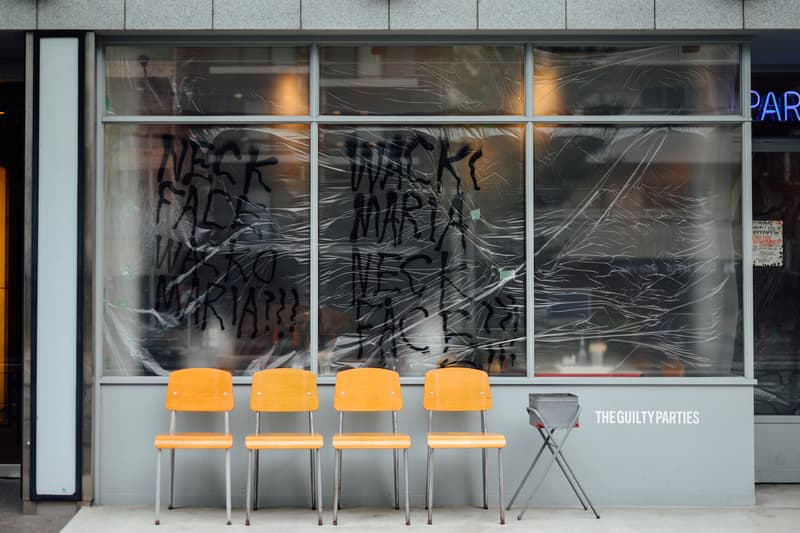 16 of 16
Neckface has been synonymous with the skateboarding and graffiti landscape for the better part of two decades. Known for his gory heavy metal-inspired imagery and witty accompanying text, he now shares close ties with the BAKER crew, for whom he serves as an unofficial art director, while also touring (and tagging) cities around the globe as he feels. Spurned by an early exposure to horror movies and spray paint by his older brothers, the California artist's path into street art was pretty much a done deal as soon as he put a pen to paper. As his notoriety grew over the years the increasing demand for his work has allowed him to showcase his designs through exhibitions and various collaborations, but his refusal to be anything apart from a "skateboarder who likes to paint" brings a refreshing and uncensored approach to the art scene.
Neckface's latest collaboration with WACKO MARIA brought him back to Japan, a frequent destination for the artist. Coinciding with the release of the collection, the Japanese label hosted a party at its PARADISE TOKYO flagship location in Nakameguro, where a temporary installation of his recent works greeted customers as they entered the space. We caught up with him prior to the launch party to talk about his early inspirations, the intertwining of skateboarding and fashion, and how his collaboration with WACKO MARIA came about.
Welcome back to Japan! How is it being back in Asia, more specifically Tokyo?
It's great! My favorite sh*t to do out here is just writing on stuff, writing on everything. I live in LA now and I don't write or paint that much because it's just not worth it and it gets buffed quick, so I was really excited to come back out here. It's kind of like a "spraycation." It's fun to get to release and paint all night till the sun comes up. It's also sick to have this collaboration with WACKO MARIA too.
One of your biggest pieces in Tokyo is the mural next to ABC Mart in Shibuya. Can you tell us a little more about that?
2004 was when I did that. I visited Tokyo earlier that year but came back later on the same year. I didn't even remember till my friend told me "That's from that trip!" It was a RVCA trip or something and that was the last day I was here in 2004. I had all this paint left and had to get rid of it so I decided to do something big. I went to that spot but I can't even remember how I got up there. I finished it and then when it came to coming down, I didn't know how to get down from the ledge. If you're looking at that spot, to the left there's a light pole. I had to jump to it and then slide down. It's pretty sick that it's been up there for 12 years. It says "Kill you baby" on it.
Who are some of your favorite characters/demons you like to unleash to the world?
It's sh*t I've been drawing forever. If I showed you some of my drawings from when I was a kid, it's pretty much the same sh*t. The style's just not perfected. I'll tell you this much though, the jawbone is from Mötley Crüe. I don't really know where the other sh*t is from. Whatever comes out comes out.
Who are some of your favorite artists?
I would say Edward Gorey, Charles Addams and Gonz, I mean duh.
You have previously collaborated with various skate-centric brands such as Nike SB, Vans, and of course Baker where you previously served as Art Director. What was it about WACKO MARIA that made you want to work with them?
To be honest I never even heard of them. Then they asked me to do stuff. My best friend Weirdo Dave, he knows about everything so I hit him up asking about the brand. He told me they were a sick brand and so it was a go. They asked me to do something a long time ago but I couldn't do it because I was in Australia or something. I told them to hit up Weirdo Dave instead and he did a line with them, and everything came out sick, it was all quality stuff. When they hit me up this time I was free so I was like "let's do it" and switched it up a little bit. The icing on the cake was when they came out to the U.S., they had almost all the product with them and it was just really sick quality stuff. We also went out and partied big time. It's always good to keep it more relaxed and not to keep it too professional. You don't feel like you're dealing with suits. I keep going over there (in the store) and looking at the fabric and I think it's just really cool. Usually you get your design printed on a T-shirt, but this is top-notch quality sh*t.
Is there any particular piece that you like the most?
I love all of them. The Hawaiian shirt is sick. If you look at the printing on that, it's insane. I think they said it's 16 colors and when they asked me to send the artwork I asked if it was too many colors. When I do my work I don't really think about the amount of colors that I'm using to get it painted. They pulled it off. The embroidered jackets are also really sick. Those are my favorite but everything in between is super sick as well. I couldn't ask for anything more, it's tight.
The intertwining of skateboarding culture and fashion has become increasingly noticeable in recent times. Do you feel that this is the right step for the sport or something that goes against the foundations of skateboarding being somewhat independent?
I mean skateboarders are going to be their own people no matter what. There's always going to be someone trying to leach off of you. It doesn't matter who you are, whether you're a skateboarder, artist, or a basketball player. If skateboarding is in the high fashion sh*t right now then whatever, f*ck it; f*ck all the bitches you can, straight up. If you got model girls chasing you cause you're a skateboarder ride it out.
You've previously been quoted as being somewhat surprised at all your success. Do you feel any added pressure in living up to a certain standard now that your work is recognized around the world? 
I don't really feel any added pressure and my creative approach hasn't changed either. I'm still the same, literally, I haven't even changed my underwear. The only reason I'm here is because everyone appreciates me so I'm not going to change. I still piss the bed, still get blacked out, still write on sh*t, still go to jail, you know, so it ain't changing me.
Your work upholds a certain familiarity with heavy metal-inspired graphics and humorous text. Where did this fascination with this particular style begin?
That's how I grew up. My hometown in Northern California, I ain't gonna tell you where, but it's voted top five most miserable cities in the U.S. – a really sh*tty place. Growing up there was always heavy metal and graffiti. My brothers actually own a graffiti shop, and yeah that's just how I grew up. I had no limits at home. At 10 years old we would bug my mom to watch a Freddie Kruger movie until she let us watch it. Sure enough it scared the sh*t out of us. My whole family loves horror movies and they're been doing a haunted house for 30 or 40 years now. We would do this thing every year, my oldest brother is in charge of it and he's been doing it since he was in the fifth grade. We got a whole storage unit full of sh*t to do haunted houses. Other shows that I've had in Miami and LA where you had the haunted house to go through, that was my whole family in there. We can talk sh*t on somebody dying, it's not a big deal because in Mexican culture death ain't sh*t. That's why we have "Day of the Dead."
Could you expand on your creative process a little bit?
Most of the time I'll be kickin' it with my homies and we'll be at the bar. Say BAKER calls me and they say, "We need a headline." I'll be at the bar drinking and thinking about it and call them back later on. If I come up with something and all my friends laugh, I'll write it down on a napkin or something. Basically I like to paint and I'm a troublemaker. If I can make you laugh at some sh*t you're not supposed to laugh at then I'm doing a good job. 
People have labelled you as a street/graffiti artist for the entirety of your career. Do you feel that your work is ever subject misconceptions due to that association?
I mean I've been misconstrued my whole life so whatever label anyone wants to try to put on me, I just know I'm a skateboarder. A skateboarder that likes to paint. That's why I'm here, straight up. It's because of that. When you skateboard you don't give a f*ck. If you're having fun doing f*cking No Complys or doing a trick that nobody likes, as long as you're having fun you don't give a f*ck. For graffiti I guess my style, I'm just writing on sh*t. If I paid attention to whatever people were saying now or back in the day, I wouldn't even be here now. I'm doing what I wanna do and that attitude comes from skateboarding.
Aside from your graffiti and canvas work, you have also delved into other mediums such as sculptures. Do you take a different approach when trying to tackle a form of art that doesn't involve canvas work/spray paint?
This comes from my dad actually. I'll paint, I'll draw, I'll have a show or whatever and make money or whatever. My dad will be like "cool." He's a hard worker from Mexico and came to the States with no money and opened up a tire shop. Me doing that sh*t is work, but it ain't real work or physical labor or sweating. I don't really care what he thinks too much but when I started doing sculptures with concrete, wood and metal, I would come back home and then just be tired as f*ck and watch the TV and be so exhausted. My dad would look at me and be like "now he's working." I don't wanna be that nerd that stays inside the studio everyday drawing and painting. That's why now I've been doing different shows and different projects because I've done that, and I've also spent four or five months just drawing and not going anywhere. I did that already. It's cool but you ain't outside. I just like to switch it up all the time.
What's the craziest project you're worked or attempted?
I would say the "Art in the Streets" installation. They invited a bunch of graffiti artists to this huge show at the MOCA in LA. I told them I was going to bring the streets into the museum. So me and my friend George built a mini alleyway in the museum which had subway sounds going. The installation took four months to make and the tag that I did took me 10 minutes, which is what it takes on the streets anyways. If you wanna go to the streets and look at street art or graffiti, it ain't gunna be nice all the time. You're not always going to be taking a picture of it. There might be a homeless guy coming out trying to grab you or a rat running about. That's the aspect that I wanted to bring into the museum. It came out sick.
Apart from this WACKO MARIA collaboration is there anything we should look out for in particular in the coming year?
I might be dipping into the animation world, but expect the unexpected. I'm always switching it up. If some sh*t's played out I'm over it.