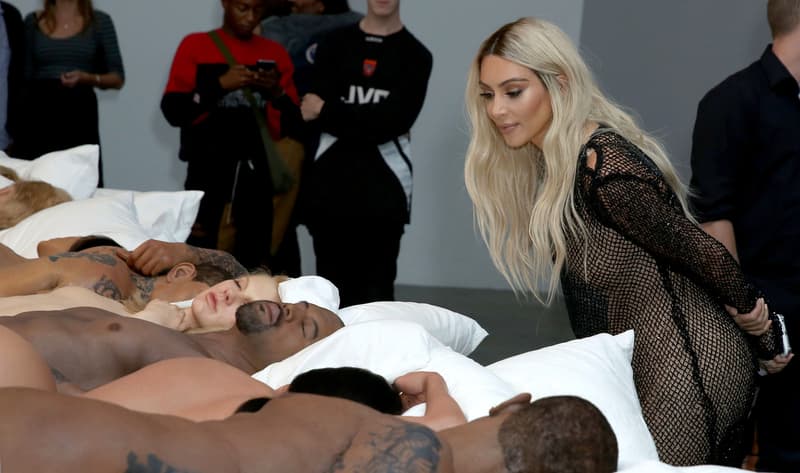 UPDATE: Kanye West's "Famous" Sculpture Could Fetch Millions If Auctioned Off
So sales the gallery that recently hosted West's work of art.
---
UPDATE: According to a rep for Kanye West, the story is untrue. Following statement has been issued:
"We are incredibly flattered that a number is being reported but at no point have we ever disclosed a sale price for the piece. The writer whose story was published in the NY Times unfortunately based his reporting on hearsay, conjecture, uninvolved third parties and the lack of fact checking. Once again we are flattered by such interest, but as far as Mr. West is concerned – it's all about the art. We are looking forward to announcing when Famous will be available again for viewing."
Kanye West's "Famous" sculpture has finally received a price point… sort of. After making its debut prior to Yeezy's 'Saint Pablo' tour, all eyes seemed to be focused on the piece that features life-size versions of nude celebrities, such as Kim Kardashian-West, Donald Trump, Chris Brown, Amber Rose and more. The sculpture has made its way from the screen to popular venues and is said to be going on its own tour. Its previous exhibition took place at the Blum & Poe gallery in LA and is supposedly on its way to the next location.
According to Los Angeles artist Aaron Axelrod, it cost roughly between $500,000 to $1 million USD for its construction. Confirmed by Blum & Poe co-founder, Tim Blum, the $4 million USD valuation that floated around among the attendees if auctioned off seemed to be in the right "ballpark." Mr. Blum added, "I would project a figure about that."
Although it is on sale for "the right buyer," no offers have been made. Do you think it's worth the pretty penny?