Essentials: MeLo-X
The artist showcases his love for music, art and fashion from his home in Brooklyn.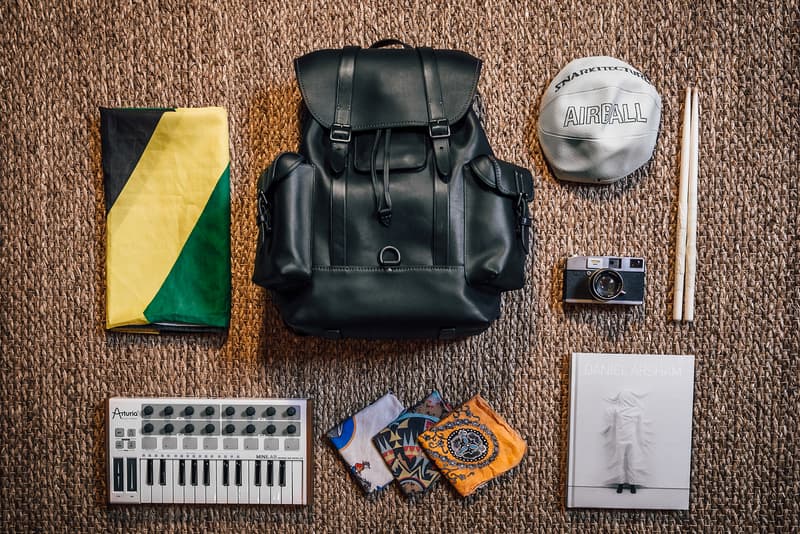 Multifaceted creator MeLo-X took his career to new heights earlier this year when he worked with Beyoncé to craft her Lemonade visual album. But, even before that, the native Brooklynite was photographing, directing and producing tons of content out of his New York studio. As an artist, the title of MeLo-X's most recent EP, CURATE, describes exactly what MeLo does best — utilizing his own style to add additional layers of depth to the work of others and build amazing collaborative projects.
Just recently, HYPEBEAST sat down with MeLo to discuss his roots in NYC while photographing the rising star rocking the Coach Fall 2016 Collection. Now, we have a chance to look at MeLo-X's Essentials. As you might have expected, the diversity of his gear represents all of the creative ventures MeLo has his hands in — from music, to photography, to contemporary art. The Jamaican flag and the bandanas from MeLo's travels represent the artist's heritage and his signature style. It's a nearly impossible task to find a photo of him without a bandana or headband on. Also in the realm of fashion, the Coach's Gotham Backpack in glove-tanned leather helps him carry all of his inspiration and gear with him to all of the projects he has going on with a clean, high-end look. Finally, the drum sticks and midi keyboard channel his musical talents, while the fully-manual vintage Olympus camera, Snarkitecture Air Ball piece (which he "borrowed" from Art Basel) and Daniel Arsham book showcase his love for the art world. Take a look at our interview with MeLo-X here.