Usain Bolt Leads Jamaica to Relay Gold While Team USA Gets Disqualified
A ninth gold medal for the fastest man.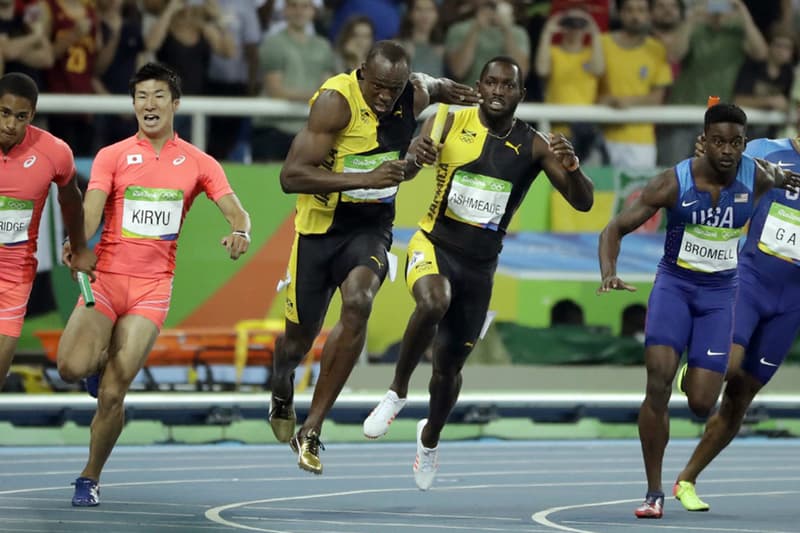 The fastest man on Earth just keeps getting better. After winning a third gold medal in both the 100m and 200m events, Bolt has completed a "Triple-Triple." Usain Bolt led Jamaica to a third consecutive Olympic gold medal in the men's 4×100-metre relay Friday night at the 2016 Rio Olympics with a time of 37.27 seconds. Japan followed in second with United States in third and Canada in fourth. However, once you cross that finish line, history may not be written just yet. As Bolt and his teammates celebrated his unprecedented success, a re-order was brewing. Team USA, having not medaled in this event since 2004, were soon after disqualified due to a faulty pass of the baton between the first and second runners, Mike Rodgers and Justin Gatlin. The disqualification of USA was a redemption for Canadian runners Akeem Haynes, Aaron Brown, Brendon Rodney, and Andre De Grasse as they too felt the pain of a disqualification at the 2012 London Olympics. This also marks De Grasse's third medal of the Olympic Games.