A Helical Staircase Is the Centerpiece of This Los Angeles Mansion
More of a sculpture than a functional design element.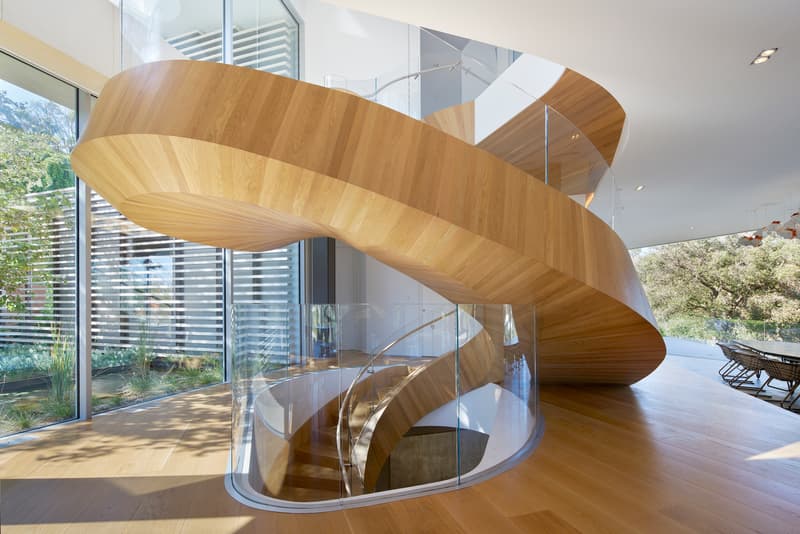 1 of 9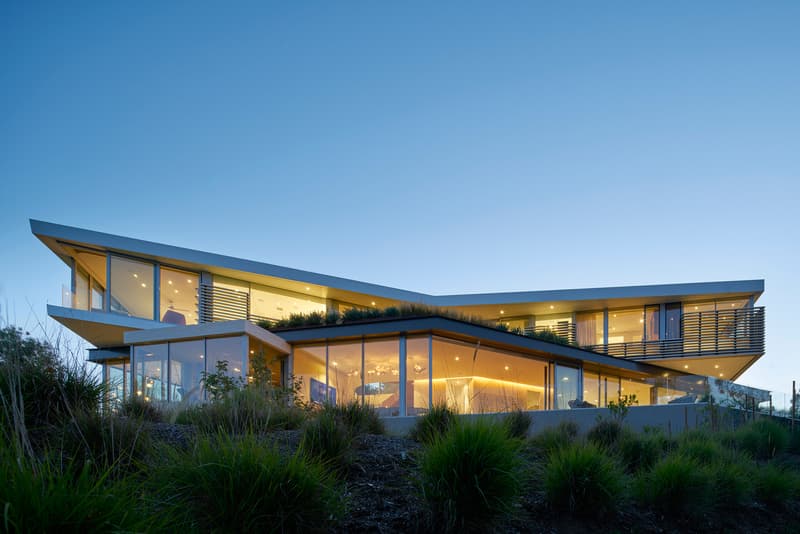 2 of 9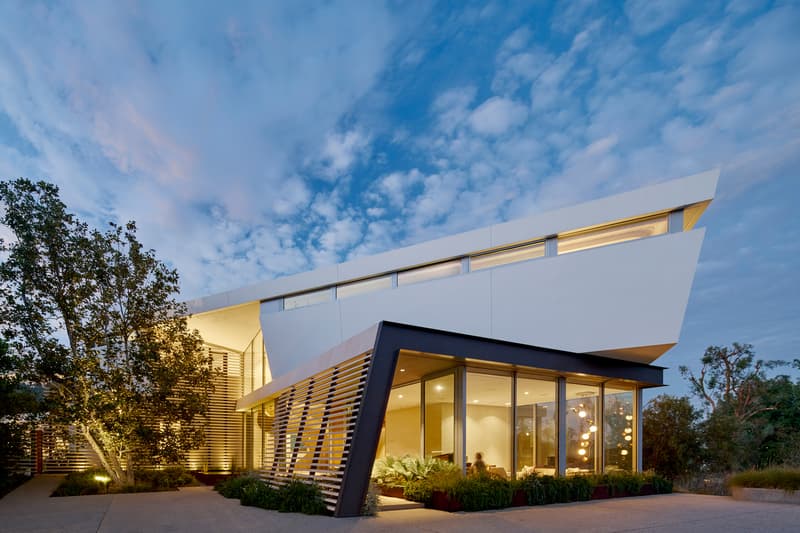 3 of 9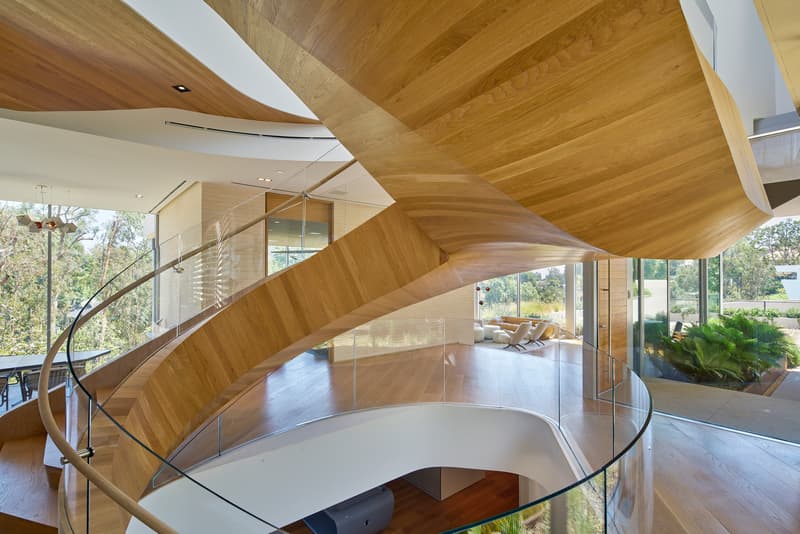 4 of 9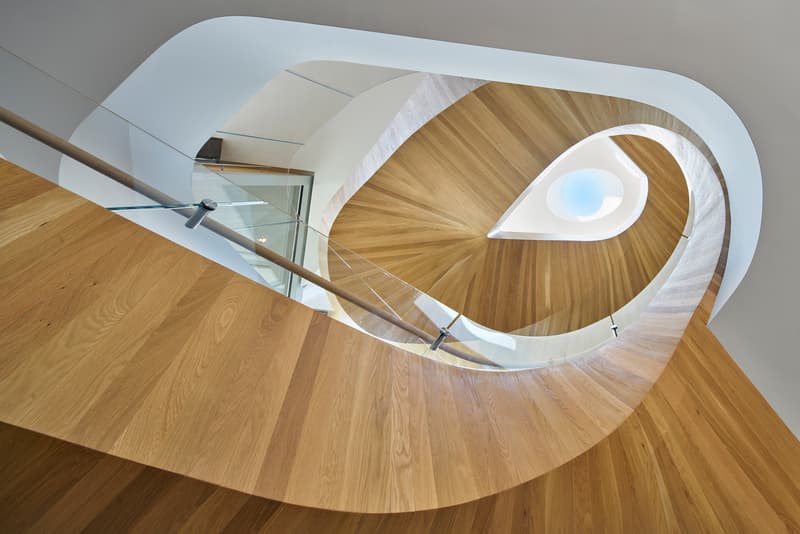 5 of 9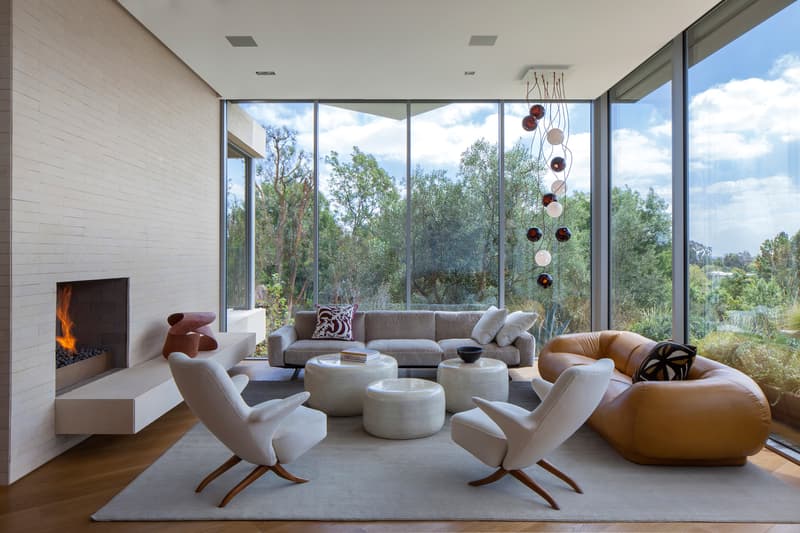 6 of 9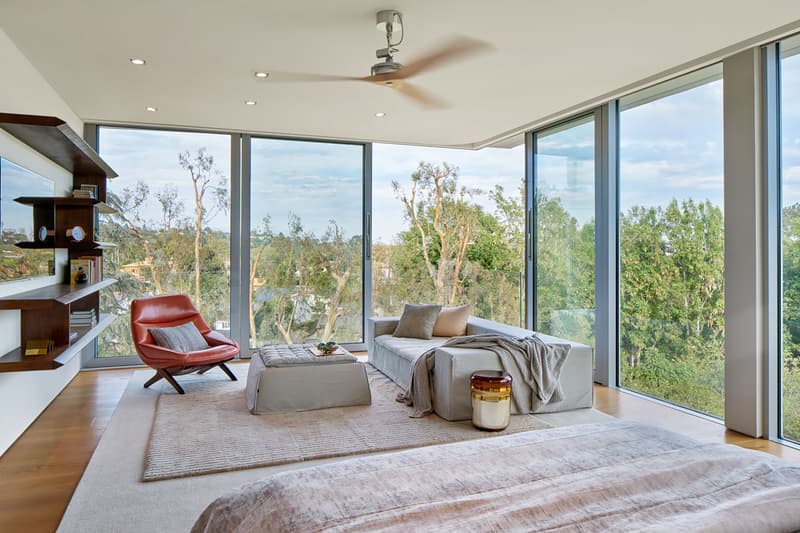 7 of 9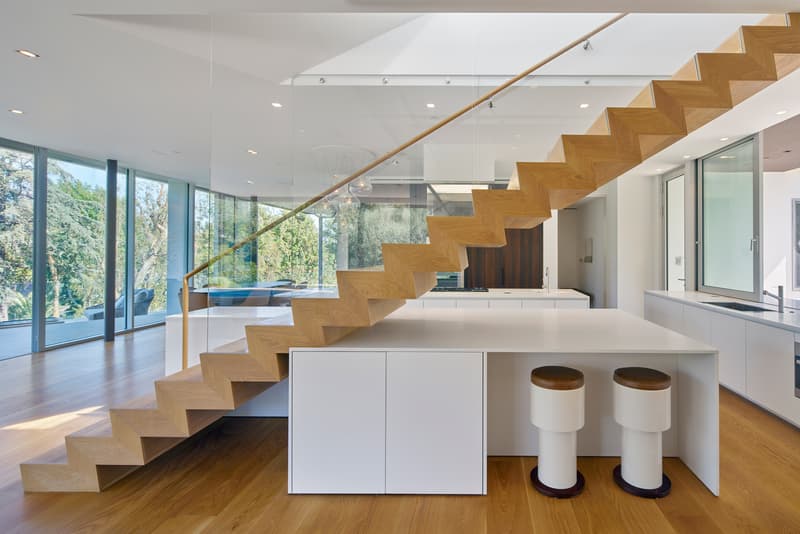 8 of 9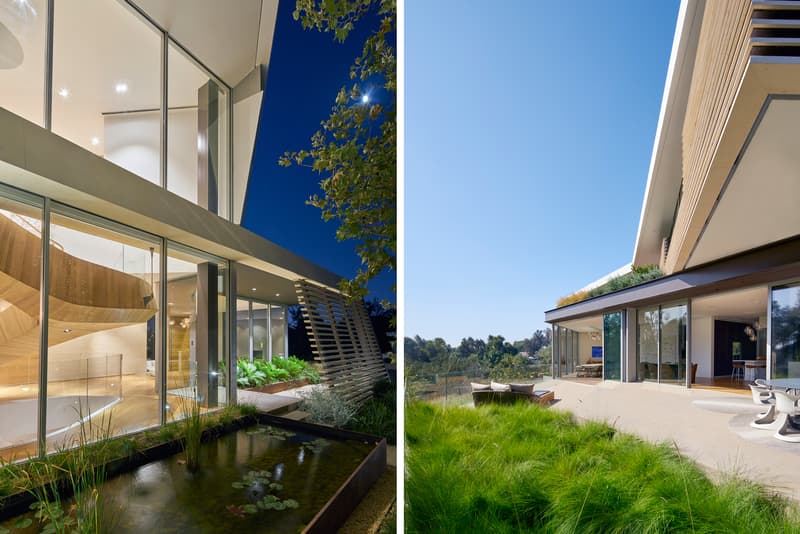 9 of 9
Reliving your childhood dreams of a treehouse getaway, this three-story Los Angeles home celebrates the complex ridgeline landscape it rests upon, blending beautifully into the trees that surround it. Built by Belzberg Architects, the centerpiece of this home is its sculptural-like helical staircase that greets you upon entering the secluded residence. As ArchDaily describes it, "on the ground floor, it acts as a threshold into the open plan; on the floor above, it separates the master suite and children's quarter, while providing a light well to the basement." Additional design elements include floor-to-ceiling sliding glass doors, canted limestone louvers, a dynamically-angular exterior, and more.