Tesla's Brand New Battery Makes the Model S the Quickest Production Car Available
Musk and co. introduce the new P100D battery and bring it to the Model X, too.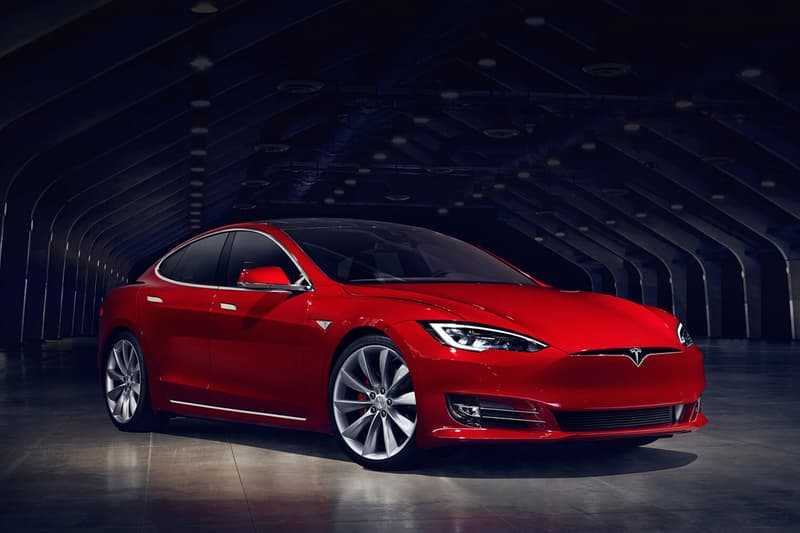 Elon Musk took to Twitter earlier today to tease a brand new product announcement and, boy, did Tesla deliver. The Tesla S with Ludicrous mode is now the third-fastest accelerating production car ever produced thanks to Musk and company's brand new 100 kWh battery pack, the P100D. Boasting acceleration from 0 to 60 mph in just 2.5 seconds, the Model S P100D with Ludicrous mode trails only the LaFerrari and the Porsche 918 Spyder in terms of quickness — and since both of those multimillion-dollar, tiny two-seaters are long gone, Tesla's top-of-the-line Model S is the quickest car on the market. Best of all? It's infinitely more affordable and offers a whole lot more space (it is a sedan, after all) than its aforementioned predecessors. And if a sedan isn't your style, Tesla now makes the world's fastest SUV, too: the P100D is also available for the Model X, allowing it to go from 0 to 60 mph in just 2.9 seconds.
According to Tesla, the battery not only increases acceleration, but it drastically increases range, too: the Model S can go an estimated 315 miles (613 km) on the EPA cycle, making it "the longest range production electric vehicle by far" and the first to ever go beyond 300 miles on a cycle, while the Model X can travel up to 289 miles (542 km) on a single charge — this despite the fact that the Model X still has room for seven.
The Model S P100D with Ludicrous mode will cost you $134,500 USD while the Model X P100D with Ludicrous Mode will go for $135,500 USD. Thankfully, current Model S and Model X P90D owners aren't out of luck when it comes to the P100D: they can upgrade to the new 100 kWh battery for $20,000 USD.