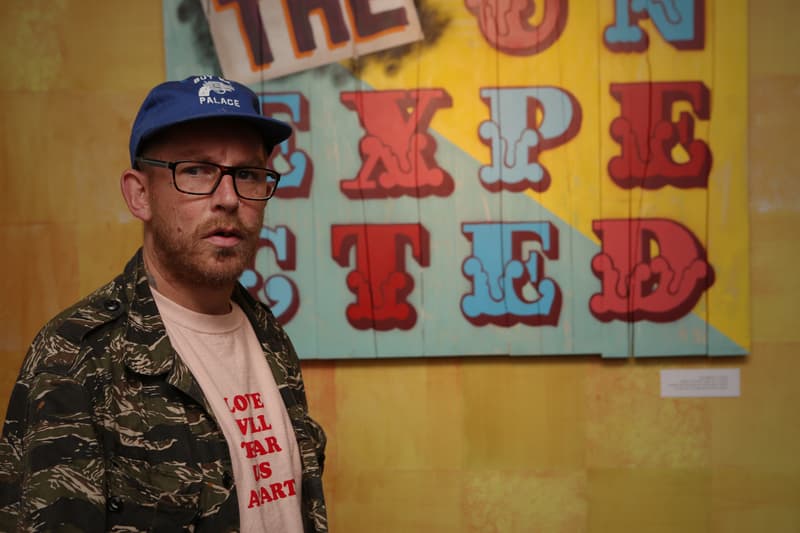 1 of 5
2 of 5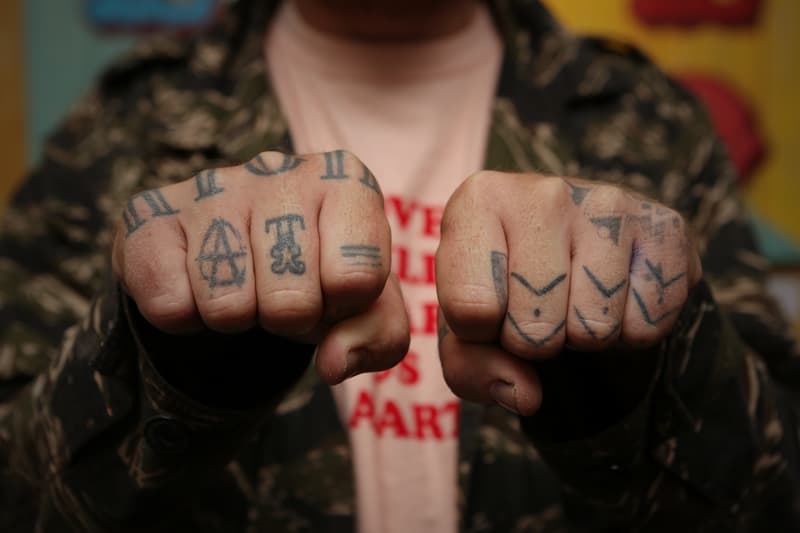 3 of 5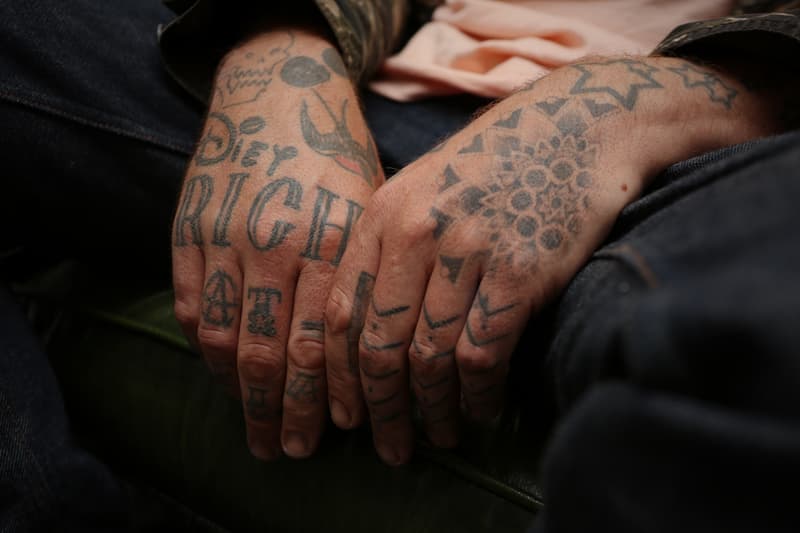 4 of 5
5 of 5
Ben EINE on The Power of Lettering in Street Art
The Banksy collaborator discusses his artwork gifted to Obama and more.
---
"I've come to a point where I'm too old for graffiti so I might get into tattoos if my eyes still work," says Ben EINE as he points towards his ink-covered arms, a canvas allowing the artist to flex another side of his creativity, as well as his knack for playing with letters and words. "If I wasn't doing this I'd be tattooing. I've tattooed myself once– I was really drunk. People have asked me to tattoo them, I've drawn them for people, I've drawn out a few of my tattoos." At 46 years old, the street art maverick has created a large body of work that extends from his past as a graffiti artist to now, a prolific globetrotting muralist. "I loved running away and not getting caught. I was a cheeky little shit," EINE continues, uncontrollably grinning from ear to ear. From evading police to winning the Prime Minister's thanks for his work, Ben EINE has moved far from his illegal roots in favor of a more positive and community-driven realm. The London artist's typographic work has long graced the shutters and walls of East London, exporting his brand of bold and vibrant lettering on a global scale.
Inspired by the unfamiliar color combinations present on Havana's walls during his visit to Cuba, Ben EINE created "The Unexpected" for Casa Havana, a two week pop-up space by Havana Club in the heart of Soho, London. "The Unexpected" is now going up for auction to Shelter, a UK charity for the homeless. The starting bid is £500 GBP and the auction runs until Wednesday at midnight. In addition to the bespoke piece, EINE collaborated with local artists in the city of Havana to create the street signage that welcomes guests into the space up until Friday, August 26. Take a look here for more details on the auction and read on for our exclusive interview with one of the UK's most celebrated artists.
How did typography come to be your primary practice?
I got into graffiti when I was fourteen. Graffiti for me was all about exploring words, morphing and shaping letters. The idea behind graffiti was to make it words look cool, fresh, to have more style than others. About fifteen years ago, it got to the point where I couldn't make graffiti anymore– they were going to send me to prison. But I didn't want to stop painting illegally. It was around then that street art was just beginning. I met up with Banksy, Faile, Shepard Fairey. I saw street art as a way where I could continue painting illegally and not be associated with the negative aspects of graffiti and hopefully not get arrested as much. It was because of my fascination with words and letters. I always had a fascination with old typography, hand made fonts and hand-made printing, so I explored that in a graffiti way by using spray paint.
Why do you think lettering and alphabets are so powerful?

Communication. You can't navigate anywhere without typography and words: maps signs, the London underground, maps, "Exit", "No entry." It's all words and typography; it's how we communicate when not speaking verbally. I like direct messages and I like simplicity in the art that I make. There's a big painting in Shoreditch that says 'Scary'. It's massive, and it's not scary. I like playing with words like that.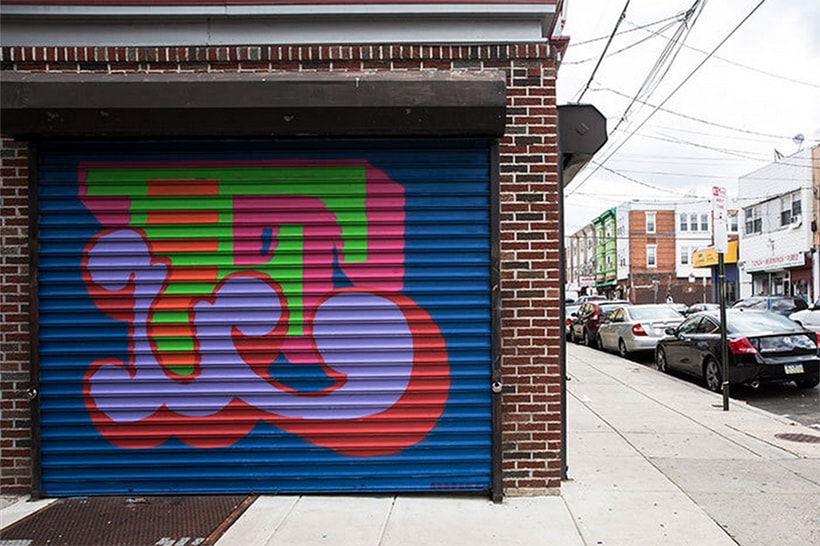 Whats the street art scene like in Cuba?

The art scene in Cuba doesn't really exist, purely because of the sanctions imposed on Cubans. We visited some screen printers and they have real trouble getting inks and screens. It's incredibly difficult to make art in a country that doesn't have art products. We talked to some guys about the possibility of me painting a wall over there, but spray paint doesn't exist. You just can't get it. So hopefully that will change when the US lifts the sanctions and the borders become a lot freer. Cuba has a really vibrant scene in lots of different guises, but not street art. The street art I saw in Cuba was by international artists. A friend of mine from Australia, Rowan, he had a painting out there but not much of it was done with spray paint. If I was gonna be there for a little longer I would have tried to take some spray paint with me. For a country that is so alive and so full of expression, it's a shame that these kids can't express themselves in the street.
What inspired you most on your trip to Cuba? And how has this been reflected in your work?

I think the color combinations. One of the things that fascinated me about travelling the world and sign-writing in different countries is how that country is policed, the materials that are available to the people in the country. You look at Os Gemnos in Brazil, incredibly different from Shepard Fairey in LA or Faile in New York. So each country and city morphs the art and the street art that comes out of it. Because they don't have the stuff out there, what inspired me was the color combinations that they used. I've got access to every color there is. Weirdly, I always go back to the same colors. So to go to a place where that manages to fit colors I would never put together– I look at photos of Cuba and there are walls that are painted in different colors I would never use.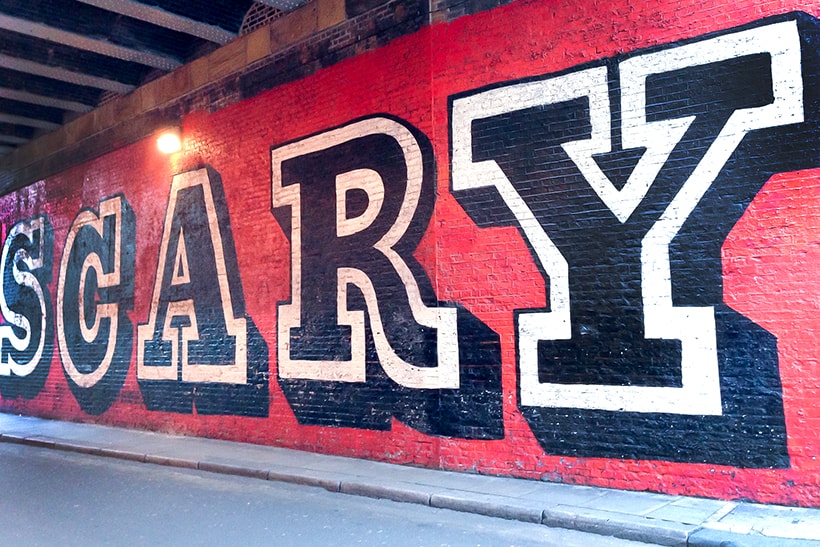 East London and Hackney is known as the creative hub of London an has long served as the creative canvas for your work. What is your relationship with these places and why do you like painting there so much?
I moved to East London… God knows how many years ago. I was doing graffiti and Hackney Tower Hamlets were the poorest bars in London, Shoreditch was super close to the city of London. I used to have jobs years ago so I might have been working in the city of London, so it was walking distance to work. There were a lot of empty, derelict buildings so you could paint. Cops didn't give a shit because there were drugs and murders to worry about. Because the council had no money they wouldn't clean it off. Like 'Scary' for example, I painted that without permission before cargo existed and it's still there. We moved there because it was cheap, poor, affordable and they didn't clean anything off. Originally when I went there it was all about tagging. And then as I grew up and got into street art, it slowly became about street art. Because it was the poor neighborhood you could knock on someone's door and say 'hey, can I paint on your wall?' and they'd say 'it's covered in tags, do what you want.' I think that attracted more and more artists and now it is what it is.
How do you think your work is perceived in the gallery?
I don't know. I just did a show in Helsinki, and I'm not well known in Helsinki. I haven't been there for years, I've never done street art there, and everything sold. And I wouldn't say Helsinki is an art-buying capital of the world. Globally I'm well-known. If you're going to go to an art gallery and buy something of mine, you like it. So it's perceived positively, I'd imagine.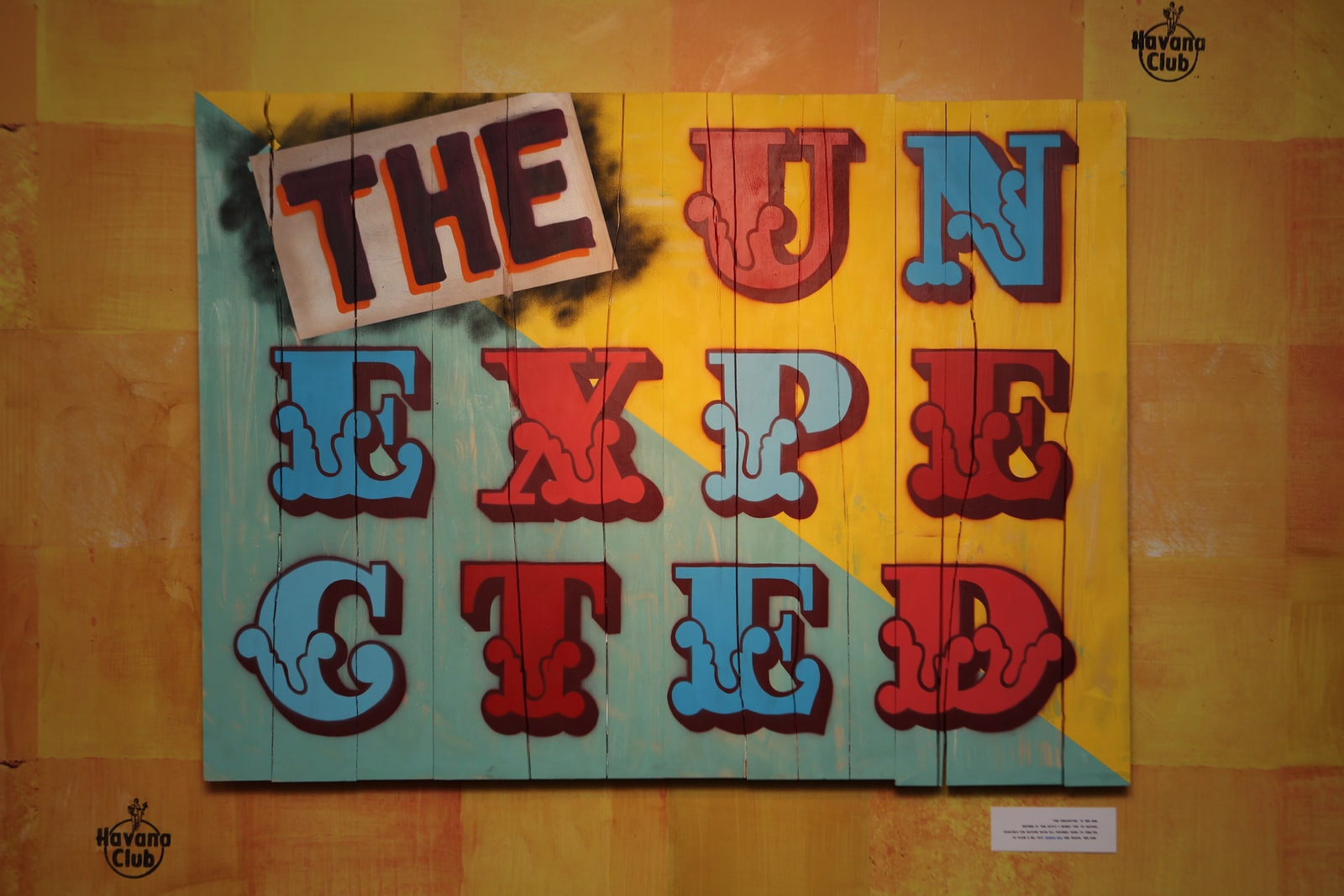 How does each setting benefit your art?
I just painted a big wall in Gothenburg. It was eleven storeys high. They sent me photographs of the wall, an architectural drawing of the wall and I worked out I could fit 45 letters on it. So I was thinking of different words and phrases I could put on there. But it wasn't until I turned up at the wall, when I got a feel for the neighbourhood, the people that live there, what's going on– that's when invariably I decided what I'm going to paint on the wall. I quite often come up with different options and change my mind when I get there. I'm also completely dictated by the size and shape of the wall; the wall tells me how many words or how many letters I can fit on there.
You hold the unofficial world record for the number of colors across an edition: 77 across 200 prints. How do you determine the color palette for your work?
Really, really weirdly. I would have taken the color palette from a canvas I would have made. So when I make a print I physically make the artwork and canvas. That then goes to the printers and then they do the separations. But basically, nearly every print I do is taken from a canvas I've made. The way I make my canvases is I have all of my colors on my floor and shelf and I pick a color and do all the first layers in different colors. Then I pick a color that either balances or contrasts the colors beneath it. It's more to do with feeling than thought. It's very natural, instant kind of process. I don't consider it that much.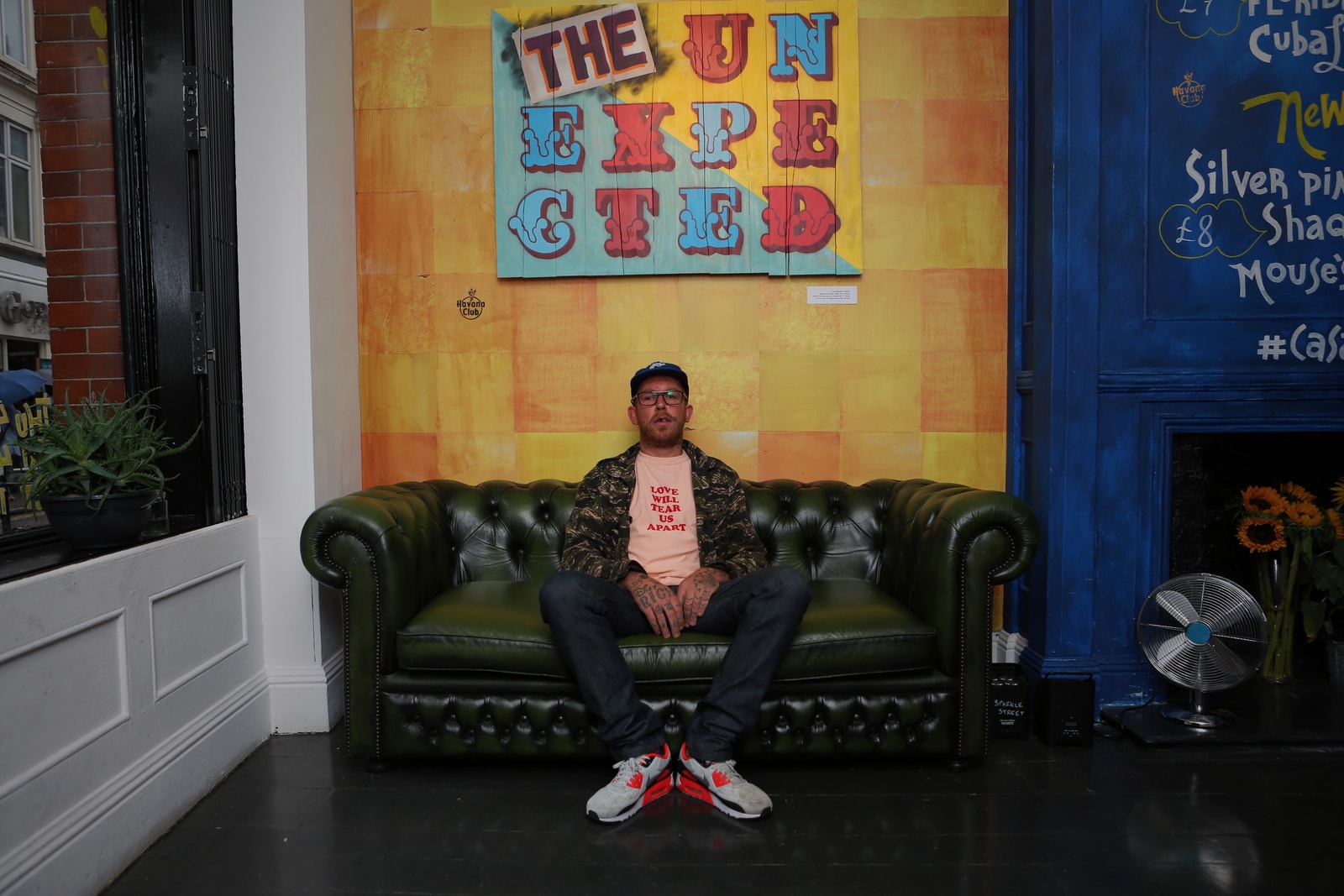 Looking back, what was your initial reaction to David Cameron gifting your work to Obama?
It was weird. Amazing. Surreal. Anya Hindmarch phoned me up because I've done some work with her and she's good friends with Samantha Cameron. So she phoned me up and asked if she could give my number to Downing Street because they wanted a painting. And then Downing Street called me up and said 'Cameron's going to America to meet Obama for the first time and they're going to do an art exchange– would you be interested?' I was like, totally, without even thinking about it– because it was Obama. If it was Bush I probably would've said no. If it was Bush he probably wouldn't have been interested in me as an artist. I'm not stupid, I knew the benefit of this, the press I got out of it was astronomical. And I was also really lucky that Samantha was pregnant at the time. Because normally all they talk about is what the first wife is wearing. Because she wasn't there they had to talk about something else. So all the press talked about was how David Cameron chose a graffiti artist to represent Great Britain. I had the press lined up outside my studio for four days.
How do you feel about it now?
It was amazing. It was one of the highlights of my career. I got to go to Downing Street with one of my kids and have tea and biscuits with the Prime Minister. My kid's ten now and is with the babysitter and he's like 'Dad, tell her that I met the Prime Minister'– people don't believe him! It's just totally surreal. I come from graffiti, I've been arrested for graffiti and I'm sitting with the Prime Minister and he's thanking me for the art I gave him.
What artists are you keeping tabs on?

There's  an artist called Delta from Amsterdam. He does really 3D graphic multi-layered abstract graffiti but it's morphed into something else that's not graffiti. There's a guy called Necklace from LA, a Mexican skateboard fashion dude that does dark watercolors. KAWS from New York, I love his stuff. How and Nosm, brothers from Germany but live in New York, I love their stuff. As for up-and-coming artists, I have no idea. I don't really follow young artists. Most stuff you see in the street is crap and shouldn't be there, but it's better than a blank wall.
Do you ever miss doing graffiti?
Yep. One hundred percent. If I could guarantee I wasn't going to get caught, I would paint a train tomorrow night.