adidas Is Letting Fans Design Kits for Some of the World's Biggest Football Clubs
Your creation could grace the pitch during the 2017/18 campaign.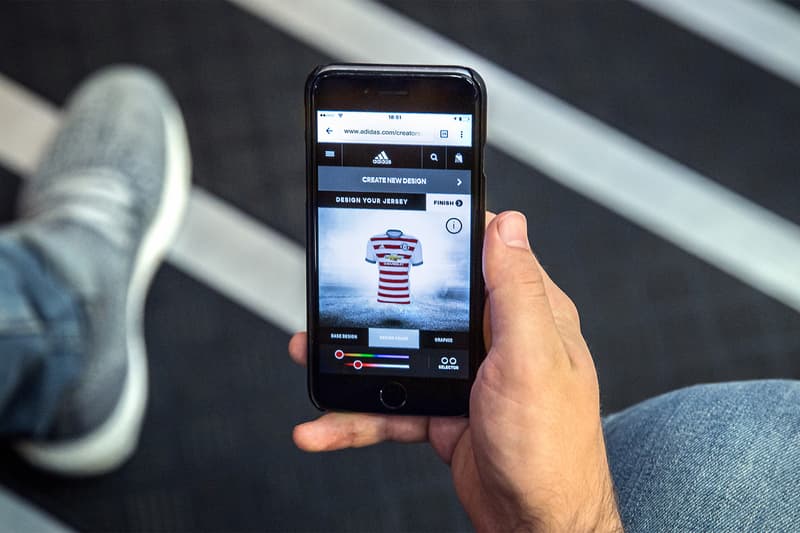 If you've ever thought you could do better in designing your favorite football team's kit than a renowned sportswear giant, now's your chance to prove it: adidas is letting fans design shirts for the likes of Real Madrid, FC Bayern Munich, Manchester United, Juventus, AC Milan and Flamengo. Dubbed the Creator Studio, the new Three Stripes endeavor will give fans a chance to design the third jerseys for the aforementioned clubs. Submitted kits will enter "Battle Mode" as fans are given the chance to vote for their favorites. Ultimately, a judging panel made up of the clubs' most iconic players will then choose the winning shirt from the fan-voted top 100. Said Real Madrid star and Welsh international Gareth Bale:
It's an amazing opportunity for fans from all over the world to make their mark on their favorite club, and to be a part of the club's history. Madrid fans are some of the most passionate in the world and I'm particularly excited to see what the club's winning kit design looks like.
adidas's own General Manager of Football, Markus Baumann, added:
We are giving people a blank canvas and allowing them to create something exciting and unique. The Creator Studio is an opportunity for fans to become part of the history of some of the biggest global clubs; it's a true first. We hope the idea of seeing their design on field next year, being worn by the players and by fans around the world, will fuel imagination and creativity.
The mobile-optimized Creator Studio is open now while the winning kits will grace the pitch during the 2017/18 season.