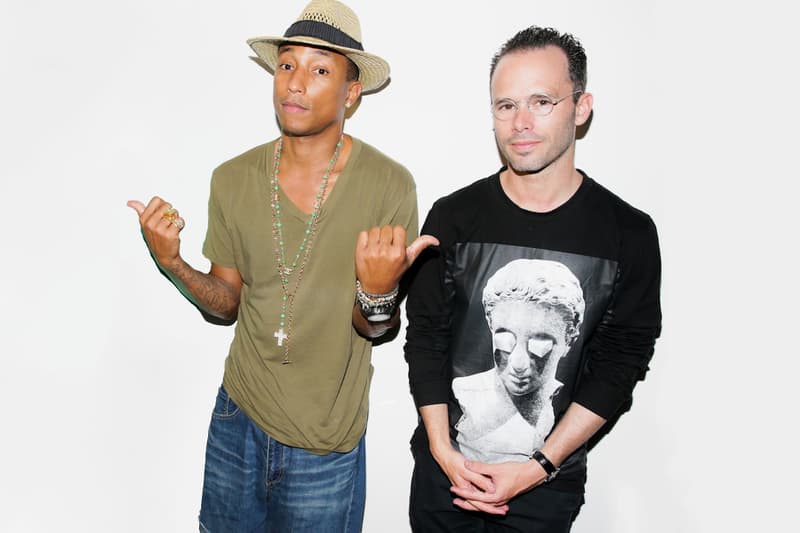 Pharrell, Daniel Arsham & More to Be Featured in Guggenheim's Upcoming Art Exhibit
The extensive multi-disciplinary art exhibition comes this fall.
---
Coming soon to the Guggenheim is the museum's star-studded "Works & Process" series, an extensive multi-disciplinary art exhibition that will feature the works of renowned names like Pharrell, Daniel Arsham, Finnish composer Kaija Saariaho, American composer Missy Mazzoli, award-winning choreographer Kate Weare and composer/producer John Zorn. Artists will be hosting collaborative workshops as performances run throughout the day.
Highlights you can expect to see include a September 12 performance by the Philadelphia Opera of excerpts from Missy Mazzoli's chamber opera "Breaking the Waves" (which comes based off Lars von Trier's 1996 film of the same name), while composer John Zorn will present a lecture on "Commedia dell'arte theater on October 23. And finally the highly anticipated "Rules of the Game," an exhibition made between Pharrell Williams, scenographer/artist Daniel Arsham, and choreographer Jonah Bokaer, will be presented on October 31 before moving to Brooklyn Academy of Music for November.
Check out the full schedule of performances over at worksandprocess.org.