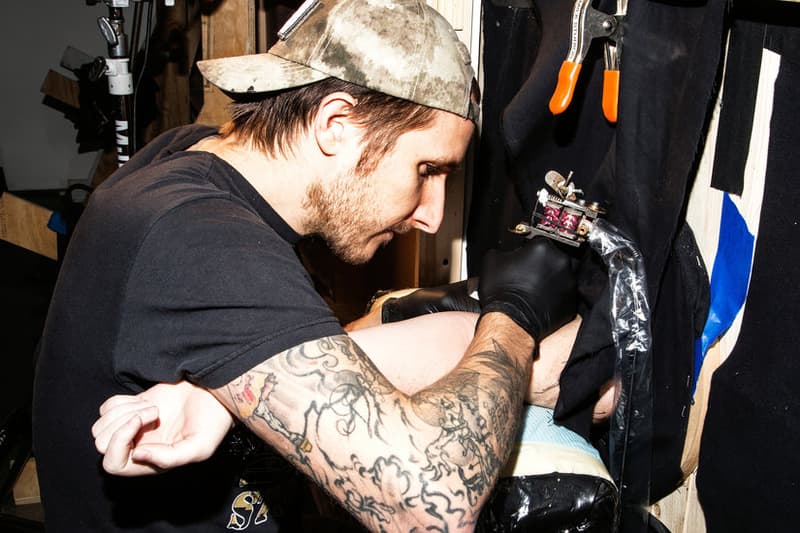 UPDATE: Scott Campbell's Whole Glory Installation to Open in LA on June 10
Free tattoos at your own risk.
---
Trying to get a tattoo from a well-known artist can be a long and difficult process — late last year famed tattooer Scott Campbell gave fans the opportunity to skip the wait and get inked by him on the spot at Milk Studios in NYC at an installation called Whole Glory. The catch was that those getting the tattoos were not able to speak to Scott before or during the process and the design was created simply by the communication of touch. The participant placed their arm through a hole, and on the other side was Campbell who would be, in his words, "Tattooing whatever I feel their arm needs onto them."
UPDATE: On June 10-12, the Whole Glory concept will be brought to Los Angeles with an exhibit of his new works, as well as the chance to get some mystery ink at the location below. Anyone wanting to get tattooed will need to be present at the time of a daily name drawing at 10 a.m. and 2 p.m. PDT for their chance to be inked.
Shinola + Scott Campbell Whole Glory
825 E. 3rd St.
Los Angeles, CA 90013
10 a.m. – 6 p.m. PDT