The Blackest Watch Ever Created Will Run You $95,000 USD
Never allow light to escape from your wrist.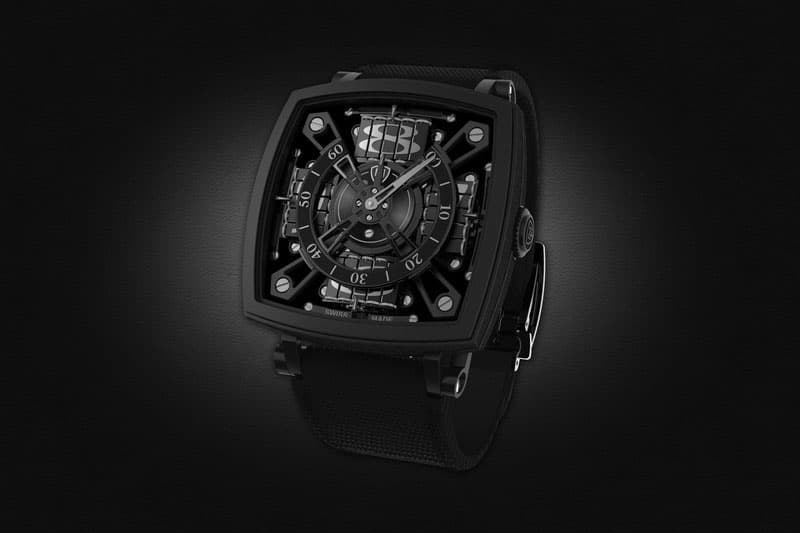 A pair of human eyes would never be able to pinpoint the shape and form of the world's blackest material and color, Vantablack. In fact, British artist Anish Kapoor, the proud owner of the shade, claims that the only thing more black than the aforementioned material is a black hole in space. Recently, Swiss watchmaker Manufacture Contemporaine du Temps (MCT) conjured up a high-end wristwatch dubbed the S-110 Evo Venta Black which is composed of Vantablack. Due to the apparent exclusivity of the material, MCT will only release a total of 10 special edition Vantablack watches this fall and are heftily priced at $95,000 USD.
A London company called Surrey Nanosystems initially developed Vantablack that some may confuse as paint, but it is actually a glaze that contains a countless and intricate network of carbon nanotubes (cylindrical hollow fibers made of graphite) that can soak in roughly 99.965 percent of light. The world's darkest material is so sensitive that Surrey Nanosystems has to meticulously apply the substance on MCT's watch themselves. This phenomenal handmade item features a crystal face on the dial and a black alligator strap. Get an in-depth look at the mechanism in the video below.