Here's What Was Announced at Apple's WWDC 2016
iOS 10, MacOS, tvOS and more.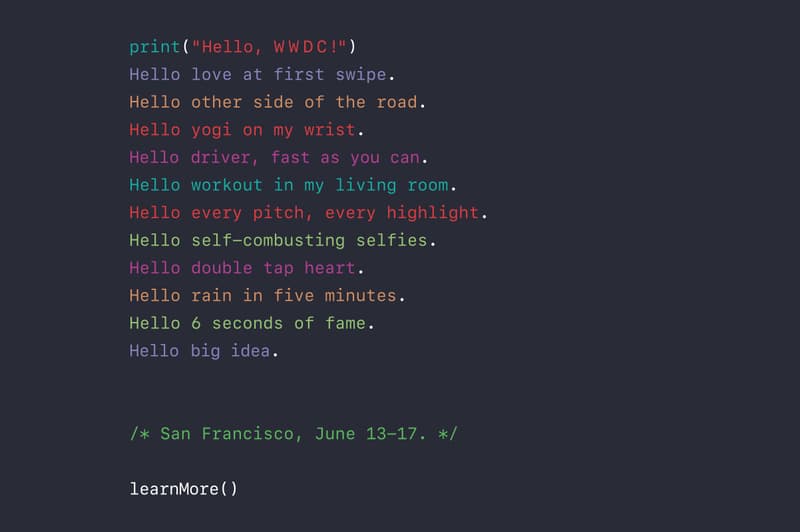 WWDC for 2016 is finally here, and with that comes a slew of updates from everyone's favorite Cupertino tech giant, Apple. The conference, which is being held for invited guests only at the San Francisco Bill Graham Civic Auditorium on June 13, promptly starts at 10 a.m. PDT/1 p.m. EDT and is being live-broadcast on the Apple website, but we want to give you a source for all the information you need in one convenient post.
The conference is now over. Stay tuned for more information on specifics for each new introduction.
---
iOS 10
14:42: iOS 10 available to developers today. Public beta in July (beta.apple.com). Upgrade for everyone in fall.
14:40: Apple reiterates its privacy stand. No user profiles.
14:36: iMessage apps. Interactive stickers that can be added to message bubbles, rather than just as messages individually.
14:28: Rich text allows for larger and smaller "bubble effect" text, invisible ink aka "slide to reveal" personal messages and images, and tapback (quick thumbs up), handwriting, and digital touch like available on the Apple Watch. Full screen effects. Open to developers.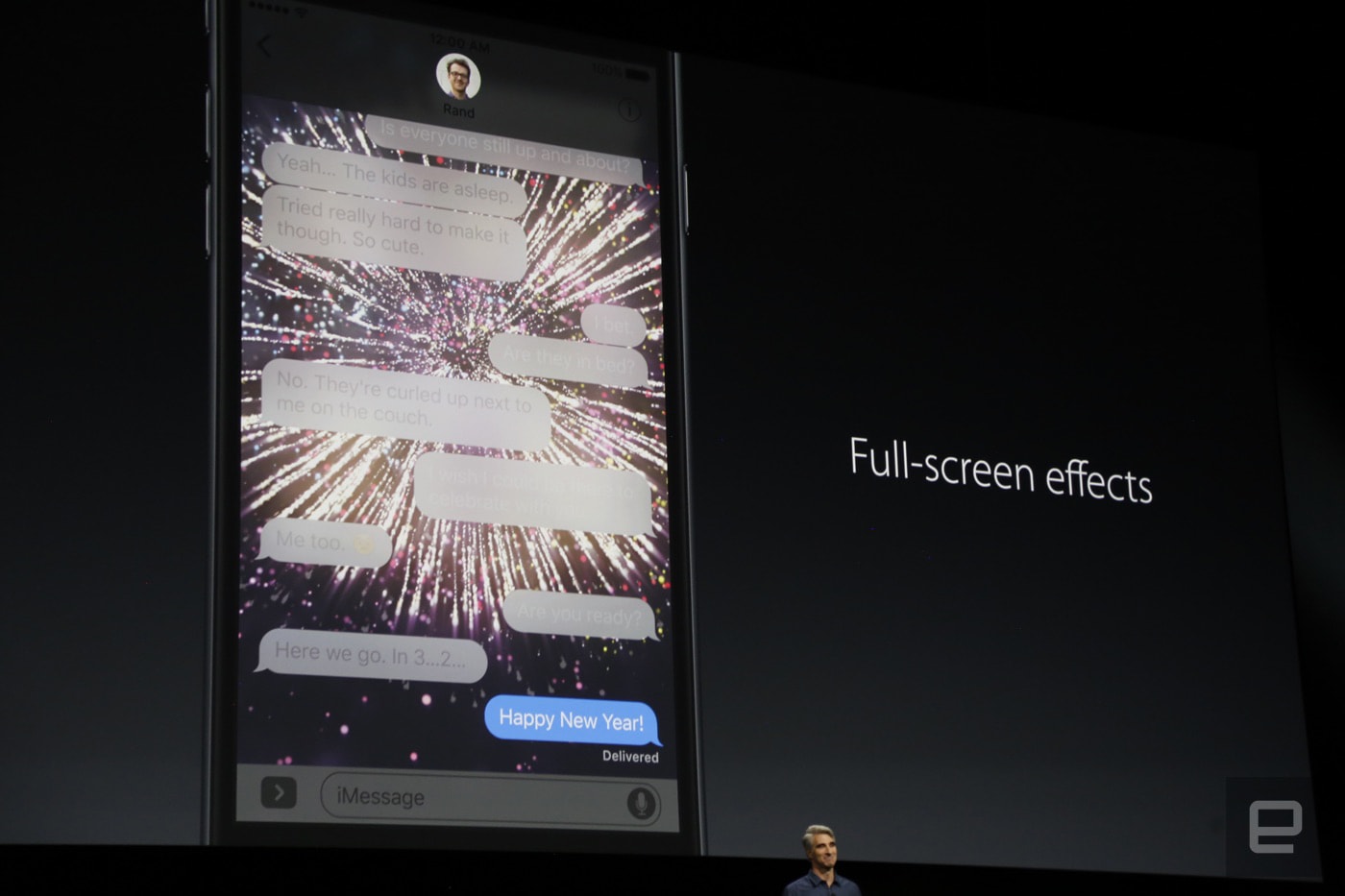 14:25: Messages. Rich links, video right inside messages, live camera when initiated (without switching to the Camera app), and emoji are 3x larger. Emoji prediction.
14:23: Phone gets updated with voicemail transcription, "possibly spam" warnings, API will integrate 3rd party call apps into iOS. Whatsapp in the lock screen like a standard call.
14:19: Homekit is now an app. A single app to control lights, curtains, garage door, etc.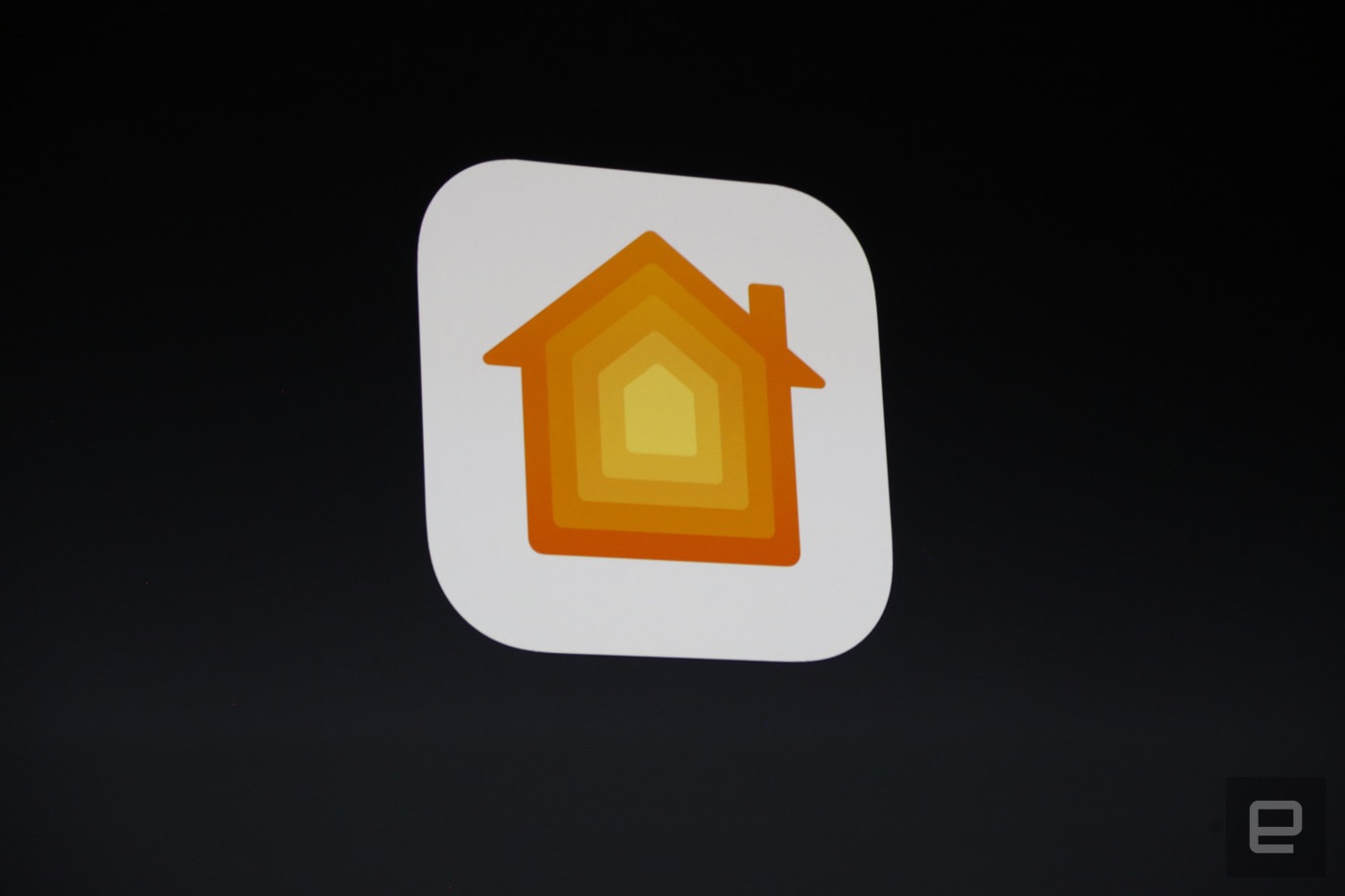 14:16: Apple News sees a new UI design. Cleaner and prettier. Integration into the lock screen as well. Subscriptions.
14:12: Lyrics have been added into the Music app. Simply swipe down and read along. For You, Browse and social integration is being applied to Apple Music.
14:10: Music app update. New design.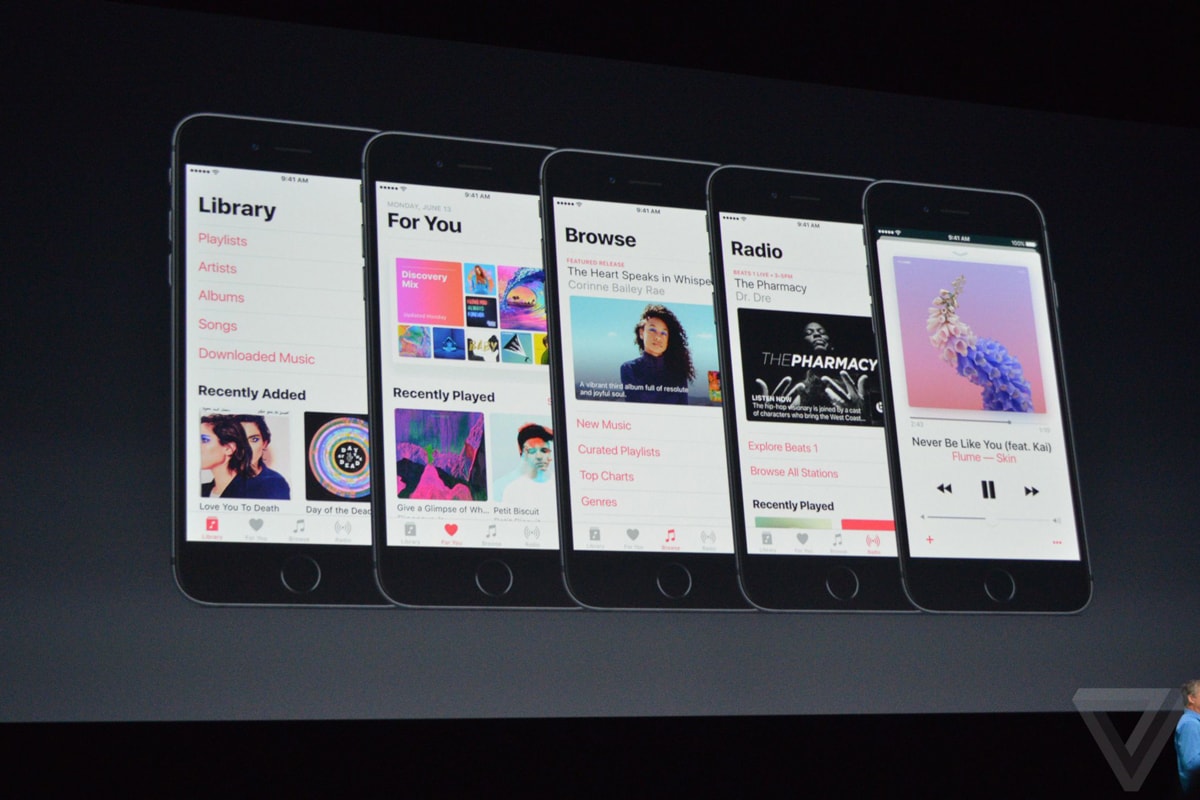 14:07: Maps is getting updated with smarter functions. Opening up to developers as well; reservations on OpenTable, for example. Then get directions, request an Uber, pay with Apple Pay — all within the Maps app.
14:05: All these features will also integrate into MacOS and tvOS.
14:02: Memories for photos. A collection of all your photos and videos, highlighted for convenience by summarizing people and locations via Map app.
14:00: Deep Learning will also incorporate face recognition to go through your photos and ID the locations in the background, friends, syncing with your memories, dates, topics, etc.
13:58: She'll automatically help you with calendar appointments, location services (if someone texts you "Where are you?"), looking up terms, contact information, multilingual typing switch between languages, and much more. This is known as Deep Learning.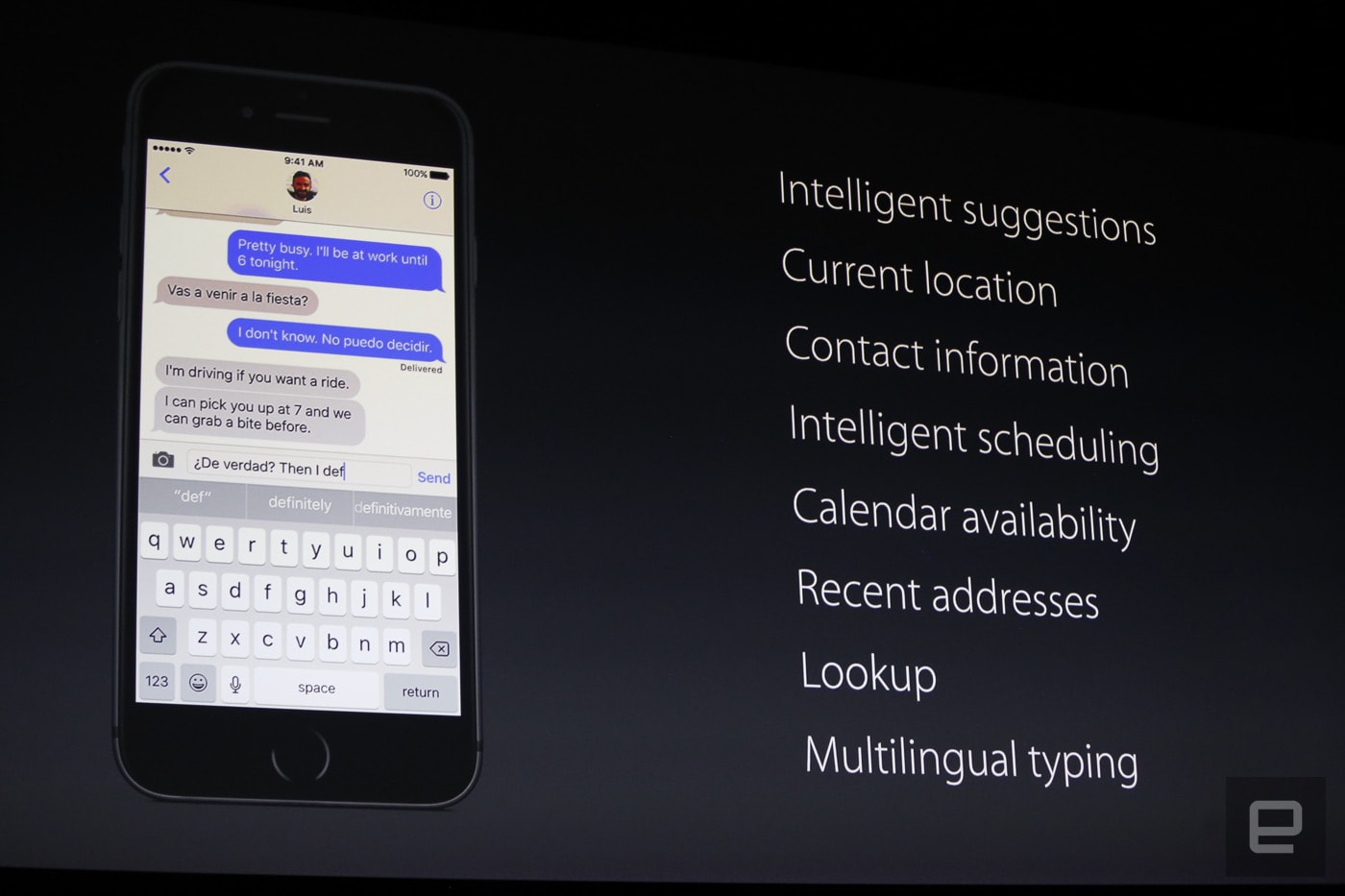 13:57: Siri works with tons of new features like ride booking, voIP calls, photo search, and now with QuickType.
13:55: Siri is now available to developers, for third party integration. Siri command a WeChat text.
13:53: Control Center is now divided from audio controls. Camera is now swiped from the right, widgets from the left.
13:51: iOS 10 introduces 10 big features. First is user experience. Redesigned lock screen is improved with raise to wake (because the 6S and 6S Plus Touch ID was too fast), better notifications, Force Touch, and more.
---
MacOS
13:50: Public beta of Sierra will release in July. Final version will be available to download in the fall. Developers today.
13:48: Siri is fully functional — dictation, searching, replying messages and more.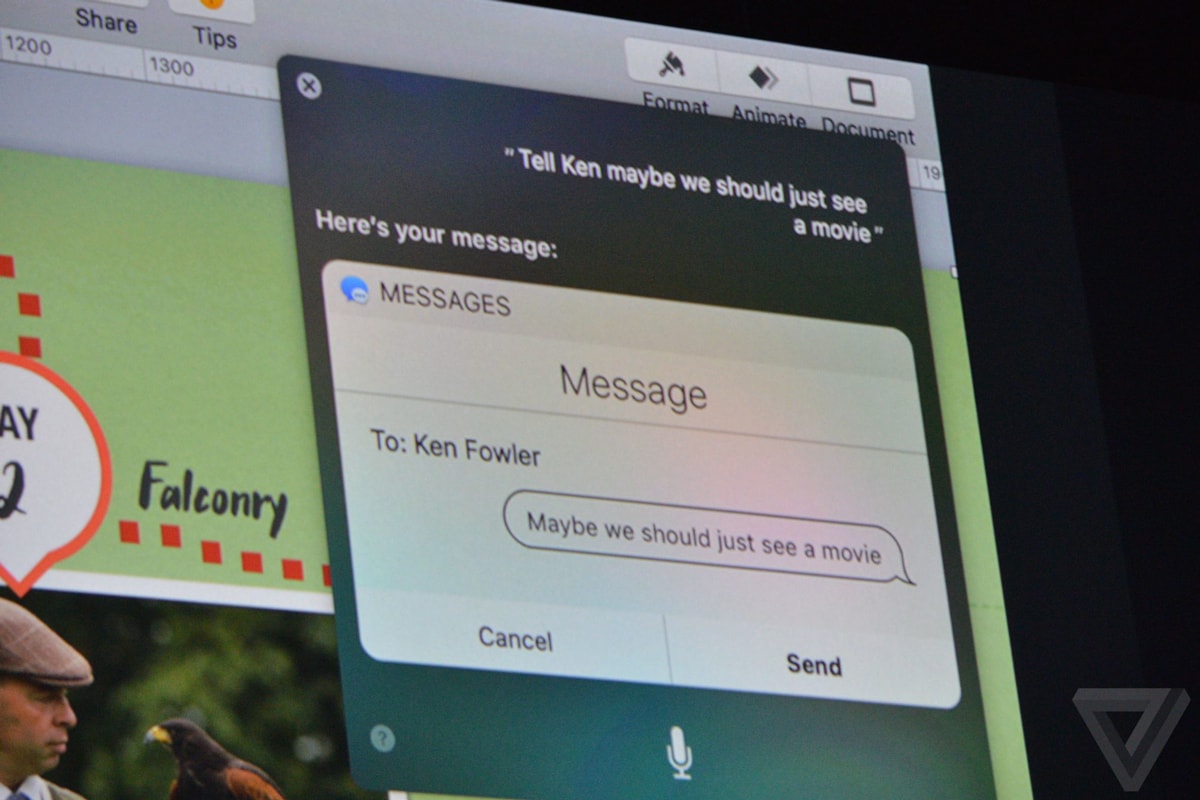 13:46: Siri finally arrives to the deskop/laptop.
13:45: Picture in picture — pull YouTube videos out.
13:44: Tabs in other apps, like Maps and even third party apps. No need for developer adoption or updates.
13:42: Apple Pay will be available for your desktop, for web purchases. It will work with your Touch ID on your phone and Continuity.
13:40: iCloud Drive is getting much smarter and intuitive.
13:38: Universal Clipboard: Copy/Paste will now work across devices via Continuity.
13:37: Auto Unlock: unlock your Macbook with your Apple Watch.
13:35: Mac OS will officially known as "Sierra" and will simply take off the "X" denomination.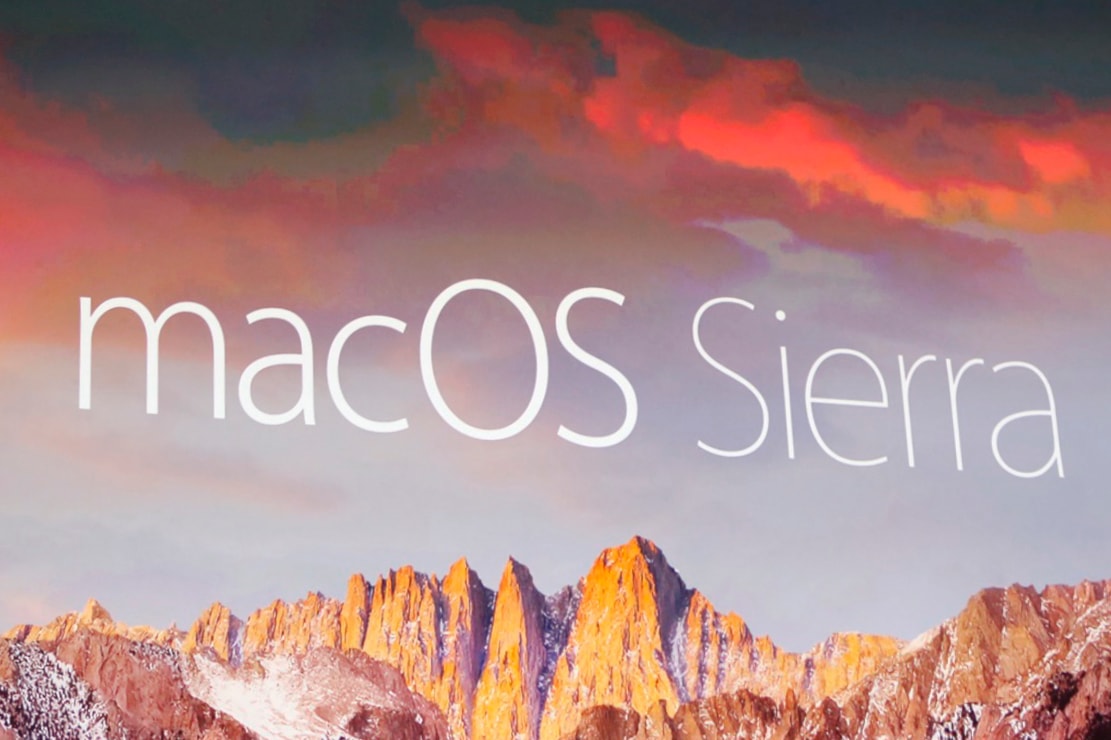 ---
tvOS
13:33: Single sign-on will allow users to sign into live channels much easier.
13:29: Siri is getting much smarter — search by topics and even within YouTube. Steph Curry's three pointers is searchable with the Siri button.
13:26: tvOS is next.
---
watchOS
13:23: Wheelchair users are getting more functionality and optimization, along with a new "Breathe" app. This will apparently help with relaxing and keeping a healthy mind.
13:20: Supportive and/or smack talk is now available to send to your Apple Watch friends.
13:19: SOS on the watch — Call emergency services (911, ambulance) with the side button. It will also message your friends when you trip this feature, and the medical ID you have stored will also show for the arriving service.
13:14: You can now write your replies to messages, S-T-A-R-B-U-C-K-S is pretty responsive and accurate.
13:11: The user experience has been upgraded with a ton of performance. Apps open almost instantly. The buttons have been remapped as well, a control center function (sliding up from the bottom) has been added, "smart" reply, and a Minnie Mouse watch face is being introduced.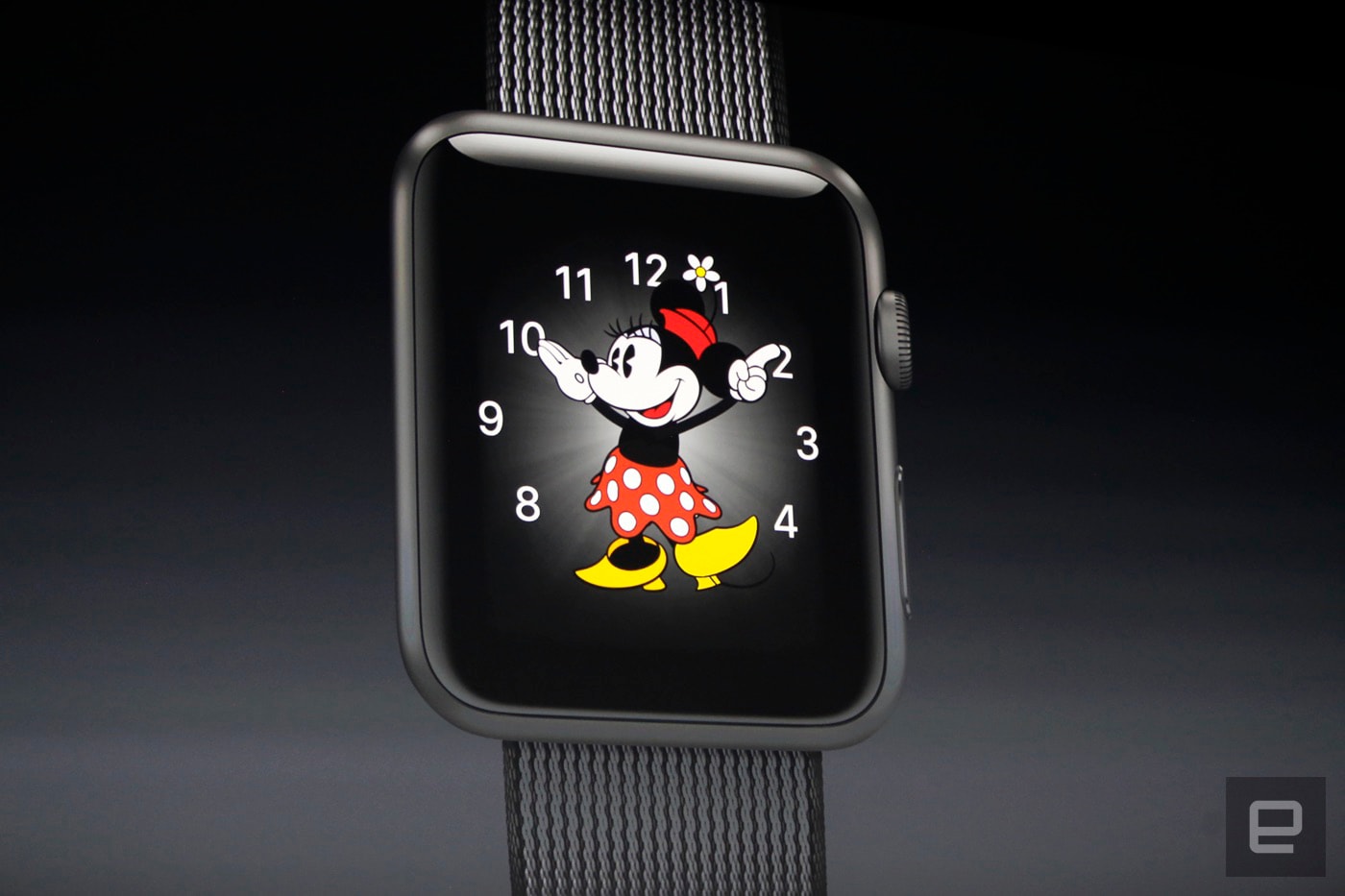 13:09: watchOS 3, tvOS, Mac OS, and iOS will all receive updates today.
13:00: The presentation starts with a moment of silence for the recent tragedy in Orlando, Florida.
12:58: Apple staff is asking guests to turn their electronic devices to silent mode. The presentation is about to begin.
12:45: People have begun taking their seats, including Eddie Cue.
Here's @cue getting the #WWDC developers fired up. T-minus 9 hours until he's court side for Game 5 pic.twitter.com/HwR8sEFwzJ

— Daisuke Wakabayashi (@daiwaka) June 13, 2016